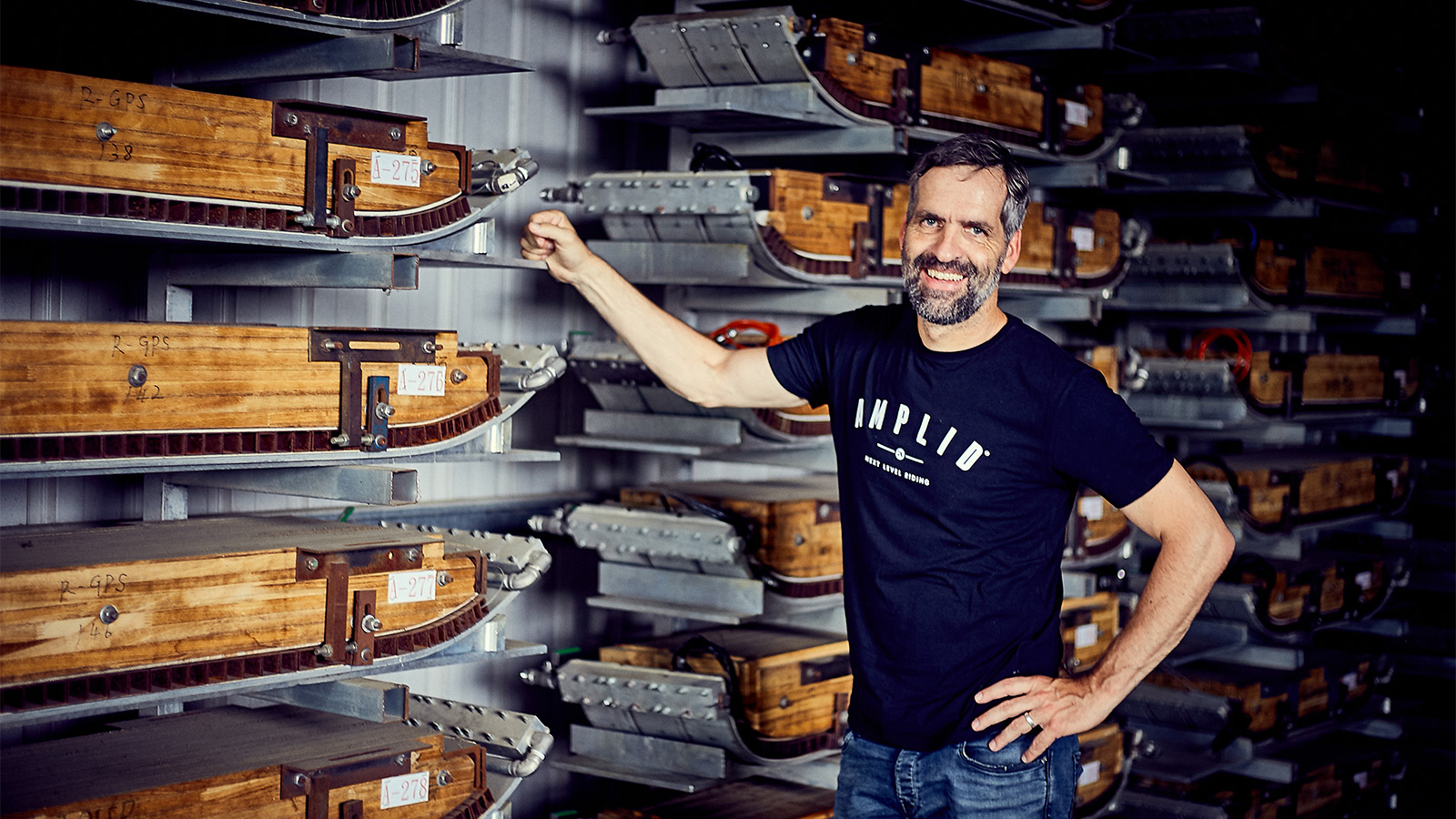 Amplid FW20/21 Splitboard Hardgoods Preview
Retail Buyers Guide: Splitboard Hardgoods FW20/21
Brand: AMPLID
Interviewee: Peter Bauer, OWNDER/FOUNDER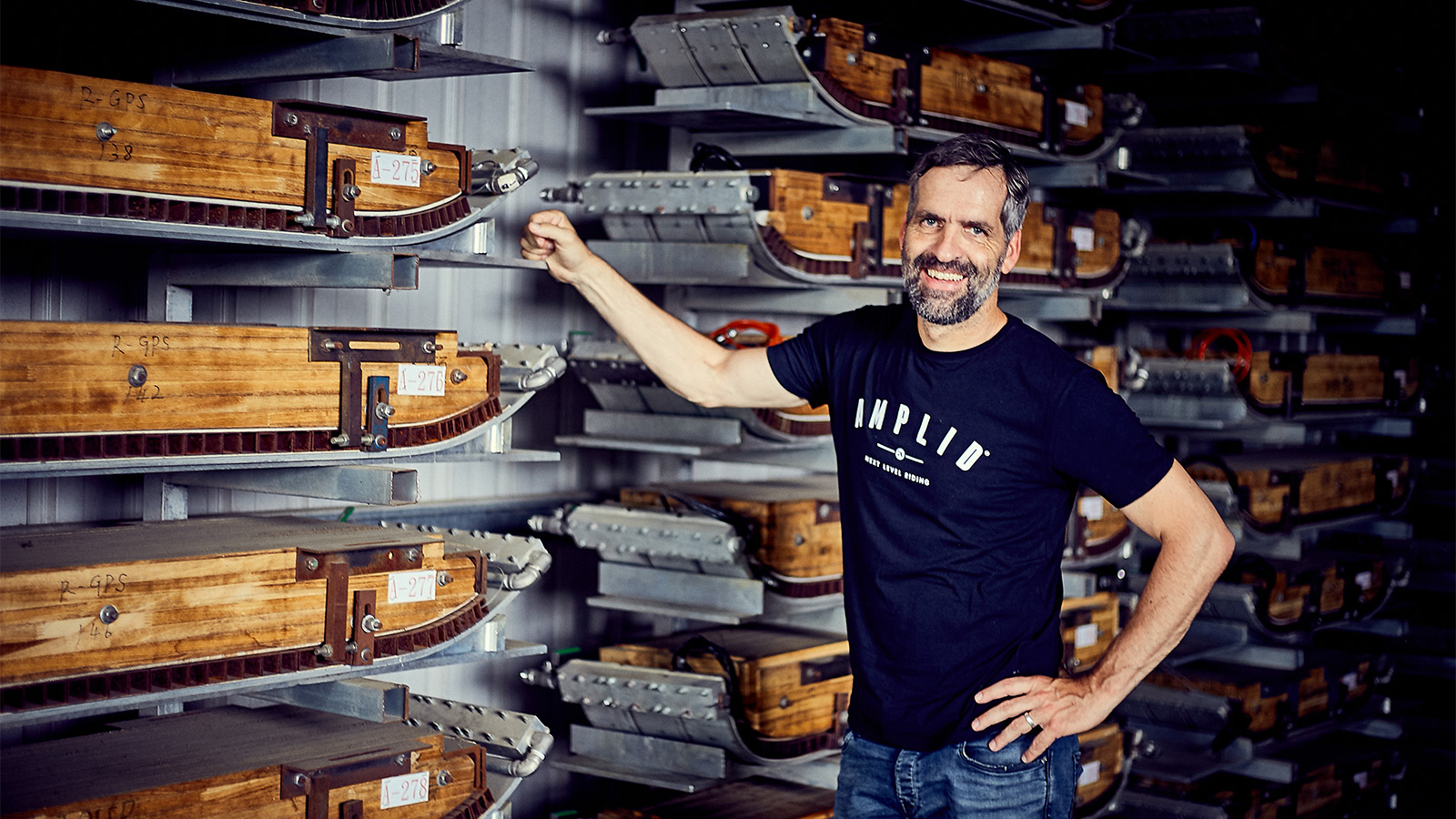 Please outline up to three new key products of interest to splitboarders in your line, and tell us what makes them so great.
Milligram: Amplid changed the game with the Milligram, proving that not only can splitboard weight be dramatically reduced, but that it can be reduced while simultaneously delivering charismatic board-feel, all-conditions versatility and durability. Long days in the skin track or a quick after-work dash from the trail head, no matter the scale of an adventure, you'll soon feel the weight advantage. The experience only gets better in ride mode: Flowing, reactive and light as a feather, it's easy to forget you're on a splitboard. Beneath its raw, but sexy carbon exterior is Amplid's top-secret BBP core, a jigsaw of ultra-light wood varieties which cuts weight and tames carbon's nervous character. Glass Impact Pads is a highly targeted, life extending technology which protects your shred without a weight penalty. In touring mode, you can feel confident in Amplid's custom board clips. We removed catchy hardware from the base of the board making servicing easier.
Touroperator: Tough enough to withstand year-after-year of backcountry duties, this dependable work-horse is a must-have tool for the dedicated mountain man. Knuckle-sandwhich construction and a black base – easy to repair makes it the board for 500 days. Built from the toughest materials available, the Tour Operator split combines a first-class riding experience with astounding durability. Its "universal" geometry leaves the terrain and style decisions to you. More epic tours with less maintenance… the Tour Operator's a bargain at twice the price. Your gateway to hassle-free splitboarding.
Surf Shuttle: Same as above, but in a surfier swallow tail geometry.
Construction. This is the place where you can talk to us about what's going on under the hood in your gear, and how you are building it.
Milligram: our secret full carbon jacket construction makes it the lightest splitboard on the planet, winning tons of awards during the past seasons. The current core featured in the Milligram is a jigsaw of various wood varieties. Honeycomb joins lightweight woods Balsa and Paulownia in areas safe from binding hardware and compression. Birch is placed in areas where compressive strength is a necessity. The result is a core which is 30% lighter than Amplid's standard Poplar core with similar flex and rebound properties. Paulownia is a very dull/lifeless material, but it perfectly counterbalances the nervous, energized personality of carbon to create a harmonious flex pattern. Carbon fiber has a strength to weight ratio approximately twice that of traditional E-Glass; it is an obvious choice for serious weight loss. Unfortunately, carbon is inherently brittle and needs to be used with particular care and consideration. With more than five years of experience working with carbon fiber, Amplid knows a thing or two about compensating for the material's shortcomings: fiberglass impact pads placed beneath the carbon in critical locations prevents binding dings and pressure points which are prone to crack propagation. Flexing a snowboard, the fibers in the laminate above the core are compressed and those below are stretched. Carbon fiber is a champion at resisting tensile loads (stretching) but fails very readily when exposed to only small compressive loads. The Milligram's long, low-rising nose and tail radii reduce the compressive load applied to the upper laminate during flexing reducing the risk of failure.
Knuckle Sandwich – Extra Durable Splitboard Construction. Chip here, ding there… after just a couple of tours a new splitboard can look haggard. Bummer. Amplid's "Knuckle Sandwich" construction is designed specifically for splitboards, replacing conventional materials in areas prone to damage with more durable alternatives. It's like Botox for your board, but without the trout pout. Topsheets get the most abuse, particularly at the widest part. As the contact points glide past each other they often knock, causing chipping and peeling. The walking stride of Mr Average is approximately 90cm, so, in a 10km tour, the two edges will pass each other more than 10,000 times… then add kick turns and comedy split-skiing attempts into your day-out: it's probably fair to say that there's a lot of potential for bashing you planks together. To reduce the damage, we switched standard topsheet material for a thicker Polyamide alternative which also has a considerably higher notch strength (that's resistance to chipping in layman's terms). We're not claiming it's invincible, but it'll handle everyday skin track abuse better than most.

Onto functionality now; how do you make your stuff work better during skinning, during transitions and riding?
Together with our friends at Nitro we developed our own clips and hooks: light and hassle free in winter environment, not overdesigned to work in an office only. While lightweight and durability was the main focus.
Which pricepoint is seeing the most action at retail? Are splitboarders prepared to spend money on gear, or is this a discount/budget marketplace?
We sell most of our EUR 1.200-. + Splitboards.

What unique or new features will splitboarders dig about your gear next year?
lightweight and durability.
How are graphics evolving in your splitboard-focused lineup? Any particular trends happening here?
Very clean and tech looking.
What's the ideal-world distribution channel for your gear as splitboarding evolves?
Dedicated snowboard shops which have the passion to talk a customer into what he really needs, not which teamrider he knows.
In terms of size, which are your top three European markets for splitboard equipment?
Germany, Austria, Switzerland.