Rip Curl SS20 Wetsuits Preview
Brand: Ripcurl                           
Interviewee:  Dylan Andre, Wetsuits Product Coordinator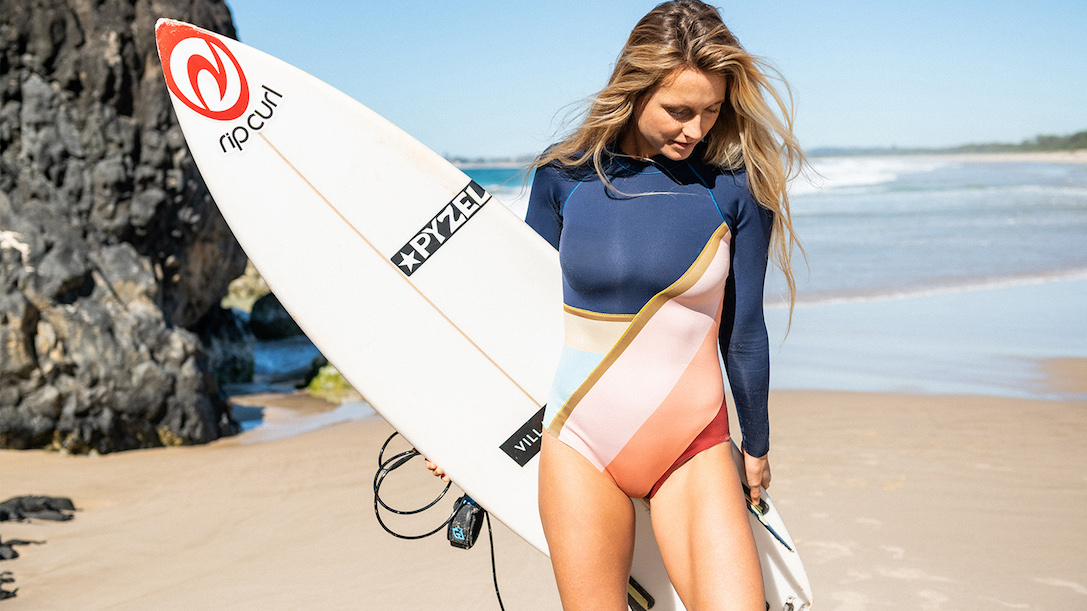 According to you, what has been the most noticeable evolution during the last few years in the wetsuit market?
In recent years, the number of surfers has increased steadily, evidenced by the explosion in the number of surf schools and surfcamps all over Europe. The second main evolution, directly linked with this, is the demands for wetsuits especially for warm and stretchy suits that will enable surfers to surf all year long no matter how cold the water is or how strong the wind is.
Another noticeable evolution of the wetsuit market, also linked with the rise of the demand, is the number of new wetsuit brands… hence a wetsuit market more competitive than ever where each brand does its best to stand out.
In this highly competitive market, we are still standing as the world leader in wetsuit R&D, manufacturing, and service.
We have our own R&D centers. Within the last 50 years Rip Curl has introduced more developments in surfing wetsuits than all other brands or manufacturers combined. Some of these innovations are still part of the wetsuit industry standards (e.g. double lined neoprene, glued and blind stitch, or polypropylene lining).
We have our own factory. We own state of the art manufacturing facilities and have developed extensive techniques and procedures to ensure we make the ultimate surf wetsuits. We have such confidence in the quality of product that we deliver to the market that we have the longest warranty on the market (3 years warranty on stitching and 1 year on all other materials).
And we pride ourselves on being able to offer the best service to support it by having our own repair centres worldwide.
How did you build up your range in between styles, constructions and pricepoints?
RIPCURL has had its own segmentation and edit point for years, and we are proud to sell more high-end products than any other brand on the market. But we want to be the best in each of these segments, and we are constantly working on how to better our range on each of them, by working on neoprenes, patterns and processes evolution at our own wetsuit factory.
But a sweet price still is and will remain a sweet price, and our segmentation is adapted to each of the needs of our customers, we are just constantly bettering each of these wetsuits on each of these prices.
ULTIMATE segment – The best wetsuits possible – Featuring the most advanced neoprene & ocean technology.
The FLASHBOMB HEAT SEEKER – 459.99€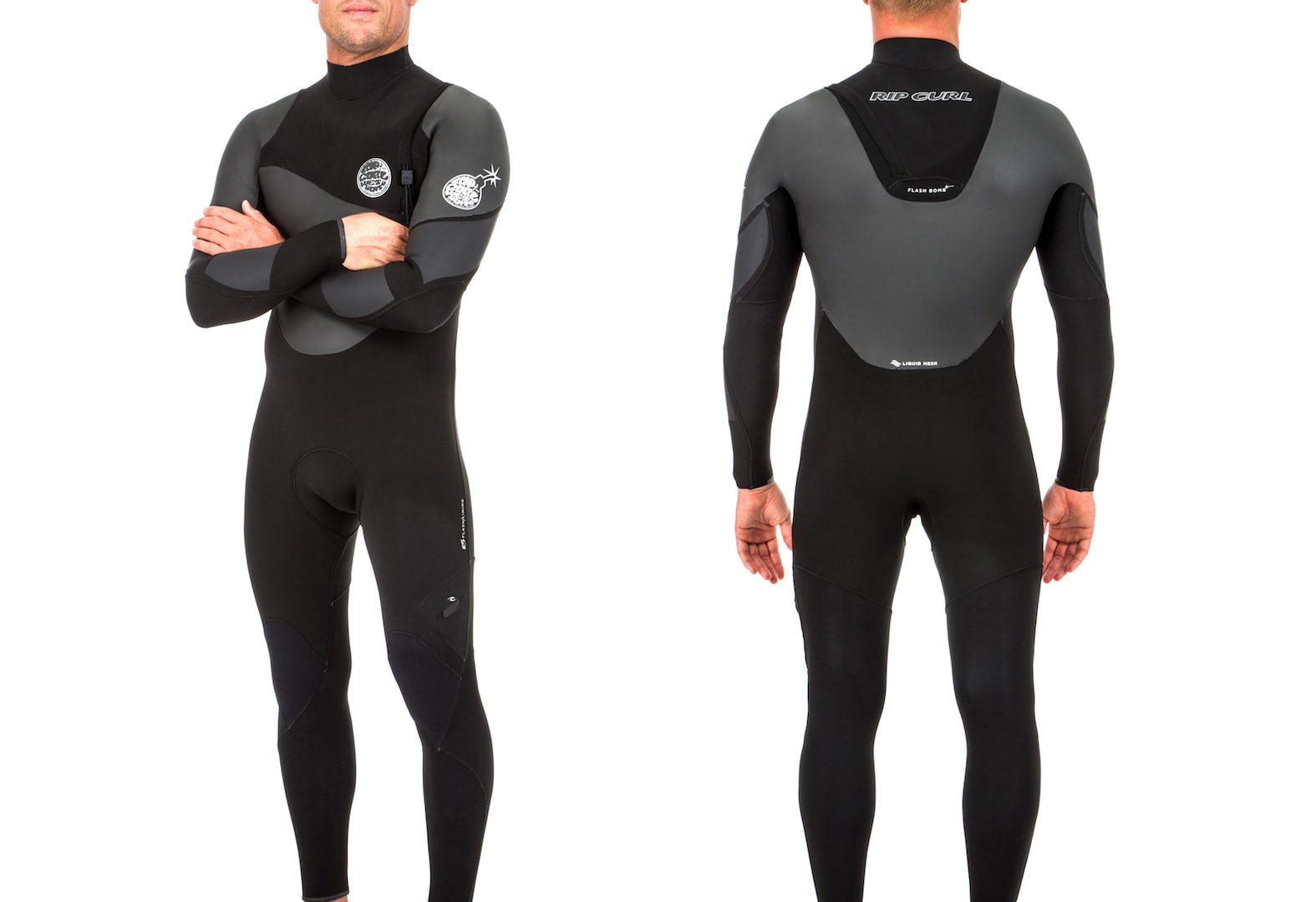 Our pinnacle wetsuit with the 4 best innovations on the market:
Flex Energy: A revolutionary lining that creates heat when stretched. As you move through the water, the Flex Energy lining will activate and heat your wetsuit. Stay Active, Stay Warm.
Liquid Mesh: Superior stretch smooth mesh panels that absorb solar heat and reduce windshield.
Thermo Shield: Our new protection against the wind with the most durable smooth neoprene on strategic panels.
E5 Flash Lining: Two engineered layers that funnel water rapidly out of the suit once it is hung. The warmest and most comfortable lining available.
The FLASHBOMB ZIP FREE – 399.99€
Our performance wetsuit for cold areas evolving with our E5 Flash Lining is both the most stretchy and warmest lining available and our best zip free pattern now with E6 Thermo Lining allowing easy entry and exit while taking away the fuss, hassle, and bulkiness of the traditional chest zip.
The EBOMB PRO ZIP FREE– 289.99€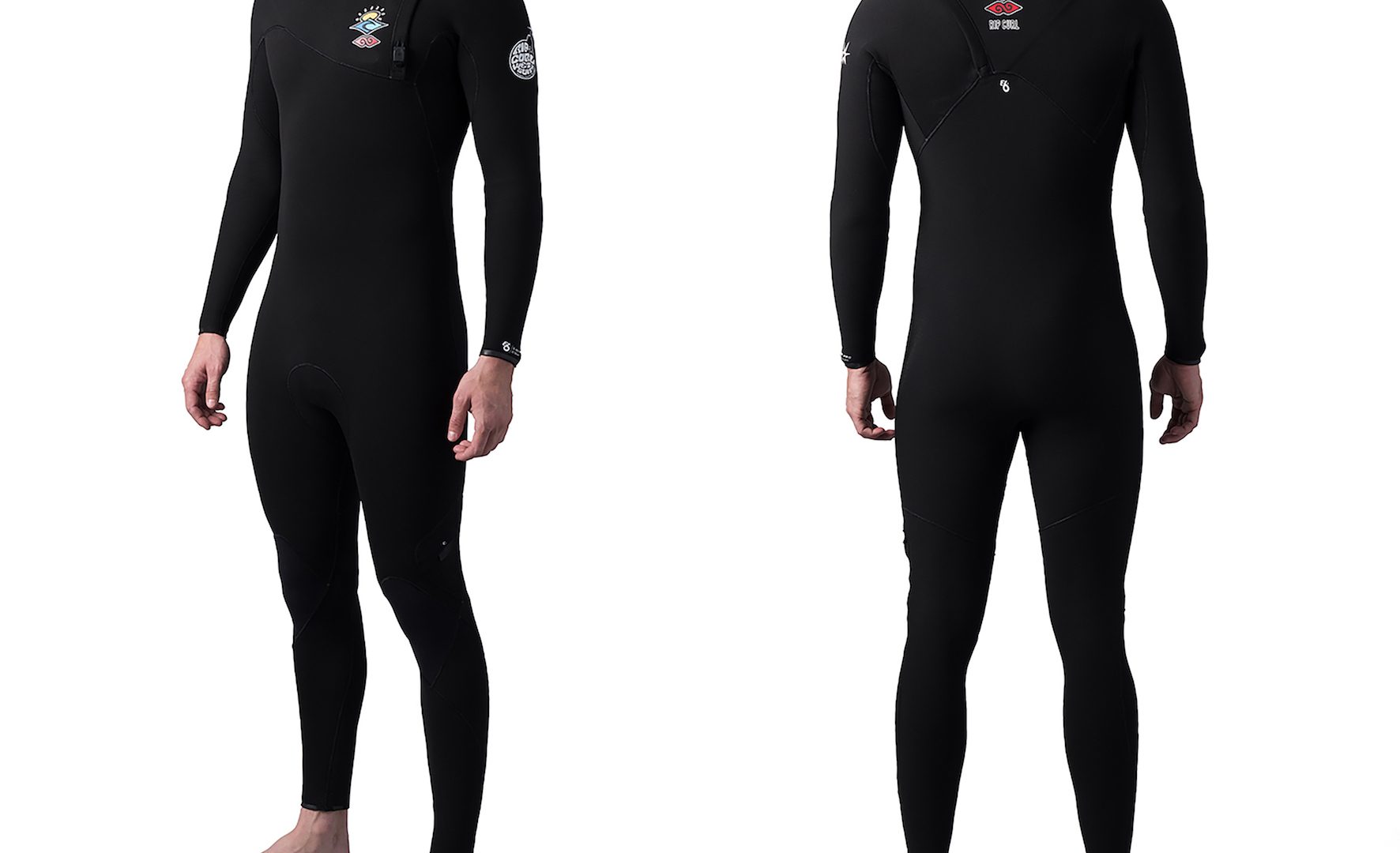 The E Bomb zip free is inspired by high-performance surfing with the least restriction possible.

Last winter we've introduced two innovations in one.  All new super high stretch E6 Neoprene that surpasses industry standards topped with our warm royal blue E6 Thermo Lining. Finally, our best zip free pattern allows easy entry and exit while taking away the fuss, hassle and bulkiness of the traditional chest zip.

The CORE segment – A high performance & durable wetsuit with technical features

The DAWN PATROL WARMTH – 249.99€

The Dawn Patrol Warmth offers performance and warmth features along with durability and great value. This wetsuit has many of the high end features you'll find in our Ultimate suits. E5 performance neoprene on the arms, E5 Flash Lining on half of the wetsuit and E4 thermo Lining on bottom legs.

The DAWN PATROL PERFORMANCE – 199.99€ 

The Dawn Patrol Performance is 100% made of E5 performance neoprene combined with E5 stress point taping. It gives the surfer great function and value.

The CLASSIC segment – Quality wetsuits with essential features at an economical price

The OMEGA – 149.99€

For the surfer who is looking for a quality wetsuit from a reputable brand, without breaking the bank. The Omega is designed using E5 performance neoprene on the arm and features advanced technology such as mesh skin panels and triple glued, double stitched seams.

Which are your key innovations for 2020? (materials, constructions, styles…)
In 2019, we focused on our core segment, taking the Dawn Patrol to a higher level. For 2020, we have exciting projects that should see the light of day. It is a bit too early to talk about it in detail, but we can already announce that our main focus is to completely renew the Ultimate segment for both men and women… stay tuned.

Colors & graphics are crucial on Summer wetties: what do you bring on the table?
It's completely true, and especially for women. We can definitely see how crucial it is by looking at the success of the sublimated wetties from our Bombshell collection.

When it comes to color and graphics, we work a lot with the swimwear and boardshort design teams. Our retailers appreciate finding links between capsule wetsuits and bikinis.

We also use a new external lining we call chameleon skin panel, that gives a color changing effect when stretched.

From the graphic point of view, the main range will probably be completed by off-seasons injection, could be limited edition wetsuits or new graphic capsule.

Women wetsuits rely on a wider range of silhouettes: apart from the classic springsuit/fullsuit, which styles do you offer?
As I said above, our Bombshell collection is really successful, hence a bigger range summer after summer. For instance, offering different bottom options on the most popular styles such as backzip springsuit (from classic mid leg to cheeky cut). Neoprene tops and bottom are also becoming more and more important within the girl's summer range e.g. classic pants, boyleg short, high waist or cheeky bikini bottom, long sleeve crop vest, high neck top, cross back top….

What's also important about the already successful Bombshell styles is that we do not just put new colors or new stories on existing wetsuits… we entirely redo the pattern with our R & D office so that they fit perfectly to the different stories we want to put forward.

How do make your wetsuits more sustainable?
For now, one of our main actions to improve the sustainability our wetsuits is to have our own repair shop in Hossegor (for the European market) but also in Australia and California. For more than 30 years we have been offering our customers to repair their suits.

Beside that we are investing a lot in our factory to upcycle the neoprene falls from our wetsuit productions as much as possible (e.g. by making hoods or goodies) and from a regional point of view by recycling or upcycling end products. So used neoprene can be upcycled through the surfing association or be crumbled down and given another life (for instance as bitumen…).

Aside from that we are using more and more Eco fabrics such as ECONYL and still working on the neoprene substitution with our exclusive partners. 

 


Fatal error: Allowed memory size of 268435456 bytes exhausted (tried to allocate 20480 bytes) in /srv/users/boardsportsource/apps/boardsportsource/public/wp-includes/meta.php on line 843