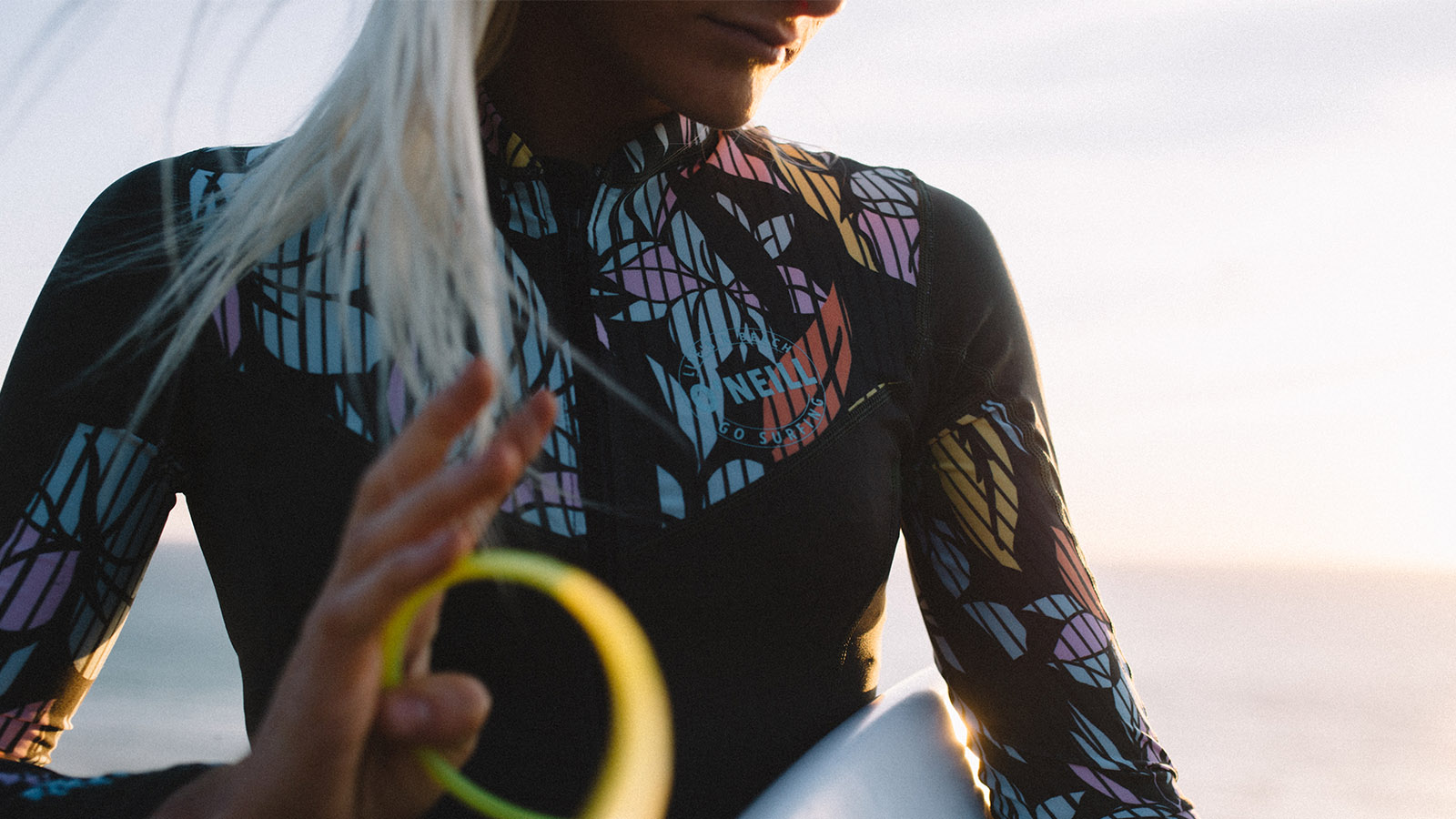 O'Neill SS20 Wetsuits Preview
Retail Buyers Guide: Wetsuits SS20
Brand: O'Neill  
Interviewee: Jan Michaelis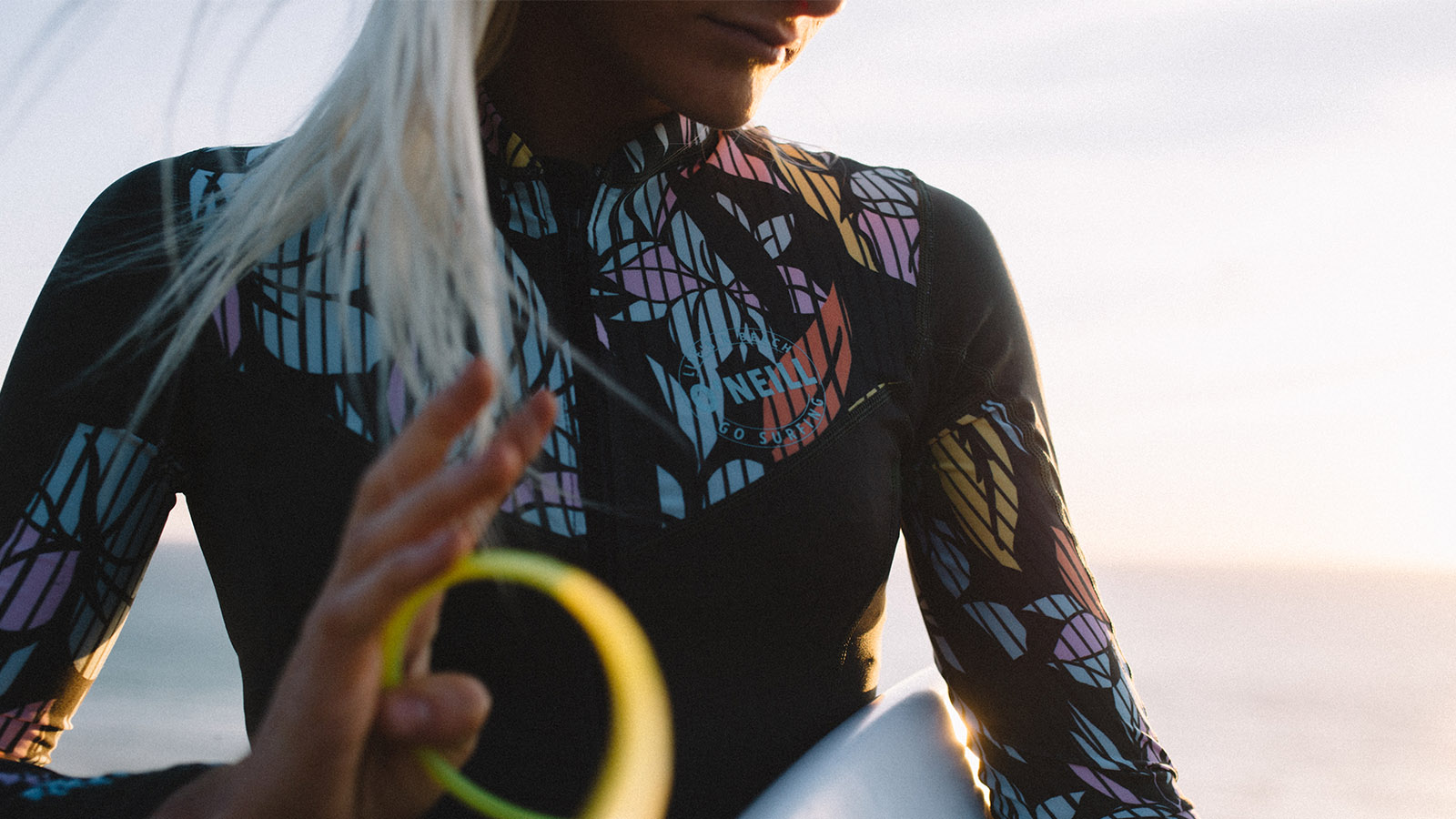 According to you, what has been the most noticeable evolution during the last few years in the wetsuit market?
The most noticeable evolution in wetsuits has been advances in the ability to make neoprene and the jerseys or linings lighter, more flexible and absorb less water so surf lighter and surf longer. The industry is also driving towards using more sustainable materials in the manufacturing of wetsuits.
How did you build up your range in between styles, constructions and pricepoints?
Recently we have simplified our line up into wetsuits that have a choice of closures and multiple thickness options in one style because a European summer time can mean wearing a 5/4 or 2/1 depending on where you are. UltraFlex neoprene and flatlock construction is used in our entry level suits and our exclusive TechnoButter 3, TB3X neoprenes and Fluid Seam Weld construction in our mid/high end suits and these technologies map out our price points.
Which are your key innovations for 2020? (materials, constructions, styles…)
For 2020 we are continuing to focus on the unique materials that have allowed us to penetrate the market so well in the past few seasons. Customers are asking for TechnoButter 3 in stores and, in particular, our SIMA Award winning Hyperfreak.
TechnoButter 3 is a huge breakthrough in neoprene technology featuring three key component layers. Firstly, the exterior jersey, made from a flexible hydrophobic yarn that keeps your wetsuit drier. The Envy neoprene core has more microscopic air-cells than ever before, which increases the insulation factor by decreasing mass, making it lighter and warmer. Finally, the unique TB3X interior jersey is pre-stretched for maximum flexibility whilst retaining its form.
In our latest Hyperfreak series, we bond TB3X jersey to both sides of the Envy neoprene in the upper body and arms, taking flexibility to a whole new level, this truly is the pinnacle of performance wetsuit technology.
We also have a new construction in our ultimate cold-water wetsuit, the Psycho Tech, that now uses a stitch less construction technique so no needle holes in the neoprene that could potentially let water in.  These triple glued seams are then coupled with an external Fluid Seam Weld and internal TB3X tape.  These 3 components offer the customer the ultimate cold-water construction, flexible, lightweight, dry and warm.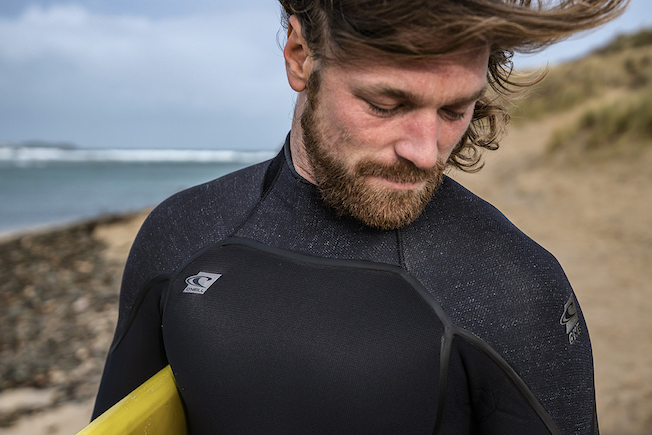 Colors & graphics are crucial on Summer wetties: what do you bring on the table?
For colors, prints and graphics we work with our global team so we're able to offer styles that merchandise well across product categories and not just wetsuits.  For instance, for 2020 we have many fresh prints for women and girls, first of which is called Baylen: a dynamic twist on a traditional floral design and will feature in wetsuits, rashies, wake vests, swimwear, sunnies and so on.
For the guys we have a popular print called Acid Wash that runs through our neoprene styles giving it a subtle denim look.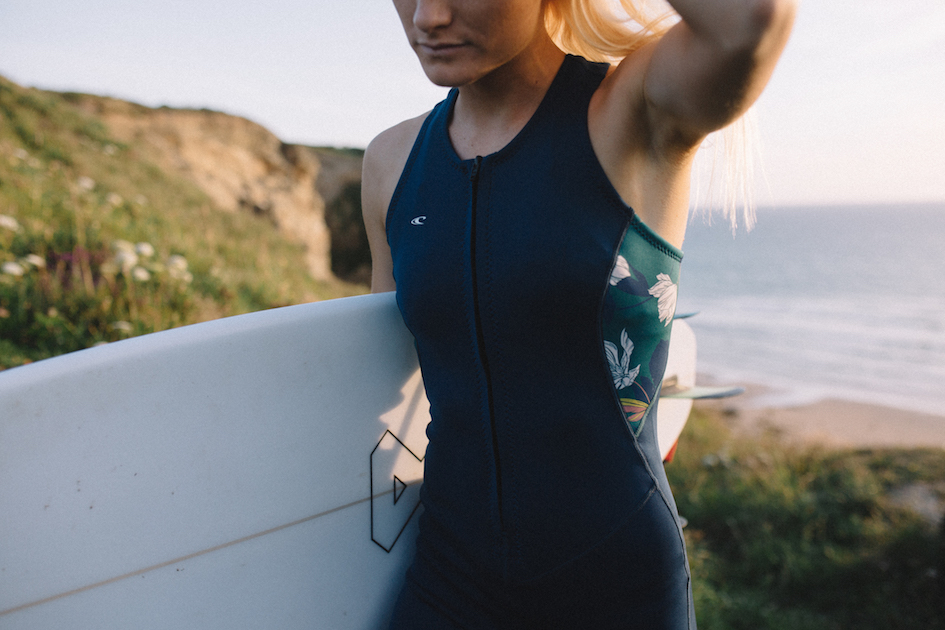 Women wetsuits rely on a wider range of silhouettes: apart from the classic springsuit/fullsuit, which styles do you offer?
Although the more classic silhouettes are consistently the best sellers, we have seen an increasing demand for the sleeveless full suit, we have spring suits with multiple different leg lengths and retro front zip closures in our spring styles are making a comeback too.
How do make your wetsuits more sustainable?
O'Neill has been using Limestone neoprene since 1998 and recycled car tyres (carbon back) are used in the basic manufacture of our neoprene.
We use Aqua Alpha solvent free glue in the jersey lamination process that is softer, more flexible and much less toxic than regular glue.
We first started using recycled polyester jersey in our neoprene in 2010 but found that it compromised on performance.  However our TB3 jersey uses nylon that is softer and more flexible than polyester and we have a recycled version of that arriving soon.
We use dope dyed jersey in the colors where it's offered to massively reduce water pollution around the factories.
We redistribute returned wetsuits from Surfers to street Children and other charities.
Working alongside companies to turn recycled neoprene into carpet underlay.