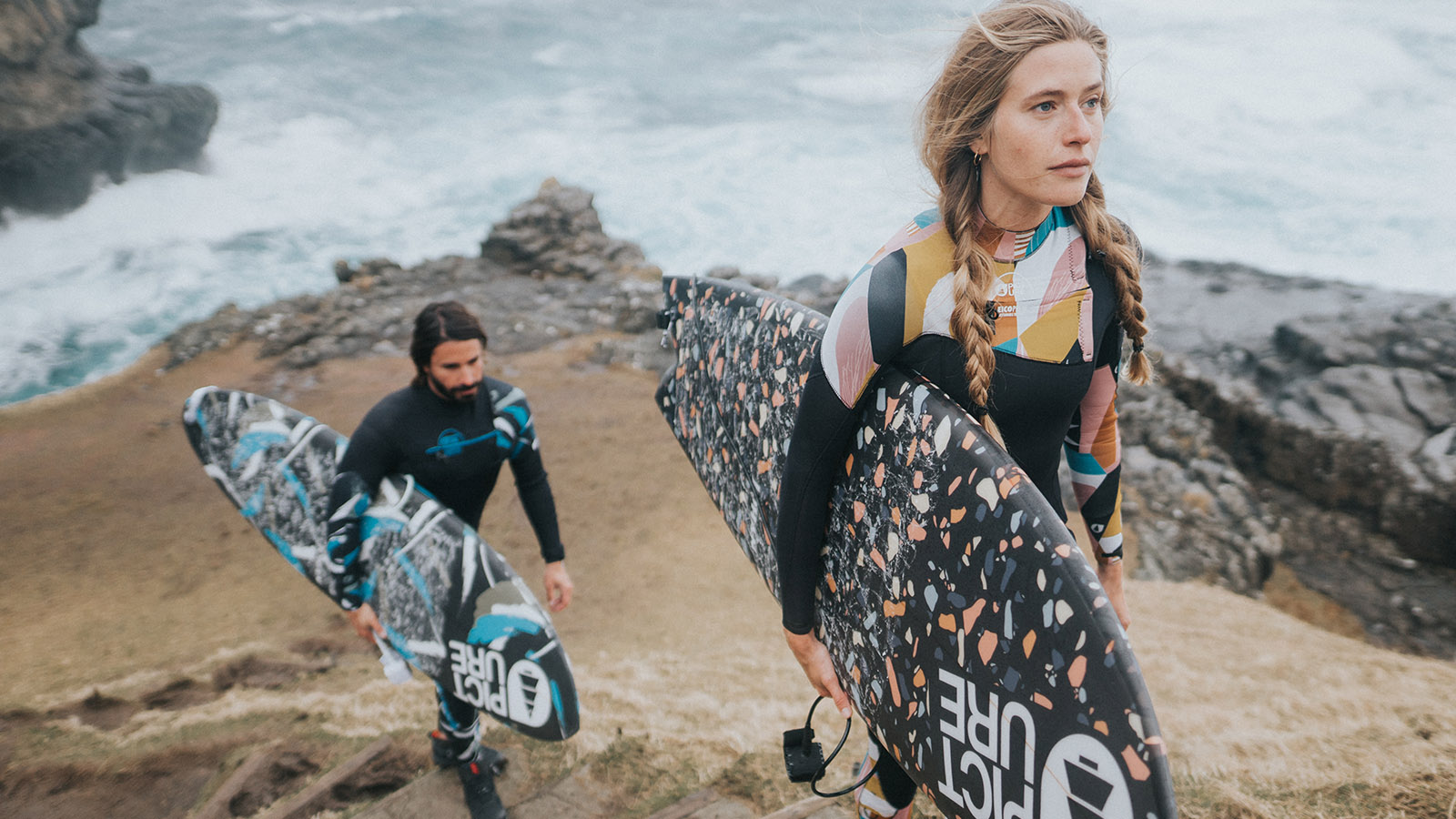 Picture Organic Clothing SS20 Wetsuits Preview
Retail Buyers Guide: Wetsuits SS20
Brand: Picture Organic Clothing                                 
Interview: Julien Durant, CEO & co-founder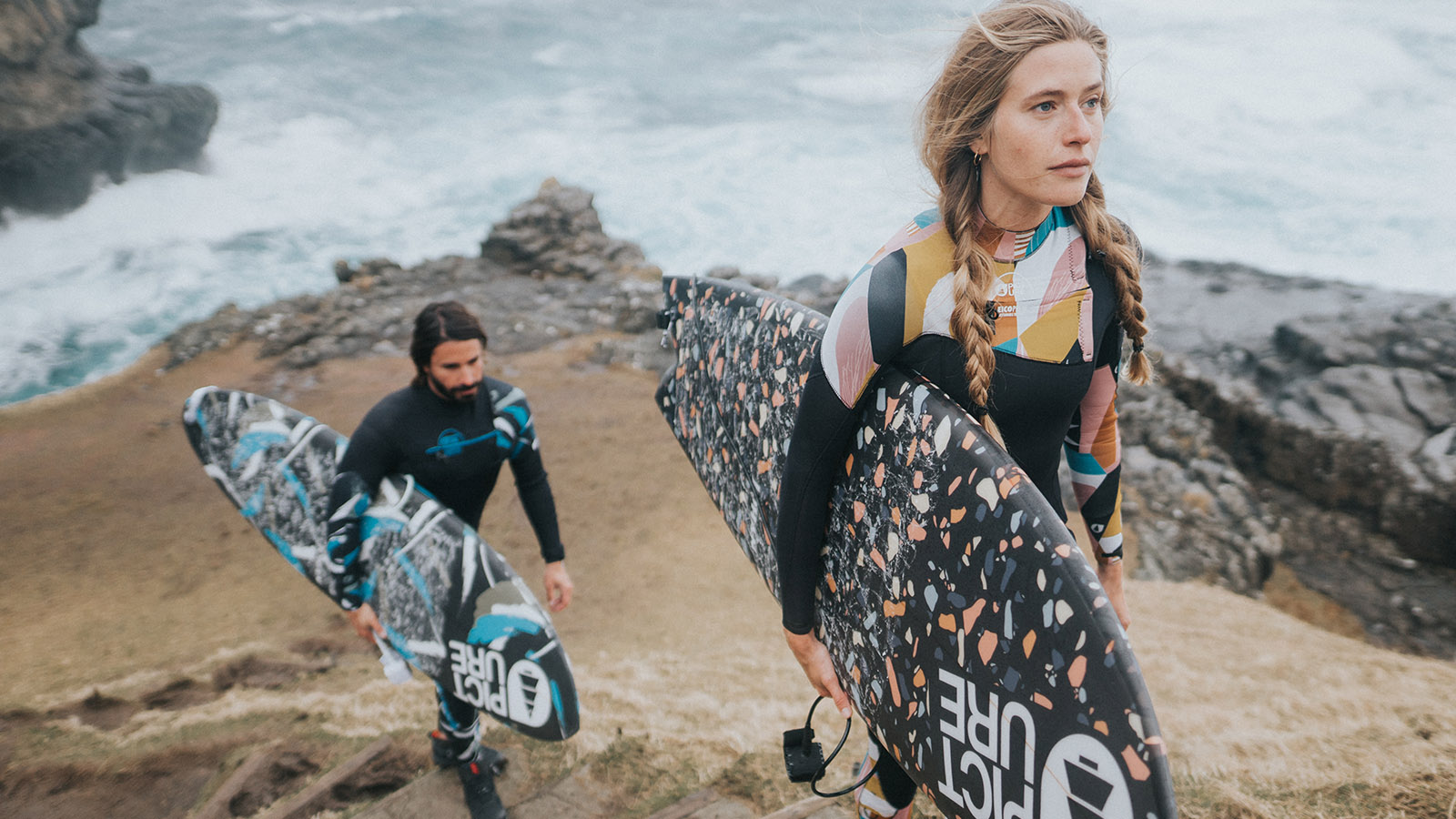 According to you, what has been the most noticeable evolution during the last few years in the wetsuit market?
In recent years, there has been a big evolution in neoprene: the Yulex has gone from Guayule to EVA, which represents a very big change in 100% ecological wetsuits. Thanks to this, wetsuits become more stretchy and more technical. At Picture Organic Clothing, we use Eicoprene made from recycled tires. There is therefore an evolution in terms of sustainability. Aquaglue solvent-free glues are becoming a standard on the market and are really making headway, especially as people today are more & more ecologically engaged. In addition, there is a shift towards improved technicalities with more elastic and ever more ecological foams.
How did you build up your range in between styles, constructions and pricepoints?
At Picture Organic Clothing, we made a compromise: we first started making our wetsuits in Naturalprene (equivalent to Yulex), but we failed in this market because it is a niche market clearly led by Patagonia and where wetsuits are very expensive. So, we made the choice to refocus on the brand's DNA, i.e having made its success in winter: democratize at a price equivalent to competitors, an eco-designed product. The aim is to better eco-design the products through a neoprene foam made from Limestone and recycled tire, then with Aquaglue glues, which have become a standard on the market. The lining is made from recycled polyamide via specific developments from Scheico. Today the sustainability-price compromise is very interesting on our products. Prices are aligned with market standards, led by Ripcurl, Oneil & Vissla. In terms of style, we also kept the Picture spirit with vintage fabrics, textures and prints, all that makes us unique in our outdoor design.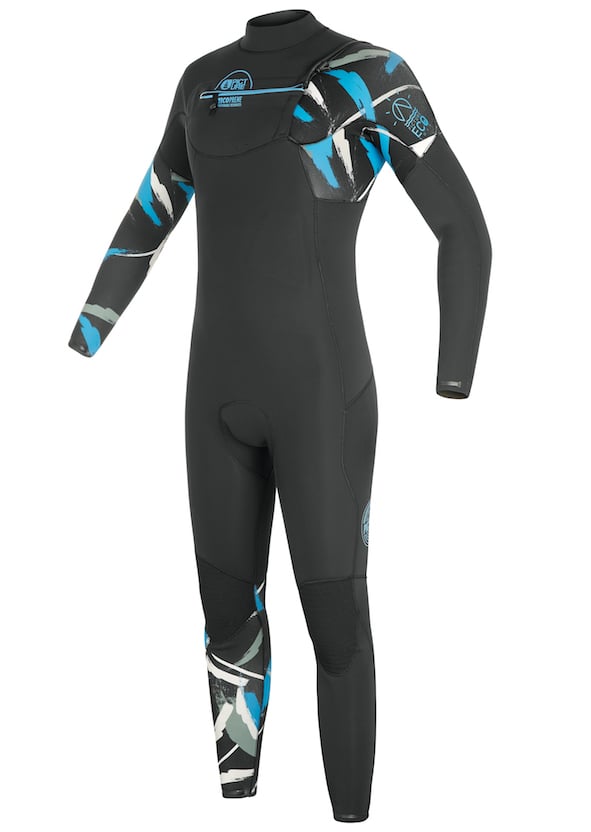 Which are your key innovations for 2020? (materials, constructions, styles…)
In terms of innovations for Picture Organic Clothing, we have developed 100% of our inner and outer recycled nylon linings. The interior of the wetsuits is designed in WPF warmth performance, which provides great thermal and drying properties. This is a real breakthrough for us from a qualitative point of view. The WPF is also used throughout the Equation range, which accounts for 80% of our sales.
Colors & graphics are crucial on Summer wetties: what do you bring on the table?
At Picture Organic Clothing, we strive to create original prints. Today, our prints are all very much oriented around black and dark blue which are the two colors expected by the market. When we tried to make more flashy colors in the past, the market didn't respond. Consumers seek sobriety, but with touches of color that raise the products and especially wetsuits. We worked on this aspect through print and logo contrast.
Women wetsuits rely on a wider range of silhouettes: apart from the classic springsuit/fullsuit, which styles do you offer?

For the women's collections, the question of technicality is less strong because the product is technical by default, and it is often the aesthetic aspect that prevails. We definitely hold a strong hand on it because the look predominates clearly in the act of purchase. In addition, we don't yet offer swimsuits, but they clearly represent emerging ranges.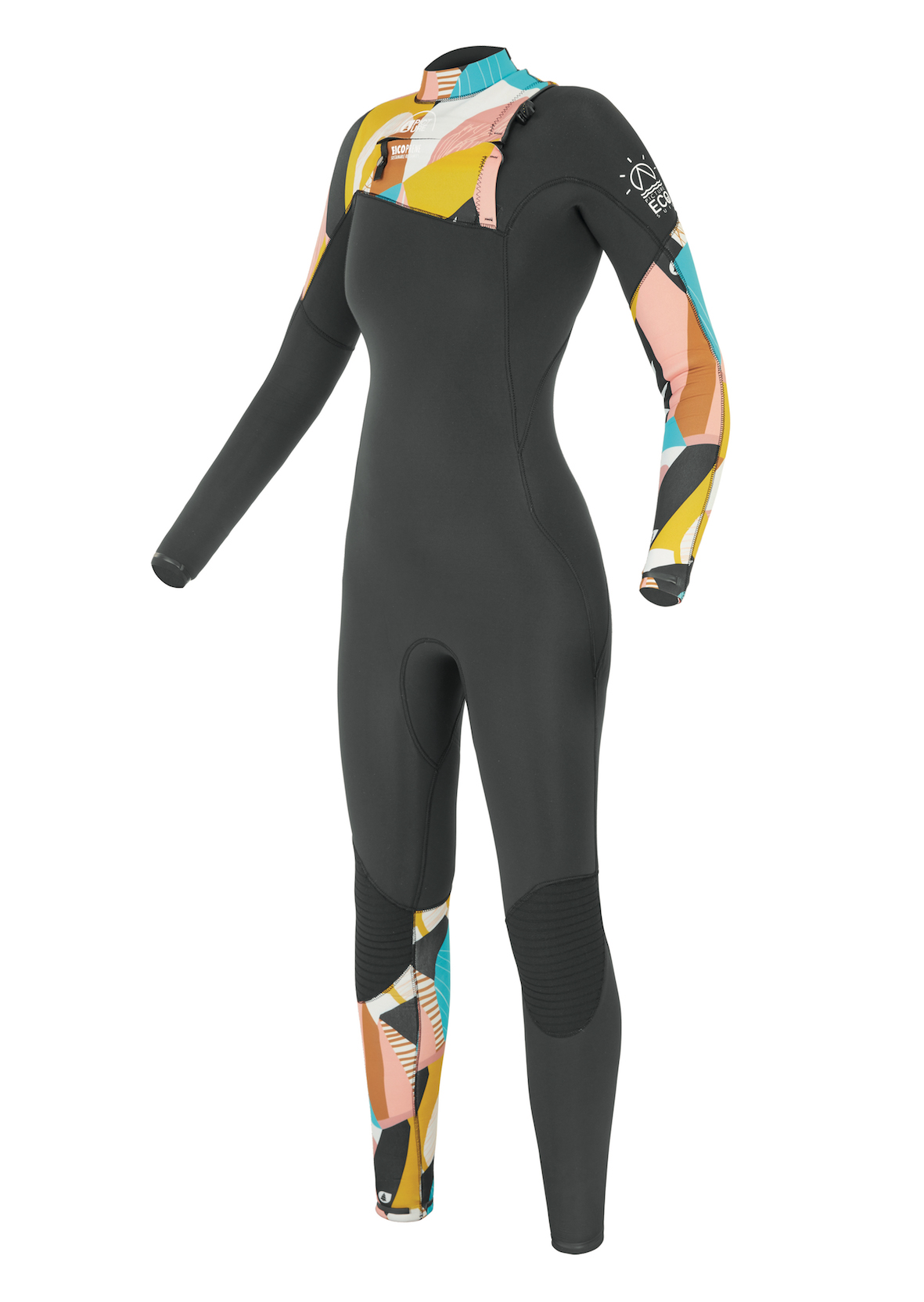 How do make your wetsuits more sustainable?
There are two types of sustainability: sustainability over time and sustainability in terms of eco-design. At the level of eco-design, we are working on bio-sourced fabrics mixed with recycled fabrics. In the medium term, we want to translate this into the design of our wetsuit ranges. In terms of sustainability over time, we work closely with Procean for after-sales service: we get advice on how to mount the zips, finalize the seams, … A lot of tips based on the repair experience of the company & on different wetsuits of the market. As a result, we bring more durability and quality to our wetsuits by modifying patterns based on after-sales advice.