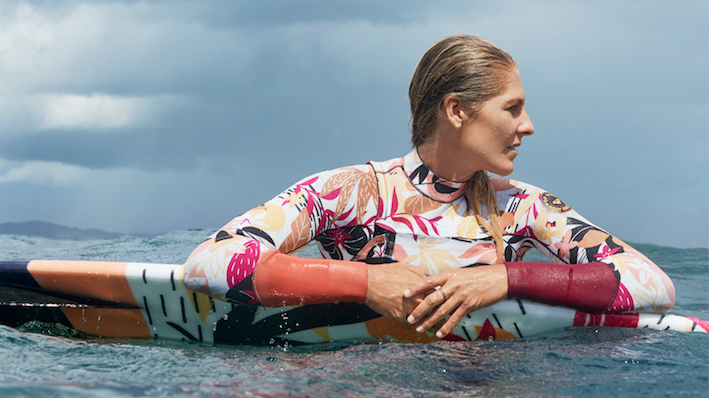 ROXY SS20 Wetsuits Preview
Retail Buyers Guide: Wetsuits SS20
Brand: ROXY                               
Interviewee: Fares HAMIDA. Global Wetsuits Lead Designer, Boardriders (Quiksilver & Roxy)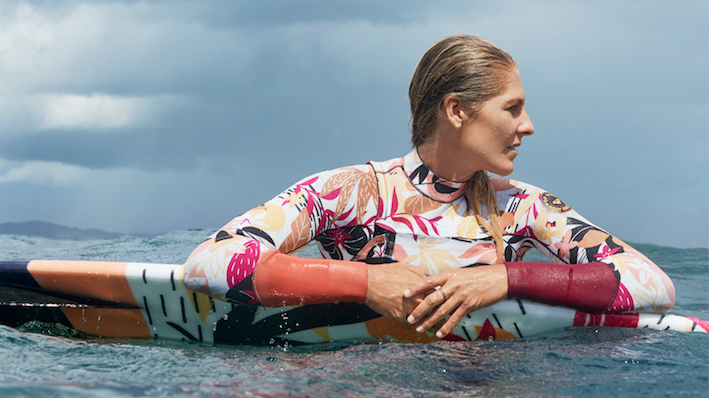 According to you, what has been the most noticeable evolution during the last few years in the wetsuit market?
In my opinion, the most noticeable evolution in the wetsuit market are the inside and outside linings. Each brand wants to find the best, driest, most flexible lining.  And let's not forget the search for the best thermal lining for cold water: keeping a high level of performance and flexibility in very cold waters is always a challenge. Each brand has its own technology and on our end,  we offer StretchFlight, an evolution of our previous technical linings. It's lighter, stronger and more flexible.
How did you build up your range in between styles, constructions and pricepoints?
Our range offers wetsuits for every surfer, from beginner to expert. It means we range from entry prices to high end. Quiksilver offers wetsuits for Men, Boys and Kids and ROXY offers wetsuits for Women, Girls and Teenies.
Our segments offer chest zips, back zips and zipperless wetsuits. We offer different technologies which we combine to create the best wetsuit for every price point.
The most important point this year is the improvement of ergonomics for the best fit on the market.
Our Syncro range is the most versatile product on the market, technical at an entry price. It includes Warmflight, a high-quality thermal lining and is available in chest zip and back zip.
Available in a wide range from 2/2 to 5/4/3 mm Hooded.
Our Syncro + version is a warmer version of the Syncro thanks to its Liquid Flex Seal (LFS).
It offers more thermal lining, a good option during cold sessions. Available in a wide range from 4/3 to 6/5/4 mm Hooded.
We still have Pop Surf, an eco-fabricated collection inspired by the style and attitude of our world-class athletes. These performance wetsuits come in a variety of weights and fabrics, functionality mixed with high fashion and high function. This collection is one of the most ecofriendly products on the market. It includes natural limestone to replace petrochemicals, recycled scrap from tires, recycling production neoprene waste. We also use Aqua glue, which enables us to eliminate 600 gr of solvent per wetsuit and use less water resources (104 L/kg of fabric). Our use of PET helps us use about 25 plastic recycled bottles per wetsuits.
Available in 3/2 but also with some modern shape, like Bikini Racer or Cheeky suit.
There's the Satin collection, a perennial design. Created using only the best materials, it includes Stretchflight and Glideskin neoprene. It's the lightest, most flexible suit in the Roxy collection. Available in 3/2 and more.
And finally, we offer the ultimate in warmth and stretch: the Performance range for Women. It includes an impressive combination of high technologies: Warmflight, Stretchflight, Hydrolock 2.0 and much more, which allow for flexibility and comfort. We carry it from 3/2mm to 5/4/3 hooded.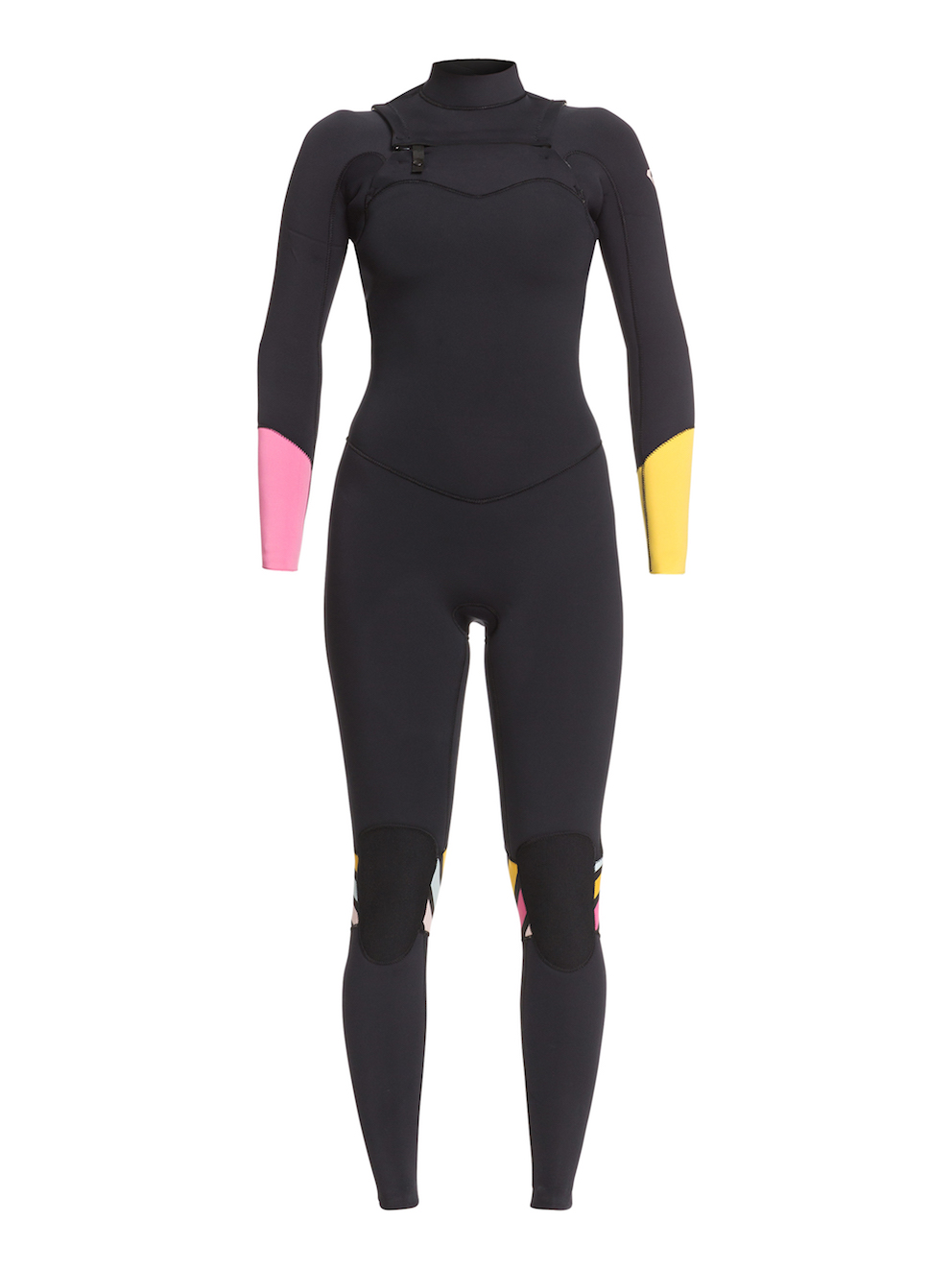 Which are your key innovations for 2020? (materials, constructions, styles…)
Our Key innovations are the eco-friendly program and the Highline Pro wetsuit.
In addition to the use of limestone neoprene in our global collection, we are proud to have two ec-fabricated Pop Surf collections for Roxy and Highline Limited for Quiksilver. Our labs work daily to improve the whole collection for the future. We test, search, and apply the best eco-friendly materials. Sustainability is at the heart of our long-term efforts.
Colors & graphics are crucial on Summer wetties: what do you bring on the table?
For Roxy we still have the beautiful and amazing Pop Surf collection. Fresh prints and color palettes matching our swim collection.  We also introduce a pastel color line on key product to bring some new idea of design.
Women wetsuits rely on a wider range of silhouettes: apart from the classic springsuit/fullsuit, which styles do you offer?
We offer many shapes at Roxy, premium fit, shape and coverage. We work hard to make sure the pieces are as premium as possible, designed for the female body. Our goal is for women to go into the waves feeling as comfortable and confident as possible. Our wetsuits come in bikini shape, Cheeky and bootie for the summer season.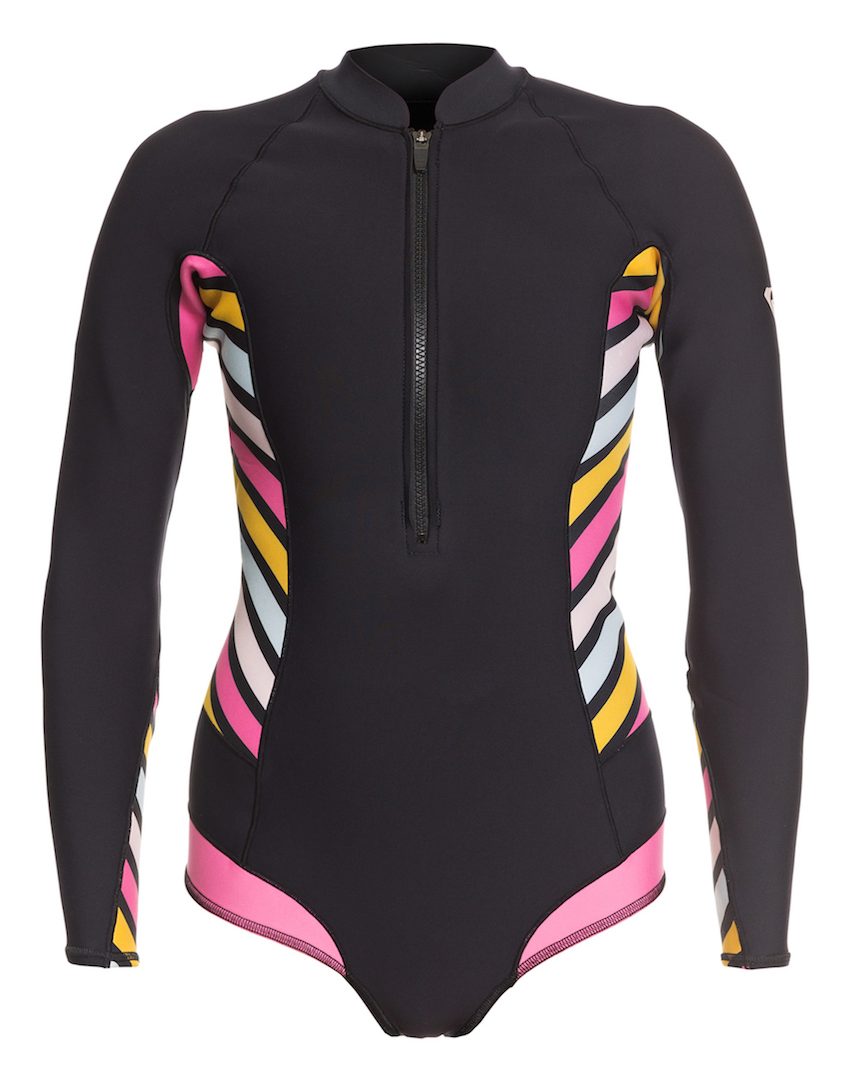 How do make your wetsuits more sustainable?
As we explain in our range, we are constantly working to make our wetsuits more sustainable without compromising technicity and use. Therefore it takes time to find the best fabrics and materials on the market. We push and search all new technologies with a goal of sustainability in mind constantly.
It's a conversation we have with our suppliers. We have great options for eco-friendly material, which is of course fantastic. But then, what happens with the wetsuits at the end of their use? What can I do with my old wetsuits? This is an important question. And we are working on finding the best way to have a solution.