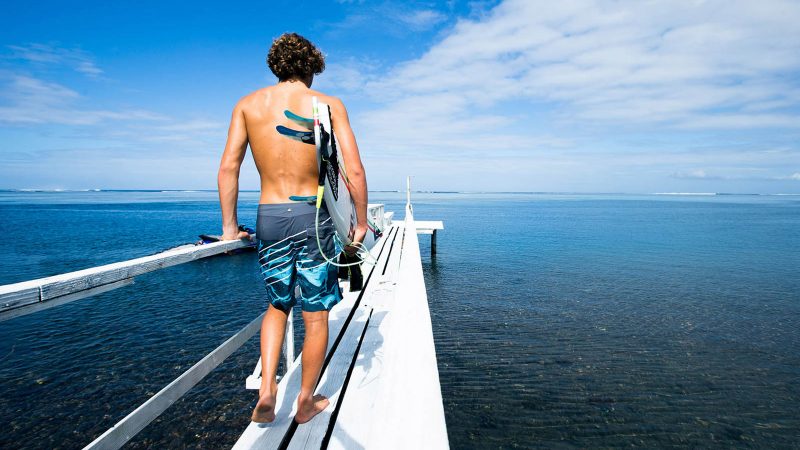 Quiksilver Boardshorts SS18 Preview
Retail Buyers Guide: Boardshorts SS18
CATEGORY: BOARDSHORTS
BRAND: QUIKSILVER
INTERVIEWEE: Mael Armellini – Global Product Manager – Swim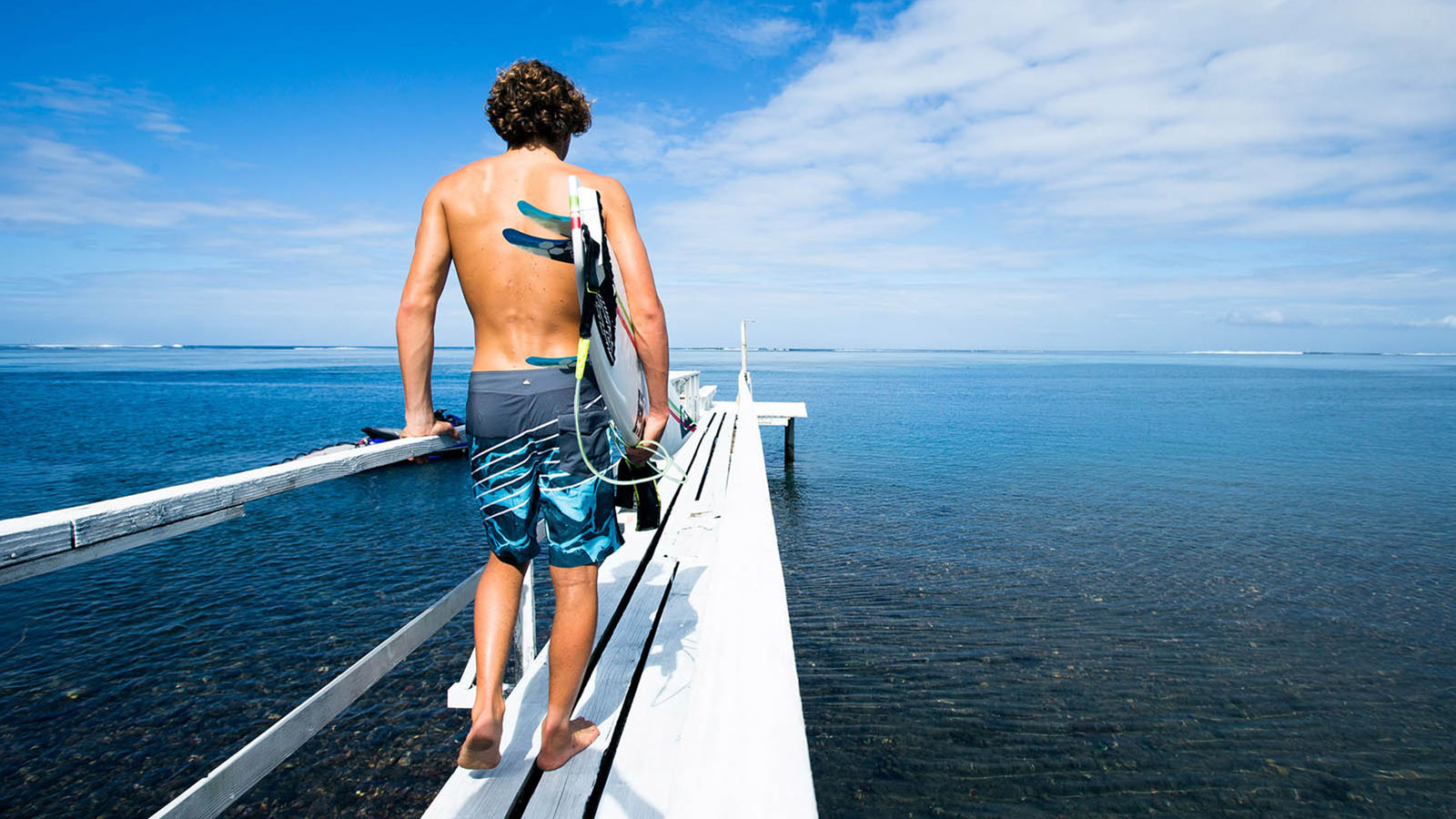 How is your boardshorts segment doing and how will it be spread next season?
We're experiencing great sell out all over the world at the moment, especially in Europe and America where the spring-summer season is in full swing. For Summer 18, we've reinforced our technical message by expanding the number of styles within the Highline Series range. We only use high performance fast drying 4way stretch fabrics in that range. All cotton, polycotton stretch or nylon fabrics don't fit there. 
Which directions is taking this product category ?
Quiksilver invented the modern day boardshorts in 1969, so innovation has always been a huge part of what we do. Our future is not only about innovative fabric and prints, but also about getting the right product to the right consumer.
We set up a new structure this year to have an optimal range of prices. We expanded the Highline franchise to all stretch boardshorts with 3 levels of tech fabric (Highlite, Diamond Deluxe and Repreve recycled 4-way stretch).
There is also a lot of potential for beach products so we strengthened our offering of beachshorts (boardshorts with side pockets). We have some great looking stuff to be worn in and out of the water.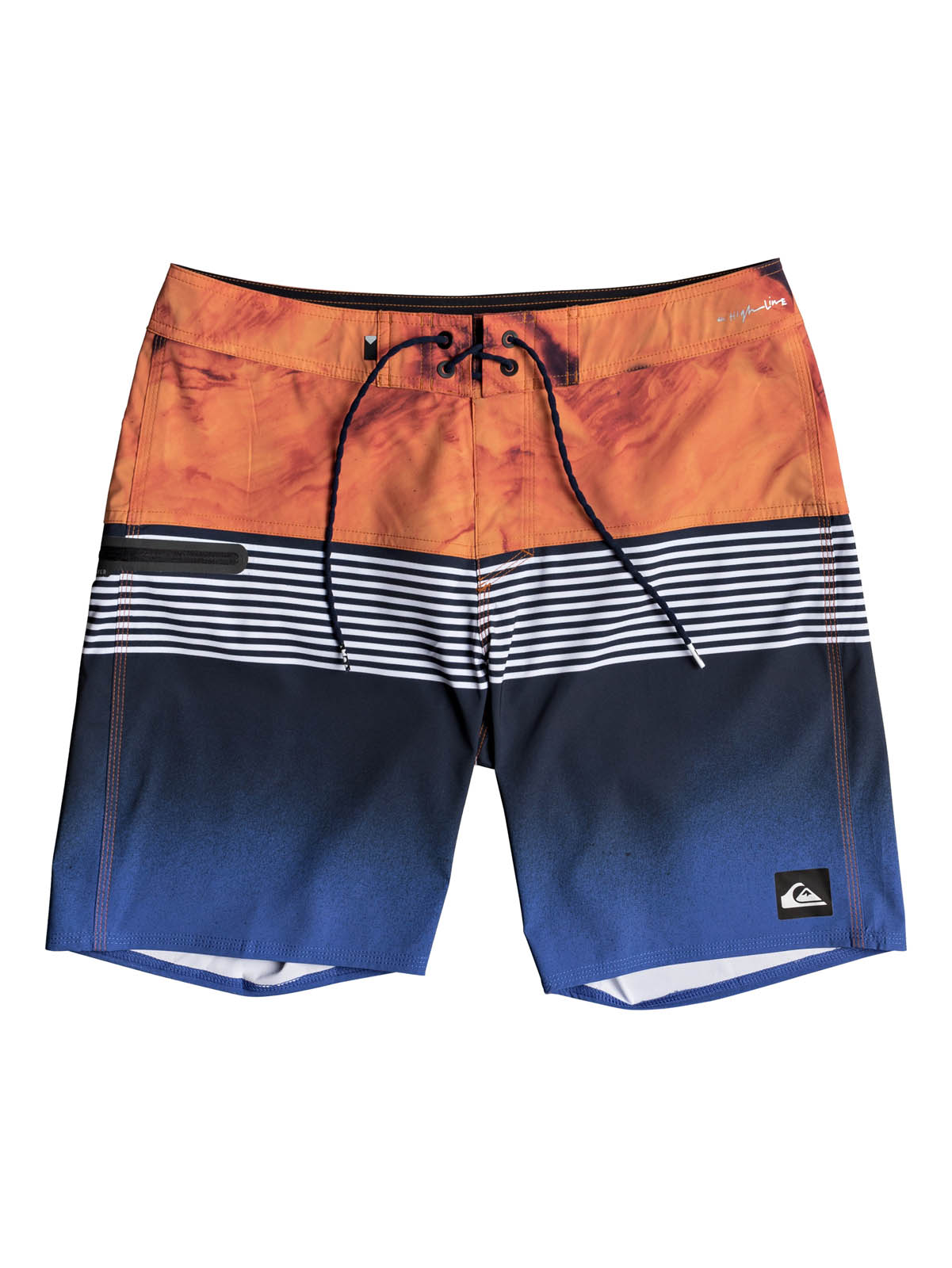 Which are the main trends for next summer 2018?
All over prints are coming back while stripes are starting to slow down a bit. They're still selling out pretty well though, so we took a lot into account before building this range.
We're still seeing an important trend on hybrid shorts, which utilize boardshort fabrics in walkshort silhouettes. We have consolidated our Amphibian walkshorts offer for summer 18 and we expect to grow significantly this business in Europe.
What colours / patterns will be the next season hits?
Hopefully Quiksilver patterns! We have a strong history in boardshort prints since the 1970's, and our designers are inspired by that history while creating products that meet the style demands of the present and future. Our prints have a bit of nostalgia but still feel fresh and current to a new generation of Quik consumers.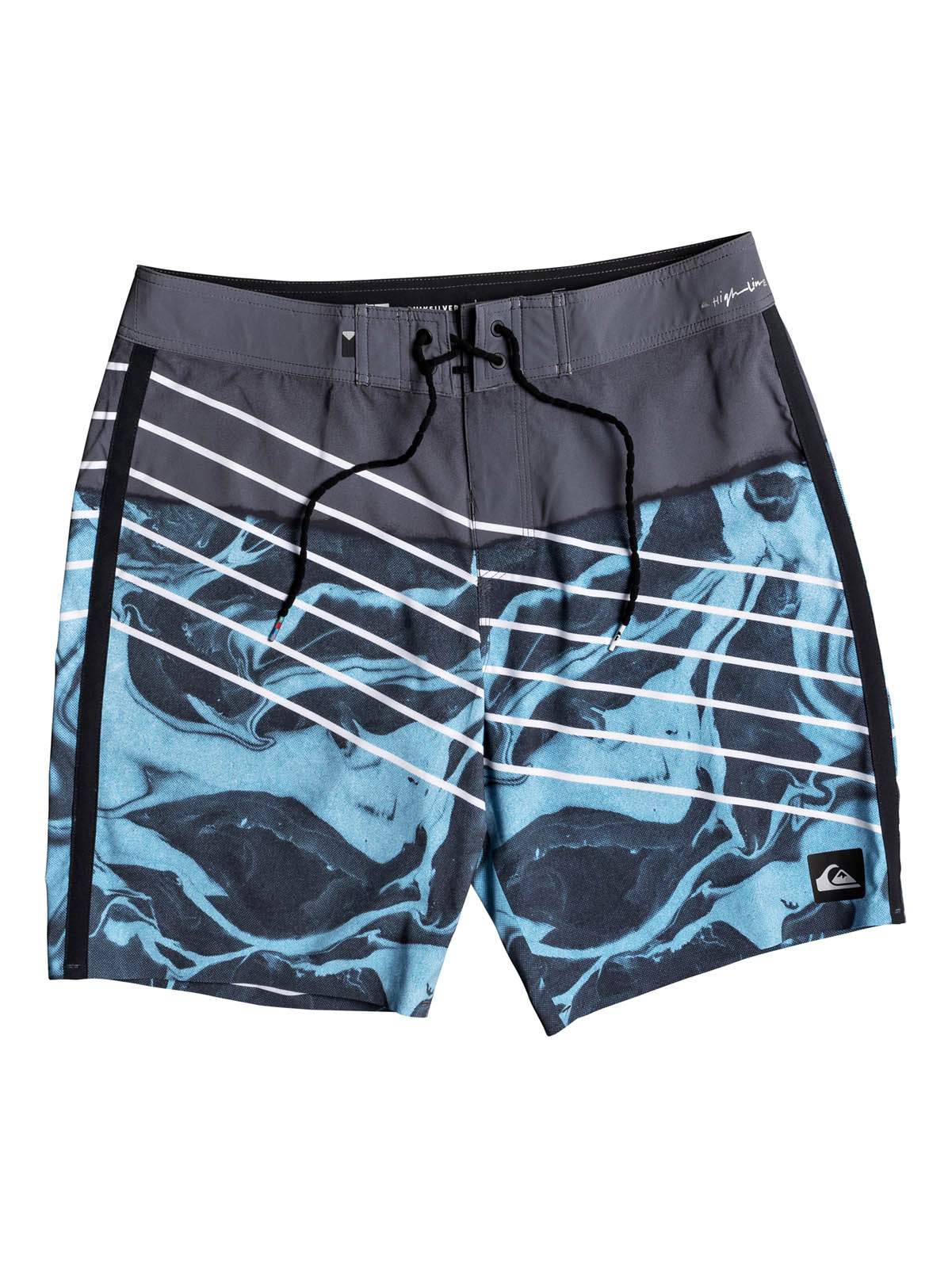 Any new fabric features and technical innovations ?
The highlight of the range will definitely be the Highline New Wave Pro, the new version of our most technical boardshort. We have amazing feedback from our riders that have been wearing them all year.
We regularly sit down with them to get feedback, and the Highline New Wave Pro is the result of that collaboration. We're really looking forward to presenting it.
Please describe 1 or 2 of your hottest products retailers should carry.
Of course, my first pick would be the Highline New Wave Pro. They truly feel amazing and will be supported by a strong marketing package.
My second pick would be one the three boardshorts picked by Mikey Wright (Highline Techtonics), Kanoa Igarashi (Highline Lava Division) and Leo Fioravanti (Highline Lava Slash).
They're all made with our Diamond Deluxe fabric which is an ultra stretch, quick dry, anti-rash and moisture wicking fabric. At the end, it depends on what colours or design you prefer, but I would go with Mikey's.
Which type(s) of client are you targeting with this SS17 collection ?
Quiksilver covers a broad range of consumers and as I said before, we want to get the right product to the right consumer. Highline New Wave Pro will be the high point of boardshort technology, so we're targeting the core surfer that is looking for a clean looking technical product.
The type of person who makes no compromise when it comes to comfort and quality, and understands that all those things come at a price. The rest of the range is where fashion meets function.
Our mid price bracket will include all of our riders styles made with Diamond Deluxe, so we're targeting the crew who want boardshorts that look cool but also have some good tech features.
Our entry price Highline boardshorts are all made with Repreve 4 way stretch, and the focus here is on consumers looking for comfort at an affordable price with a positive impact on the environment.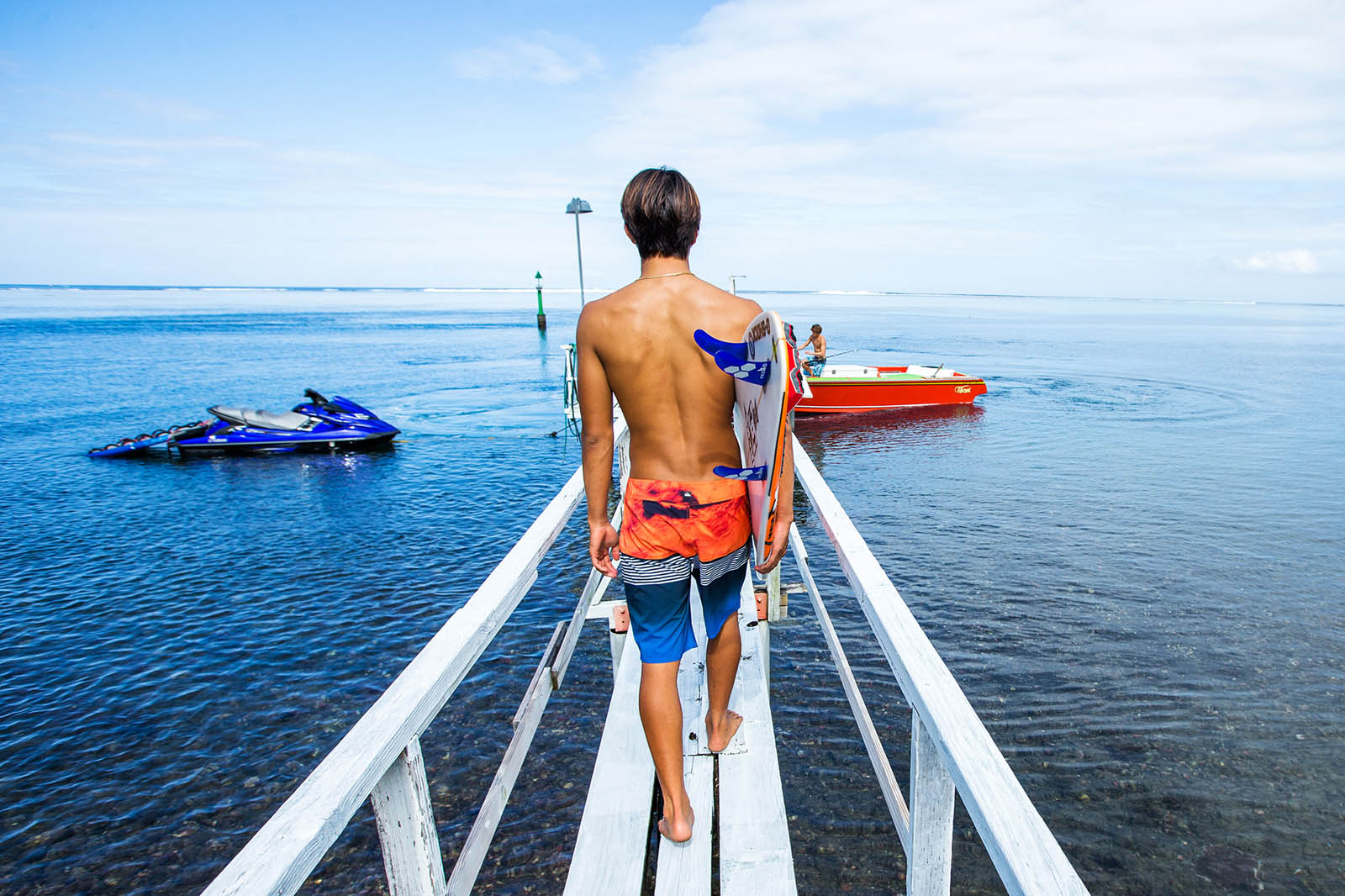 Price points: what are your main categories and what is the upper limit in this product category right now?
The sweet spot is still between 60-70 EUR, but our more technical boardshorts sell for up to 160 EUR. It all comes down to which features or benefits you offer and your capability to demonstrate them online, in stores and on hangtags. This consumer-facing approach was a focus for us this year.
How much of your line is eco-friendly and how ?
We've built up a strong partnership with Repreve over the last couple of seasons. 11 million plastic bottles are recycled every year to make our products and 60% of our global range is now eco-friendly. The quality of the yarn doesn't compromise the comfort and the quality of the stretch. We're very happy to turn the bottles you hate into the boardshorts that you love