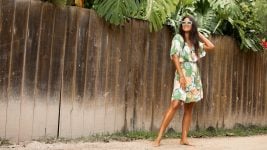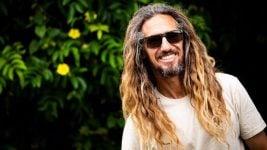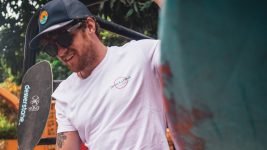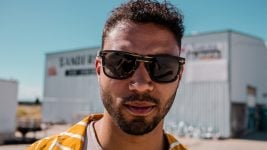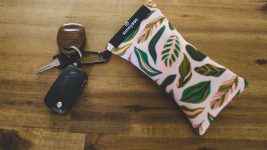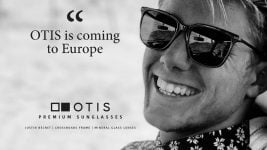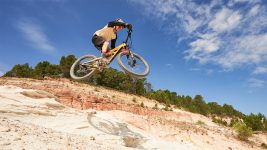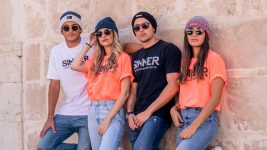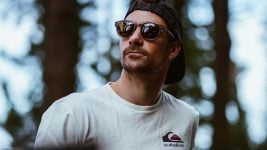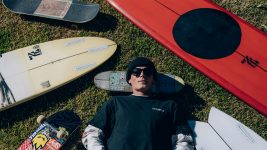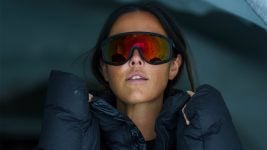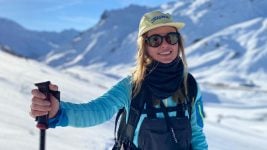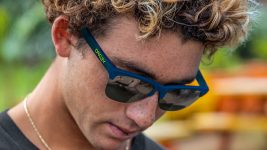 Sunglasses 2021 Retail Buyer's Guide
2021 will be all about rediscovering our world, especially after spending so much time inside. With the high level of education around eye protection now in the market, consumers are understanding the need to protect their eyes from harmful rays, and with innovative lens technology evolving year-on-year, the sunglasses market has the opportunity to thrive in this post-pandemic environment. By Ruth Cutts. 
Key Trends 
Multiplicity is key when it comes to sunglasses design. The overlap between fashion, urban and outdoor is slimmer than ever and, as boardsport consumers are spending extended periods of time outdoors, UV protection, polarisation and photochromy are key assets for them too. "The trend is about making no compromise between great looking styles featuring sport codes and details" explains Alexandre Israel, Global Marketing Manager at Bollé. 
Zeal continues to focus on creating designs that incorporate timeless lifestyle shapes with performance attributes in models such as their Divide, Dawn, Lolo and Ande, and Cébé are focusing on their mono-lens styles which bring sporty but also futuristic aesthetics which prove popular with their younger demographic. 
Proof Eyewear are introducing the Boise – a timeless style in a slimmer traditional frame which can easily transition from a fashion-forward statement to an everyday necessity. 
Inspired by an unapologetic era filled with bold fashion and loud trends, SPY+ have introduced a new development to boardsports eyewear with supra fashion options in their 5050 range, and Vertical Unit are bringing dual functionality with their range of high-tech mountaineering sunglasses that feature a removable sun shield made from super light Swiss-engineered TR90 with a robust anti scratch lens. 
Frame Shape 
Continuing the theme of multiplicity, VonZipper are striking the balance between super functional frames that are specific to sport and performance, as well as super stylish vintage inspired frames that straddle the function vs fashion realms within their 2021 offering. 
Dragon Alliance are widening their women's offerings from one to four styles in 2021, with the addition of three new premium acetate frames which will greatly impact the brand's scope to a wider audience. They're also noticing a lot of movement in their round/more unisex frames such as their Opus LL which has become a top seller. 
For Vertical Unit and Quiksilver round lenses are emerging as a popular theme, and for Bollé squares and rectangles continue to be their bread and butter alongside the introduction of more cat eye shapes within their women's collection. 
Roxy are looking to classic frame silhouettes such as aviators and rounded profiles for a timeless and stylish appeal alongside edgier shapes such as cinematic squared, hexagonal and thin retro cat eyes. 
Frame Colours & Lens Tints
Continuing the theme set out in recent seasons, tortoiseshell features heavily across the board. Earthy tones are also proving popular, as is the inevitable continuation of black as the number one staple for most brands. 
As a point of difference, Zeal have added pops of colour such as bright oranges, blues and greens within their collection, SPY+ have put a futuristic spin on some of their iconic designs with the introduction of bright and vibrant translucent colour schemes as part of their Glowed Up Collection, and VonZipper, having seen considerable success with loud all-over prints, are introducing clever colour combinations such as their Acid Wash, Cam-OH! And Honeycomb. 
As a nod to 2021, the year of the summer Olympics, Oakley's Black and Gold Collection features a variety of models which feature PRIZM 24k polarised lenses and the Oakley logo on the temple in shimmering gold alongside subtle gold metallic accents. 
Grey base / smoke lenses continue to be the best-sellers for Dragon and VonZipper, with bronze and copper tones also featuring predominantly for VonZipper, SPY+ and Zeal. A number of brands noted an uplift in the interest in rose tints (VonZipper, Dragon, Zeal, Roxy), likely due to a growing female consumer within the industry.
Materials & Innovations 
When it comes to functionality, boardsports consumers are needed sunglasses that provide long-term protection, are lightweight in nature and provide uncompromised grip. Red Bull SPECT Eyewear have included their innovative WING Dual Temple System within a number of their models to provide secure grip. By moving a small slider on the temple, a second temple extends out and wraps around the ear to ensure that the sunglasses sit firmly on the face. 
For 2021, Cébé has created the S'Track 2.0 featuring their unique S'Tech™ technology. Engineered with a spatula on the inside of each temple curving to a v-shape, it creates two additional contact points resulting in a better balance of the weight of the sunglasses and ensures a perfect hold on the face.
Specially designed for the needs of women, Oakely's Leadline model features a timeless silhouette combined with optimised coverage, whilst the frame's functional design increases field of view and impact protection. Earsocks moulded to the temples help provide all day comfort and excellent retention. 
Sustainability 
The last year has really made people focus on what they purchase, and why they need items, and one of the biggest trends evolving is consumers becoming more conscious of the impacts of their purchases. "The consumer mindset is changing and retailers that do not adapt and move towards truly ethical brands and products will be left behind and lose their appeal with their increasingly conscious customer" explains Dewerstone's Sustainability Manager Stuart Watson. 
As a brand that is built on the environment and landscapes they love to play in, Dewerstone's Bantham collection features wooden and plant-based acetate frames with quality polarised lenses. Built for the beach and long days in the sun, the Bantham collection uses materials that are both sustainable and stylish. "Where there are choices to be made, we consider both people and planet, as well as profit" continues Watson. 
Zeal's biggest focus for 2021 is their new See Grass collection, a new frame material that combines 70% recycled plastics and 30% grass fibres in a closed-loop system to create their most sustainable sunglasses yet. This fibrous base is combined with recycled plastics to reuse waste material and keep it out of landfills.
Nearly two-thirds of the Dragon sunwear line is made from G850, a plant-based pellet that is sustainably sourced or Recycled PET, made from recycled water bottles. Constantly researching new ways to achieve quality products while mitigating their impact on the environment, 2021 sees Dragon expand further in the aforementioned Recycled PET (RPET) space, with two new shapes (the Finch and the Wilder). 
Proof Eyewear's Ontario is handcrafted & assembled from sustainably sourced wood, Sinner's CX collection is produced in an environmentally friendly way and contains no harmful BPA, whilst Sinner's main frame material used throughout the sun line is their Evolve eco-friendly material made from castor-oil-based resin to help in the cause to reduce fossil fuel consumption. In 2021, Sinner are also focusing on growing their CORE sunglass line which features frames made out of recycled plastic bottles (rPET). 
Taking their sustainable practices beyond the product itself, Cébé are launching new packaging made from kraft to aid the elimination of the plastic polybag in their chain.
Lens Technologies 
When it comes to manufacturing lenses, sub-par clarity simply won't cut it in 2021. 
Bollé's Volt + is a new revolutionary high contrast lens developed using artificial intelligence to push the boundaries of what's possible. The result is a lens with a level of colour enhancement which has never been reached before. More than 20 million possibilities have been evaluated by the algorithm, to find the formula that offers an incomparable experience. 
Otis are using mineral glass (sand, carbonate, sodium) to eliminate distortions and make their lenses scratch resistant, Dewerstone feature ZEISS LightPro Technology® in their top tier models for crystal clear, sharp vision, and Dirty Dog's Photo+ lens offers photo-chromic properties to ensure that the wearer has an optimal vision in whatever conditions they face.
Sinner's polarised SINTEC® lenses not only eliminate high energy of blue light and filter 100% UV light, this lens technology is a combination of colour highlight and colour contrast to provide high clarity, high contrast, enhanced details and are comfortable to your eyes. 
SPY +'s Happy Lens is the only colour and contrast enhancing lens on the market that harnesses the beneficial aspects of long-wave blue light while offering protection from damaging short-wave blue light.
Quiksilver's SLASH lens encompasses features such as anti-fog, HD lens for contrast, ventilation holes, hydro and oleo phobic treatments, and photochromic technology to adapt to differing light conditions to have the best functionality for snowboarding.
Dragon's overarching lens technology is Lumalens; a colour optimisation for specific lens tints and environments that helps to bring out clarity and depth perception, while reducing eye fatigue. Whilst Smith's ChromaPop technology also provides sharper colour perception and better optics through the use of dyes to selectively filter light in the confusion areas on the visible light spectrum.
Sunglasses Protection 
Although gogglesoc is well known in the winter sports industry for their flagship goggle covers, 2021 sees the brand introducing their latest product line sunnysoc – the protective pouch for sunglasses. A combination of function with fashion at a reasonable price point and with the environment in mind, they've created a smart and attractive alternative to the ordinary sunglasses case. It's lightweight and protects your sunnies in style, allowing you to stuff, chuck, drop and experience worry free. Taking the fabric technology applied to gogglesoc and extending it to this line, sunnysocs are made with 94% rPET (recycled plastic bottles) and 6% spandex (for optimum stretch). Each sunnysoc is packaged with an informative insert made from recycled (and recyclable) paper, alongside a handy carabiner, poppy clasp and built-in lens cleaning cloth.