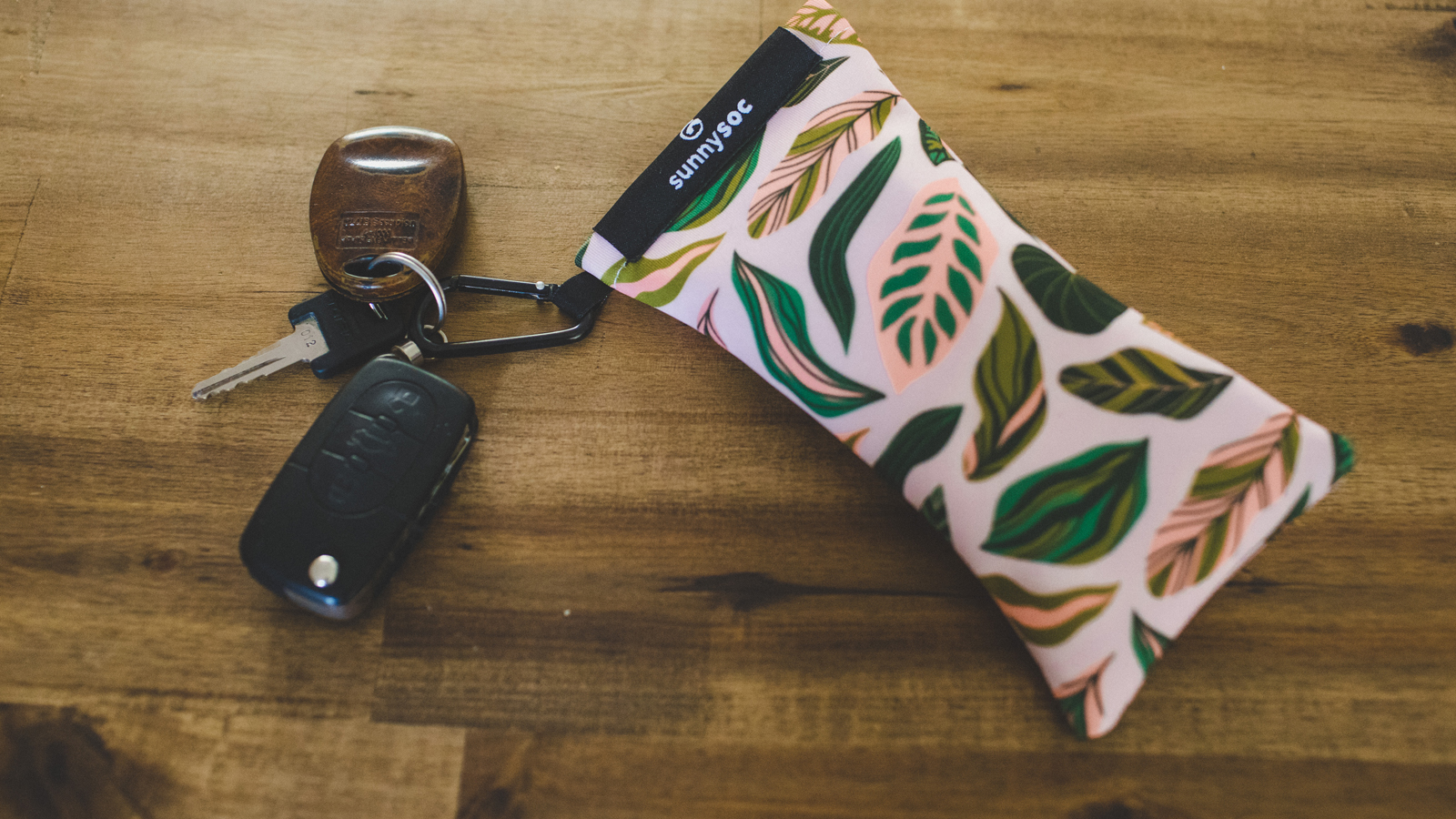 GOGGLESOC 2021 Sunglasses Preview
Retail Buyers Guide: Sunglasses 2021 Retail Buyer's Guide
Brand: Gogglesoc
Interviewee: N/A
Please take us through your top brand stories for SS21 and SS22?
Although gogglesoc is well known in the winter sports industry for our flagship goggle covers, we have some exciting news dropping for SS21: the introduction of our latest product line, sunnysoc – the protective pouch for sunglasses.
We've taken all the key features that made gogglesocs such a hit and we've applied them to sunnysoc: A combination of function with fashion at a reasonable price point and with the environment in mind.
From a design perspective, we've reconsidered the entire catalog and hit this latest line with a more summery flair. We're pleased to share that the product is compatible with our existing retail displays and for less than the cost of a premium pair of sunglasses, any retailer can stock this item in their store and have a simple upsell on top of any eyewear purchase.
Although we have SS21 stock available for At-Once order, we're even more excited about SS22 which includes an exclusive collaboration with pro-skier come artist and Mammoth California native, Chris Benchetler (an extension of our gogglesoc collection) among other new design options.
We've taken what once was a basic and turned it into anything but.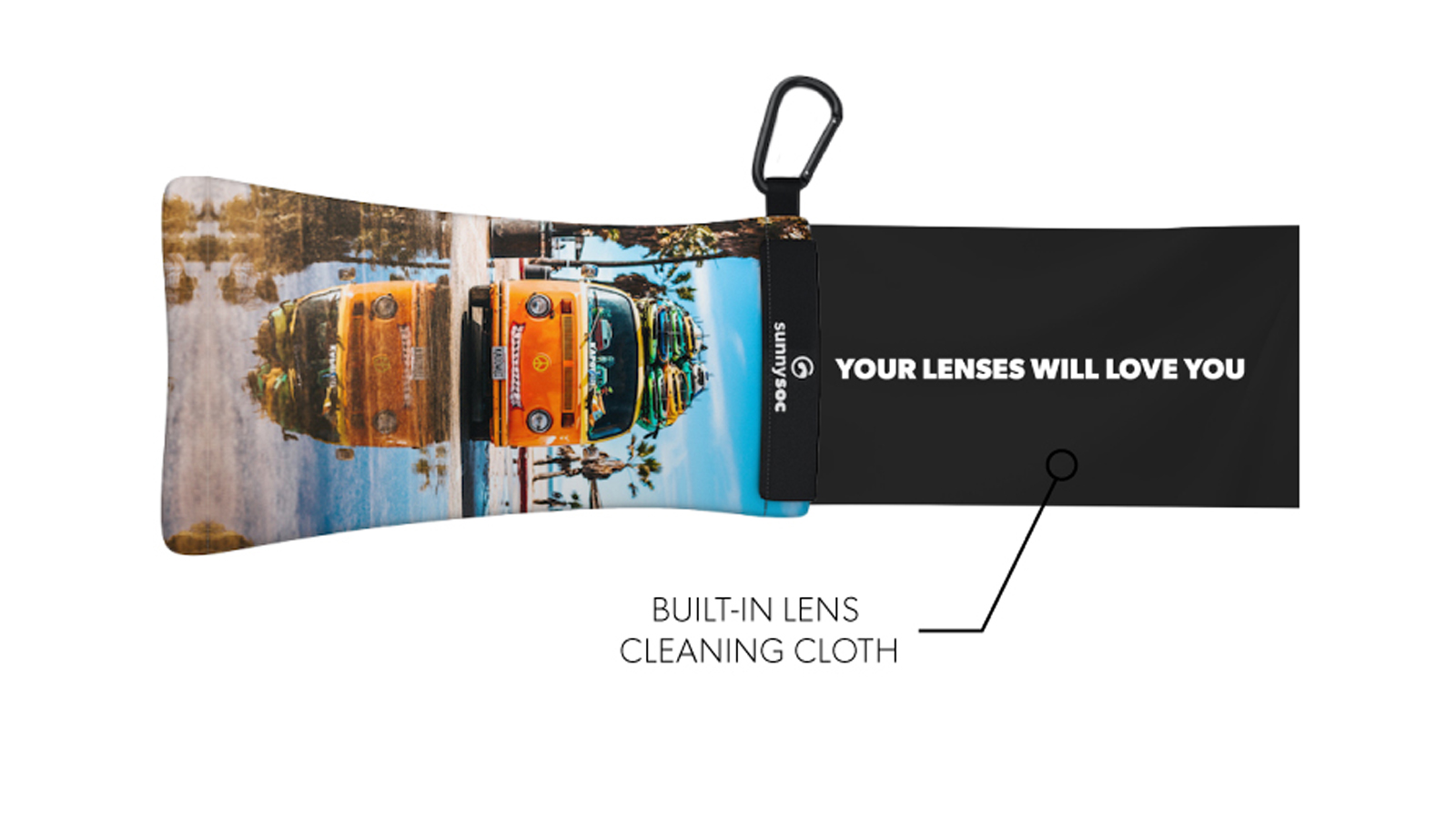 Can you tell us a bit more about the product features?
Sure – with the sunnysoc, we were keen to create a smart and attractive alternative to the ordinary sunglasses case. It's lightweight and protects your sunnies in style, allowing you to stuff, chuck, drop and experience worry free.
We've taken the fabric technology applied to gogglesoc and extended it to this line. Sunnysocs are made with 94% rPET (recycled plastic bottles) and 6% spandex (for optimum stretch). Each sunnysoc is packaged with an informative insert made from recycled (and recyclable) paper.
Sunnysocs come equipped with a handy carabiner, an addictive and poppy clasp as well as a built-in lens cleaning cloth.
Sunnysocs are a one size fits most product, aimed at mainstream casual sunglasses. Watch this space for an XL model in the future (to fit those larger sports frames).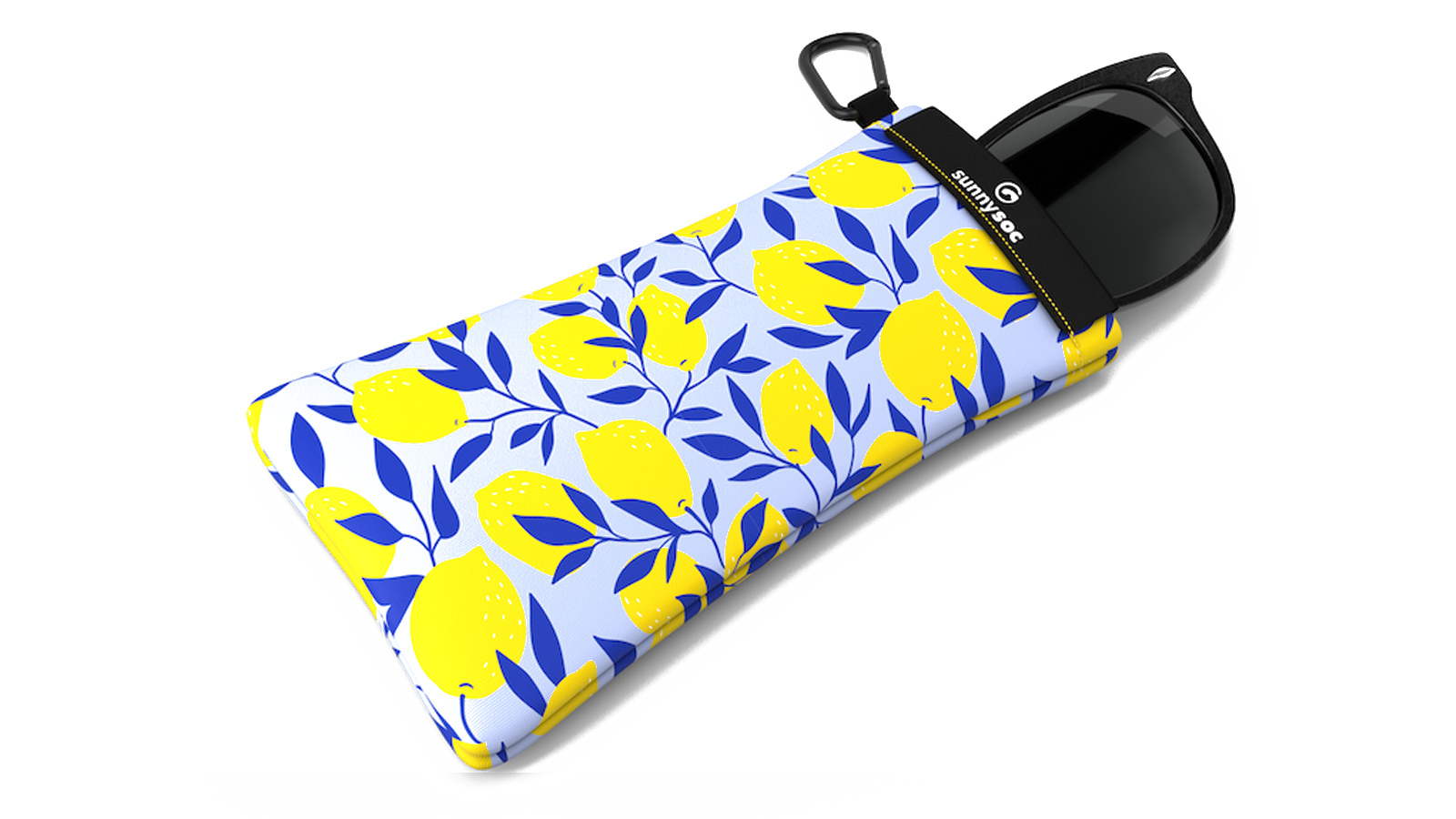 How are you tackling the absence of in-person trade shows, but still connecting with your retail partners this summer?
Great question. gogglesoc is primarily a brick and mortar brand. Our products sell well when placed on the counter and added to a larger purchase as an up-sell. Simply put, our products lend themselves to the retail environment (which makes up >80% of our annual sales revenue).
With global restrictions on travel and in-person meetings, the team was forced to come up with an innovative and creative way to produce a compelling and engaging brand experience, just without the ability to actually deliver it in person. The solution: A tailor-made, all-encompassing interactive video.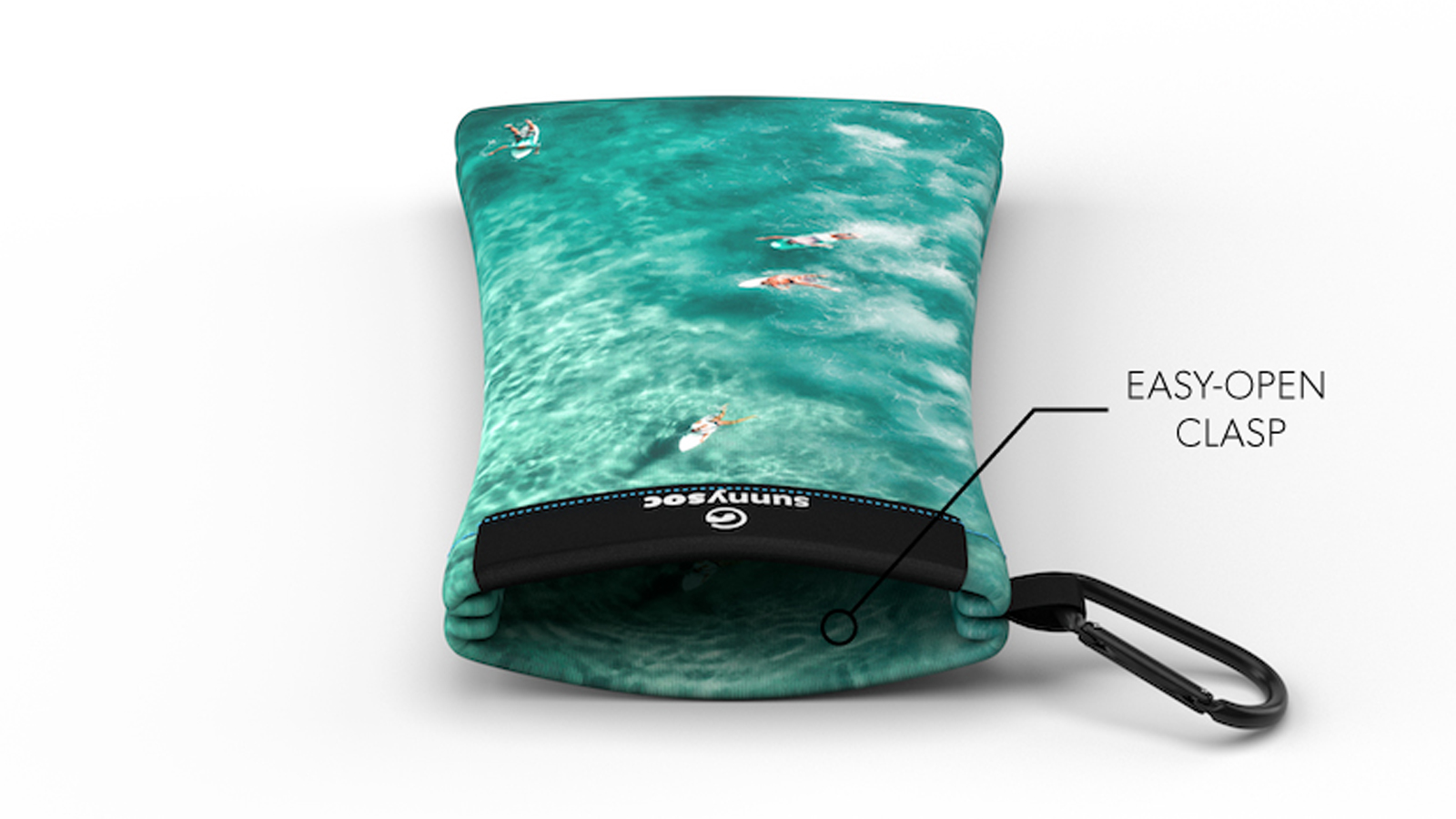 The only aspects missing is an option to kick back and socialize over a beer once business has been concluded. Check out the gogglesoc digital trade show HERE
Why should retailers stock your brand?
Easy! Our retail partners see fantastic product sell-through from a display that takes up less than a square foot of space on your counter. Adding gogglesoc products to your store doesn't take real estate away from your other brands, it only adds to your store's offering and serves to enhance your customers buying experience.
Our products are created with simple, functional design at an approachable price point that keeps the planet in mind. This message resonates with our customers who love the blend of function and fashion that our products are known for. Get started today by contacting your local sales representative or distributor.