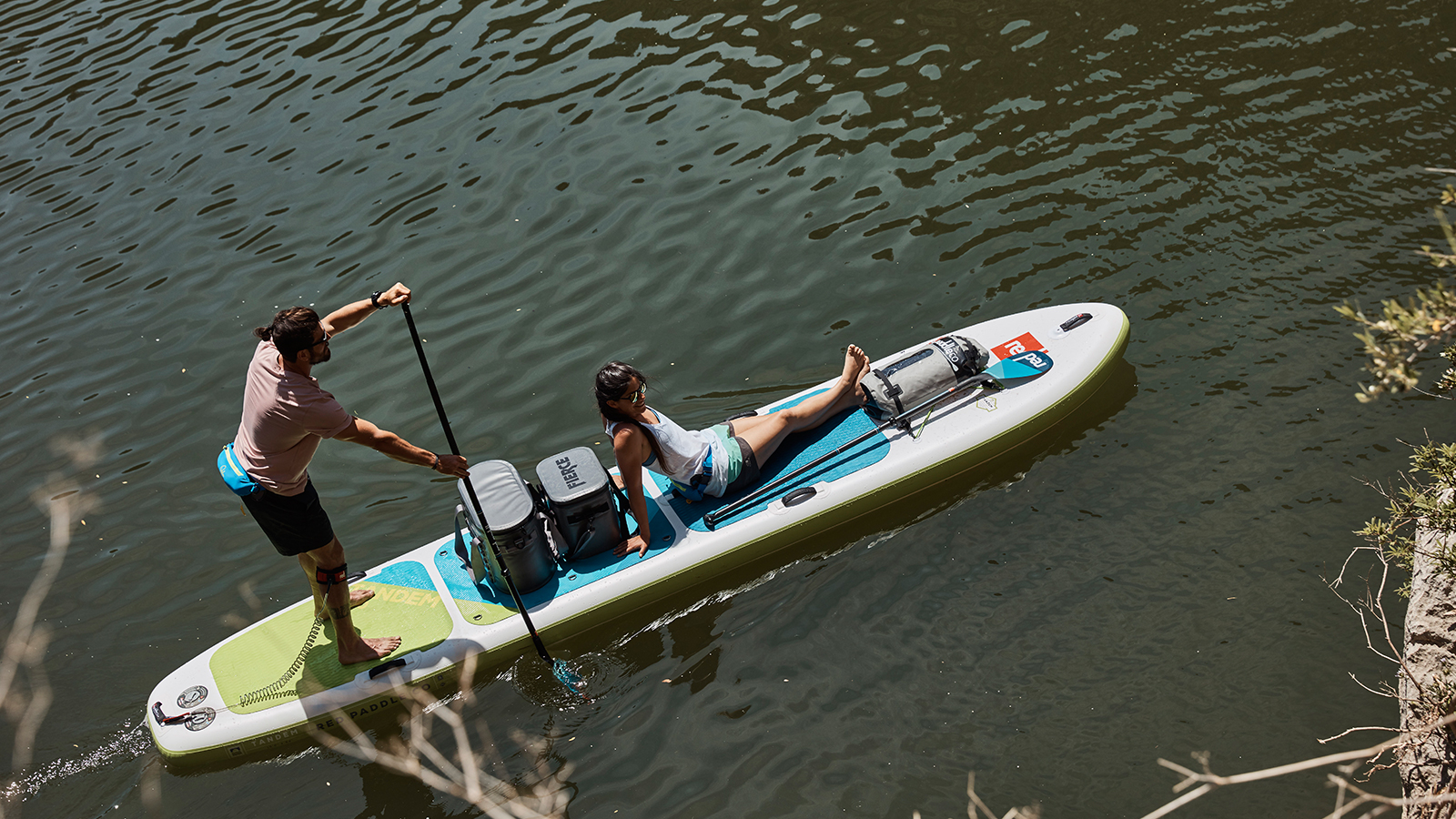 Red Paddle Co 2018 SUP Preview
Retail Buyers Guide: SUP 2018
Brand: Red Paddle Co
Interviewee:  John Hibbard – Founder
OVERALL TREND
Is the market expanding at the same pace than the previous years? (two-figure growth?) Do you expect sales to hit the glass ceiling sooner or later? Which areas/countries register the strongest growths?
Yes, we are still seeing the same levels of growth we have done over the past few years. It's good. There is no sign of any slow down. We have only really just starting tapping into the potential for the sport. There is so much opportunity still out there.
INFLATABLE TRENDS
Is the inflatable segment still dominated by all-around leisure boards or do you see a more performance oriented evolution (whether it is wave riding, race, river…)? Please tell us about your new technologies or product breakthroughs for 2018?
All-round and touring are our strongest segments. This has always been the case. We are all about delivering performance to everyone. The concept of a performance product is often misunderstood I think. Every sector needs products that perform. We obsess just as much over our all-round boards as we do over our Elite race boards. Performance covers all areas for us. Making a reliable and safe product is what we are all about. The experience we want all our customers to have is that of a best in class product that can be depended upon. You get that by having a laser-guided focus on all of the details. This is what 10 years in the sport has given us. We used our early years to learn from everything that we did and improve everything. We have a warranty rate now of below 0.02%.
We are constantly developing. Just over a year ago we opened our International development centre. We are working on products and technologies that will come to the market in 2 years time.
For 2018 we are all about maximizing the material advantage. This means making products like our Tandem Voyager that you just couldn't make without our MSL material. Safety and reliability have been a key driver for us this year. With so much low-quality product on the market, we aim to stand above this is all with the best in class product. We have worked so hard on this.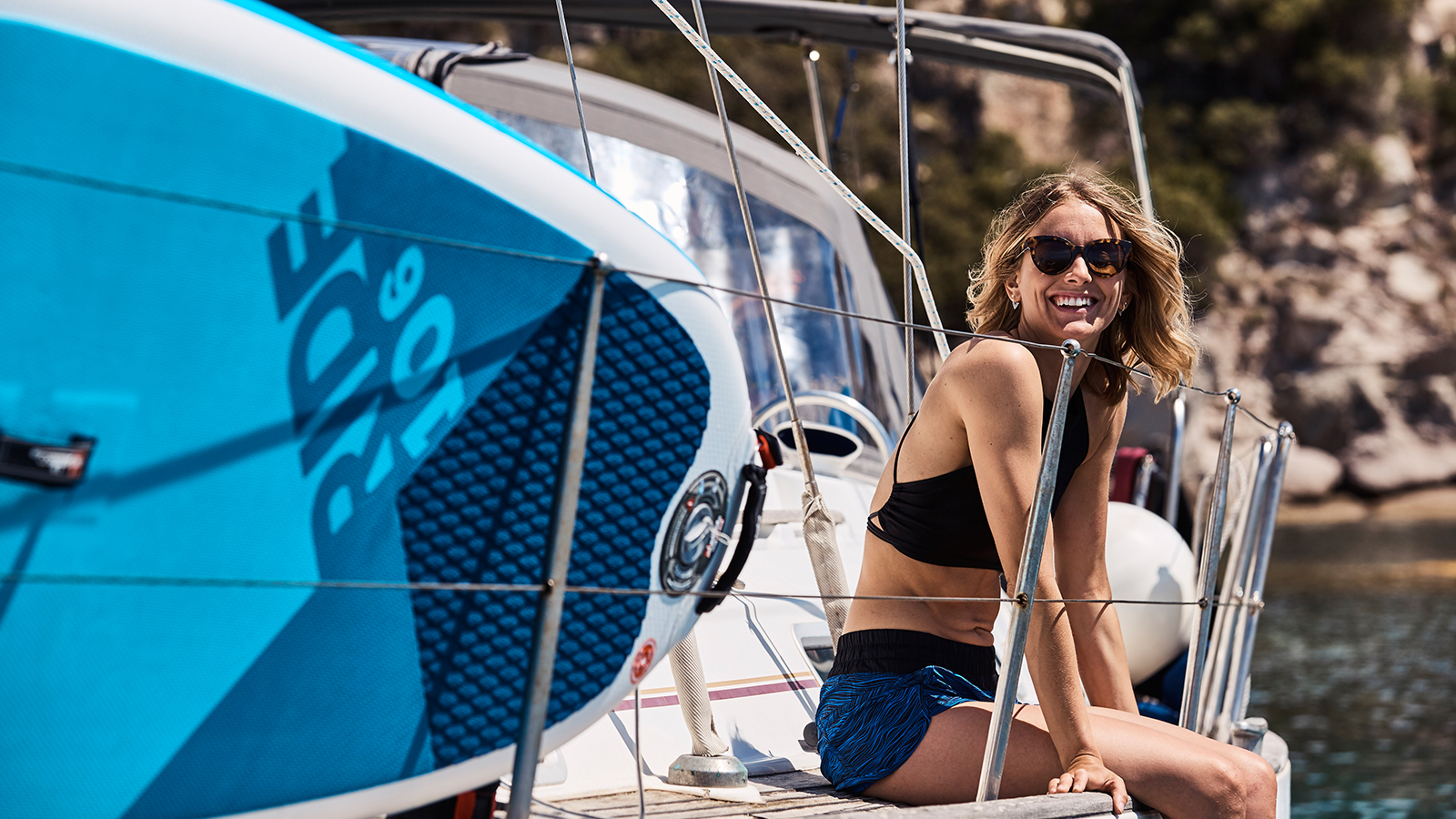 RETAILERS' HELP
How do make sure the boards displayed in the catalogues are available in shops? (this being an issue as some brands' ranges are incredibly luxuriant as far as models are concerned, only a handful are actually available) What do you offer to shop owners so they can still have an edge on the sales pitch (compared to the online info)?
We have a concise range that is based on data we have collected over the past 10 years. This means you should always be able to purchase what you see in our brochure or website in any of our 1500+ retailers around the world.
PRICE POINT
How have prices evolved for the hardboard/inflatable categories and what are the main price hot spots?
Our prices remain the same for 2018
KEY PRODUCTS
Take us through your two key products for 2018.
The 11'3" Sport is a big seller for us. It combines the ease and range of use of our Ride models and adds in some of the feel of our dedicated Voyager Touring boards. It's faster to inflate than the larger Voyager boards but still has great flat water glide.
Our 15' Voyager Tandem is a really exciting product. It has plenty of space and volume to accommodate 2 people, their gear and the odd Child or dog (or both). It takes paddle boarding into a new space. It is allowing this once individual pursuit to become inclusive and a team effort. We love it.