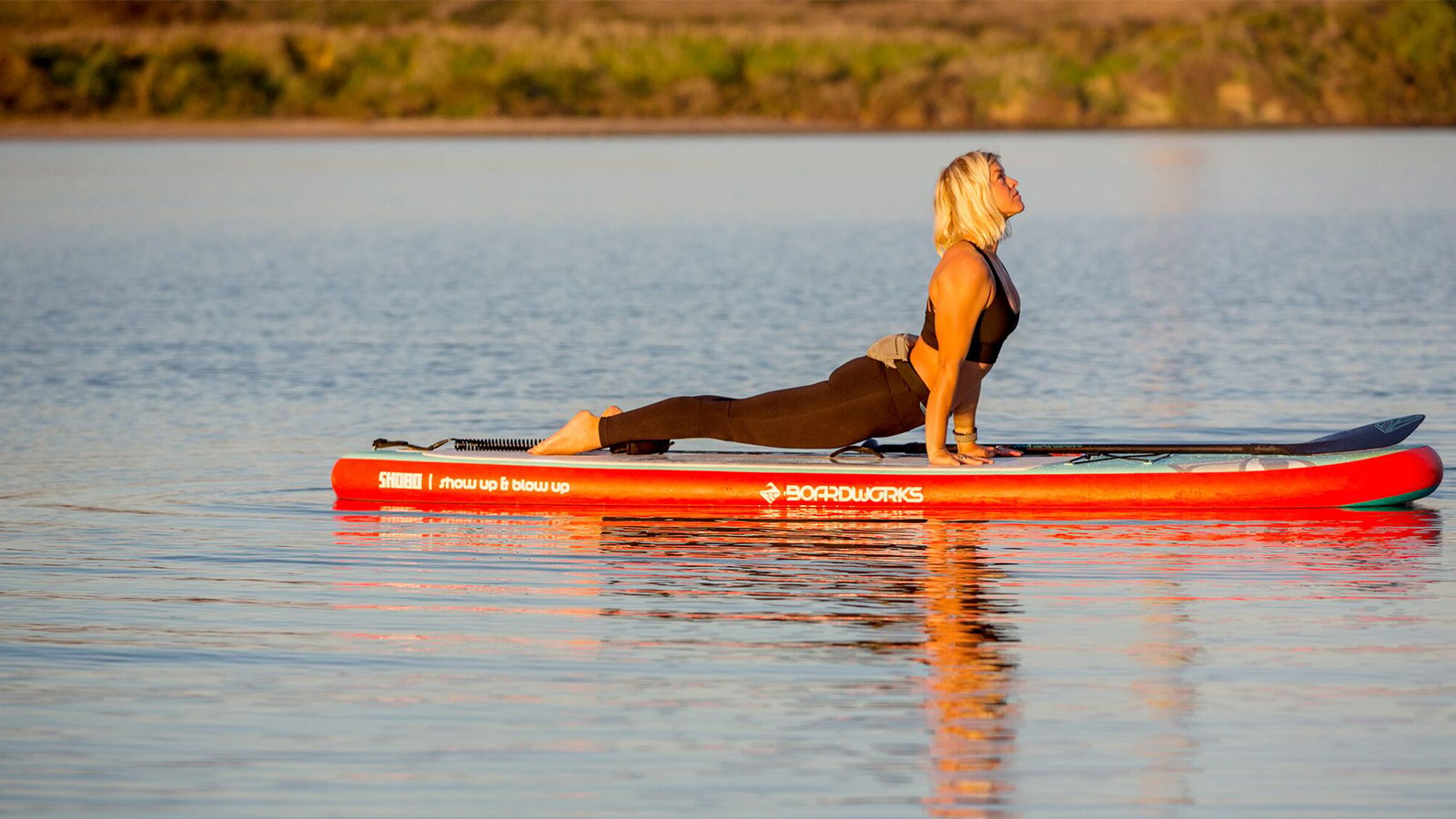 BoardWorks 2018 SUP Preview
Retail Buyers Guide: SUP 2018
Brand: Boardworks Surf
Interviewee: Andrew Mencinsky Brand Manager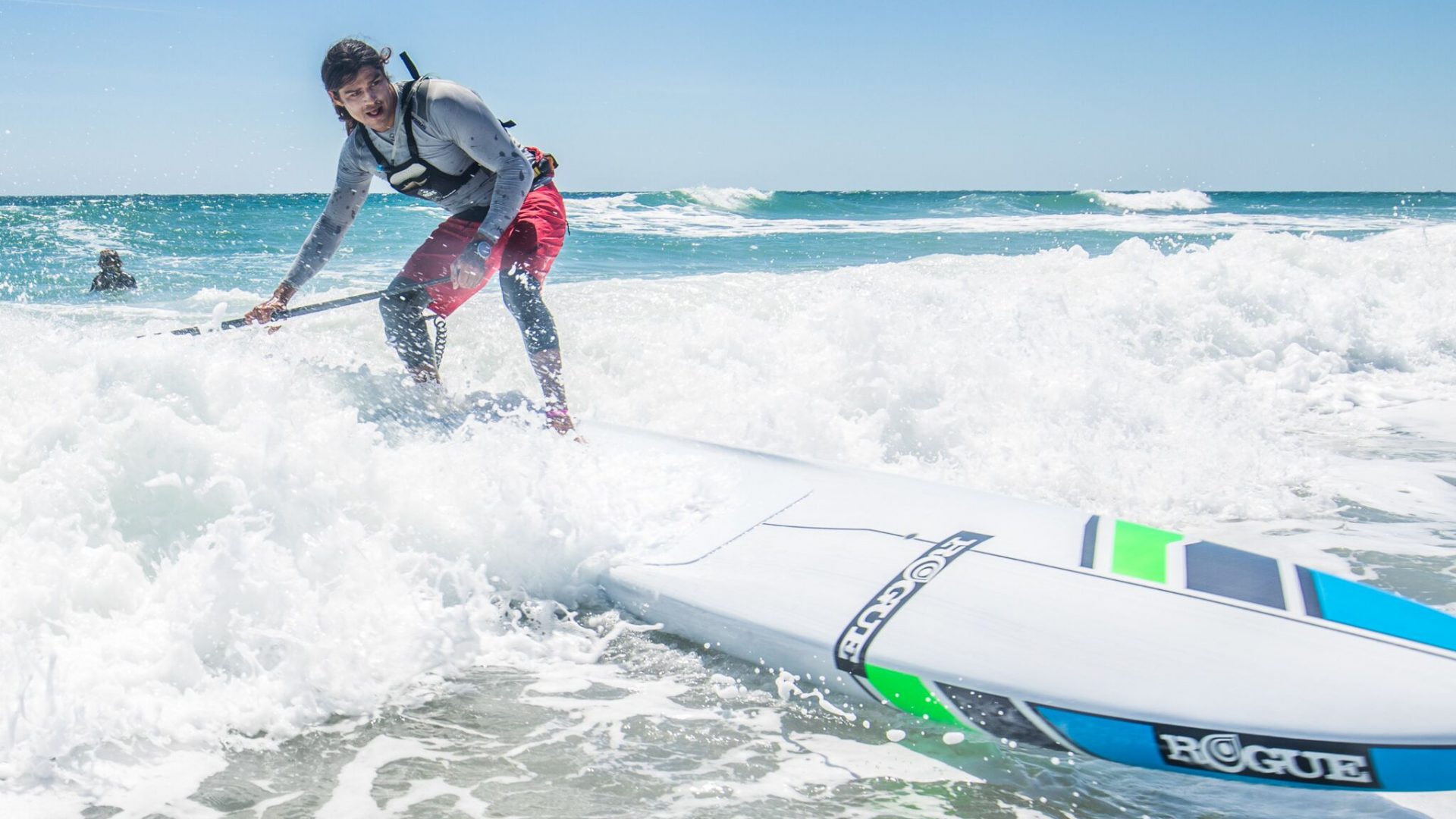 OVERALL TREND
Is the market expanding at the same pace than the previous years? (two-figure growth?) Yes, we believe the recreational market continues to grow. Do you expect sales to hit the glass ceiling sooner or later?
Our view is different segments of the market will go through peaks and valleys.
Which areas/countries register the strongest growths?
The US, Canada and Europe continue to be the leading areas of growth.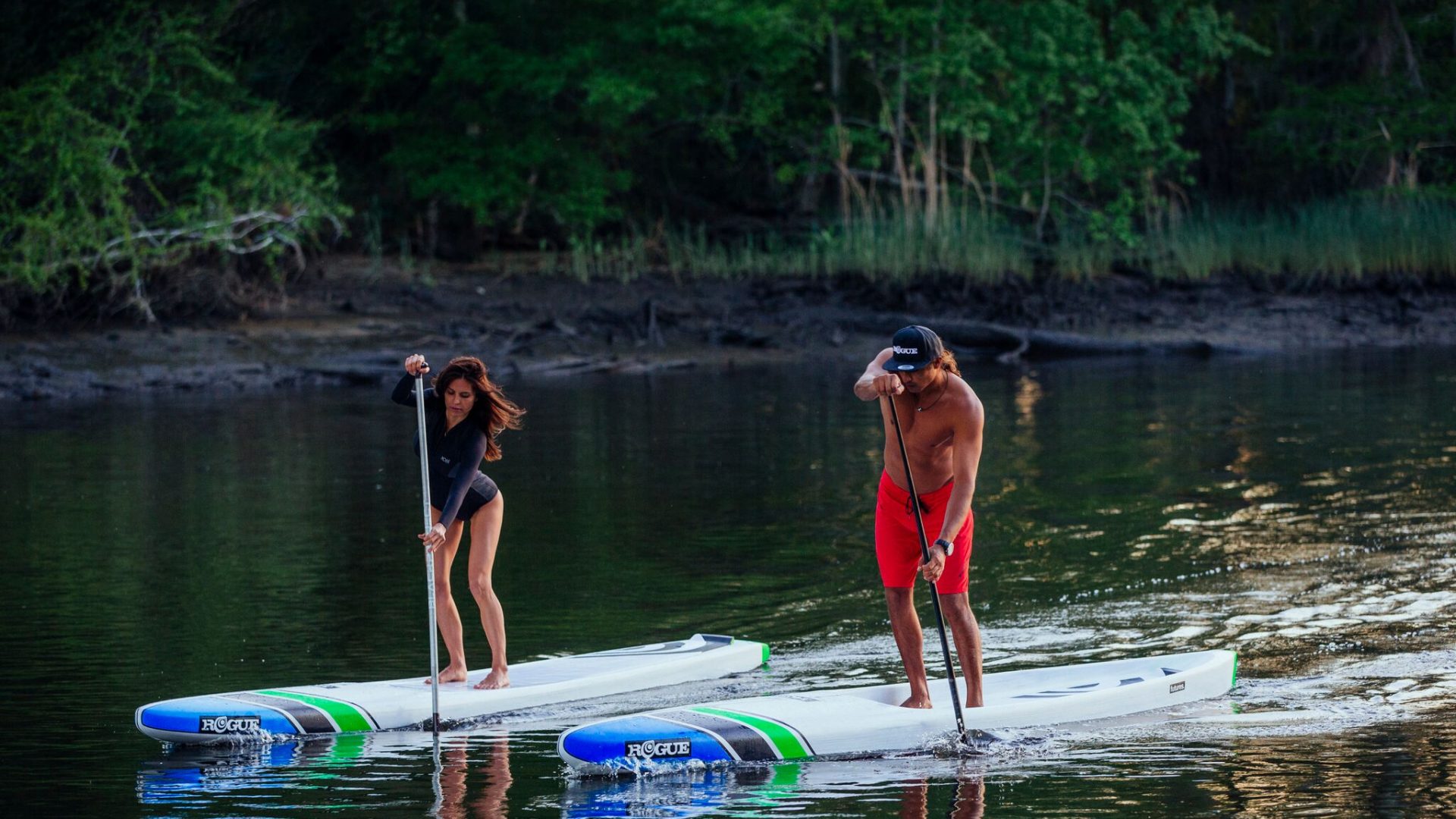 HARDBOARD TRENDS
Are hardboards catching up inflatables? (what's the hardboards/inflatables sales ratio?)
Hardboards have and continue to be the strongest category.
Can you briefly sum up the distinct trends for SUP surfing, race, touring, leisure/beginners? Please tell us about your new technologies or product breakthroughs for 2018?
SUP Surfing- Continues to be a niche segment of the market.
Race- We expect to see a resurgence in race interest in the next few seasons.
Touring- Continue to be a niche segment of the marketplace.
Leisure- Continues to be the strongest area of growth
Technologies and shapes keep evolving. Brands who are first to market with innovations have a competitive advantage, however only for a short cycle since there is no shortage of overseas producers and un-imaginative companies ready to copy every creative idea.
INFLATABLE TRENDS
Is the inflatable segment still dominated by all-around leisure boards or do you see a more performance-oriented evolution (whether it is wave riding, race, river…)? Please tell us about your new technologies or product breakthroughs for 2018?
The leisure market dominates the inflatable category, but performance is growing each season.
The river is a niche market and inflatables are the most logical board for this segment of SUP. We don't see a big trend in inflatable wave boards.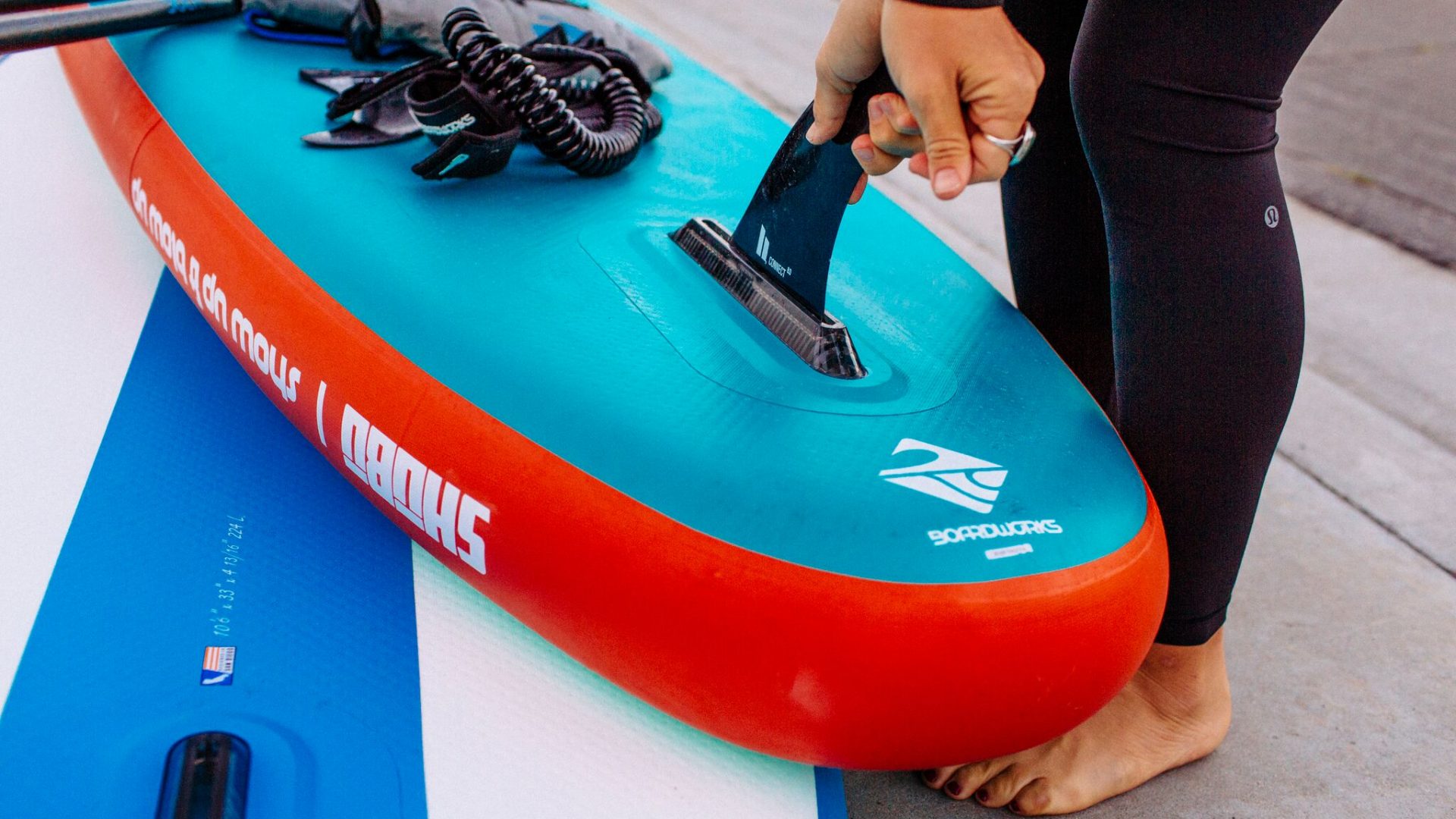 RETAILERS' HELP
How do make sure the boards displayed in the catalogues are available in shops? (this being an issue as some brands' ranges are incredibly luxuriant as far as models are concerned, only a handful are actually available)
For 2018 Boardworks has reinvented every board in the line. New shapes, graphics and branding are making this our most exciting season in 5-6 years. Behind the scenes, we have rolled out innovative programs and industry-leading initiatives to directly drive business for our dealers.
What do you offer to shop owners, so they can still have an edge on the sales pitch (compared to the online info)?
We recognize brick and mortar dealers continue to be challenged and we have created new innovative programs and marketing strategies only our dealers have visibility on.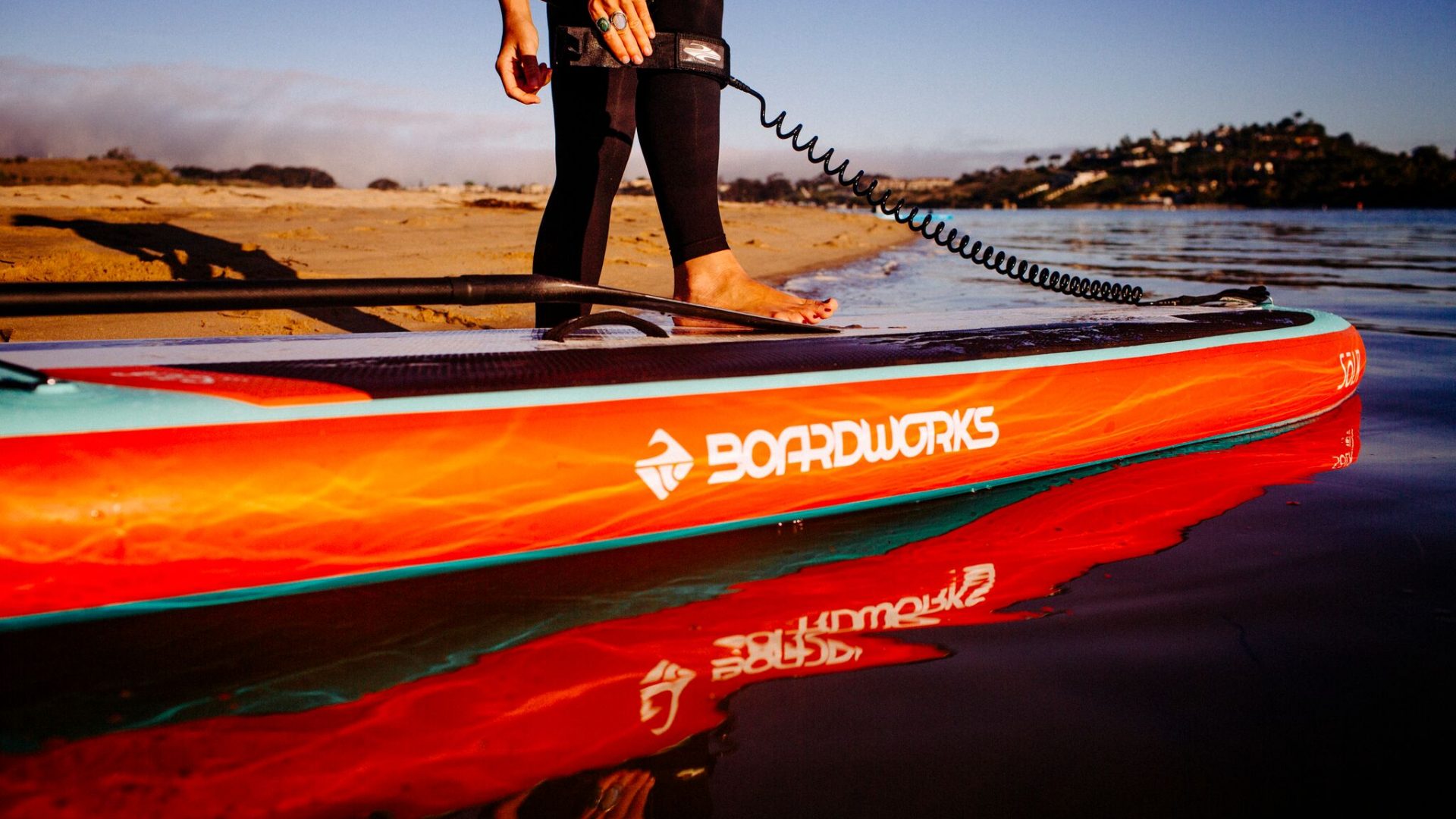 PRICE POINT
How have prices evolved for the hardboard/inflatable categories and what are the main price hot spots?
Prices have hit a floor and purchasers are starting to look for quality at a fair price. Boards under $1,000 are the hottest sellers.
KEY PRODUCTS
Take us through your two key products for 2018.
Our two hottest products are our brand new SOLR in hard and inflatable technologies. Our SOLR in our exclusive X-Shot construction comes with a carbon paddle and retails for $849US This is a great board the transcends several levels of rider from beginner, leisure and surf.
SHUBU Riptide is our opening price point inflatable and comes with a three-piece adjustable paddle, carry bag and pump and retails for $599US. The response to a quality product from a respected brand at this price is exciting for our retail partners.