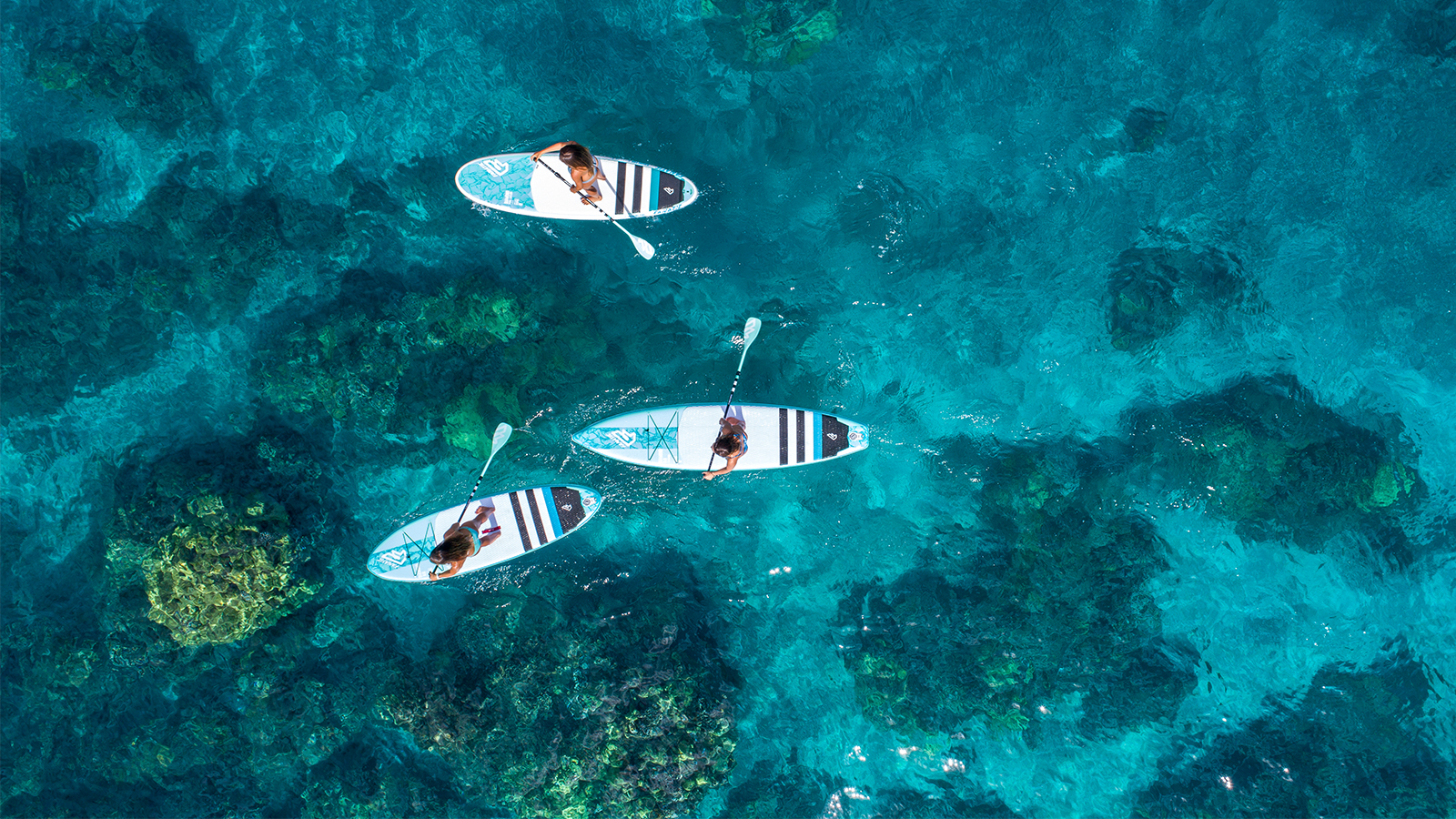 Fanatic 2018 SUP Preview
Retail Buyers Guide: SUP 2018
Brand: Fanatic
Interviewee:  Craig Gertenbach – Brand Manager & Karin Gertenbach – Head of Marketing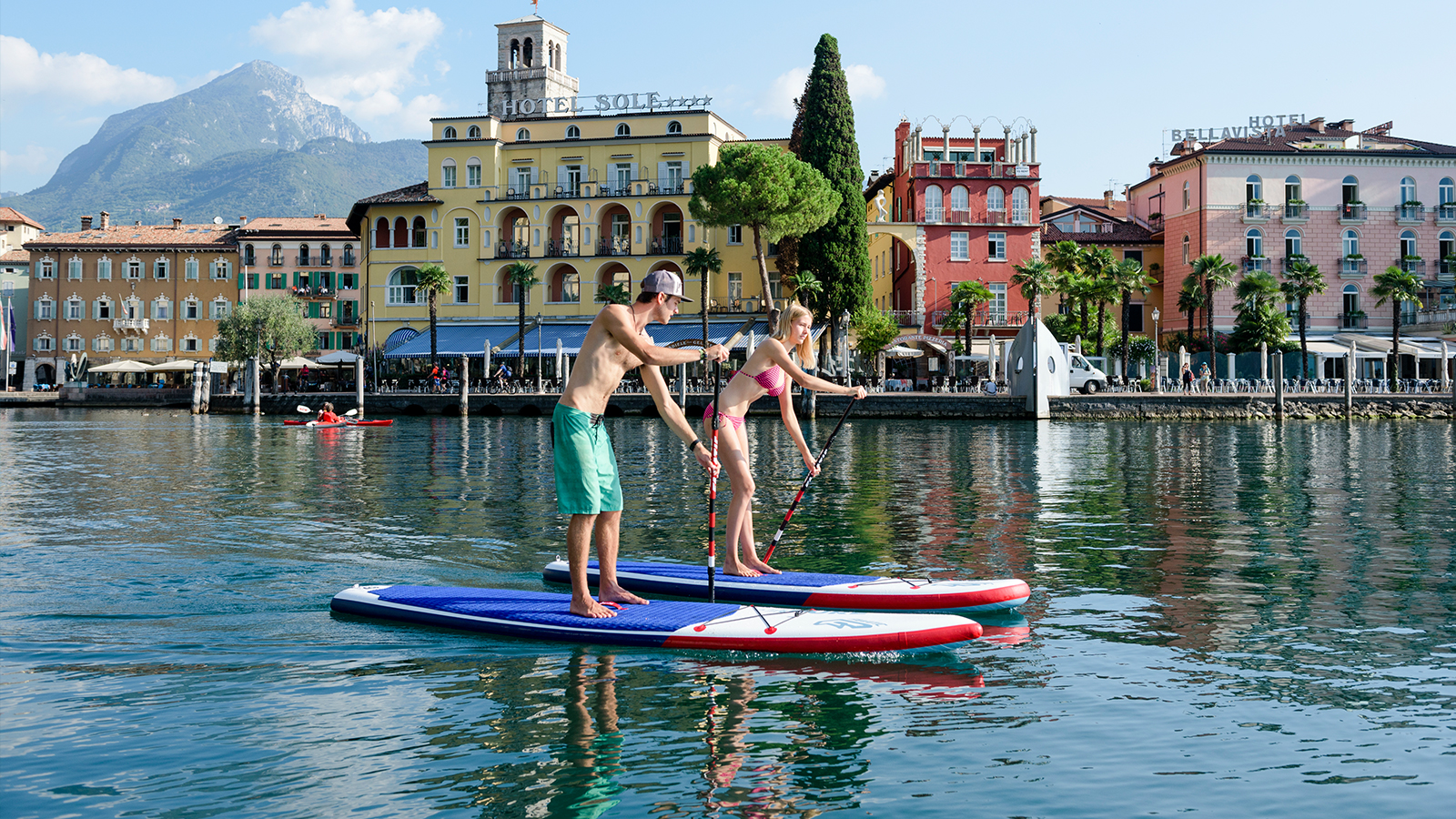 OVERALL TREND
Is the market expanding at the same pace than the previous years? (two-figure growth?)
Overall the market is still growing in Europe, but the pace has slowed down somewhat, I would say single figure growth in most markets on average.
Do you expect sales to hit the glass ceiling sooner or later?
Some markets have already reached or passed that stage (USA/Australia), others are still in the growth phases.
Which areas/countries register the strongest growths?
In general, the European market is still fairly healthy as a whole.
HARDBOARD TRENDS
Are hardboards catching up inflatables? (what's the hardboards/inflatables sales ratio?)
Very country specific, but at the moment in Europe Inflatables generally sell in far higher numbers than Hardboards.
Can you briefly sum up the distinct trends for: SUP surfing, race, touring, leisure/beginners.
We have refined and perfected our range overall in technologies, quality and price levels for 2018, keeping a compact yet complete line to make life easier for both dealers and consumers.
Please tell us about your new technologies or product breakthroughs for 2018?
New for 2018 is our Stubby Foil Edition and Foil S1 as well as our new redesigned Ray Touring and Diamond Touring for girls which offer the ultimate touring experience! And of course, our Flatwater Strike 14'0" x 21.5" coming in May – the fastest Strike yet with a deep recess for the low point of gravity and maximum stability.
INFLATABLE TRENDS
Is the inflatable segment still dominated by all-around leisure boards or do you see a more performance oriented evolution (whether it is wave riding, race, river…)?
There are niches developing in the inflatable market with river boards for example, or one design racing on inflatables to lower costs etc. The performance expectation of users is certainly higher each year.
Please tell us about your new technologies or product breakthroughs for 2018?
New Pure & Pure Touring light and budget-friendly inflatable SUPs for, also available as WindSUPs and kids models. On top of our Fly Air Fit SUP Yoga Board, we also offer a new Air Mat for smaller pools and indoor practice.
RETAILERS' HELP
How do make sure the boards displayed in the catalogues are available in shops? (this being an issue as some brands' ranges are incredibly luxuriant as far as models are concerned, only a handful are actually available)
Having a globally active distribution system is key plus for Europe a central warehouse with enough stock to supply demand in the peak summer months. Having built up the trust of our Dealers over years based on reliability and consistency, means Dealers are comfortable to place pre-orders and stock Fanatic products in larger numbers.
What do you offer to shop owners so they can still have an edge on the sales pitch (compared to the online info)?
Regular visits by our sales and tech reps, annual Dealer Meetings to present the new products, we have a host of activities to keep them informed.
PRICE POINT
How have prices evolved for the hardboard/inflatable categories and what are the main price hot spots?
This varies greatly from market to market. The inflatable market is obviously quite price driven in some markets, but in other markets we see customers focused on quality, not price, so the higher end premium models do very well.
KEY PRODUCTS
Take us through your two key products for 2018.
Totally redesigned for 2018, the Ray Touring delivers the ultimate touring experience. With outstanding stroke efficiency, racing style waterline and exceptional stability it truly is a great all-round cruiser.
Our ladies Diamond SUP doesn't only light up the line-up with timeless style and grace, it also shines with endless all-round abilities and performance.