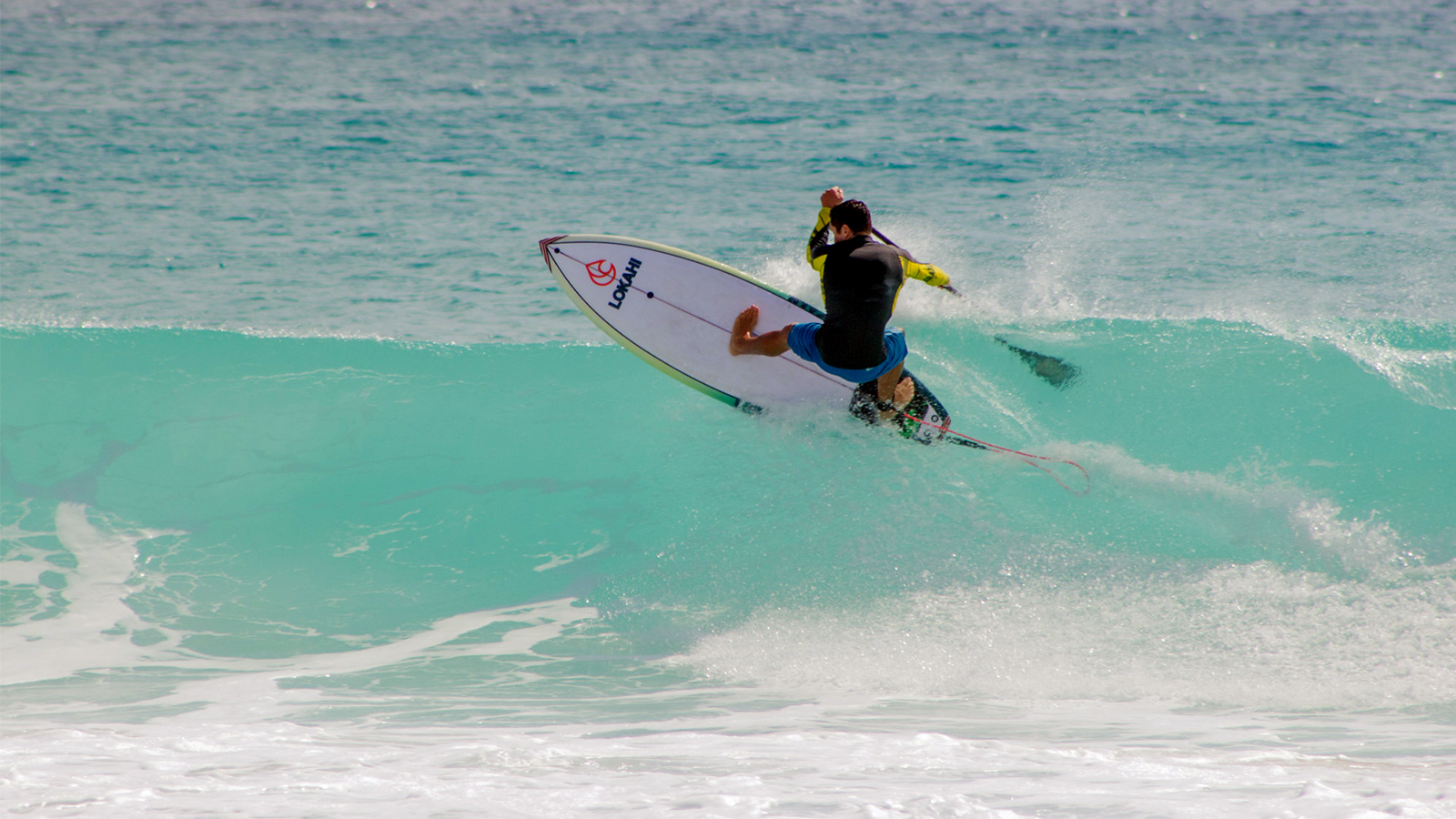 Lokahi 2018 SUP Preview
Retail Buyers Guide: SUP 2018
Brand: LOKAHI
Interviewee:  Sylvain Aurenche – Brand and sales manager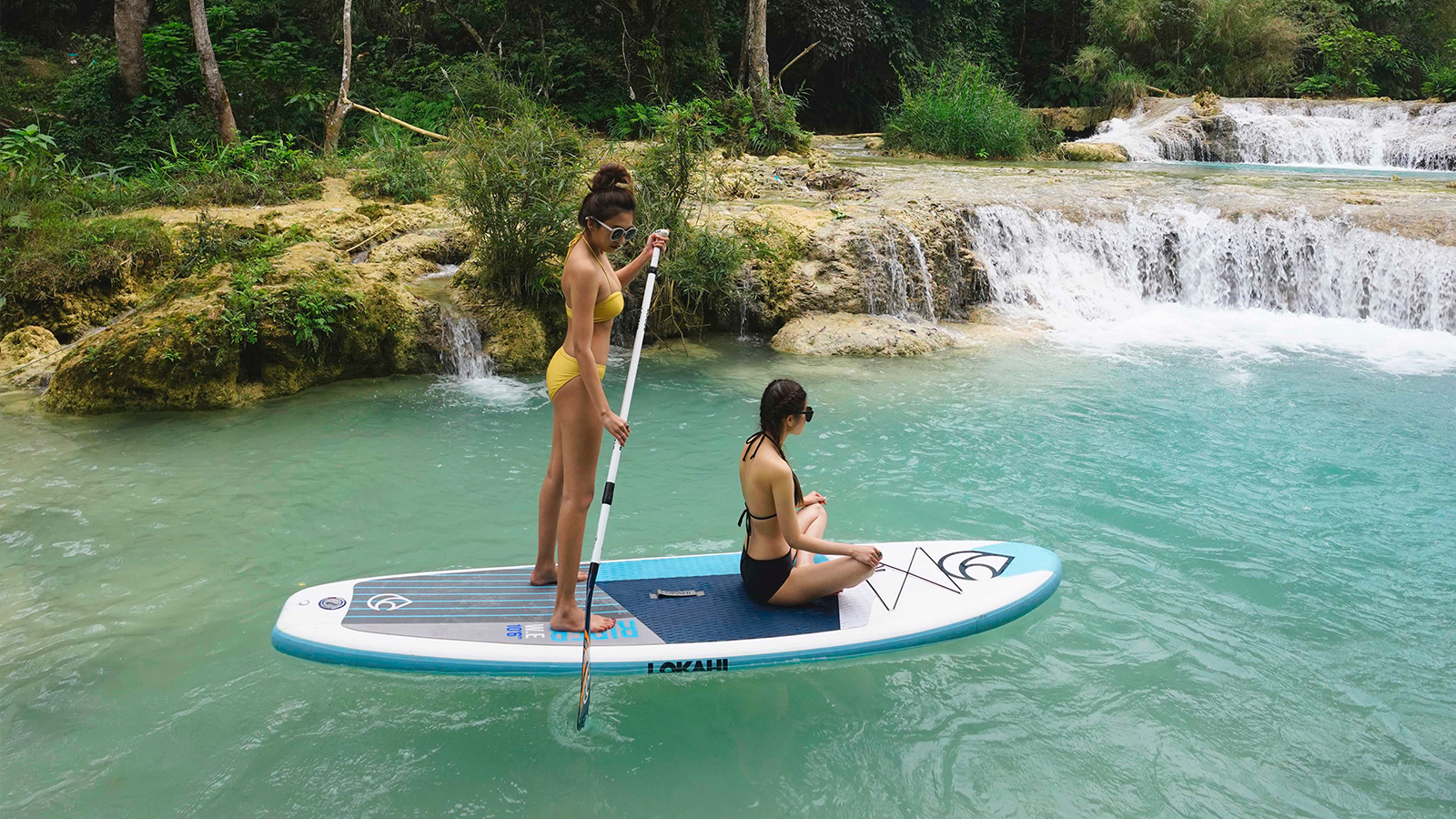 OVERALL TREND
Is the market expanding at the same pace as the previous years? (two-figure growth?) Do you expect sales to hit the glass ceiling sooner or later? Which areas/countries register the strongest growths?
Yes, the market keeps expanding. SUP is not anymore only a sport, it has become an activity for all like it happened with kayak years ago.
Earlier this year we did know where it will go with the HUGE offer of cheap boards and cheap paddles, but professionals (dealers) made it clear that you step in a surf shop to buy proper equipment. Also, you now find SUP equipment in hotels which offer a great exposure to our sport, so we had to adapt shapes for kids, women, more specific designs.
For LOKAHI the European market has been our focus the past years but we now have requests from Asia
HARDBOARD TRENDS
Are hardboards catching up on inflatables? (what's the hardboards/inflatables sales ratio?) Can you briefly sum up the distinct trends for: SUP surfing, race, touring, leisure/beginners. Please tell us about your new technologies or product breakthroughs for 2018?
The inflatable market is clearly the growing one, for a question of price and of course space, but this means more people on the water, more people who get hooked on the activity. The learning curve is that quick on a SUP board, people are now looking for a second board, they are ready for more sensations, I'm not talking about wave riding or racing but about a sensation that only a hard board can give (the simple vibration which only a hard board can give, creativity and spend).
We sell 80% inflatable's for 20% hard boards. We still discover new ways to make inflatables (materials and conception), when it comes to hard boards we have strong shapes which we developed the past couples of years, boards live, someone who paddles often needs to replace their favourite board.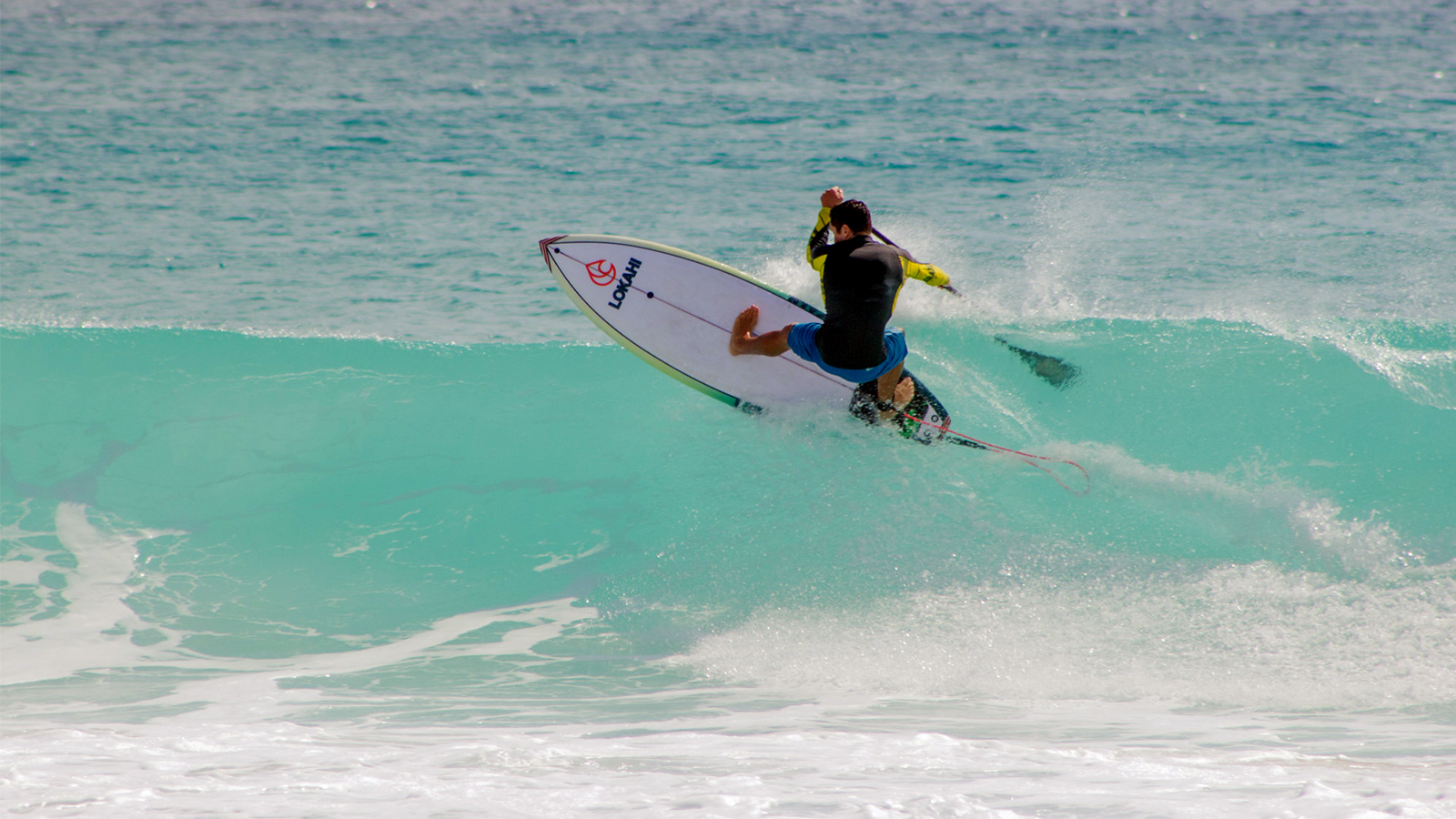 INFLATABLE TRENDS
Is the inflatable segment still dominated by all-around leisure boards or do you see a more performance oriented evolution (whether it is wave riding, race, river…)? Please tell us about your new technologies or product breakthroughs for 2018?
The inflatable market is focused on leisure, of course, we have demands for some training (race) boards, wave and river boards but yes it is mostly all-around.
When it comes to the construction a lot has been done, drop stitches are excellent qualities. This year we improved a lot all around the drop stitches, example the glue, way to pile PVC layers (specifically on the rails) and the rocker control. Of course, a lot has been done as well when it comes to graphic designs with new print technologies on the boards as well as the EVA (deck pad).
RETAILERS' HELP
How do make sure the boards displayed in the catalogues are available in shops? (this being an issue as some brands' ranges are incredibly luxuriant as far as models are concerned, only a handful are actually available) What do you offer to shop owners so they can still have an edge on the sales pitch (compared to the online info)?
You are right it can be difficult to deal with stock. First of all we work with selected dealers, it can't be only a relation I sell you buy, this doesn't work long term, our dealers are partners this is the only way to see it, we need them to get their feedback on the market in terms of tendencies and yes we need them to stock a little otherwise we don't know what we should have in back up stock.
Of course we are here to make business but we don't sell focus on a one shot deal, I ask our sales agents to listen to the dealers, what sold well last season, what didn't, each country is different, each town has a different market, it is important to deliver the right products to fit the market, then dealer call and ask for more stock. We always work like that with LOKAHI and created I hope good relations with our distributors and dealers
PRICE POINT
How have prices evolved for the hardboard/inflatable categories and what are the main price hot spots?
2 years ago the hardboard market dropped, it was hard and we learn, hard boards are parts of LOKAHI's DNA so we had to accept and reduce our margin, it isn't much now but it helped us keeping this activity alive and our passion for shapes and composites.
A great SUPsurf 8'4 cost 990euros public, when a longSUPsurf cost 1090euros.
An all-around 10'6 cost 990euros.
A race leisure board cost 1690euros public.
When it comes to inflatable boards it goes from 500 to 1000euros public. Our best sellers such as the WE Riders go for 700euros.
But LOKAHI is also the paddles, they take a big part of our business since 5 years ago we decided to invest a lot of effort. Our best seller goes for 200euros for a 50% carbon paddle.
KEY PRODUCTS
Take us through your two key products for 2018.
When it comes to inflatable boards it is the WE Rider 10'6, available in 3 different colours. For the hard boards, we have amazing results with the Custom Pro range which is incredible.