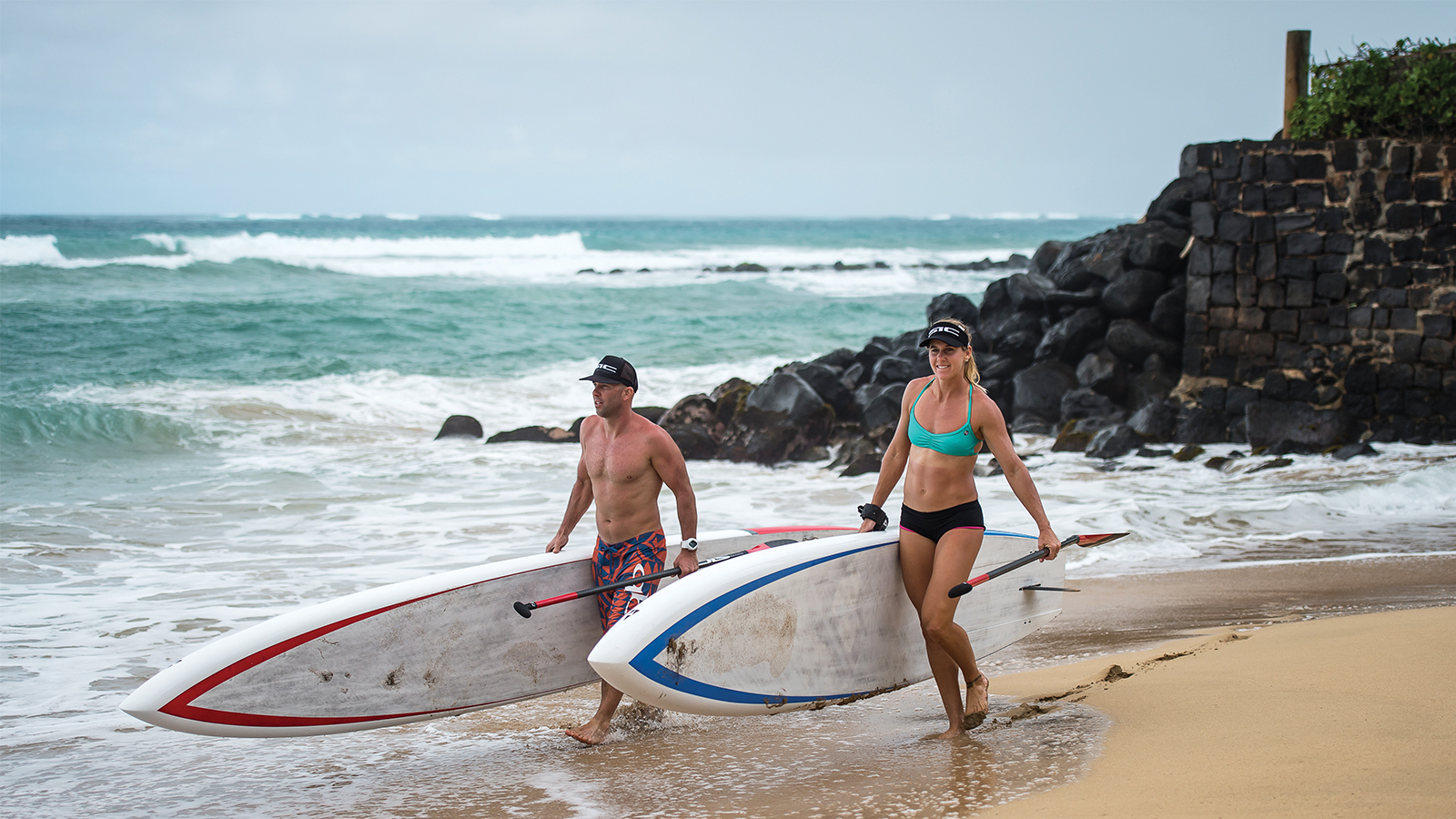 SIC 2018 SUP Preview
Retail Buyers Guide: SUP 2018
Brand: SIC
Interviewee: Anthony Scaturro – Global Brand Manager / Strategist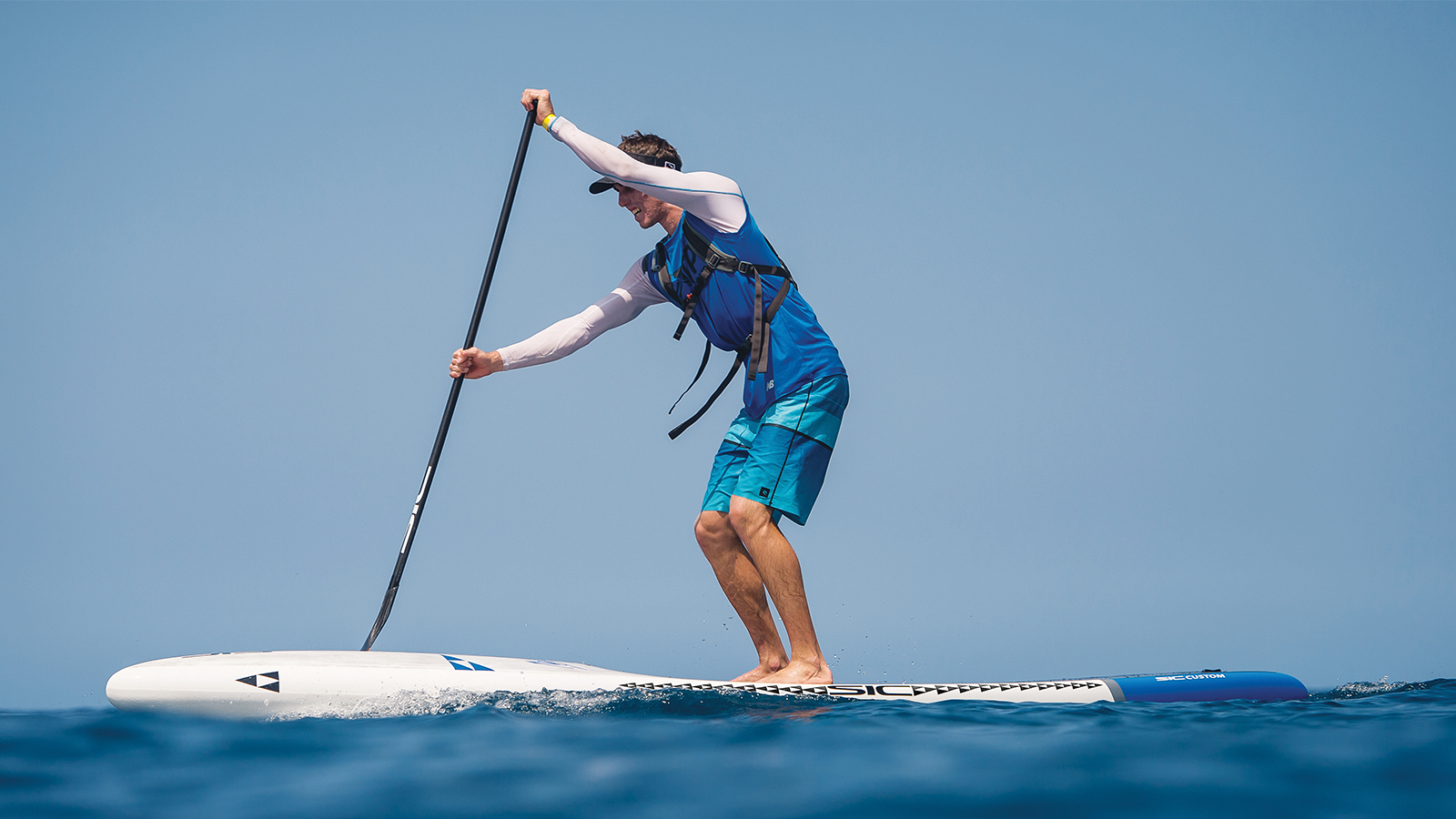 OVERALL TREND
Is the market expanding at the same pace than the previous years? (two-figure growth?)
Depending which statistics you look at the market still shows growth. According to OIA participation has grown by 10% from 2015 to 2016 from 1.0% to 1.1% of the U.S. population and the SUPIA research conducted by Kompass Strategy believes that the growth in participation from 2015 to 2016 was 5% of the population are SUP participants. 2016 to 2017 numbers are still to be published
Do you expect sales to hit the glass ceiling sooner or later?
I believe interest continues to grow and so long as we as an industry keep the sport attractive and inclusive the sport can grow.
The other key to growth is fostering the paddle community so that when customers buy a board, what they discover is that there is a community, a lifestyle that exists and they and their families can be a part of. This will be the key to sustaining participants and having them make paddling an important part of their life. This will drive sales of higher level boards and create advocates which will drive new participants through advocacy. It will also mitigate attrition. While paddling is an individual effort, it is really a communal activity and people do like to paddle with others and enjoy the comradery on the beach of their paddle community.
Which areas/countries register the strongest growths?
There are no solid statistics to support such data. I do believe central Europe will continue to grow at a slower but steady rate. Smaller countries are also growing where the sport is newer. That said, the constraint to growth in smaller countries and islands is logistics of getting gear there cost-effectively. This will remain a challenge. The Asia Pacific will also continue to grow at a slow but increasing rate.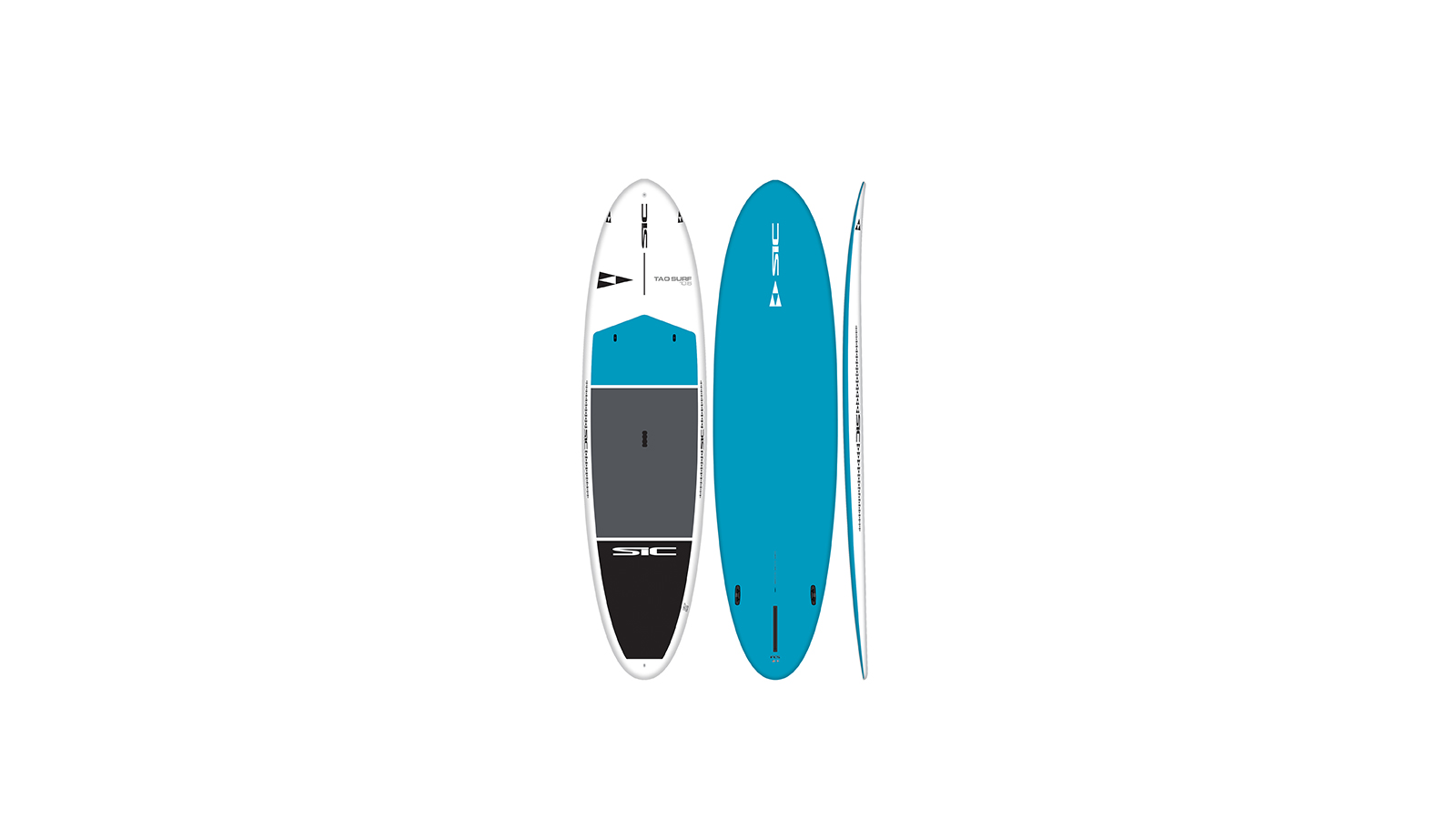 HARDBOARD TRENDS
Are hardboards catching up inflatables? (what's the hardboards/inflatables sales ratio?)
This is difficult to guess without qualified and quantifiable data. That said, I think we see the races in Europe gaining in numbers of participants and they are largely on composite boards. While the inflatable may have been the gateway product to get people into the sport. Clearly, people are graduating to a composite product as inflatables are still not comparable and there are real constraints with respect to this. Composite will always be sleek and sexy and I think the European market and other markets around the world appreciate this.
Can you briefly sum up the distinct trends for SUP surfing, race, touring, leisure/beginners?
Surf remains same the same or similar with fine tuning on shapes, sizes and execution. Touring also remains relatively status quo. Race is clear, narrower yet more stable than in the past for the relative width and volume of boards. Also, the big move to the 14 and under for women will be interesting to see how this plays out in 2018 around the globe
Please tell us about your new technologies or product breakthroughs for 2018?
SIC's new RS combines amazing all water versatility with elite performance in the narrower widths yet the wider widths have proven to offer an amazing all around touring and fitness board. So as races trend to all water conditions and touring has been redefined in that the board does not have to be a barge, we are able to use one design in 12.6 and 14.0 with a variety of widths to cover a wide gamut of paddlers abilities and requirements.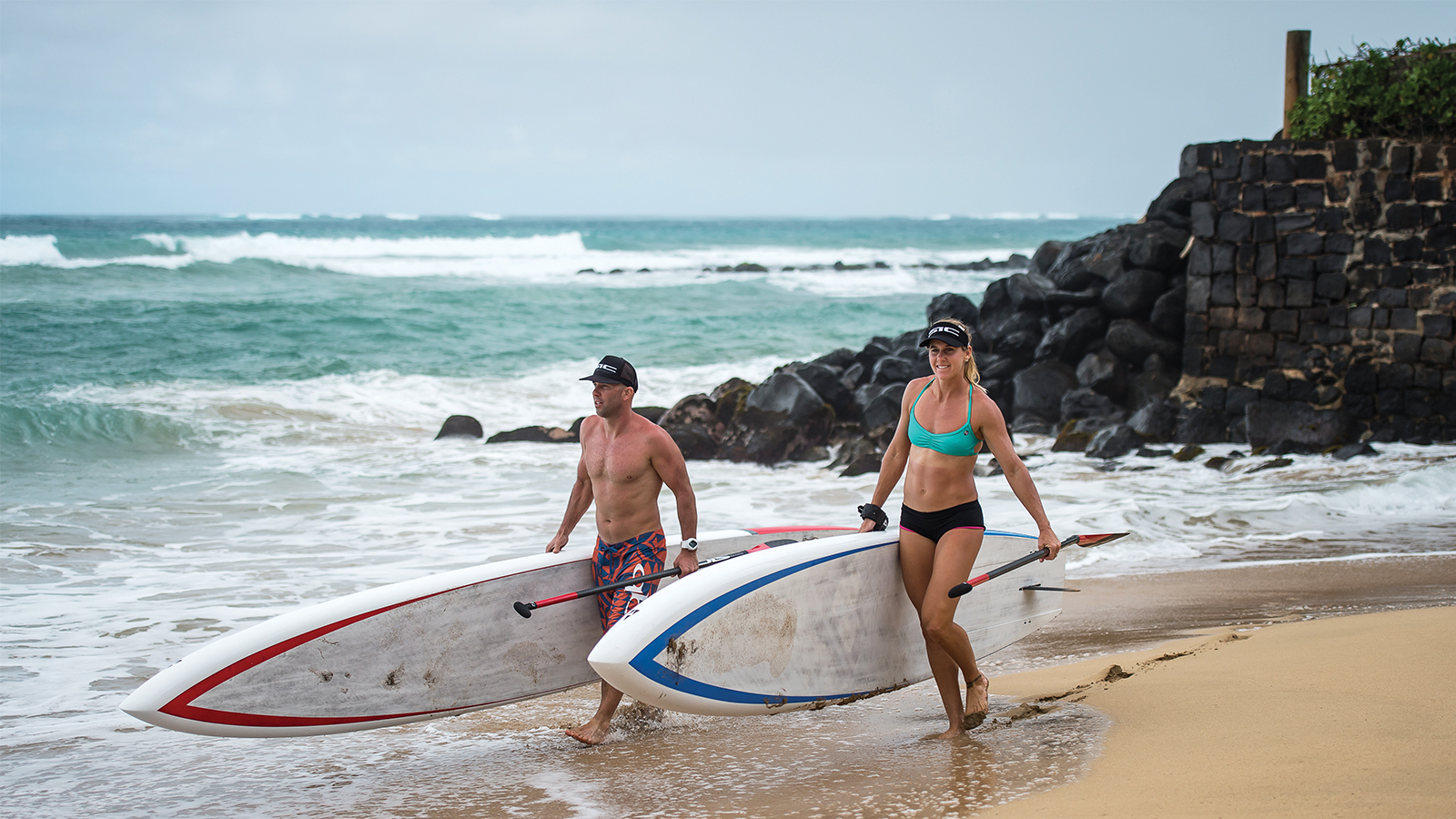 INFLATABLE TRENDS
Is the inflatable segment still dominated by all-around leisure boards or do you see a more performance-oriented evolution (whether it is wave riding, race, river…)?
Clearly inflatable is well suited to serve the masses at an entry level. That said, there has been a significant amount of innovation in inflatables. Whether it is lighter weight constructions, materials that aid in stiffening the boards, shaping and companies like SIC that offer recreational surf and cruising boards to all-water race shapes and even touring / downwind boards like in the SIC Bullet 14.0 and 17.0. Inflatables cover the entire spectrum. Inflatables serve a very important role in the market whether price point, durability, convenience, portability… I think you will continue to see innovation here and this will be positive for the on many levels and open the market up to people who would not be inclined or able to participate in SUP whether it be for price or that they have no place to store their high-performance composite board. Inflatables offer a solution for these and many more reasons.
Please tell us about your new technologies or product breakthroughs for 2018?
SIC's Air-Glide series of inflatables are derived from their hard board counterpart. Proven designs translate into the unrivalled performance. Our materials selection, shapes and construction prove that not all inflatables are created equal. Strict quality control ensures that your board is the best available. We are so confident in our quality that we offer a 2 Year Warranty.
SIC's Air-Glide series is offered in 2 different constructions and 5 different shapes with a multitude of sizes to accommodate any paddler looking for a quality inflatable for their particular paddling ability, discipline and budget.
SIC uses a Fusion Skin which is made from the highest quality Drop Stitch material. It uses a heat fused laminate under the top skin for increased stiffness. This process is glue and solvent free. The improved rigidity increases top-end speed and overall performance. These boards also have a double sidewall construction to further stiffen the board and create an air-tight seal on the rail.
SIC also offers construction is also aimed at the person looking for a high-quality inflatable at an affordable price. SIC's Single Layer Drop Stitch material is fused to a layer of high-grade PVC. This construction is lightweight and durable. We add a Stringer Support belt to the top and bottom of the board to control rocker and for added stiffness.
SIC – Air-Glide with Fusion Skin
X 12.6 – 12'6" x 30.0" – 330L of volume
X 12.6 Pro – 12'6" x 26.0" – 306L of volume
FX 14 Pro – 14'0" x 27.0" – 356L of volume
Bullet 14.0 – 14'0" x 28.5" – 340L of volume
Bullet 17.4 – 17'4" x 26.6" – 370L of volume
Recon 10.4 – 10'4" x 31.0" – 300L of volume
SIC – Air-Glide with Single Layer Skin
TAO Surf 9.6 – 9'6" x 29.5" – 250L of volume
TAO Surf 10.6 – 10'6" x 34.0" – 330L of volume
TAO Surf 11.6 – 11'6" x 34.0" – 360L of volume
TAO Fit 11.6 – 11'6" x 34.0" – 360L of  volume
RETAILERS' HELP
How do make sure the boards displayed in the catalogues are available in shops? (this being an issue as some brands' ranges are incredibly luxuriant as far as models are concerned, only a handful are actually available)
SIC partners with higher-end and high-quality retailers who have distinguished themselves by having higher-end products in stock. This has been one-way retailers have evolved to survive against non-name products. They have become pro shops and SIC seeks such quality accounts out and more often than not these retailers seek out SIC as a means to differentiate their shops by elevating their brand offering and merchandising plan.
What do you offer to shop owners so they can still have an edge on the sales pitch (compared to the online info)?
SIC partners with many of its brick and mortar stores that stock SIC's higher-end products. Stores that have demo programs and often have an on water concession or their store location is on or close to the water. We promote these locations as SIC – FIVE STAR GLIDE CENTERS. These are the cream of the crop shops and SIC offers them special pricing for their Glide Centers and promotional tents, flags… We have seen great success in selling SIC's high-end boards where people can try before they buy and experience the SIC difference.
PRICE POINT
How have prices evolved for the hardboard/inflatable categories and what are the main price hot spots?
Price points have evolved on both sides of the spectrum i.e. both high and low. I think the retailer and consumer alike are realizing what is too cheap and therefore poor quality and/or performance as well as what you should pay for a high performing board. These price points are crystallizing and the market more intelligent about what to expect for their money. Of course, this is a bit convoluted when you have brands going out of business and dumping product into the market. That said, quality product at a cheaper price will also help to kill off the no name, China direct product and in due course, the market will clean itself up and this will be good for the key stakeholders and consumer alike.
KEY PRODUCTS
Take us through your two key products for 2018.
RS ("Rocket Ship") Series:
RS is short for "Rocket Ship". This new series is based on our team rider feedback. It took nearly 2 years to develop the RS from the fist prototypes into a production version. Our team wanted a board that was fast, made quick buoy pivot turns, good rail-to-rail stability in cross chop, it needed to pound up with and shed water from the deck quickly and down wind it needed to handle well in rolling surf. The RS does all of this and more. The RS is quickly proving that it is one of the fastest boards on the market. AND, with multiple mid and wider widths, it's also a great touring, cruising and fitness boards as well.
TAO SURF Series:
SIC is excited to offer its new collection of TAO series boards. The TAO Surf is an all-around cruiser that also can handle itself very competently in the surf while the TAO Fit is an extremely stable cruiser with a hybrid hull. The TAO collection is perfectly suited for beginners to intermediate paddlers alike. These boards are all about fun, progression, versatility and durable performance, whether you are learning to surf, cruising lakes, rivers or harbours. These boards are constructed in "Space-Tech" technology making these boards not only extremely durable, they are affordable and are the best-in-class with respect to overall quality.