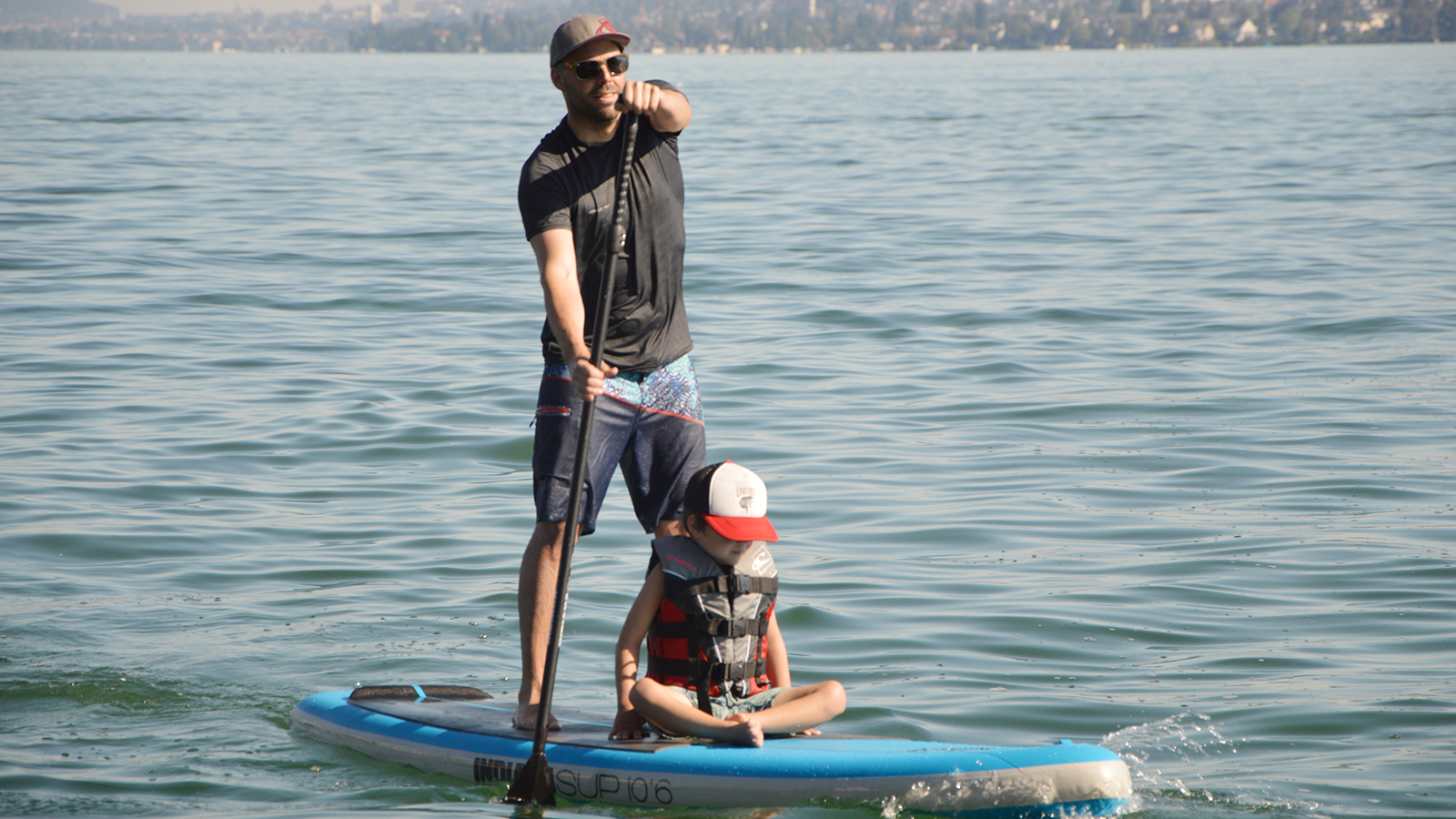 Indiana 2018 SUP Preview
Retail Buyers Guide: SUP 2018
Brand: Indiana SUP
Interviewee:  Maurus Strobel – Co-Founder & CEO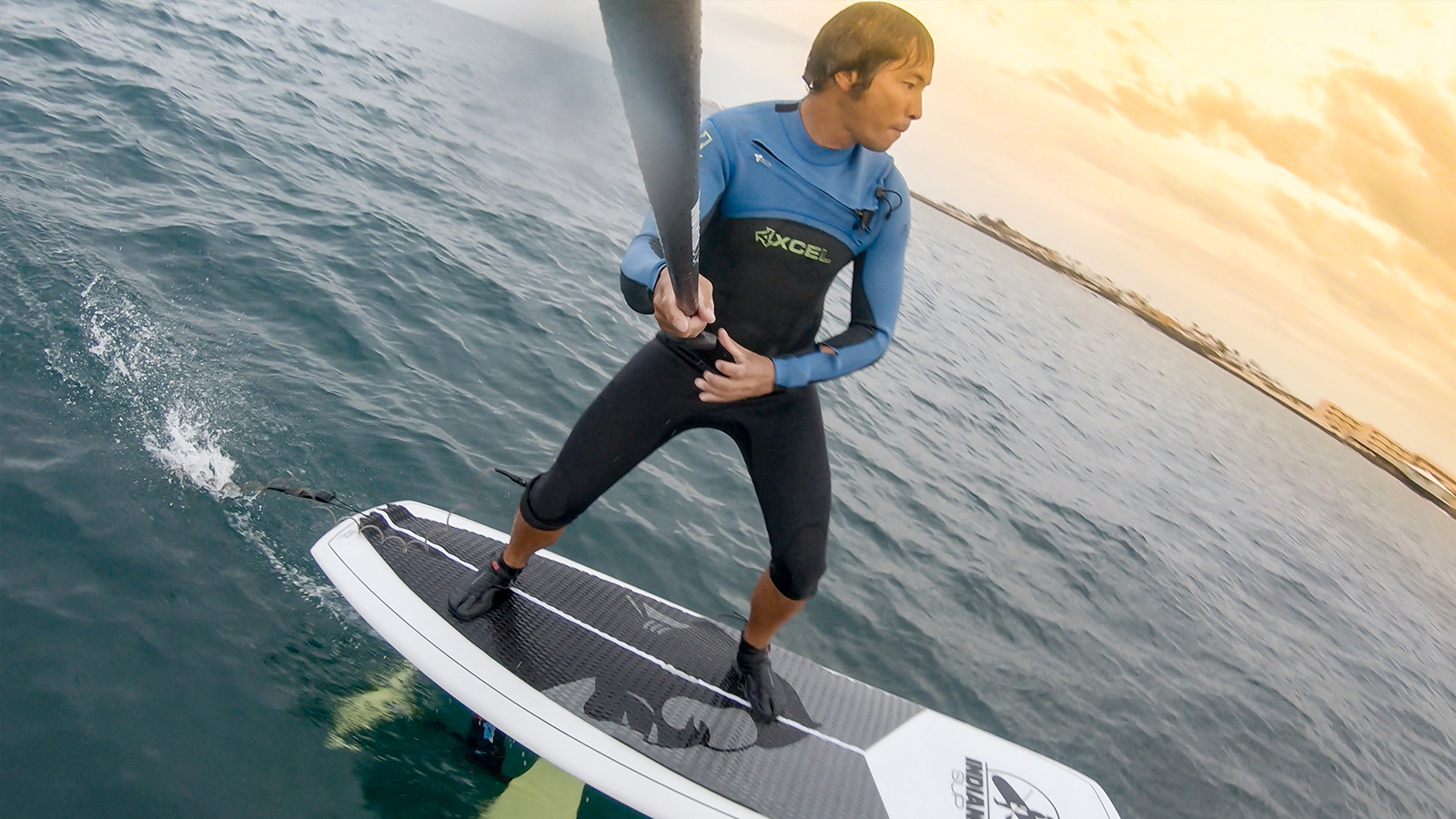 OVERALL TREND
Is the market expanding at the same pace than the previous years? (two-figure growth?)
We could still expand our pre-orders for about 50% for 2018. We expect a turnover growth of more than 50%.
Do you expect sales to hit the glass ceiling sooner or later?
Not yet. We have still so many countries not lined up. With our new SURF and FOIL products, we hope to make business in new markets.
Which areas/countries register the strongest growths?
Switzerland and Germany. For us completely new are Russia and Ukraine, where we found reliable distributors. For sure the cheap market with set prices of around 300-600 euros will grow even more.
HARDBOARD TRENDS
Are hardboards catching up inflatables? (what's the hardboards/inflatables sales ratio?)
Unfortunately not. Still, hardboard sales make not even 10%, despite us developing lots of new hardboards.
Can you briefly sum up the distinct trends for: SUP surfing, race, touring, leisure/beginners.
Touring and exploring. Customers get more experienced and like to explore new areas and make longer trips. Race is growing slowly. SUP wave surfing is too difficult and dangerous for average people and there is not enough space at surf spots. Hopefully with our foilboards customer learn to foil easily and foil on waves nobody has surfed so far, because they aren't too big or too steep.
Please tell us about your new technologies or product breakthroughs for 2018?
We should be ready with our Solar SUP in August 2018. By the end of June all the Foils and Foilboards should be in stock: SUP Foil 7'8 with wind foil option, 4'10 wakesurf foil board, 5'2 kitesurf foil board. Therefore we work together with foil expert Gunnar Biniasch from Fuerteventura and board shape genius Andi Widmann from Konstanz.
INFLATABLE TRENDS
Is the inflatable segment still dominated by all-around leisure boards or do you see a more performance oriented evolution (whether it is wave riding, race, river…)? Please tell us about your new technologies or product breakthroughs for 2018? 
Top seller is still our Family 10'6 pack, which won the "Kassensturz-Test" last year, the Swiss consumer test by swiss television. Then 11'6 touring boards offers a wide activity range which makes lots of customers happy.
Technology-wise we offer the most to our customers in our limited edition boards with light and stiff woven fusion double layer, fibreglass compression belt, triple Dyneema tension belt and rubber tear-off-edge.
Inflatable waveboards, white water boards and inflatable race boards are not interesting products for us, in our opinion, not a big demand yet.
RETAILERS' HELP
How do make sure the boards displayed in the catalogues are available in shops? (this being an issue as some brands' ranges are incredibly luxuriant as far as models are concerned, only a handful are actually available) What do you offer to shop owners so they can still have an edge on the sales pitch (compared to the online info)?
We take a big risk and put everything from our catalogue in our Swiss and Austrian warehouses. Shops can order everything, even if they did pre-order only a few different items. Thanks to our new b2b-webshop, they see what is available and ordered items leave the warehouse the same or the next day.
To make sure, customers can order everything we developed and offer, we run our own b2c webshop with worldwide shipping.
PRICE POINT
How have prices evolved for the hardboard/inflatable categories and what are the main price hot spots?
Our prices remain the same. Our bestseller Indiana SUP 10'6 Family pack cost 899 Euros including a very good fibreglass 3-piece paddle and a wheely bag.
KEY PRODUCTS
Take us through your two key products for 2018.
Inflatable Indiana SUP 10'6 Family Pack, incl. a nice fibreglass 3-piece paddle, double action pump, wheely bag. Single layer with PVC double belt for more stiffness, below 10 kg, lots of volumes to have some kids or a dog on board. 899 Euro.
Indiana SUP Foil 7'8 Windsurf. Comes with bag and quat fins and double mast box for foil plate.
Developed by board shape genius Andi Widmann from Konstanz. It's a triple hybrid, giving fun for SUP surfing, sup foiling and windsurf foiling.
The tool below is the Indiana Foil with carbon wings, developed together with Gunnar Binniasch in Fuerte Ventura. Giving pleasure already with low speed, no sharp edges to avoid injuries.
Art. 121     Indiana Foil € 1189.–  (incl. 75 cm Alu-Mast)
Art. 116     7'8 Windsurf Foil Carbon: € 1749.– (Incl. Bag, Fins)