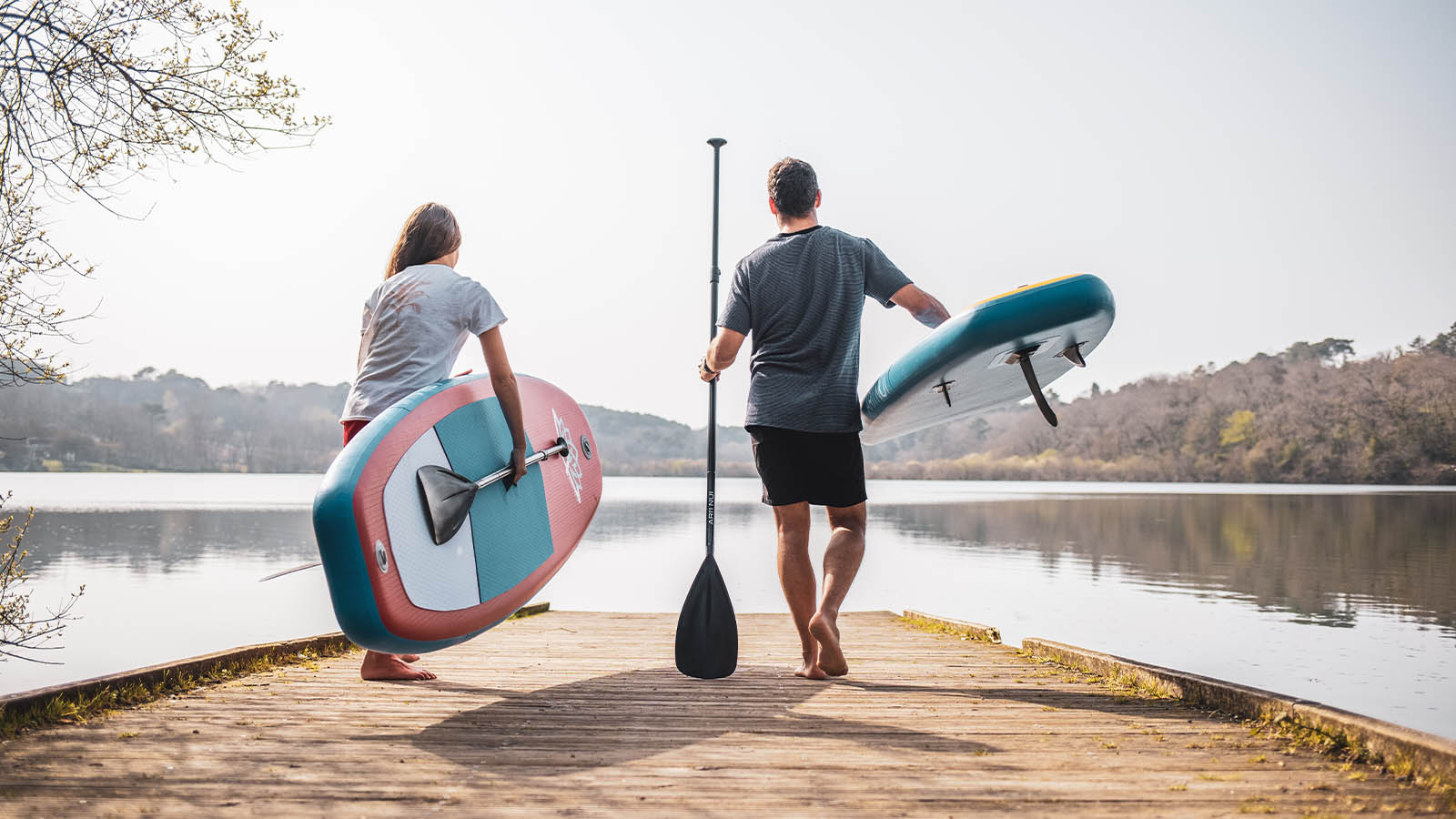 Ari'i Nui S/S 2022 SUP Preview
Retail Buyers Guide: SUP S/S 2022 Retail Buyer's Guide
Brand: Ari'i Nui
Interviewee: Brecq Benoit, Brand & Marketing Manager
Are sell figures still going through the roof? Did you manage to supply accordingly in 2021?
Sales in 2021 are quite good with strong product demand. It is clear that the challenge lies more in production and supply. We have almost 25% of our current turnover in customer orders that we cannot deliver at the moment due to lack of products. We are working hard with our factories to meet the demand, which is already up by almost 200% compared to last year!
After a couple years where virtual relationships were the new normal, how excited are you to attend the Paddle Sports Show in Lyon and meet the distributors/retailers again?
We are not going to the Paddle Sport Show in Lyon. Indeed, the sanitary situation is not yet stable and a 4th wave threatens France. At the risk of a new cancellation, we have prioritized the upstream work of our representatives and agents who have been travelling all over Europe since the beginning of the summer to present our 2022 products.
Do you think production time will go back to normal for the SS22 season?
We all hope so! Our factories are both short of raw materials and staff, but also of production capacity in the face of an unexpected increase in demand. In order to respond to this, we have to make major investments and take risks to meet the demands.
In 2021, the MSRPs did no reflect (that much) the huge rise in shipment costs. Will they in SS22?
In 2021, we have absorbed this cost from our margin. For 2022, like all brands, we have recalculated our supply costs and integrated them into our cost prices and therefore into our sales prices. In general, prices in 2022 will increase significantly for all products.
Beyond the all-around supremacy, any noticeable movement to report in the other categories (touring, SUP surfing, race, river, foiling…)?
For us, the all-round remains the biggest seller. We do not make foil boards, which seem to be of interest to a large number of riders. But when you look at the sales volumes, the all-round really takes the biggest share of the cake
Inflatables: Which new technologies & models are you implementing in 2021?
We have expanded our range of inflatable SUPs for 2022 by offering more choices in terms of colour and design. However, we have focused on sizes 9'0 to 10'6 which represent the vast majority of sales. 
Hardboards: Which new technologies & models are you implementing in 2021?
Nothing new in the hardboard segment
Do you think core retailers should leave the allround boards to the big sport chains and D2C specialists, and focus on more specific (and advanced) designs?
It is obvious that in order to differentiate themselves, core shops have to find differentiating products. However, the vast majority of the demand is for all-round boards. This is a difficult choice for a shop. Either they abandon this market and position themselves as a specialist with unique boards, but they risk missing out on most of the sales since the demand is there. In my opinion a shop cannot do without a product that people demand!
Key Products
MAHANA 9'0 – The Manaha is a go anywhere, do anything paddle board that will take the roughness of living while offering an all-purpose SUP that the whole family can use.  9'0'' /W:30''/T:4.5''/Volume : 185L
MAHANA 10'0 – The Manaha is a go anywhere, do anything paddle board that will take the roughness of living while offering an all-purpose SUP that the whole family can use. 10'0'' /W:30''/T:4.5''/Volume : 205L
H-LITE 9'6 – The H-Light Technology makes the board lighter. The Single Layer construction associated with a PVC Stringer on the Top & the Bottom of the board make the board stiff for all the family. The Prime H-Light is delivered with a travel backpack & an adjustable aluminum Paddle.   9'6'' /W:33''/T: 5''/Volume : 235L