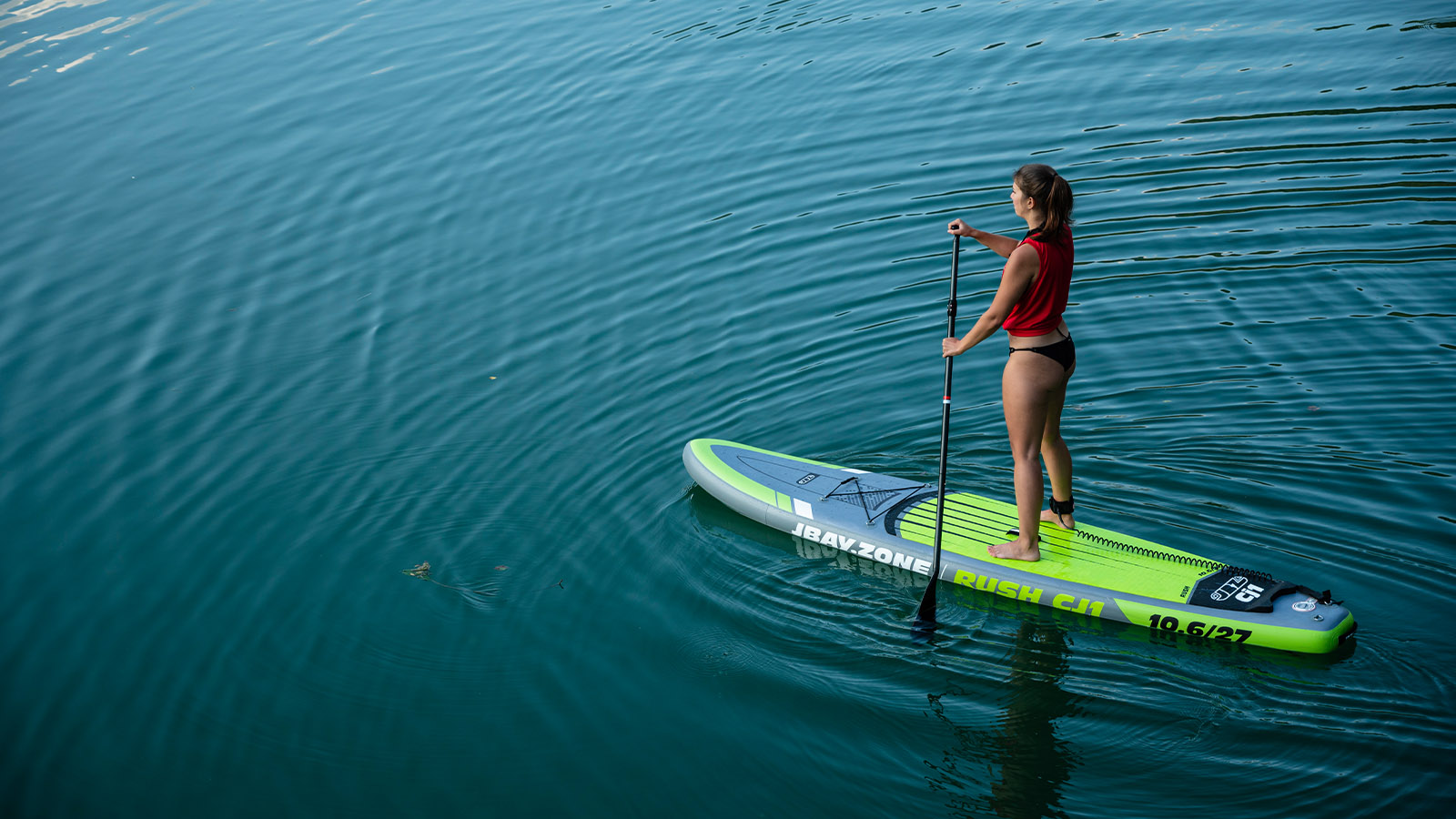 Jbay.Zone S/S 2022 SUP Preview
Retail Buyers Guide: SUP S/S 2022 Retail Buyer's Guide
Brand: Jbay.Zone
Interviewee: Massimo Vanzin, Digital marketing
Are sell figures still going through the roof? Did you manage to supply accordingly in 2021?
Despite all the difficulties involved, including the block of the Suez Canal and the lack of the main raw materials for the construction of inflatable boards, we were able to supply all our customers. As expected, the demand was very high, at least as far as we are concerned, in all areas of sale, from online to retail, with a significant increase in demand for the supply of beaches and SUP Schools, which have returned to operate consistently.
After a couple years where virtual relationships were the new normal, how excited are you to attend the Paddle Sports Show in Lyon and meet the distributors/retailers again?
It is certainly a positive feeling, even if covid-19 is still around, the desire to return to normal is like never before. It will be nice to experience an event like the paddle sport show in Lyon to start living our business again as in the years before the pandemic and to return to feel the excitement of presenting our new SUPs to the public.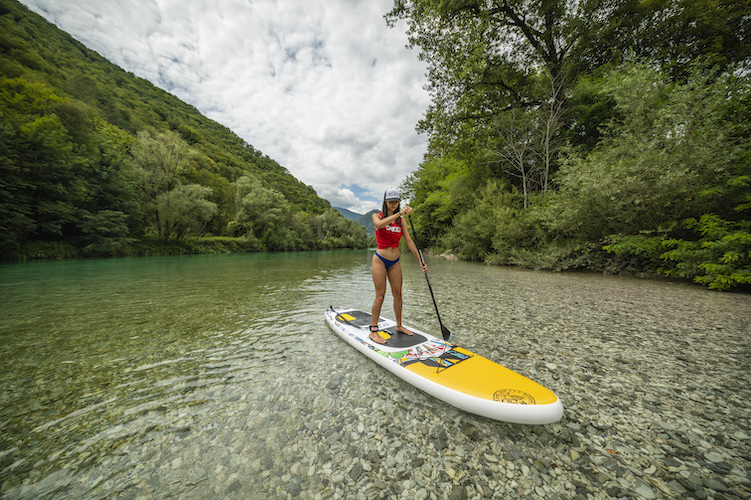 Do you think production time will go back to normal for the SS22 season?
We expect a very high demand for the 2022 season. We are trying to do everything in our power to avoid delays or overloads before the start of the Summer Season.
In 2021, the MSRPs did not reflect (that much) the huge rise in shipment costs. Will they in SS22?
Unfortunately, shipping costs aren't the only ones that have risen, but basically everything needed for production. We are doing our best to keep price increase to a minimal value, but as with all our competitors, we'll be forced to increase public prices for keeping the same high quality standards. Anyway, we will continue to offer boards with an unmatched quality / price ratio.
Beyond the all-around supremacy, any noticeable movement to report in the other categories (touring, SUP surfing, race, river, foiling…)?
As far as we are concerned, the All Around and Touring models continue to dominate even if the request for more specific boards such as racing or with sail support had a significant increase in interest. We are evaluating whether, in the future, it is appropriate to invest more in these boards that we like to call "challenge" and increase our offer from this point of view.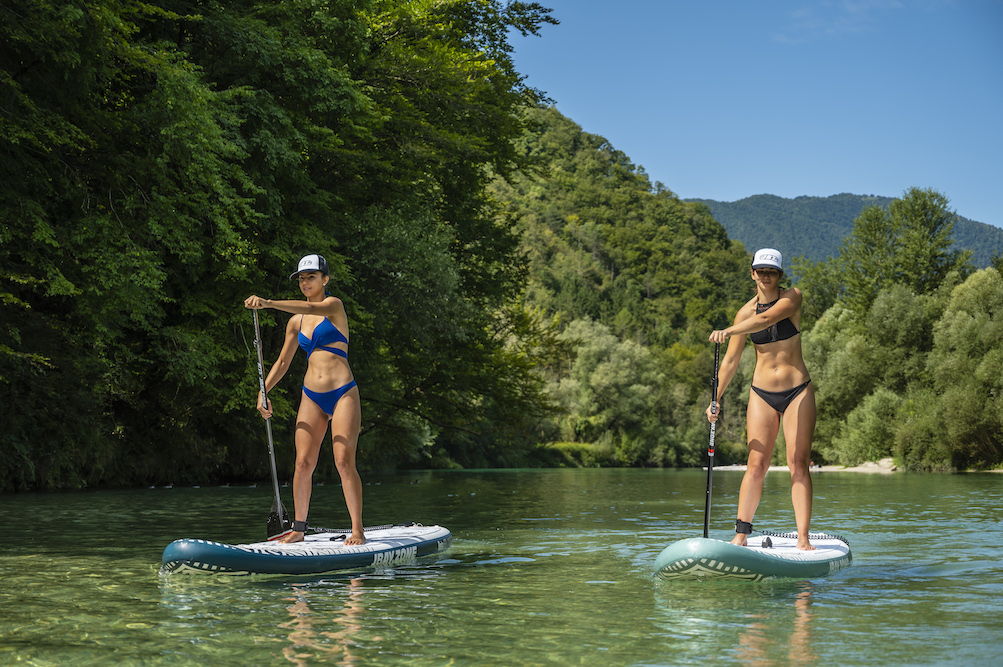 Inflatables: Which new technologies & models are you implementing in 2021?
For 2022 we decided to introduce two models of boards with Dual Chamber, to offer a different product to all those customers who are always looking for technological innovation as well as the made in Italy design that always distinguished our stand up paddles.
Do you think core retailers should leave the allround boards to the big sport chains and D2C specialists, and focus on more specific (and advanced) designs?
I believe that, especially in our country, the All Around/Touring boards still have a lot to say to make this sport more widespread in a definitive way. The easier these boards will be available on the market, the faster this sport will develop.
Key Products
1) The D13EGO board is the third artistic Stand Up Paddle by JBAY.ZONE to give continuity to the traditional choice of an emerging artist to design with him a completely unique SUP! D13EGO is an Italian artist who as been living in London for many years and his work is shown by various galleries in Europe and America. The union of forces with D13EGO led to create a splendid, eye-catching and colorful Touring Board.
2) Beta Boards will introduce Dual Chambers Paddleboard into the JBAY.ZONE Catalog for the SUP enthusiasts who want to experience a high performance paddleboard. Available in two sizes, the double chamber ensures extra stability and safety with a brand new made in Italy design.
3) Rush Cj1, together with the renewed CJ4 model, increases JBAY.ZONE's racing boards offer, now providing 3 Stand up Paddles of the most requested sizes (10'6'' | 12'6'' | 14') to embrace an ever-increasing number of paddlers who want advanced performance from their sup board, also great for fast cruising and exploration sessions.