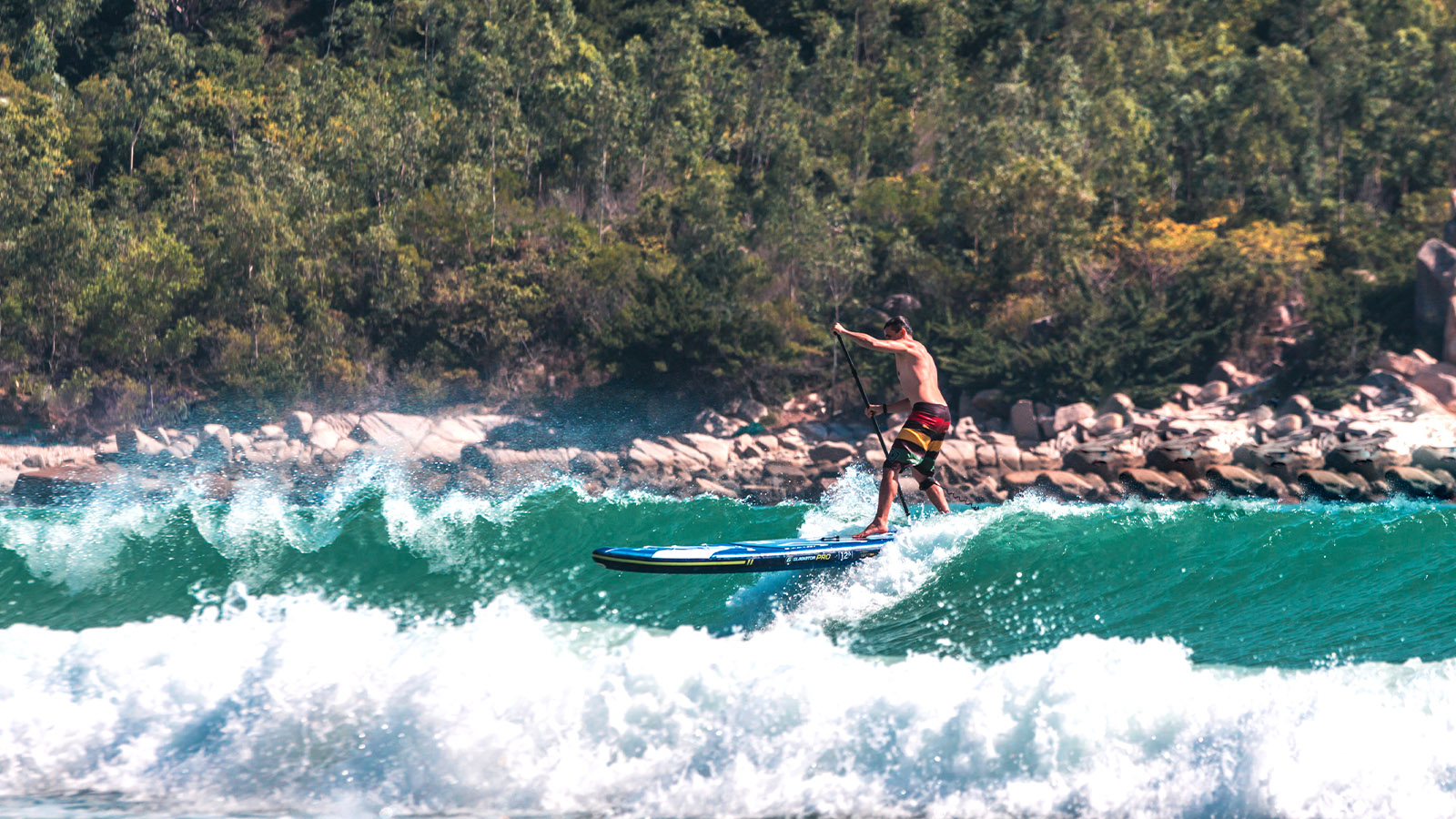 Gladiator Paddleboards S/S 2022 SUP Preview
Retail Buyers Guide: SUP S/S 2022 Retail Buyer's Guide
Brand: Gladiator Paddleboards
Interviewee: Gary Willingham, Marketing
Are sell figures still going through the roof? Did you manage to supply accordingly in 2021?
Sales figures for 2021 are very strong, being a brand that owns its own factory we were in a very unique position to increase production, late in 2019 we moved our RIB production side  of the brand to a new factory which turned out to be one of the best business decisions as it allowed for a doubling of SUP production.
After a couple years where virtual relationships were the new normal, how excited are you to attend the Paddle Sports Show in Lyon and meet the distributors/retailers again?
We are excited to show our new 2022 collection to both existing and new distributors and retailers.
Do you think production time will go back to normal for the SS22 season?
For Gladiator, production will continue to increase as we grow into new markets, owning our  own factory really does put us in a very strong position, we can build our SUP range with the best materials and still keep a very competitive price.
In 2021, the MSRPs did not reflect (that much) the huge rise in shipment costs. Will they in SS22?
This will be down to the individual distributors although we do try to keep a standard retail price across Europe, in 2021 the increased shipping cost squeezes all our margins, the stronger Dollar helps offset some of this, for 2022 Gladiator is not going to see a huge hike in retail price.
Beyond the all-around supremacy, any noticeable movement to report in the other categories (touring, SUP surfing, race, river, foiling…)?
More and more customers are looking for that high density 20psi 4.7 / 5" drop stitch, the days of 6" 15psi boards is numbered as premium brands are pushing the thinner boards to  longer lengths allowing the lighter rider to enjoy touring boards.
Inflatables: Which new technologies & models are you implementing in 2021?
Gladiator was one of the first brands to use the Machine weave technology and for 2022 you will see a new triple layer version in our Race range, these boards will be amazingly stiff. We will continue to use only the highest quality material on the market. I would highly recommend that you pop over to our stand and look at the new Gladiator Origin range that  looks like it's made from Grey denim.
Do you think core retailers should leave the allround boards to the big sport chains and D2C specialists, and focus on more specific (and advanced) designs?
Core retailer and manufacturers should take a hard look at what they sell, there are far too many multi sport brands who would dare to sell an inferior version of any other of their ranges, but when it comes to Inflatables they stick their name on it, charge a high price and  people believe it's ok, 2022 and onwards is not about leaving all round boards to be sold at low quality from big chains, it's about education of the buyer to look for the right size and materials and drive them back to the shops that care.
Key Products
New Gladiator Origin
New Gladiator Pro
New Gladiator Origin