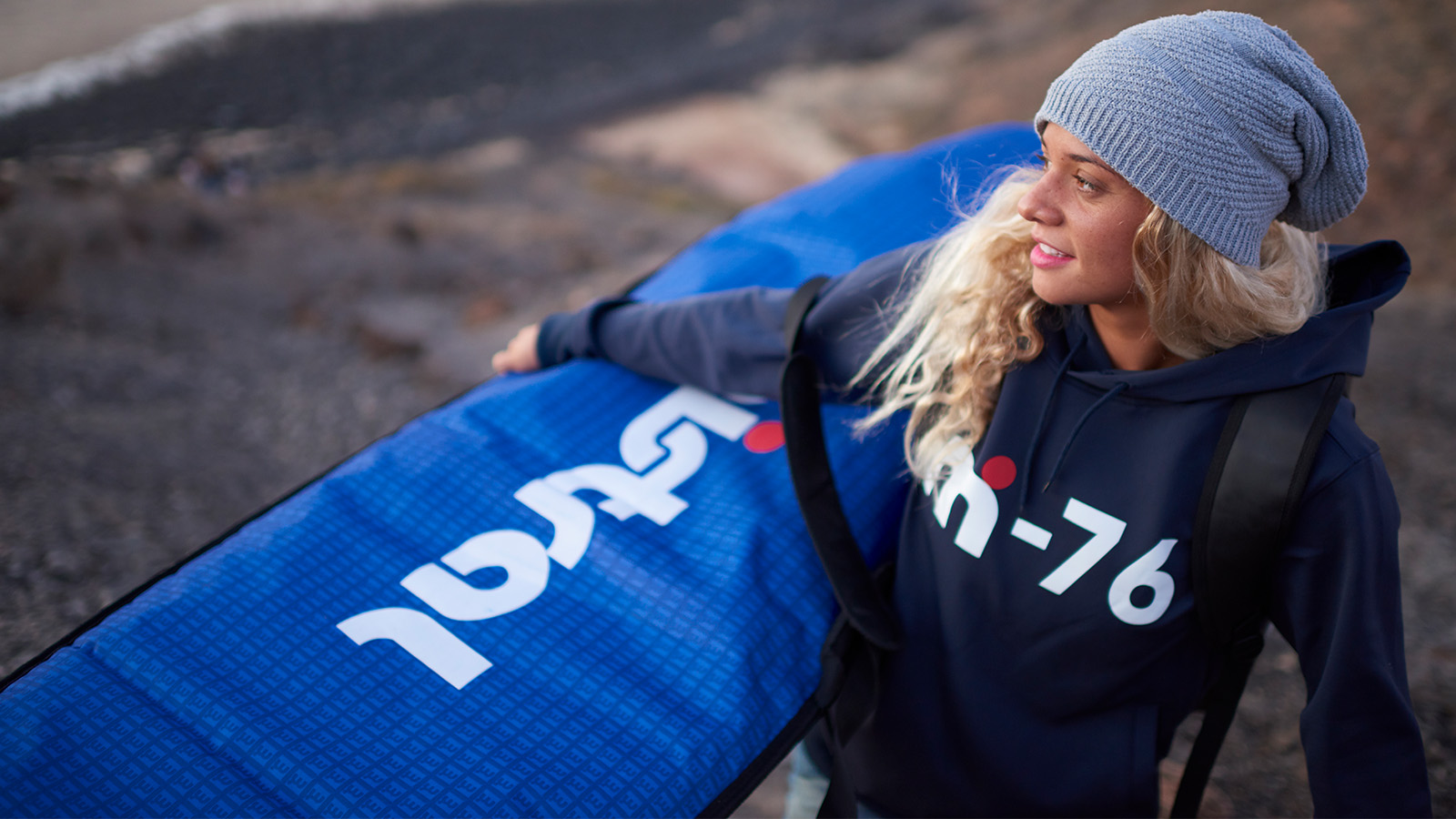 Mistral S/S 2022 SUP Preview
Retail Buyers Guide: SUP S/S 2022 Retail Buyer's Guide
Brand: Mistral
Interviewee: Steve West, Brand Manager
Are sell figures still going through the roof? Did you manage to supply accordingly in 2021?
Sales figures were higher than the previous year and for 2022 we have already exceeded our target. We were better prepared in this year, whereas last year we were low in stock by May.
After a couple years where virtual relationships were the new normal, how excited are you to attend the Paddle Sports Show in Lyon and meet the distributors/retailers again?
We will be attending out of interest to view what's on offer. Our business model has changed dramatically to the extent that we have limited relationships with distributors or retailers at this juncture, though always happy to hear from and discuss interest in our brand.
Do you think production time will go back to normal for the SS22 season?
It will take several years for factories to recover and even when they do, the biggest challenge remains logistics, transit times and huge transport costs. Whether costs will come down or not will be interesting to see.
In 2021, the MSRPs did not reflect (that much) the huge rise in shipment costs. Will they in SS22?
We cannot see how they won't, given you are talking about goods manufactured during 2021 for 2022 delivery and sales, therefore there will need to be some offset of costs. Perhaps in 2023 you will see some relief from this.
Beyond the all-around supremacy, any noticeable movement to report in the other categories (touring, SUP surfing, race, river, foiling…)?
Touring continues to grow as a segment.
Inflatables: Which new technologies & models are you implementing in 2021?
A higher number of stitches per inch with thinner threads to improve torsional and longitudinal stiffness. We've named it DSFL – Double Skin Fusion Layer.
Hardboards: Which new technologies & models are you implementing in 2021?
We're moving into foil boarding in particular, but the constructions remain relatively traditional, with high use of carbon.
Do you think core retailers should leave the allround boards to the big sport chains and D2C specialists, and focus on more specific (and advanced) designs?
We're supplying several major sport chains and they are expressing a greater interest not just in the all-rounders but the more specialist areas with the exception of race boards. Therefore, we see that they are wanting to expand their portfolio and client base.
Key Products
CORAL Inflatable 10'5 X 33" X 4.75" 
Sold as a package, this is a great deal and proof that graphics matter. Suitable for families and newbies, it's already a great seller.
SUNBURST 11'9
A GRP/ Epoxy laminated board with bamboo veneer, this classic Malibu styled board can take a Wind SUP rig, can ride smaller surging waves and is an excellent all-round board to own for the average user. Hugely popular with top reviews. 
ADVENTURIST Inflatable 13'2
Designed for touring and adventuring, it can take a Wind SUP rig and can carry a huge cargo front and rear. Multiple grab and carry handles, the graphics reflect the boards nature themed roots.