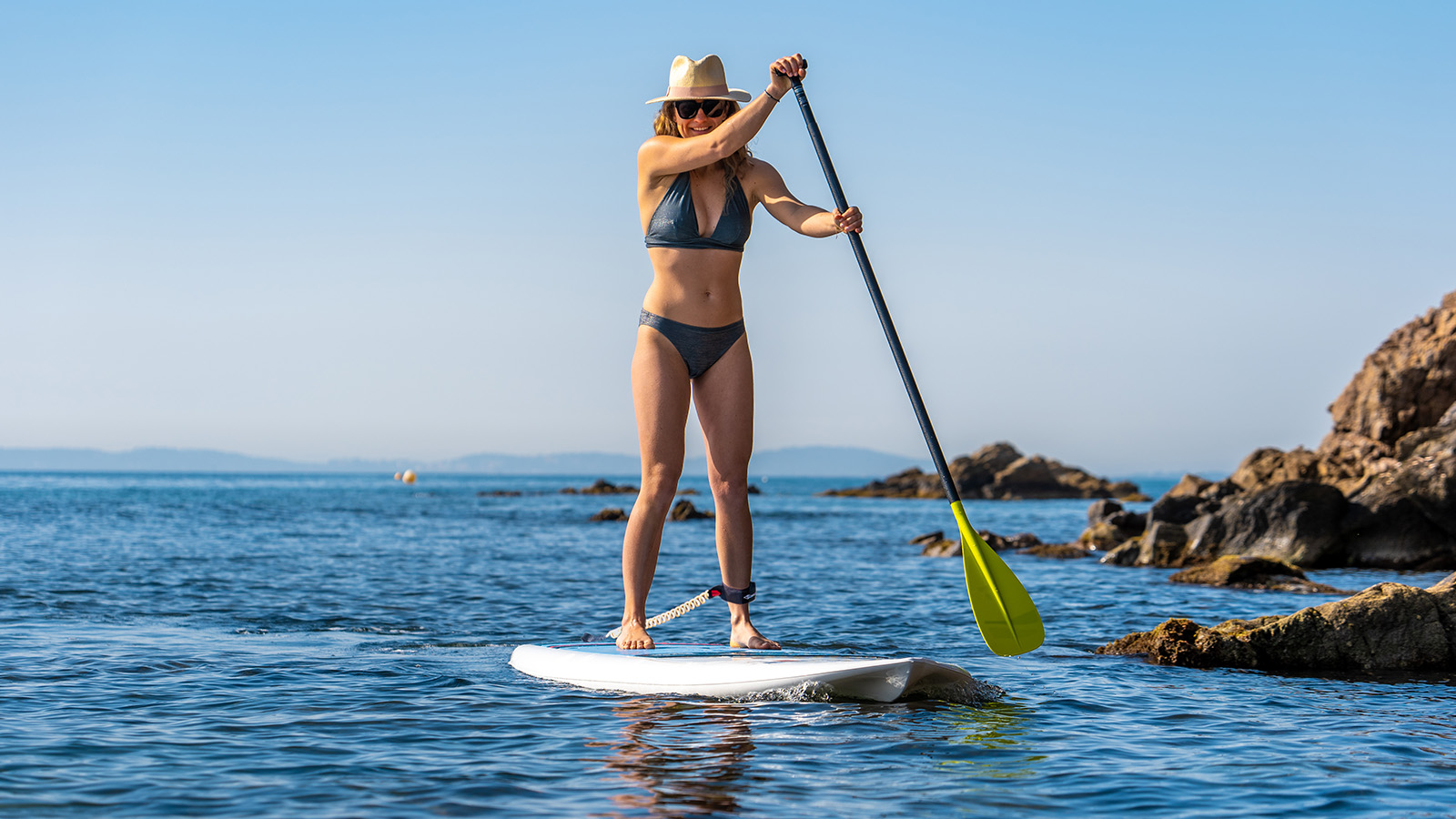 Tahe S/S 2022 SUP Preview
Retail Buyers Guide: SUP S/S 2022 Retail Buyer's Guide
Brand: Tahe
Interviewee: Jacques Freydrich, Brand manager
Are sell figures still going through the roof? Did you manage to supply accordingly in 2021?
Sales remained very strong worldwide and the supply was tougher than 2020.
After a couple years where virtual relationships were the new normal, how excited are you to attend the Paddle Sports Show in Lyon and meet the distributors/retailers again?
We are extremely excited to meet our distributors & retailers again despite traveling not being back to normal yet. Attendance will be key, not sure a foreigner will come…
Do you think production time will go back to normal for the SS22 season?
Over the last 15 months, we faced an incredible demand for all our product categories from all countries. Despite demand maybe slowing down, the production & supply will remain overloaded.
In 2021, the MSRPs did not reflect (that much) the huge rise in shipment costs. Will they in SS22?
Sure it will! Both raw materials & transportation costs raised by more than 2 digits without expectations to slow down within the next 6 to 12 months. At TAHE we're producing a large part of our products and this helps a bit but once our products reach North America we're like all competitors.  
Beyond the all-around supremacy, any noticeable movement to report in the other categories (touring, SUP surfing, race, river, foiling…)?
We're fully into that segment and it went even stronger as new riders went massively on the water at their nearest beach to get action & fresh air.

Inflatables: Which new technologies & models are you implementing in 2021?
We launched the TAHE brand one year ago after having operated 40 years under the Bic Sport umbrella. Due to the success of this first year, we're extending our inflatable range with a Kid/light weight rider 9'0 board & a 12'6 touring board. We're also fine-tuning our successful range of SUP-YAK.
Hardboards: Which new technologies & models are you implementing in 2021?
Except for the inflatables all TAHE boards are made out of our Vannes (FR) Factory. There we have the two technologies ACE-TEC & TOUGH-TEC which make our offer unique. As for the inflatables, we're extending our Breeze Ace-Tec collection with a longer All round board.
Key Products
10'6 Beach SUP-YAK
The 10'6 BEACH SUP-YAK is a stable, lightweight and easy to use 2-in-1 inflatable kayak and paddle board package for 1-person use with plenty of extra capacity for kids, pets and gear. The innovative design combines comfort and convenience for endless play time on the water with family and friends whether standing, seated or lounging around.
100% Kayak, 100% Paddle Board, 200% FUN!
10'0 Beach Cross
An ultra-stable platform equally suited for first-timers, family fun, fitness, yoga, fishing or whatever your next SUP adventure may be. The unique 'hybrid' design of the Cross features a keeled nose for excellent tracking, full rail-to-rail volume for enhanced stability and maximum use of the entire deck, and a full waterline to increase speed and efficiency.
11'6 Breeze Performer
If you're looking for a board to be equally at home surfing a wave as is relaxing on the local lake, look no further than the Performer series. We've blended surf-inspired longboard outlines for solid wave performance with confidence-inspiring stability and a moderate rocker profile for versatility in flat-water conditions. With the brand new 11'6, join the thousands of riders who've made the Performer series an international best-seller.