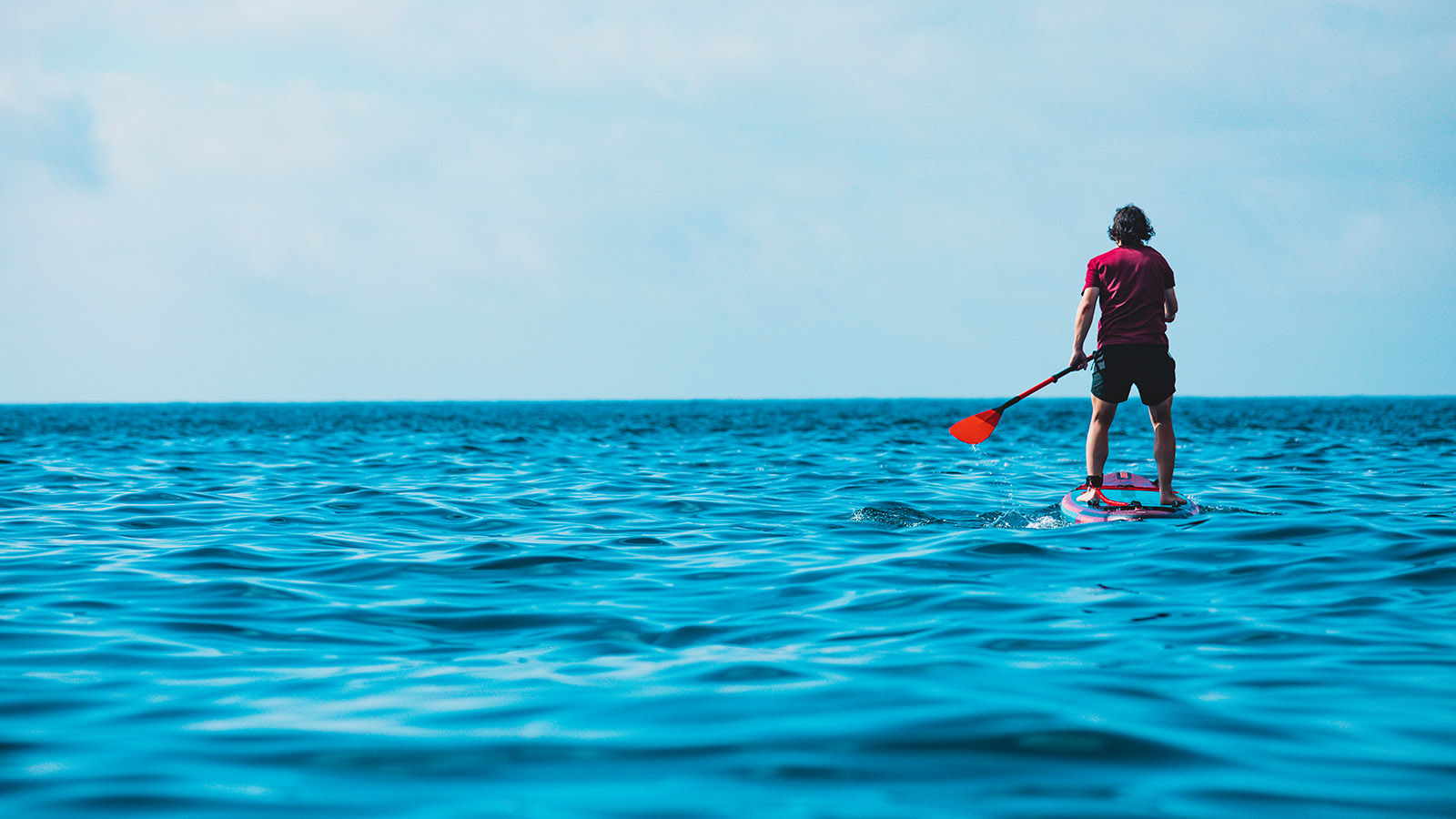 Jobe S/S 2022 SUP Preview
Retail Buyers Guide: SUP S/S 2022 Retail Buyer's Guide
Brand: Jobe
Interviewee: William Doornekamp, Brand Manager
Are sell figures still going through the roof? Did you manage to supply accordingly in 2021?
Definitely! 2021 has been nothing but great to us in terms of sales! Our new range is so good that we have a lot of requests coming in for our inflatable range. The growing market plus the realization that we offer more product for a better price in the market has created a big demand amongst dealers and consumers. 
After a couple years where virtual relationships were the new normal, how excited are you to attend the Paddle Sports Show in Lyon and meet the distributors/retailers again?
We're looking forward to this one, the digital age is something which will stick for sure. But seeing everyone in real life again, is something which gets us amped for this new season. Seeing new and familiar faces again, talking shop, share our enthusiasm and gaining insights is exciting after a period filled with Teams & Zoom meeting. We can't wait to see you all there!
Do you think production time will go back to normal for the SS22 season?
Luckily for us, we have a great relationship with our factory partner. This meant that we had a good lead time on our SUP products (considering the current state of the market). Yes, we think things will return to normal but luckily, we did not have as many issues with manufacturing as we expected initially.
In 2021, the MSRPs did not reflect (that much) the huge rise in shipment costs. Will they in SS22?
We're excited to say that the current macro economic problems will NOT affect our prices. Our retail prices will remain the same and we are even going to make the price for our dealers a bit better. So, considering the current circumstances and the issues we hear from some of our dealers, we reckon this is good news to spread.
Beyond the all-around supremacy, any noticeable movement to report in the other categories (touring, SUP surfing, race, river, foiling…)?
In our specific segment, not really….
We do see foiling popping up but it does really look like a niche within a niche, when talking to dealers we aren't hearing the big numbers. All-round still is dominating and I will say that touring SUP's are offering a steady second place in terms of categories.
Inflatables: Which new technologies & models are you implementing in 2021?
We continue to build on our "Form Follows Function" for 2021 and our new inflatable innovations are insane! 
First off, we have special channels on our inflatable SUP board, this gives better traction and grip during your SUP trip.
Second one is a special bungee cord which is attached with buckles, by doing so you can detach the bungee cord easily. What's even better is that you can replace the bungee cord for a special backpack which you can lock into place with these buckles.
Both these features will be available on our new Adventure Duna 11.6 SUP.
Hardboards: Which new technologies & models are you implementing in 2021?
Our Hardboard range is a full continuing product range. The products themselves are great but there is less demand for them in comparison to inflatables. So, we kept these as they are in order to give dealers more time to sell these while maintaining their margins.
Do you think core retailers should leave the allround boards to the big sport chains and D2C specialists, and focus on more specific (and advanced) designs?
I don't believe they should! Although some big chain stores might also sell the normal all-round SUP's, they don't offer the knowledge and service like a core retailer. And a majority of them sell all-round SUP boards but they're of lesser quality as well (Single layers). If I look at the number of online D2C SUP brands, the majority doesn't give any insight about the layering tech. So you can almost be sure that these parties sell the lower-end single layer SUP boards. We believe all-round SUP's aren't the issue, it's the low-quality single layers, which give a lesser customer experience. It is in the interest of the Core retailer to stock up on the specialty SUP boards (touring/race/whitewater etc), in order to show their expertise. 
Coming from a core retailer background myself, we may like it or not, but the majority of consumers need an all-round SUP! So, it would be a shame for your own turnover and at the end of the day, you want to give your customer the best product. And for most customers, an all-round SUP will provide them with the best experience on the water!
Key Products
Jobe Adventure Duna 11.6 SUP
A popular shape which has our latest innovations, the Adventure Duna has great touring capabilities and comes with 2 "Jobe exclusives" like a channel setup and buckle attachments. This makes this the go-to SUP for the outdoor lovers who want some awesome tech and who want the best to experience some great outdoor rides on the water.
Jobe Yarra 10.6 SUP
Said it once and will say it again; the Yarra is our hotseller and our Jack-of-all-trades! Loved and ridden by all, this board is perfect for 90% of the market and offers all you would want and need for an attractive price. Don't just believe us, our dealer base also says it's the allrounder that knows no competition.
Jobe Mohaka 10.2 Windsurf SUP
Another new shape: The Mohaka! The Mohaka is a 10.2 making it a great SUP to take with you. It has the option for windsurfing as well, so if the wind picks up a little and you want to throw the sail out you now have the option. Great for those who want a great SUP with windsurf option.