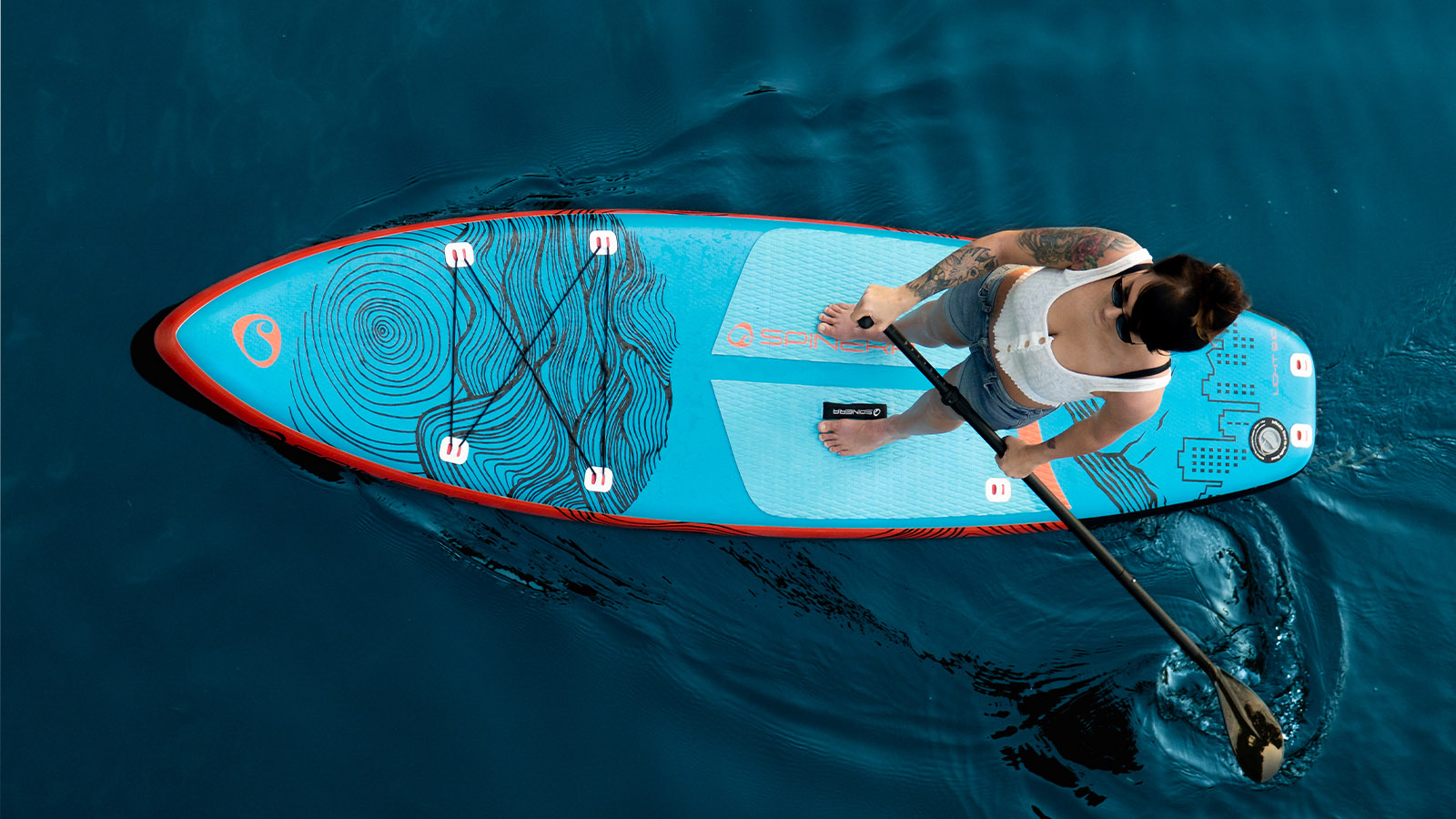 Spinera S/S 2022 SUP Preview
Retail Buyers Guide: SUP S/S 2022 Retail Buyer's Guide
Brand: Spinera
Interviewee: Stefan Perchthaler, Customer Service
Are sell figures still going through the roof? Did you manage to supply accordingly in 2021? 
Things are shaping up very well when it comes to selling Spinera stand up paddleboards. However, we have a rough and tricky summer season behind us. Due to the problems of the manufacturing facilities getting their raw materials and procrastinations and restrictions on the harbors we unfortunately faced a couple of delivery delays.
After a couple years where virtual relationships were the new normal, how excited are you to attend the Paddle Sports Show in Lyon and meet the distributors/retailers again?
We are very excited and happy to be at the conference show in Lyon again. After this long time of not participating at conferences and exhibitions it is good to see distributors, retailers and friends again and talk in general about stand up paddling, the market, growth opportunities and so on. We are looking forward to it.
Do you think production time will go back to normal for the SS22 season?
We really do hope so and it is in all our interest that the production time goes back to normal again. We think that we have already exceeded the peak of the pandemic. Now it´s hopefully going back to normal and we are looking very optimistic into the future.
In 2021, the MSRPs did not reflect (that much) the huge rise in shipment costs. Will they in SS22?
That is true. The MSRPs will definitely increase in the next season for 2022. The shipping costs have tremendously increased over the last year due to restrictions and regulations.
Beyond the all-around supremacy, any noticeable movement to report in the other categories (touring, SUP surfing, race, river, foiling…)?
Of course, selling all around stand up paddling boards is our main market. But we see a slight increase when it comes to touring boards. More and more customers are deciding for themselves to buy a touring board, because it offers skills for beginners like it does for advanced paddlers.
Inflatables: Which new technologies & models are you implementing in 2021?
The latest technology we are using is the ULT – Ultra Light Technology which makes the boards from the light series much lighter in comparison to normal Stand Up Paddleboards. The light series comes even with two 2 fins which provide tremendous steering abilities.
Do you think core retailers should leave the allround boards to the big sport chains and D2C specialists, and focus on more specific (and advanced) designs?
No we don´t think so. We do that anyway to provide our allround board which we have in our portfolio, a very unique design because most of the people buy the design that they like.