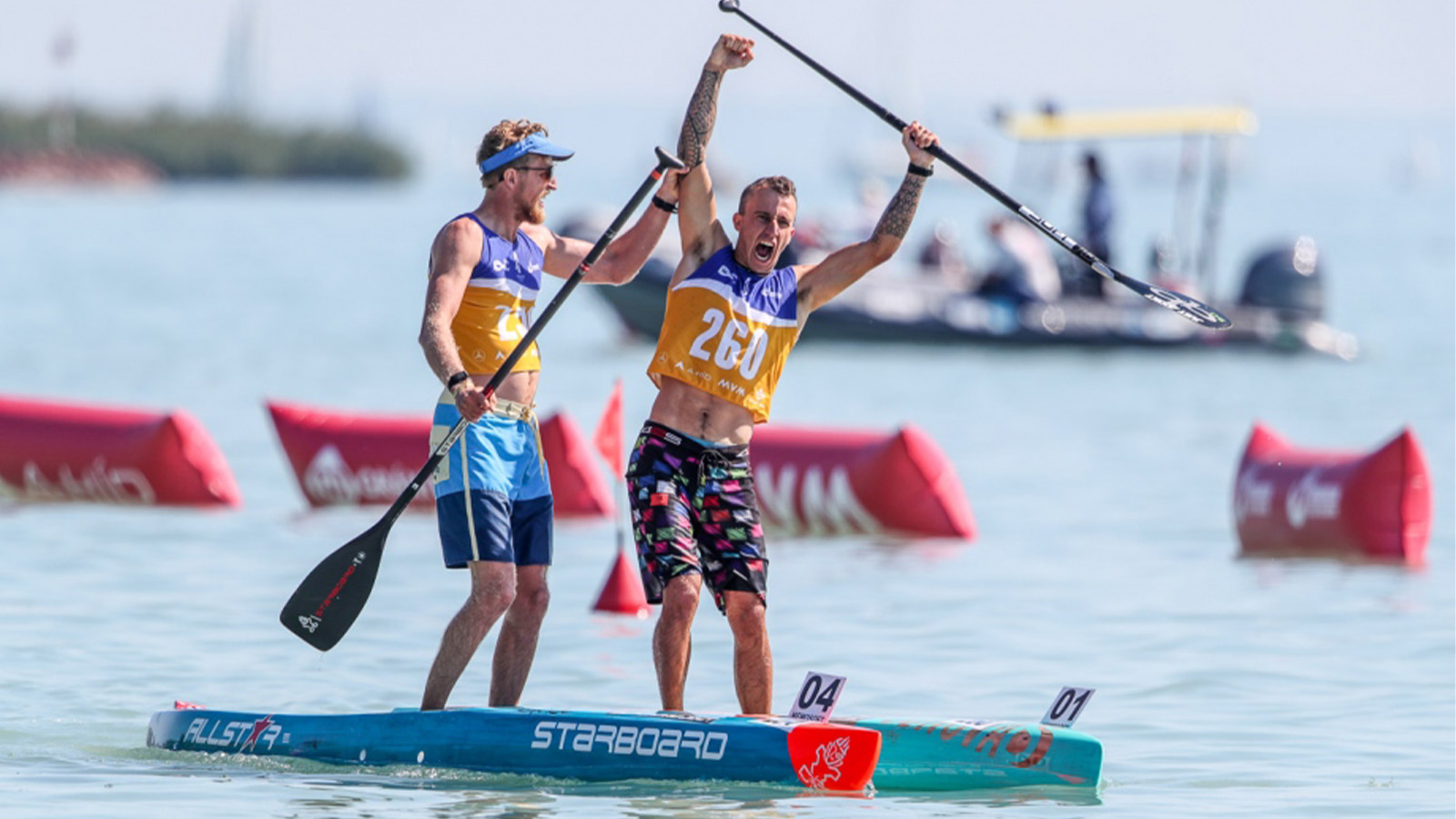 Sunova S/S 2022 SUP Preview
Retail Buyers Guide: SUP S/S 2022 Retail Buyer's Guide
Brand: Sunova
Interviewee: Martin Jandke, Managing Director and owner
Are sell figures still going through the roof? Did you manage to supply accordingly in 2021?
Our sales have been incredible since we started The Board Factory Co., Ltd. and introduced Bert Burgers Balsa technologies to all Watersports. We've been growing with a steady pace ever since then. Slowly catching up with all the peoples demand from all over the world and closing some gaps in areas we've never been. It's been very successful. Since the pandemic started thought it's been next level. We've since then doubled our capacity, and we are about to double it again.
After a couple years where virtual relationships were the new normal, how excited are you to attend the Paddle Sports Show in Lyon and meet the distributors/retailers again? 
We won't be able to attend the Show because in Thailand where we are based things aren't back to normal. However, as we spoke we are booked out until end of next summer and so marketing or active selling is the least thing we are concerned about.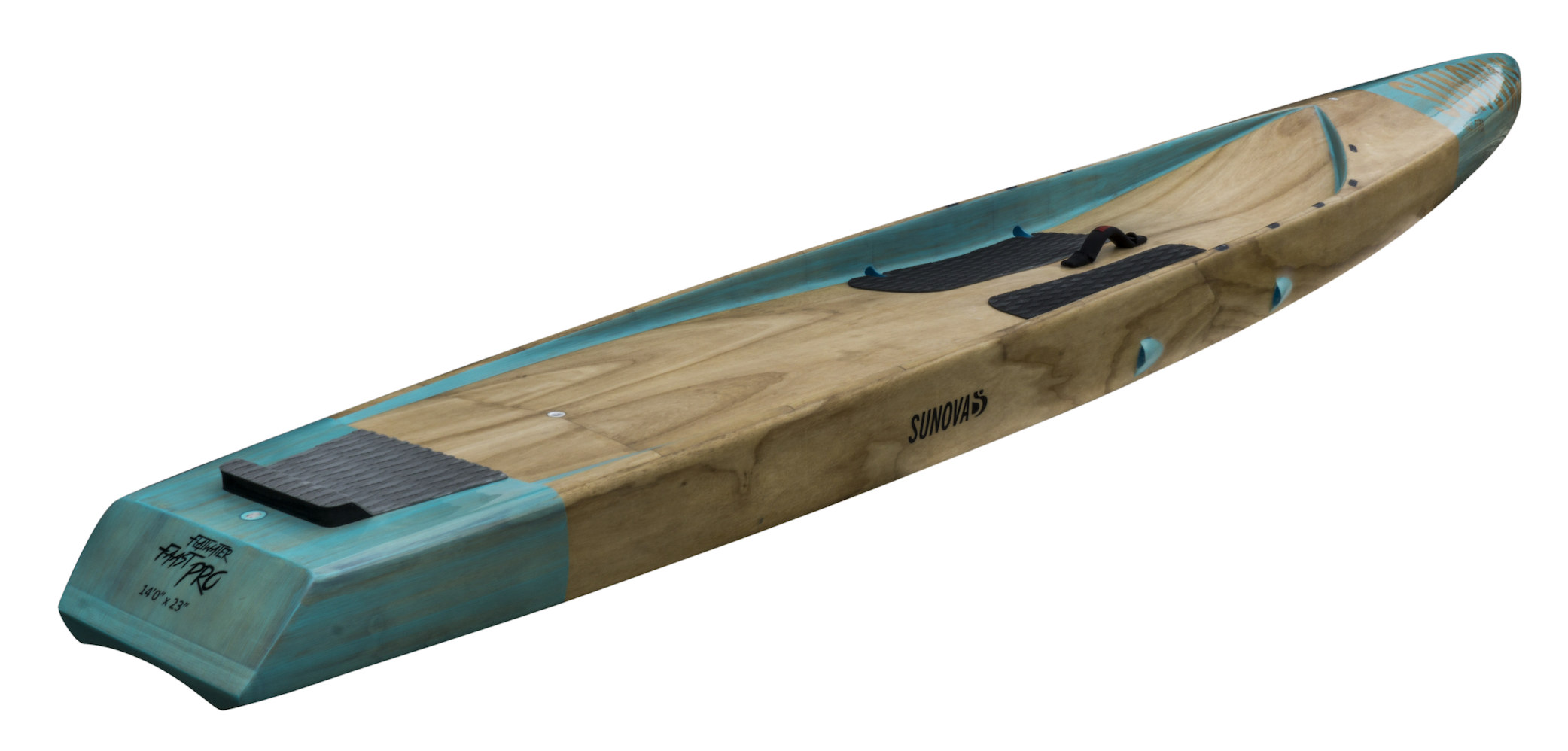 Do you think production time will go back to normal for the SS22 season?
We believe that it will continue for a bit longer, because there seem to be more newer people into the SUP sport, and wing foiling has really taken off. So, it will take at least 2022 to  stabilize the demand.
In 2021, the MSRPs did not reflect (that much) the huge rise in shipment costs. Will they in SS22?
Shipping costs increased in an unbelievable manner as never seen before. For us we had to adjust prices to handle that. It seems that customers and shops understand that it would have to be a "community" issue to handle.
Beyond the all-around supremacy, any noticeable movement to report in the other categories (touring, SUP surfing, race, river, foiling…)?
We are generally not playing in the exact same market as most other brands. Our strongest  area is in any kind of performance either surf SUP, and race SUP, surfing, and any areas of Foilboards.
Our race boards just totally dominated the ICF world championships in Hungary and since then the already good orders have 10 folded! 6 Gold medals, 1 silver medal, 4 bronze medals is an amazing statement to make. Thanks to the complete team on and off the boards. The other crazy addition is SUNOVA surf skateboards. Since the pandemic we started to   use all the collected waste from our other production and build skateboards from it.
Hardboards: Which new technologies & models are you implementing in 2021?
We use a special tech that no other brand is using, which was developed by Bert Burger, shaper of the year 2007 and which has some of the most technical features of any brand out  there. Rather than on new and something else, we focus on similar and trying to allow our customers to buy more of a quiver. Most of our customers are big fans like us and they usually have at least 3-5 of our boards. Some of them haven't been changed in 5 years and are still our best sellers.
Do you think core retailers should leave the allround boards to the big sport chains and D2C specialists, and focus on more specific (and advanced) designs?
No. Nothing should be left. If it's good there is a reason we do it. And even all round boards can be better than others. That's where SUNOVA is located.
Key Products
Casey. Wing Aviator
THE AVIATOR WING is all about performance. Keeping with the theme of the entire casey. range the latest addition has the same core values in mind. A pure performance based board designed to elevate your skills and let you perform at the highest level. It's amazing what having the right equipment can do, take flight and elevate your game.
Flatwater Faast Pro SUP raceboard (6 times world champion winner)
THE FLATWATER FAAST PRO is exactly what the name would suggest, an amazingly fast shape, that's as stable as can be. If you are looking for an extremely fast flatwater board with maximum glide and stability this is the one for you. With a deep concave bottom, this board is ridiculously stable and nimble, meaning you can drop down to a very narrow width making it super quick. If you're looking for a quick board on the flat then this is the Faast for you. This is the board that just won most of the world championship titles ever in Hungary at the ICF 2021.
The One Allround
THE ONE range is the most forgiving range we've got. These boards have the most allround user friendly features of all our boards. Whether it's flat water or surf you'll be able to enjoy stability and comfort. It is a great first board for the whole family. Our goal with this ONE, is to get every-ONE into the water.