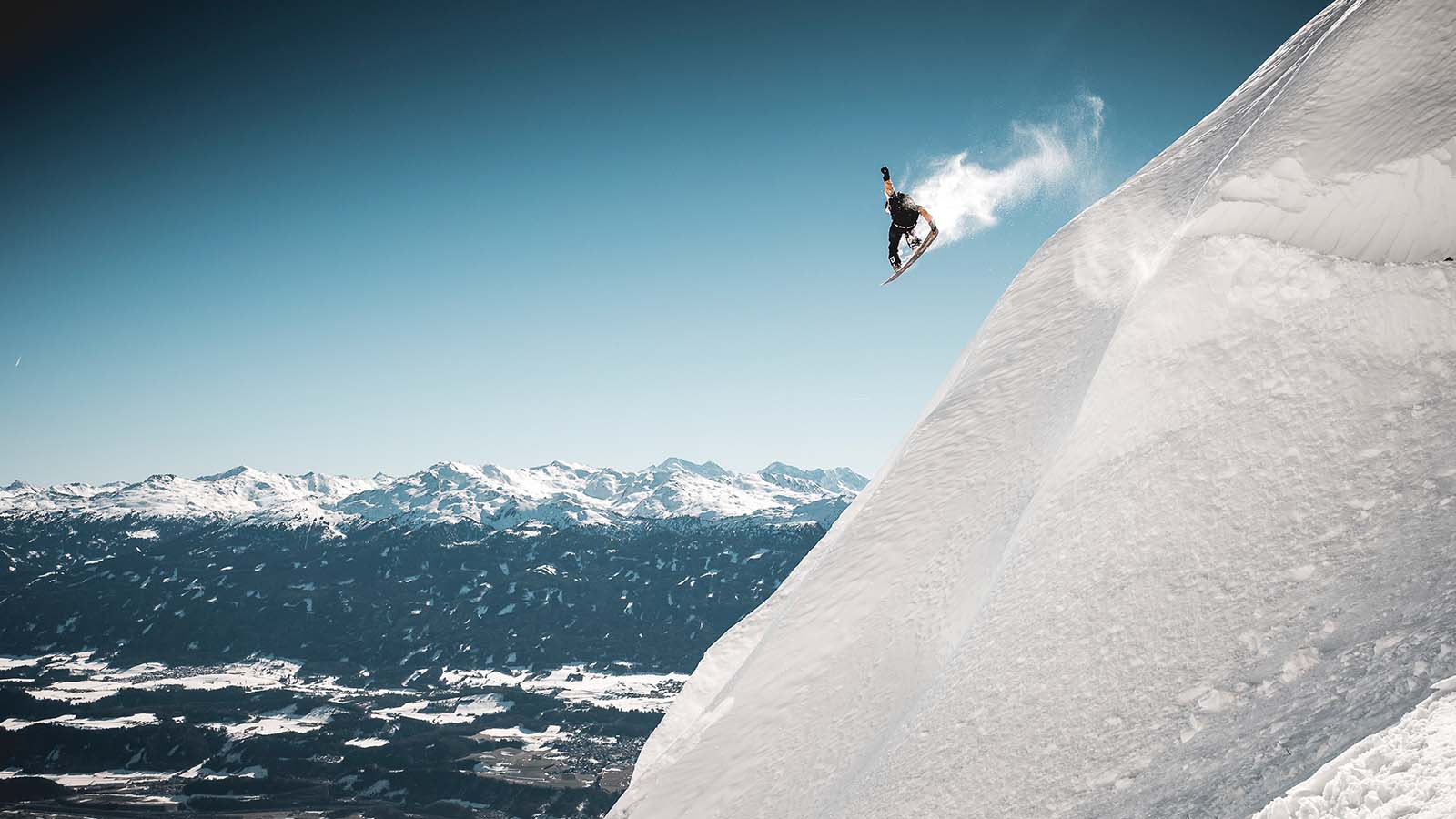 Deeluxe 2022/23 Snowboard Boots Preview
Retail Buyers Guide: Snowboard Boots 2022/23 Retail Buyer's Guide
Brand: Deeluxe
Interviewee: Florian Heim, Marketing Manager
Please provide an overview of how 2022/23 is shaping up for your brand.
The 2022/23 collection is shaping up great for us. We're adding some new and exciting models to the collection, upgraded existing models, added new features and came up with super fresh color ways. I think over all we're looking at the most exciting and well-rounded DEELUXE collection ever.
Everyone has been affected by impacts from Covid-19 in one way or another. Have you had to change manufacturing or sourcing processes and can you explain any good examples of how your business has pivoted effectively?
Covid has affected everyone and sourcing and manufacturing processes have for sure become way more difficult than ever before. Especially shipments have become super though, since container prices have risen like crazy. On the manufacturing side, we're pretty lucky though as we're working with the same factory since the beginning of DEELUXE and they've become a partner that we always can rely on. Accordingly, we could handle production very well. An example though how we pivoted effectively is, that instead of going through multiple sample rounds we're working more with material swatches and 3 printed parts when it comes to working on new boot samples. This has made our samples production  way more effective.
Carry-over was a hot topic for 21/22 boots. Where did your brand sit on the matter and has this changed for 22/23?
We didn't have much carry over boots in our line before the COVID crisis, nor during and neither do we now. As a brand that focuses exclusively on developing snowboard boots, our goal is to bring a fresh and interesting new line every year and provide our customers with the best products possible. We want to do our best to keep people excited and supply them with gear that makes them stoked to go snowboarding.
What's your company doing to improve its carbon footprint/eco consciousness?
We're constantly working on finding new materials to make our range more sustainable and switching to means of transportation for our gear with less environmental impact whenever it's possible. For the season 22/23 we're also adding "The Formative" –Elias Elhardt's new signature boot to our line. The goal for this boot is to introduce a more sustainable way on how to build snowboard boots, while not sacrificing any performance. This is something that we're already working on since quite while, but till now we did not find the right materials that are recycled, sustainable and also can live up to the durability standards that you'll expect from a high quality snowboard boot. We're more than happy that we finally found a material that can live up to all these standards. The Bloom Rise foam is made out of Algea and will replace 90% of EVA used in a regular snowboard boot in Elias Elhardt's new Formative boot. Algae is the fastest growing plant on Earth, and it is a vital component of aquatic ecosystems. However, the rise in global temperatures, excess nutrient runoff, and human activities have contributed to an uncontrollable rise in algae growth in ecosystems around the world—harming plant, animal, and even human life. Bloom turns that negative into a positive by utilizing excess algae biomass harvested from ecosystems in need of algae management. Algae biomass does not require fossil fuel or arable land to grow, making it the perfect resource for creating useful materials.In addition to this, we also offer a tool that prolongs the life of your snowboard boots – DEELUXE flex boosters. Very often customers decide to buy new boots only because their current boots get too soft and don't have the same flex anymore like when they bought them. With the help of DEELUXE flex boosters you can upgrade the flex of your boot's tongue and accordingly prolong the life of your boots. Our boots are made to last as long as possible and with the help of flex boosters you can ride our boots even longer.
Will you be using any previously unseen materials (in build, cushioning, support or grip) or construction methods?
The Bloom Foam (algae material that will replace 90% of the EVA foam in Elias Elhardt's new signature "Formative" boot) like mentioned above. The all new Xavier de Le Rue signature boot "XV" features a completely new construction that allows you to control the lateral stability of your snowboard boots.
What lacing systems are your main focus in 22/23, and why? Is shifting customer preference influencing what you offer, or are things pretty stable now?
Choosing the right lacing system for a boot is crucial, but the lacing system itself is only one component of boots. After all, we really think that the lacing system always needs to match with the purpose and aesthetics of the boots. Accordingly, we carefully try to equip our different models with the lacing option that fits best. Many of our customers are very happy with our patented Lacesmart® fast lacing system, which is available in 3 different versions (L1, L2 and L3 Lacing). But we definitely see a rising demand for boots with the BOA® Fit System. Accordingly, our collection will feature more BOA® models. For the Deemon L3 BOA®we even teamed up with BOA® to come up with our own exclusive BOA® Fit System configuration. And off course we also offer traditional lacing boots, combinations of traditional lacing + BOA® as well as a combination of our Lacesmart speedlacing system + BOA®.
Please tell us about the dominant visual themes in next year's boot line (materials as well as colours), including any interesting artist collabs you have lined up.
We're continuing to bring a bit more color to the collection, without trying to be super poppy. Besides adding some flashy highlight colors for certain models, we also added appealing detailing to rather plain color ways.Since we have a lot of talented artists amongst our team riders, we again decided to give some of them the chance to come up with their artwork for selected models. After the great success of Kevin Backstrom's signature model color way, we again gave Kevin the chance to design a new signature color way for the Team ID again. Like expected, the result looks great again and we can't wait to showcase the boot to the public. Another highlight will be Brandon Cocard's first ever signature boot color way. For this one, Brandon wanted to use a design made be his talented friend Andrew Lucas Aldrige.
Which part of your range are you investing in the most? Freestyle, freeride, do-it-all, beginner…? Why?
For us as a snowboard boot specialist all riding styles and every terrain is equally important. We are constantly striving for building the best boots in the game for every terrain and every riding level. This means we invest in all parts of our range and try to come up with the best solutions tailored to every terrain and each riding style. One outstanding example though will of course be Xavier de Le Rue's new signature boot the "XV". For this boot we've invested plenty of extra hours to come up  with a completely new and innovative backcountry boot construction.
Which other footwear sectors do you follow which influence the line?
Our freestyle boots are often inspired by sneaker culture and skate shoe trends. We like the clean look and style of skate shoes and also the skateboard culture is something that we really can relate to. Our backcountry/ adventure series and our all mountain boots are rather inspired by outdoor trends and classic hiking boots.
What are your top marketing stories for next season?
XV: Xavier de Le Rue's new signature boot features a completely new and innovative backcountry boot construction.
Deemon L3 BOA Cocard & Deemon Cocard: Brandon's first ever signature color way boot.
Team Boots: We'll present new special team boots, exclusively for DEELUXE team riders in two different versions. Keep your eyes open for the release at the beginning of 2022.