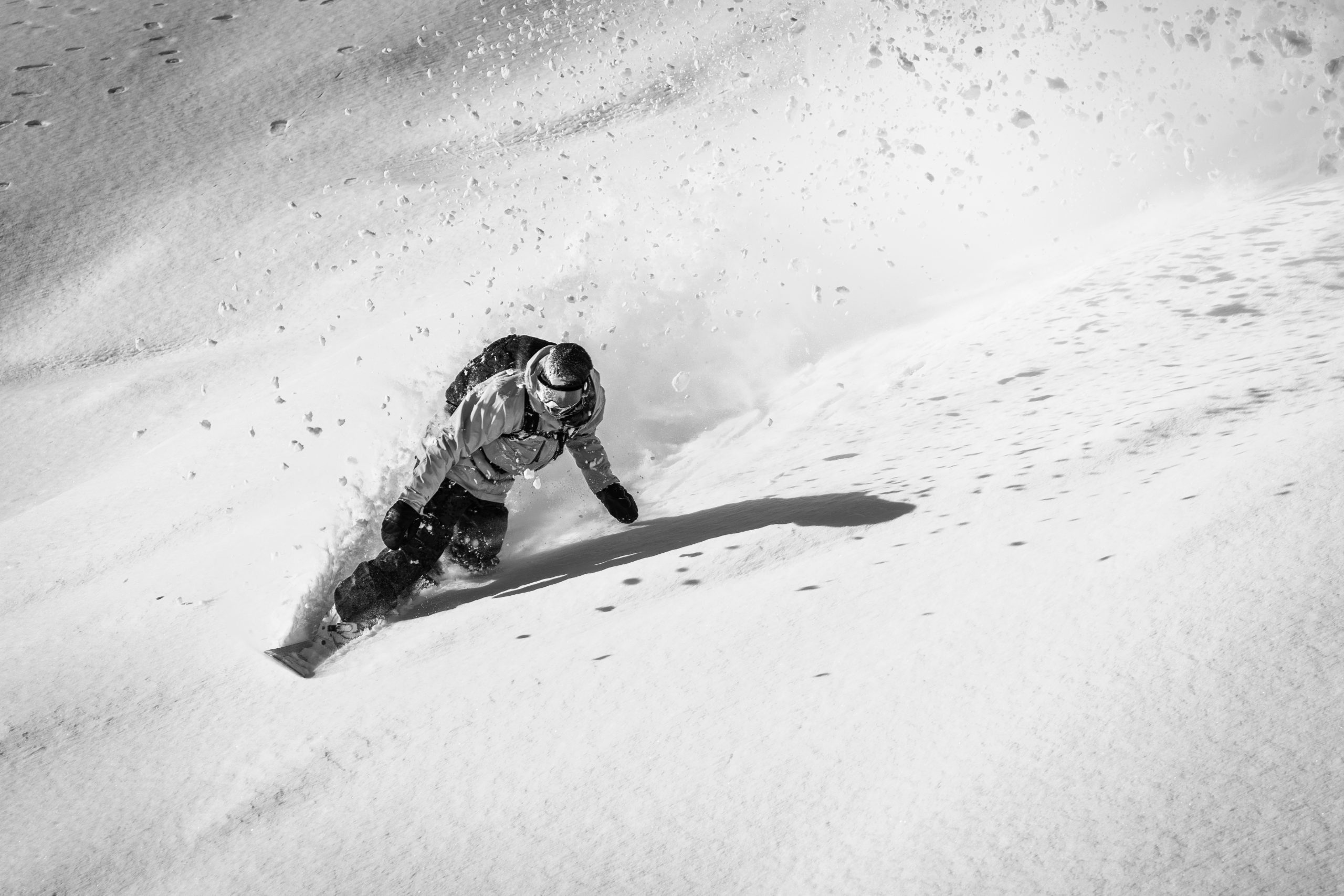 Salomon 2022/23 Snowboard Boots Preview
Retail Buyers Guide: Snowboard Boots 2022/23 Retail Buyer's Guide
Brand: Salomon
Interviewee: Baptiste Chaussignand, Product Marketing Manager
Everyone has been affected by impacts from Covid-19 in one way or another. Have you had to change manufacturing or sourcing processes and can you explain any good examples of how your business has pivoted effectively?
Thanks to all the work that has been done the last few seasons on our boot line with the Fit To Ride construction, we are experiencing an amazing momentum. The FW21/22 sell-in season was outstanding.  But unfortunately, the Covid19 situation in Vietnam was really bad which heavily affected our production capacity. This is the case for many footwear brands as well.Changing the way we produce our boots was too risky and could have a big impact on the quality of our products. So we decided to fully trust our vendors and partners for this production again.
Carry-over was a hot topic for 21/22 boots. Where did your brand sit on the matter and has this changed for 22/23?
In FW21/22 we decided to not offer many carry overs. Just because when the pandemic came out, most of product were discounted in store. Also, the line was fully designed and ready for production, green light.But for FW22/23 the situation is clearly different. Most of black boots and bindings are carried over and we already identified the styles which will be carry forwarded to FW23/24.
The bricks and mortar model is changing rapidly. How are you working with retailers and your ecommerce channel to ensure as little conflict as possible?
Managing our Channel Right Assortment with basic fundamentals helps us reducing conflicts between distribution channels. We also made efforts to harmonize our price strategy across Europe. And we are committed to not discount our products on our own eCommerce platform during the hot season.And for sure being close to our local organizations and managing our business with a sweet dose of common sense is the right way to go.
What's your company doing to improve its carbon footprint/eco consciousness?
Designing high quality, timeless product is one of the best ways we can reduce our impact. Quality and durability have been, and will continue to be, the cornerstone of our products. Without this foundation, sustainable features and technologies become less relevant.So for FWW22/23, we heavily invested in sourcing and developing new materials to design and build our Snowboard Boots.For example, the all new ECHO boot is built with 20% of recycled material our of the total weight of the boot (50% of the upper is recycled, 78% recycled 3M Thinsulate insulation, Hybrid Ortholite insole). This new boot is also featuring the FuzeSurge midsole – a 30% biosourced EVA component. And this boot, as any other boot of the line is PFC and PVC free.Our new all mountain freeride boot program (Echo / Malamute) is build like this. And this is the first step into a boot construction revolution at Salomon Snowboards.We also worked to certify 100% of our boot carboard box with FSC label, and remove all single use plastics from packaging.
Will you be using any previously unseen materials (in build, cushioning, support or grip) or construction methods?
We are introducing the FuzeSurge midsole an all-new EVA component which is 30% biosourced which has a lower impact in terms of CO2 and is less toxic for our product makers.We are also introducing the new Ortholite Hybrid insole (15% regring product waste, 5% recycled rubber, 12% bio-oil). It is a dual-density insole featuring a molded heel cup for all day comfort and a precise.On our new All-mountain freeride boot segment, the MTN GOAT outsole is build with our Winter Contagrip which offer the best level of grip of natural terrain and icy conditions. This rubber compound is made out of 50% of natural rubber.
What lacing systems are your main focus in 22/23, and why? Is shifting customer preference influencing what you offer, or are things pretty stable now?
Salomon Snowboards unique lacing technology are still sought after by many consumers. For example the Power Lock which equips our most famous freeride boot the Malamute.We also observe a huge traction for our heel lock system called Straight Jacket. In FW22/23 for our renewed all-mountain program we have developed two evolutions of this system. The Straight Jacket PRO on the ECHO lace BOA and the Precision Harness which equips the Dual BOA and Power Lock boots.We observe that BOA® lacing options have more and more traction in all our major markets. We have been building a strong partnership with BOA® over the past years our range is now pretty stable in terms of lacing options.
Please tell us about the dominant visual themes in next year's boot line (materials as well as colours), including any interesting artist collabs you have lined up.
Black boot, outdoor inspired colors, simple and authentic designs are what our consumers are looking for.At Salomon we have the change to have a strong footwear collection with famous products and designs. So we also take inspirations from this part of our brand.
Which part of your range are you investing in the most? Freestyle, freeride, do-it-all, beginner…? Why?
For the past 4 years we strongly invested in applying the Fit To Ride construction to the entire boot line. From the freestyle focused boots like the Dialogue and Launch to the ECHO and MALAMUTE  in FW22/23. This season will be about All mountain and freeride.A franchise like the ECHO for all around freeride rider was missing in our line. And keeping the legacy alive for the Malamute is necessary. There are Malamute fans in all regions and we are offering them the best and most eco-friendly Malamute ever!
Which other footwear sectors do you follow which influence the line?
We, as a global outdoor brand, are naturally influenced by the outdoor world. Salomon have been creating iconic hiking and trail running shoes for last few decades.But lately, we developed our Sportstyle program which offer high fashion shoes and sneakers inspired by iconic models.New season we will reveal a unisex collab with our footwear friends. Two boots, the Launch Lace SJ BOA, the IVI BOA SJ BOA, and a new shoes XT6 GTX. The three items will share the same colorway and will proudly promote our unique style !
What are your top marketing stories for next season?
We will be focusing on pushing our sustainable All mountain Freeride program with the ECHO boot, The HIGHPATH board and HIGHLANDER binding.
Making all mountain riding good, clean and fun !
Best Sellers/Hero products
ECHO LACE SJ BOA :The Echo Lace SJ BOA® boot embodies all-mountain versatility in our most sustainable design. Featuring STR8JKT BOA® Pro, a three-point heel harness designed to eliminate heel lift, this boot provides precision fit and response. From top-down and inside-out, the Echo utilizes innovate eco-friendly materials for support, comfort, and durability.
MALAMUTE DUAL BOA :The Malamute Dual BOA® is our most supportive and durable boot for freeride performance. Featuring a very stiff, responsive upper built with Fit To Ride construction and loaded with features like MTN GOAT outsole and Precision Harness, this eco-friendly boot was designed for riders who demand durability, response, and comfort for seasons to come.
LAUNCH LACE SJ BOA TEAM :Combining style queues from an iconic sneaker silhouette, the Launch Lace SJ BOA® Team features all the things you know and love from the Launch Lace, including Fit to Ride construction and our STR8JKT 3-point heel harness, activated by BOA® Fit System. For 2022, we've paired the Launch with a redesigned, weather-proof XT-6 GORE TEX sneaker.