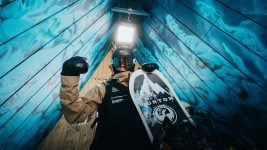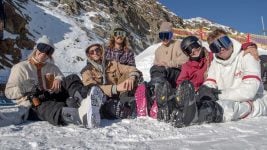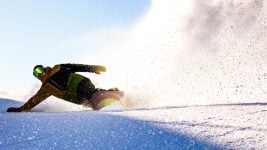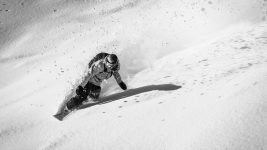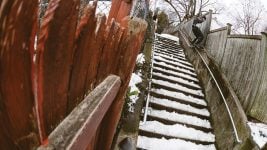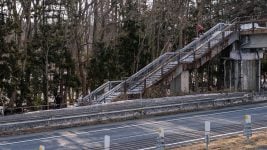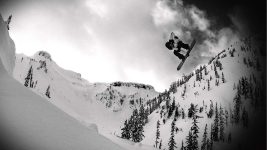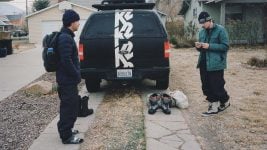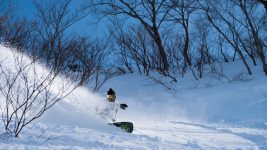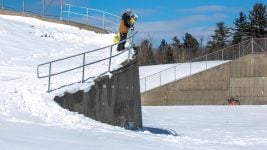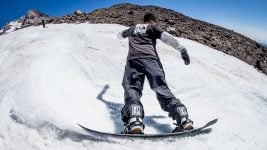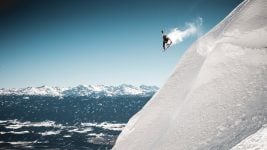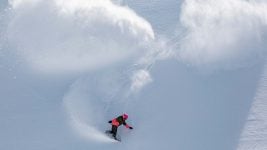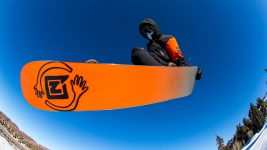 Snowboard Boots 2022/23 Retail Buyer's Guide
In 2021, people learned how to stay local and make the most out of their own surroundings. The pan European shutdown of ski resorts forced more people to get involved with local outdoor sports. This will continue in 2022 and maybe 2023. The huge increase in demand for the gear that comes with that will potentially show its face again this winter. Ladies and gentlemen, welcome to next winter's Snowboard Boots 2022/23 Retail Buyer's Guide.
Despite the side effects of Covid–19, ordering/production issues, transport delays and delivery timelines, the first analysis shows little carry-over. Like Ride, K2, Vans and Rome, only black colourways on some best seller models or kids boots have seen a smart handling process to help retailers recover from last winter. Everybody has their own strategy to counter the pandemic effect and it is safe to say that brands have been creative to overcome problems, find solutions and anticipate future issues with long term flexible plans. For instance, Nidecker hired Mauricio Molina, a shoe-maker and boot guru, as product line manager to revamp their entire boot collection. For their 30th anniversary collection, Flux will not change anything as their factory anticipated early material supply to keep the production stable and in time. All in all, everyone wants to meet their customers'preferences. Flo Heim at Deeluxe states, "our goal is to bring a fresh and interesting new line every year and provide our customers with the best products possible. We want to do our best to keep people excited and supply them with gear that makes them stoked to go snowboarding". Words to live by.
Green Me Up!
These days, eco-consciousness is a strong topic. Some brands are leading by example while others are asking out the help of external agencies to follow the right path. Yet they unanimously agree that greenwashing is not the way to go for our industry. For example, ThirtyTwo is part of all of Sole Technology's eco initiatives that reduce the company's carbon footprint and focus on environmentally responsible business decisions. But as Tommy Delago at Nitro states "If you seriously want to reduce your emissions, you need to look at the whole process from raw materials all the way to product disposal."
Besides plastic-free packaging and avoiding airfreight, brands are starting to source and develop new eco materials to build their boots. As far as it could go, Salomon managed to build "the all0-new ECHO boot with 20% of recycled material out of the total weight of the boot. This new boot also features the FuzeSurge midsole – a 30% biosourced EVA component" claims Baptiste Chaussignand. For Elias Elhardt's new signature model, Deeluxe is using Bloom Rise foam made out of algae. It replaces 90% of the EVA used in a regular snowboard boot. And DC are on the same tip with theiralgae bloom Impact Insole ™. With the future looking greener, it will be exciting to see how boots continue to evolve.
Change has to start somewhere and the snowboard industry is taking a great step forward.
Tech Trend
Most of the brands offer specialized products and all terrain workhorses. The ultimate goal for brands is creating a product range that is reliable, simple, durable, diverse and to keeps its promises in termsof efficiency and functionality no matter the terrain and conditions. In order to reach that goal, most of the brands took the opportunity to work on new materials and fabrics. For instance, "Nitro has expanded some constructions and materials that they started this year, also into additional models for 22/23: 3D knitted fabrics, thermo welded overlays and reinforcements while working on several mid-to-long term raw material projects during the Covid period" explains Tommy Delago.
With comfort and fit being a sensitive and ongoing quest in product development, most brands are following the out-of-the-box fit or customization path. You name it: K2's "#winningwithfit", Nitro's"Ultimate Fit", Rossignol's "Precision Fit", Salomon's "Fit to Ride" or Head's very own "Liquid Fit"technology, a revolutionary and sustainable snowboard boot customization system, already introduced this winter. Comfort and precision are key topics as always. Brands are always refining the heel hold in every situation but without compromising the comfort and blood flow in our happy feet. Burton revised their liners by incorporating a memory foam construction in the toe box to increase comfort where the boot interacts with the binding toe hooks and DC have added recycled mesh to create more sustainable and breathable liners.
Cushioning through the mid and outsole has been a development field for some time. Snowboard boots are the interface between the board/binding combo and the human body. Northwave's "ETPU Shock absorber"or Salomon's "FuzeSurge" midsole guarantee to keep your bones and joints strong and alive. Let's not forget the search for the perfect grip, which can save your life while climbing down an icy ridge or hopping a few rocks while heading to your favourite chute. In that case, Vans switched to a new Winter Traction rubber compound on all of their boots for better grip and traction, Flux draws inspiration from snow tires' structure, Northwave partnered with HyperGrip to provide great control and traction while Nidecker focuses on the latest iteration of Vibram's Icetreck rubber and Salomon uses their Winter Contagrip, which Chaussignand claims "the best level of grip of natural terrain and icy conditions." Safety first.
Last but not least, following DC this winter, Nitro will introduce Step On® compatible boots, the Profile and Cave models, which will "be a great addition in fit, function and style to the well-established functionality of the Burton Step On® system", stated Tommy Delago. On their own ends, Burton focuses on their Step On® softer boot offerings, notably the new Photon Step® On Soft and Felix Step On® Soft.
Lacing System: BOA Supremacy?
All snowboard boot brands are working closely with BOA. Despite developing their own lacing systems and continuing to use them in their product lines. ALL brands believe in the reliability of the BOA closure systems and praise it as being practical, user-friendly and efficient.
BOA TX3 lace combined with H4 dials are the hot lacing system at the moment and it's often combined with traditional lacing or even speed lacing. Rome uses "BOA TX3 woven laces to get the snug, dialled-in hold of BOA , but with a bit more give and flex which we feel snowboarding needs"adds Matt Stillman. With countless options for lacing systems, end consumers have the chance to find their favourite set-up. Brands have seen a lot of success in BOA boot offerings and therefore continue to offer a solid variety of BOA boots to satisfy the market's demand.
Colours of Life
Back in black, black is back! Despite black continually being the number one colourway, lots of manufacturers are making the effort and taking the risk to create popping pieces, either on the entire boot or through bright highlights and tone-on-tone earth pigments. Many agree that the "biggest volume (in a model's sales) is not always the black colourway", mentions Tommy Delago. Deeluxe, which is known at times for bringing up some monochromatic colour collection shakers, now adds some flashy highlight colours and appealing details "to bring a bit more colour to the collection, without trying to be super poppy".
Still, Flux, Rome, Ride, Vans and Head boot collections are defined by timeless colourways and clean patterns. Northwave is offering Ethan Morgan's new Decade pro model. Inspired by his successful DIYX event concept, it allows the customer to be the graphic artist. The winner of the competition will be a special guest at one of the DIYX events. At Vans, they use innovative skate tech and styling from their Winter MTE line that influences the snow category and vice versa, built specifically with snowboarders in mind. For the 22/23 season, ThirtyTwo collabs with Crab Grab, Santa Cruz, Spring Break and Chris Christenson.
Overall, visual themes and design inspiration come from a large spectrum of shoe styles but skate shoes, sneakers, trail runners, outdoor shoes and expedition hiking boots are the main sources of inspiration. At Rossignol, Arnaud Repa even combines inspiration from ski boots for precise fit and resistance to forward lean, hiking boots for grip and stability and running shoes for printing techniques and fabrics. And Maurizio Molina at Nidecker rounds it off by stating "the ultimate goal is to create a product with a mix of high performance technology and a modern, cool design".
It's safe to say that the industry is taking risks and pushing the envelope with innovative products to push the sport. Snowboarding is alive and well. Brands are adapting to the current situation and showing faith in retailers and a strong commitment to end consumers. The community on the other side is as strong as ever, with riders as diverse as the range of cultures on planet earth, and the snowboard scene continues to produce some wonderful content on all fronts. Ladies and gents, it's time to stack up the shelves, work together, inspire others and encourage people to get out there and have fun.