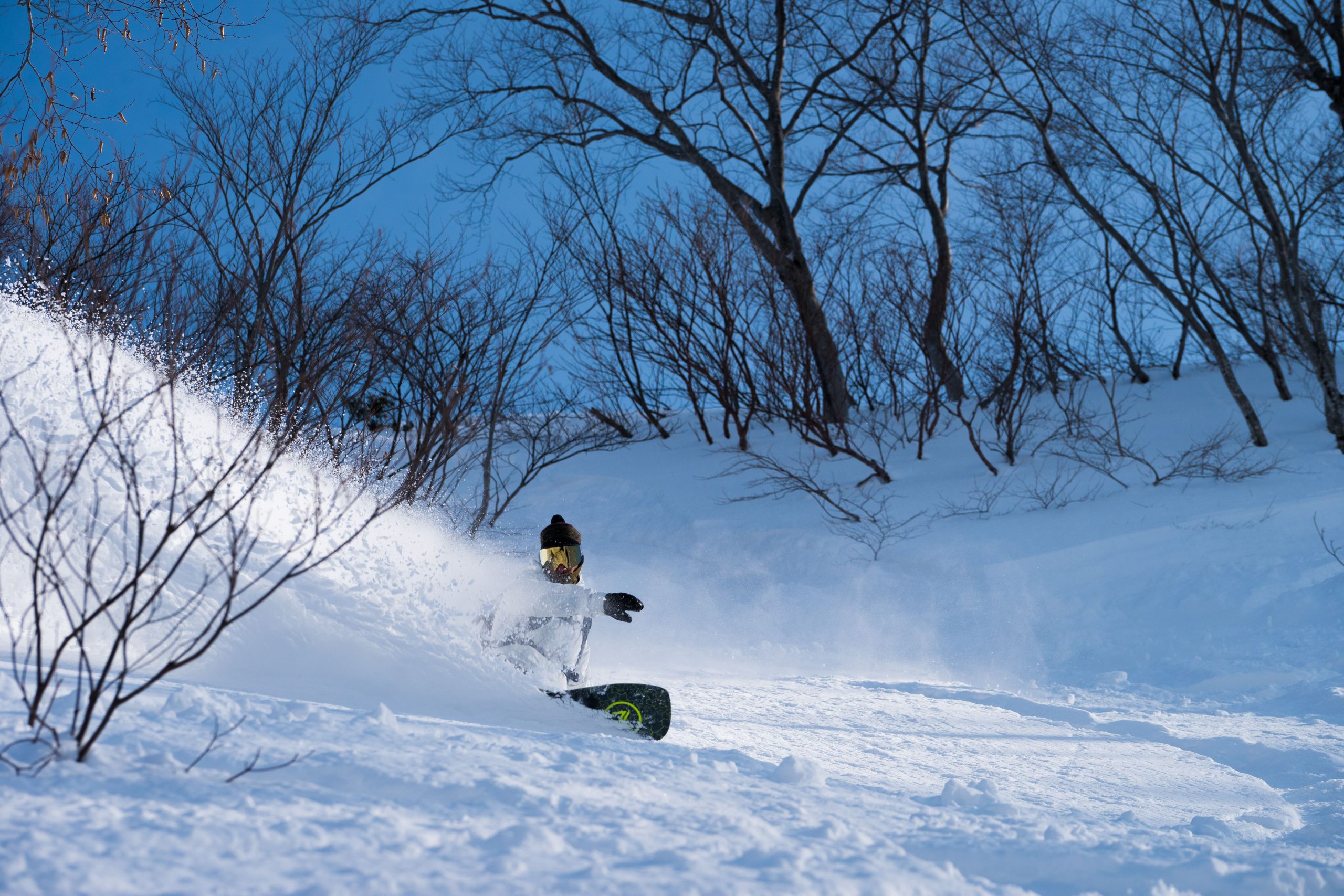 Nidecker 2022/23 Snowboard Boots Preview
Retail Buyers Guide: Snowboard Boots 2022/23 Retail Buyer's Guide
Brand: Nidecker
Interviewee: Maurizio Molin, PLM Boots
Please provide an overview of how 2022/23 is shaping up for your brand.
In short: ALL NEW. 22/23 sees a full reboot of the Nidecker boot line; these really are the best boots we've ever made, with a new factory, new design team, new materials…new everything. With different players in and out over the last few years we feel there's space for boots with insane finishing, innovative tech, great ridefeel and decent value, so that's what we set out to do. It's been a massive commitment in money and energy, and by doubling down here, we're showing just how seriously we're taking the boots category…we're so excited to show you what we've been working on.
Everyone has been affected by impacts from Covid-19 in one way or another. Have you had to change manufacturing or sourcing processes, and can you explain any good examples of how your business has pivoted effectively?
We knew that the situation would be complicated for all brands and thus we gave our best to come back this year with more novelties than the previous years. Up until now, our boot sales have been pretty good, but our long-term goal is to be at the top of the game by giving our customers a unique riding experience; our #1 goal is to offer the best possible products in the 3 segments that are boards, bindings and boots. We knew our boot program was the place to start, so for 22/23 we start the big revival on Nidecker boots!
Carry-over was a hot topic for 21/22 boots. Where did your brand sit on the matter and has this changed for 22/23?
In the boot segment, our main guideline was to launch the big renewal, despite the difficult conditions related to COVID. That's why this year we're coming to the market with 90% all-new products. And these novelties are not just colorways, this year we are coming up with completely new models, meaning new lasts, new outsoles, new technology, new features!
The bricks and mortar model is changing rapidly. How are you working with retailers and your ecommerce channel to ensure as little conflict as possible?
We remain firmly committed to snowboarders buying snowboard gear in snowboard shops. Even more so for boots; it depends a bit on what kind of customer you're talking about, but in general it's just not possible to get the same service, choice and understanding of fit outside of a snowboard shop. Then some customers are a little more confident buying online and aren't just happy to buy online; they're disappointed if they can't. So in answer to your question, we prefer to try to meet our customer preferences in the way they buy just the same as we prefer to give them different pricepoints, stiffness options, and technology mixes in our hardgoods.

What's your company doing to improve its carbon footprint/eco consciousness?
Production-wise we're trying to produce less and less. Production-wise, we are trying to reduce our carbon footprint by producing fewer samples, which not only reduces the use of materials but also the recurrent transits between our production countries and Switzerland. At the same time, our head office, which also houses our development offices, is directly powered by solar panels. We organised a global litterpick with our 1% For The Planet partners Summit Foundation this summer; the activation was called Stash The Trash and showed our commitment to doing what we can to make the world a better place on a local and global level. Look around the car park of our head office and you'll quickly realise that the lion's share of our employees travel in by electric car or public transport.
Will you be using any previously unseen materials (in build, cushioning, support, or grip) or construction methods?
Regarding the general construction of the shell, we started completely from scratch. We have redone the sourcing of materials for all our new models which means that we have used only new materials in building this new epoque of Nidecker boots. Regarding the outsoles, this year we are coming up with 3 new outsoles including brand new materials. Firstly, our first all-EVA outsole will bring a lot of lightness and comfort to our lower-end models. Then we have two other models which mix rubber and EVA, including a Vibram model which will feature the latest incantation of theirlegendary ICETREK rubber.
What lacing systems are your main focus in 22/23, and why? Is shifting customer preference influencing what you offer, or are things pretty stable now?
We know that today a large majority of the riders are looking for simplicity and reliability, and that is why we have pursued these new developments in collaboration with BOA. But this does not mean that we do not bring novelties in close. On the contrary, actually; this year we are launching 2 brand new BOA closure systems, which are exclusive to NIDECKER. Both systems, External Heel Lock and Internal Heel Lock, allow the user to considerably improve the heel-lock inside of the boot.
Please tell us about the dominant visual themes in next year's boot line (materials as well as colours), including any interesting artist collabs you have lined up.
I called the dominant theme of the 23/23 collection "Visual Tech". The idea was that first we studied the functions of the boots, like the lacing, the asymmetry to improve the flex, etc., then we worked on design trying to enhance the technologies with a modern and minimalistic look.
The materials are the result of a long research to offer the most performing and durable fabrics and in the same time different for each model and price point.
The colours are more neutral for high end models like the Index and Kita inspired by the tech of the boot and by the type of riders that this boot will use.
While the rest of the collection we have balanced the variety of neutral colour as well with colorway inspired from Cool Tech, for example those products made in collaboration in between a Tech Brand with a Fashion/Cool Brand.
Which part of your range are you investing in the most? Freestyle, freeride, do-it-all, beginner…? Why?
Easy, all the range! As we are releasing 5 new models this year, we have aimed wide and dedicate each boot to a particular environment:
The INDEX, our top of the range boot: Specially designed for backcountry adventure.
The KITA: THE premium all-mountain performer
The RIFT: A surfy/freestyle boot.
The ALTAI: Best value all-mountain boots which also work great for carving
The CASCADE: Our lightest all-mountain boot
Cascade, Altai, Rift, Kita and Index are available in women's versions. The boots were named for some of the biggest, most scenic and dreamed-of mountains and ranges all over the world.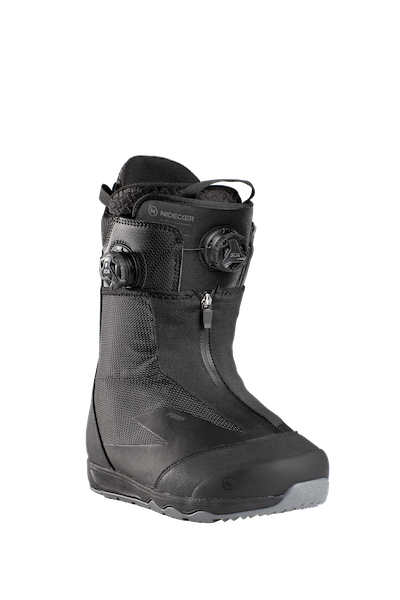 Which other footwear sectors do you follow which influence the line?
I'm passionate about the sneakers world, and I also study any type of footwear to find inspiration even for a small detail. Right now I really like the outdoor world and its various declinations, like trail running or expedition boots. My ultimate goal is to create a product with a mix of high performance technology and a modern cool design.
 What are your top marketing stories for next season?
We have so much new stuff this year, that it seems complicated to define a "top" story. So the whole thing. But if I had to define one, I would say our 2 new lacing systems focused on heel support. We know that today the main problem in the choice of a snowboard boot is to find a boot that can properly maintain the heel/ankle area to improve the control of your board but specially to reduce fatigue and cramps that can appear very quickly if you are not well maintained in your boot. With these 2 new systems, the external heel-lock on the KITA, and the internal heel-lock on the INDEX, you can focus the tightening on your ankle, without inducing any pressure points and thus improve your ride feeling. Then there are the outsoles, which have a strong influence from biomimicry (the study of the natural world to find design solutions) and have to be seen to be believed, and the general feel and finish of the line, at some really competitive pricepoints.
Best Sellers/Hero products
Altai : For us, this boot represents without question the best value you could find on the market today for a genuine mountain boot at a really strong pricepoint. Powerful support, shock-absorbing outsole, comfy liner, and materials which will still look great & perform even better even years down the line.
Rift : The goal here was to make a premium snowsurf/freestyle boot for riders who prefer a bit more flex and want to feel like they are riding in their sneakers. The Rift is made with an articulating cuff, which maximizes comfort, makes tweaking a ton easier and really allows a greater range of motion inside the binding.
Index : Made to counter extreme conditions in the most remote areas, the INDEX also comes with the best heel-immobilization technology we have ever created… our full 3D "Internal-Heel Lock".