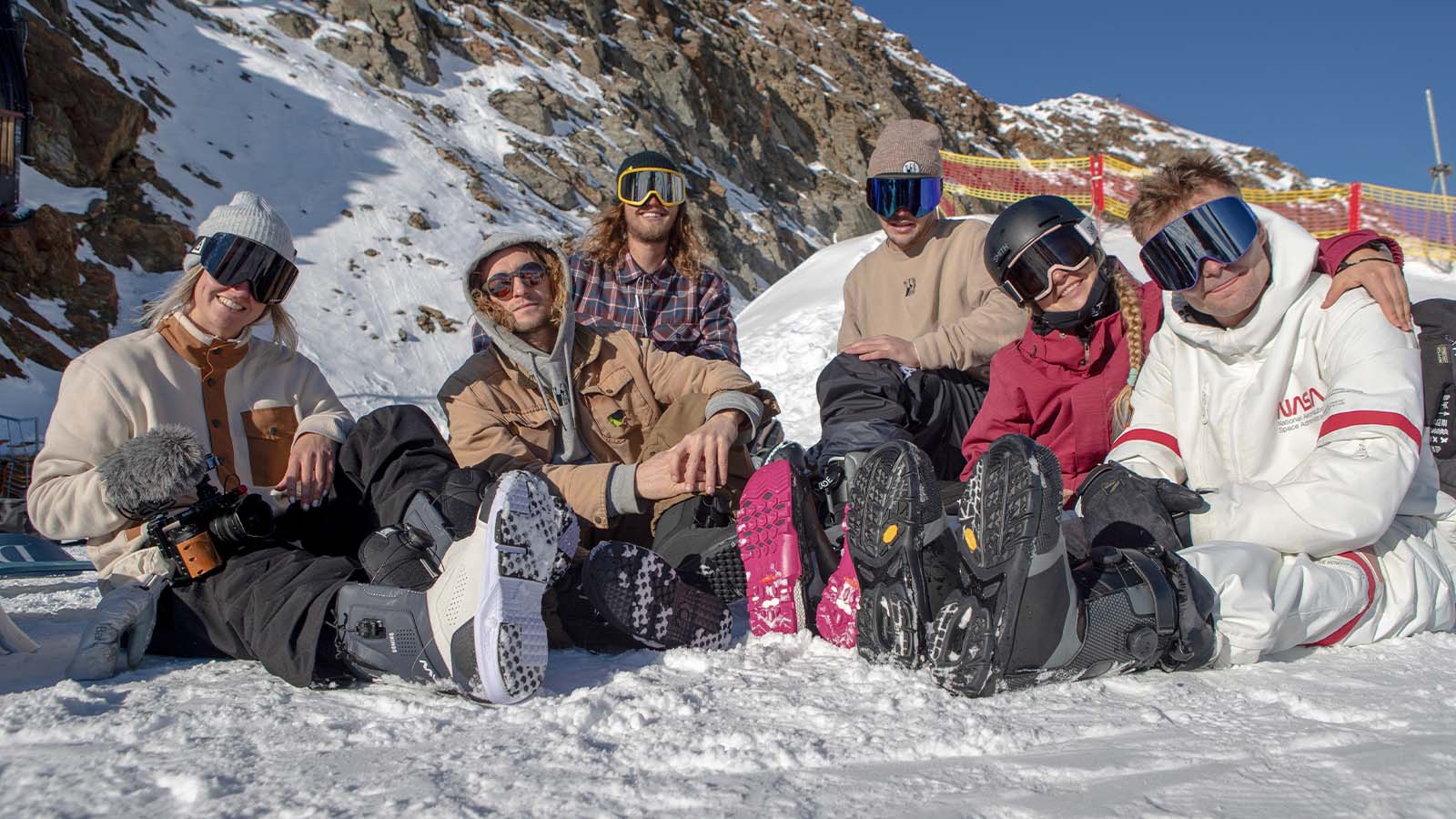 Northwave 2022/23 Snowboard Boots Preview
Retail Buyers Guide: Snow Helmets 2022/23 Retail Buyer's Guide
Brand: Northwave
Interviewee: Davide Smania, Product Marketing manager
Please provide an overview of how 2022/23 is shaping up for your brand.
We are proposing new hybrid closure system in order to have a dedicated mechanism to hold and lock your heel while keeping the opening of the boot so quick and smooth. A combination of Double Spin wire closure system or SLS + Spin are doing it.
Everyone has been affected by impacts from Covid-19 in one way or another. Have you had to change manufacturing or sourcing processes and can you explain any good examples of how your business has pivoted effectively?
We took the chance to move production to a site at beginning of Covid-19 where we already have other shoes on production in order to have a better control. Not being able to travel was affecting the capability for new development so we invested more in the partner to have a better co-development. By the way we have a project in particular that has been postponed for extending testing phase because of these difficulties.
Carry-over was a hot topic for 21/22 boots. Where did your brand sit on the matter and has this changed for 22/23?<
We are working in order to simplify riders' life and make the boot more user friendly, especially on the closure phase, while keeping the same technicality. We introduced a new shock absorber system (ETPU) we called popcorn last season to a limited edition of our famous Decade and from new season it will used also on the normal version.
The bricks and mortar model is changing rapidly. How are you working with retailers and your ecommerce channel to ensure as little conflict as possible? We are trying to avoid conflicts at the best, the old distribution chain has still a big importance also for the added value they can provide especially on certain markets. I have to mention that a lot of "traditional shops" have also the online part, so it's fair to not be too aggressive with our e-commerce.
What's your company doing to improve its carbon footprint/eco consciousness?
We are working together with an external agency which is supporting us on this path. We truly want to change the actual situation and not just take advantage of an easy greenwashing.
Will you be using any previously unseen materials (in build, cushioning, support or grip) or construction methods?
ETPU shock absorber which is not just dispersing the hit but also providing force back for having more pop and bigger ollies. We developed a winter compound with a partner which is named Hypergrip, in order to provide a great control and traction also on mid-hi range of the collection.
What lacing systems are your main focus in 22/23, and why? Is shifting customer preference influencing what you offer, or are things pretty stable now?
As said in the beginning we are proposing new hybrid closure system in order to have a dedicated mechanism to hold and lock your heel while keeping the opening of the boot so quick and smooth. A combination of Double Spin wire closure system or SLS + Spin are doing it. We are proposing different closure systems based on consumer needs, from those who like easy entry and simple fit regulation, passing to SLS to have differentiated closure area, 'till the Decade Pro we made for Ethan Morgan which comes with traditional laces to have a dedicated fit at each step of the lace which is empowered by the SLS system to have a fast and dedicated heel retention system.
Please tell us about the dominant visual themes in next year's boot line (materials as well as colours), including any interesting artist collabs you have lined up
I mentioned already major materials on the outsole. On the upper we are using more thermowelded finishings and 3D printings to reduce the number on stitching holes. We use earth colors a lot, sometimes tone and tone, others with some contrast like iridescent metallic or fluo. The interesting collab is with Ethan Morgan, we are proposing his new Decade promodel inspired by the DIYX concept where the customer will be the artist and "the winner" of the competition will win the special invitation to join the event.
Which part of your range are you investing in the most? Freestyle, freeride, do-it-all, beginner…? Why?
Do-it-all considering the riding needs. For example our Domain boot with its flex 9/10 is for those you like a reactive response, it's used on Freeride, big jumps and slopes styles, some riders are also hitting rails, but it is not exactly the usual jibbing boots. We have other models like Decade 7/10 or  Edge 6/10 if you're looking for more mobility.
Which other footwear sectors do you follow which influence the line? Sneakers, outdoor shoes, technical alpine boots
What are your top marketing stories for next season?
The one I mentioned about Ethan Morgan Pro model inspired by DIYX concept
Best Sellers/Hero Products
DOMAIN 2SPIN: Our most responsive boot in the collection with a flex 9/10 is really appreciated for his support, the power strap is there to complete it. From this season we made the more user friendly version by equipping this model with the combination of two SPIN wire closure system, one for the upper and the other dedicated for the heel "Locker" retention system.
DECADE HYBRID: Our most famous boot appreciated for his versatility has now a more user-friendly closure system without affecting the performance. The combination of the SPIN wire closure system for closing the upper and the SuperLace single for the dedicated HEEL LOCKER HYBRID retention system makes the entrance so easy, but it assures a secure and tight hold where needed.
DECADE PRO: Yes, we made it again with Ethan Morgan. It is based on the model Decade but it comes with traditional laces closure system to have a fully customizable closure on the upper, but also equipped with the Heel Locker Hybrid retention system that is activated by pulling the later level.