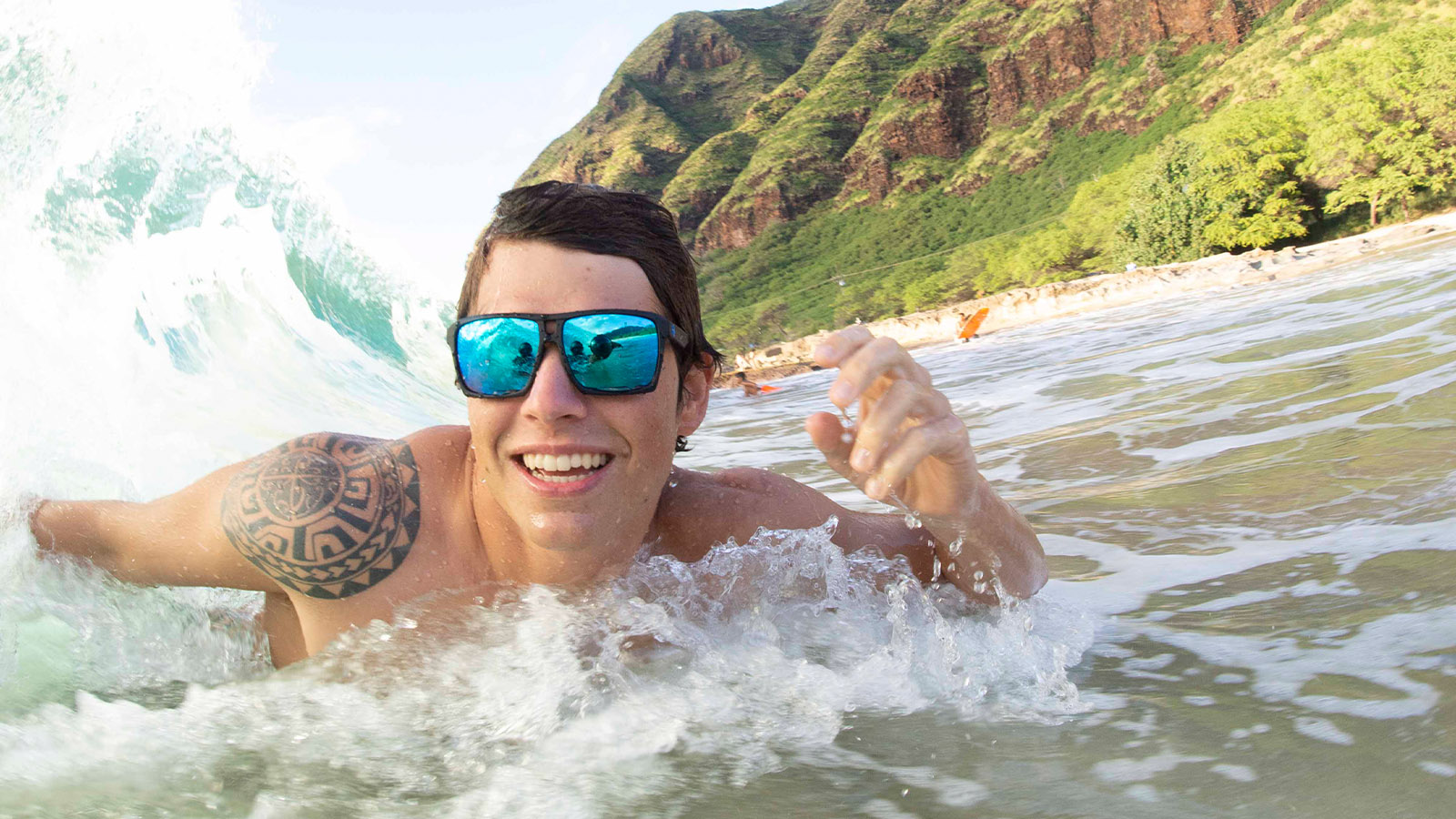 Dragon 2020 Sunglasses Preview
Retail Buyers Guide: Sunglasses 2020
Brand: Dragon Eyewear
Interviewee: Shay Williams, Product Development Specialist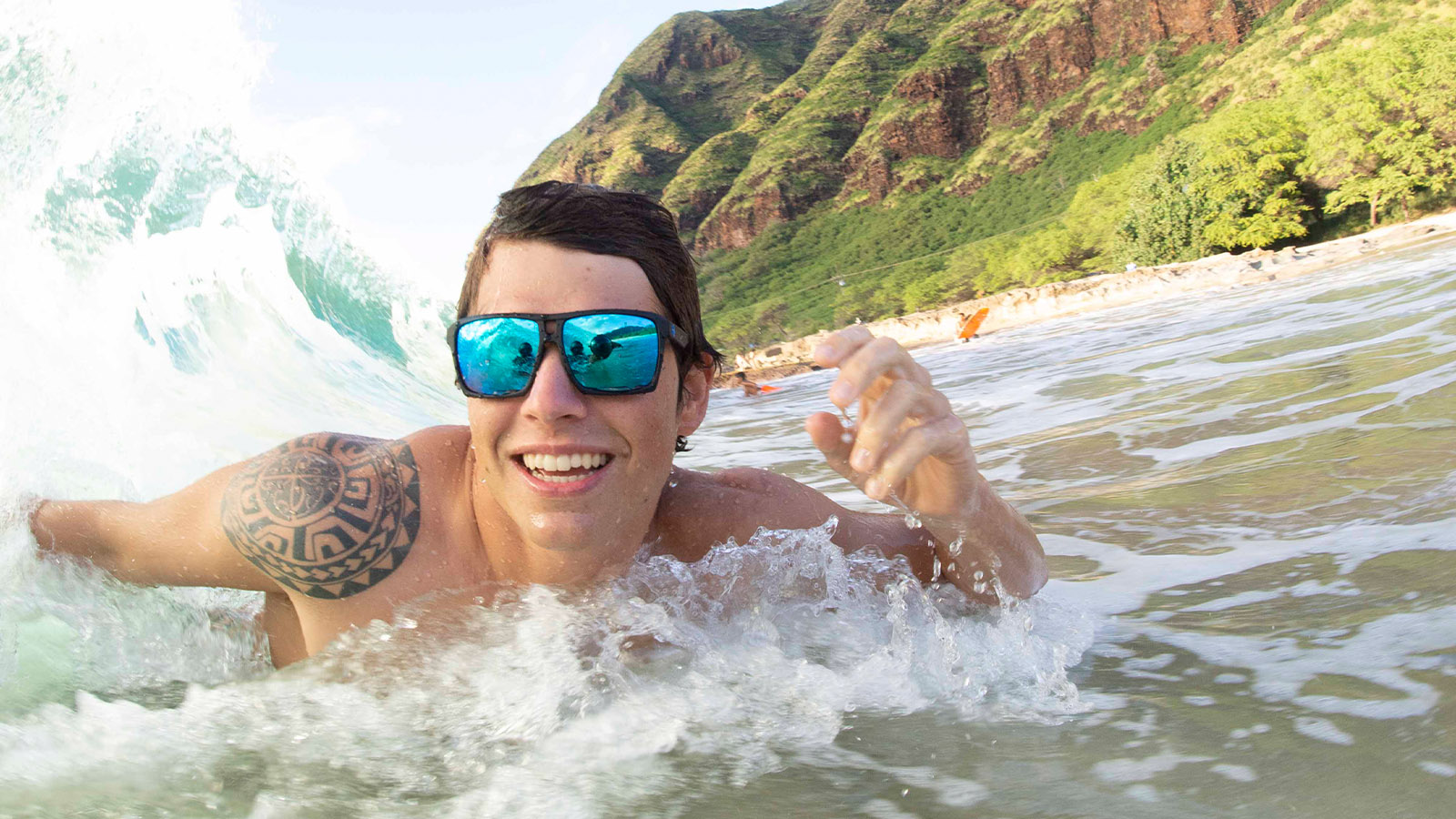 How is the actual situation of the Sunglasses market?
Under normal circumstances, the sunwear market would have been in a strong place, albeit one filled with a shifting consumer-target for varying reasons. However, coming off of the global pandemic, it's impossible to predict how the global market, and more specifically the European Market, will react come autumn. Retailers will likely reduce orders on newer inventory preferring to sell down existing inventory as the world returns to normal. The likely downturn in travel over the summer will also reduce sunwear sales in tourist- and travel-heavy areas.
That being said, I believe the shift in where the market goes will be important. The market will further bifurcate: To price point styles (good shades at super affordable pricing) and to high end product built with quality (like our purpose-built Cross Performance Collection) and a solid feature base. In conjunction, proper marketing, distribution, and brand awareness will play a role. I believe ecommerce (both direct website, affiliate retailers, and marketplaces like Amazon) will see a larger share of the sales than previous. Which only reinforces the need for good product, justified pricing, and very strong marketing.
I'd hazard to guess that established brands will fare better than newer brands, but this is just speculation as there is no precedent for this situation. All that being said, I'm really excited about Dragon's offering, both in terms of quality, styling, features, color, and pricing for all of the releases in 2020, which I believe will position the brand well.
What are the key trends with boardsport sunglasses retailers need for 2020?
Even under the current circumstances, I believe that retailers will be looking for value. Now that doesn't necessarily mean price point, bottom of the barrel or rack glasses. It just means that the customer is getting a good value, regardless of the price point. I think in the fall, the market for appropriately priced, good looking suns will overtake other normal buying forces.
Of course, the line has to have key color stories, new innovative designs and features, and solid stories to back that up. The line must be well rounded, in addition to being priced at a solid value.
What are your main price points for this season?
The Dragon sunwear lineup comes in a variety of price points for the varying consumer needs, but there are a few key price points:
€129.90/£119.90/$129 – This is where the bulk of our collection lives, the Lifestyle collection. All of the sunwear in this collection are made from injected plant based-resin—our sustainable source material—and are equipped with our premium Lumalens Color optimized lens tints. Of course, the pricing has tiers from the base if you add a mirrored lens or pick a shield lens style, but this is our all-important base price where a consumer sees a lot of technology for a very competitive price. Additionally, this is where our Upcycled Collection pricing starts, our frames made from fully recycled PET (water bottles). More on this collection later.
€179.90/£159.90/$175 – This is the where Dragon's premium Performance Polarized lenses are sold in a variety of styles. In addition to the eco-friendly bio-resin and Lumalens color optimization, frames at this price come with an industry leading polarized lens with hydrophobic and oleophobic coatings to further add to the value.
€209.90/£195/$205 – This is the price point for our ultra-premium H2O Floatable collection. Coming in a range of styles, colors and shapes, the H2O Floatable is the most premium floatable sunglass on the market, also equipped with Lumalens Color optimization and Performance Polarized lenses.
€229.90/£215/$229 – €245/£229.90/$239 – The crown jewel of the Dragon sunwear line, the Cross Performance (XP) Collection. Purpose-built for activities on the water, the high alpine or for performance activities, Dragon's XP Collection distills all top of the line features for an unparalleled experience. With replaceable temples, removable lanyards, ventilated and adjustable nose pads, Lumalens Color optimization, and premium carrying case (to name a few features), the XP Collection is worthy of its price point atop the collection.
These are not every single one of Dragon's sunwear price points, but the key opening prices for bigger and more important feature sets within the line.
What is your collection theme and which stories are you telling to get customers stoked in 2020?
There are two main overarching topics, that break down into smaller stories the more granular or more specific you want to get. But it boils down to technology/innovation and being more eco-conscious, with the latter taking more and more importance within the brand.
In September 2019 Dragon retooled its sunwear line to be made from injection plant based resin, a more sustainable material to lighten our burden on the world and give back in what way we could. For March 2020, Dragon released the Upcycled collection, a small capsule collection of sunwear and optical frames that are created solely from water bottles, or recycled PET plastics. Dragon is the first brand in the space to have converted a majority of their line to plant based resin, as well as first to market with multiple, fully recycled frames in the eyewear space. It's a major initiative of the brand to become a leader in sustainable products for the outdoor and lifestyle space, and I think it's the most resonant story with consumers and the market today.
And while the bio- and eco-stories are important, Dragon was built on innovative product design, and the brand will not stop pushing the envelope in that regard either. With the launch of the Cross Performance collection, the top of the line is now rounded out with high-end, purpose driven product. Below that is the continuation and growth of the H2O Floatable collection, the market's largest and most premium floatable sunglasses. And wholesale introduction of Lumalens to our entire Sunwear line, further cements Dragon's commitment to bringing quality optics and premium product to all consumers and price points. The 2020 releases will only further supplement the aforementioned collections with more shapes and colors, and 2021 will see continued growth and innovation, as Dragon has come to be known.
What are the main materials used in your sunglasses right now and why?
As mentioned previously, the Dragon line is mainly broken up into three categories: Bio-Resin, H2O Floatable, and Upcycled, all of which use different frame materials.
The majority of the line is now created from what we call a plant based bio-resin, which is derived from a Castor-bean injection material, which is much more sustainable and eco-friendly at the sourcing point. It reduces our carbon footprint, allows for previously unusable land to be farmed, and limits the number of petroleum-based plastics into our ecosystem. You can learn more: https://www.dragonalliance.com/plant-based-resin-frames.
The H2O Floatable collection is crafted from a low-density TPX injection material that allows it to offset the higher density (but ultra-quality) nylon polarized lens and float. Dragon is truly the most premium floatable sunglass on the market.
The newest and least used (for now) material is from the Upcycled collection which literally takes recycled water bottle plastic and creates the injection material. By utilizing this process, we're not only repurposing what was once waste, but Dragon isn't expanding the carbon footprint by creating new plastics for frames and lenses. Learn more at: https://www.dragonalliance.com/upcycled-sunglasses.
An insignificant part of the Dragon sunwear line uses traditional TR90 or extruded acetate for its frame material.
Please explain what kind of lens technologies you are working with. Are we going to see any innovations?
I believe this has been answered previously, but reach out if you want expansion on any of the following lens technologies: Lumalens Color Optimization, Performance Polarized or H2O Floatable Performance Polarized.
Which tints and lens colours are trending?
The in outdoor and lifestyle market, the number one tint will always be grey/smoke. An overwhelming number, that tints dominates the market. However, that does not mean there is no room for anything else. Dragon's Seaglass collection has seen a rise in both pink/copper mirrored lenses, proving there's a market for fun and outwardly flashy colors. We've seen a downturn in the classic, more masculine mirrors like Plasma and Blue mirrors, but have seen an equal uptick in more fashion-forward gradient lenses.
It will be hard to predict after this summer's economic woes, but we'll likely see more gray lenses (base lenses are generally less pricey than a brand's mirrored lenses).
Which frame colours and graphics are on trend right now?
Much like the lenses, black frames are the overwhelming favorite, across all brands. Simple, tried and true, and not flashy, black frames dominate the sales figures. Whether matte or shiny or satin finished will depend on the specific style and shape, but it's the favorite. But there have been strides made in injection tortoise colors, but not just a traditional tortoise replica, but in tortoise-like colors. Our Rob Machado Resin story, which is am extremely wearable resin pattern for injection and acetate frames have seen outsized business relative to its size.
If you do prescription glasses: What are the main trends here?
Dragon has an extensive line of ophthalmic frames, which carryover some of the innovation and environmentally friendly stories. All of the existing and future injection styles are, and will be, made with our plant based resin material. The Upcycled Collection also extends to optical, with a collection of sizes and colors to choose from. And there's a distillation of features from our sunwear lines like armored venting or rubber socks and nose pads, also seen in our XP collections. While the product is for a different use, both sunwear and optical lines live together and share a lot of the same feature sets and materials.
Best Sellers
Please name and describe your 3 highlight pieces and items that retailers should definitely order.
Renew LL Ion – Upcycled Collection – Matte Black / Lumalens Green Ion
The Renew LL Ion is an extremely wearable shape that offers 100-percent UV protection and Dragon's Lumalens color optimization. Without overly complex details or gaudy shapes the Renew LL features a universally appealing silhouette, clean lines and understated colors. The Renew LL is a part of the Upcycled Collection, where style meets sustainability: Each frame is made from five recycled plastic bottles, helping Dragon give back to the environment we treasure
Injection Molded Recycled PET
6-Base Lenses
100% UV Protection
Lumalens color optimization
Made from five recycled water bottles!
Meridien LL – Rob Machado Resin / Lumalens Brown
The Meridien is Dragon's utilitarian style, designed with a sleek rectangular shape that encompasses maverick personality and timeless appeal. Inspired by retro surf heritage, the temples are crafted with a sleek concave design for a refined look. Constructed from injection molded plant-based resin and lightweight polycarbonate lenses, these frames are designed for peak experiences, ensuring durability and resistance against impact and shattering.
Injection molded plant-based resin
6-Base Polycarbonate Lens
Lumalens color optimization
CAM Hinges
100% UV Protection
Baile LL H2O – Matte Crystal Shadow / Lumalens Blue Ion Polarized
Designed in collaboration with world champion surfer Mick Fanning, the Baile is a sleek and functional sunglass for the ages. The 4-base lenses give the Baile a contemporary look while allowing for a compact folded shape and easier, more convenient storage. concave surfacing on the temples inspired by surf and skateboard design giving a unique feel and nod to our heritage. The Mick Fanning signature Baile comes with custom printed premium packaging including sunglass bag and exclusive box for great in store merchandising.
These frames float!
4-Base Nylon Lens
Performance Polarized lens
Lumalens color optimization
Mick Fanning Inspired Design
100% UV Protection