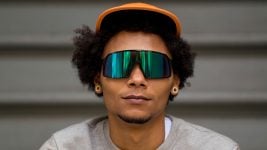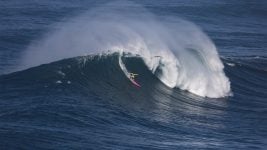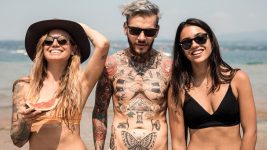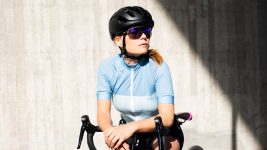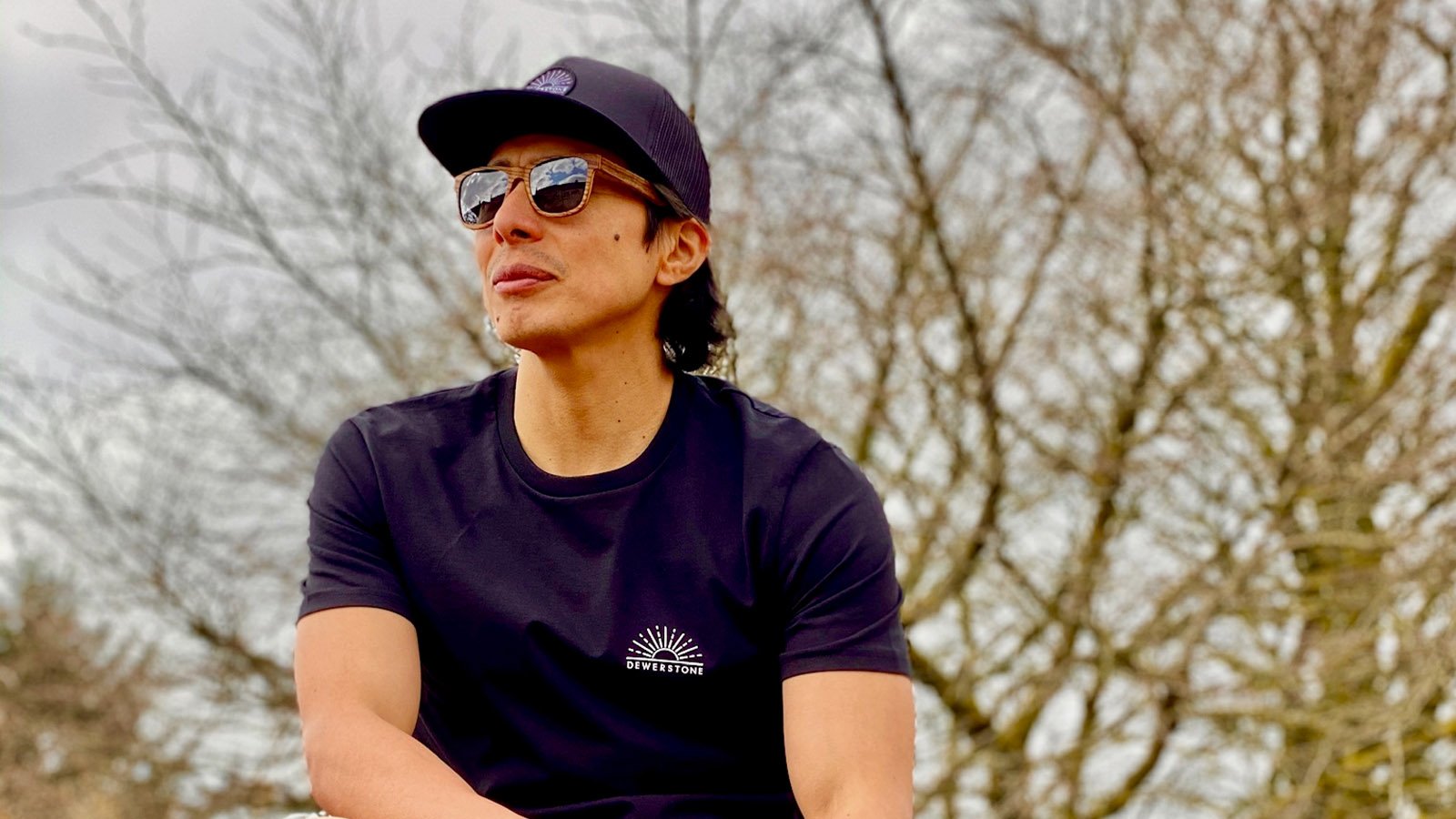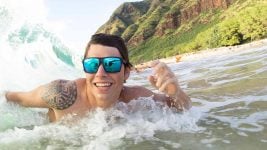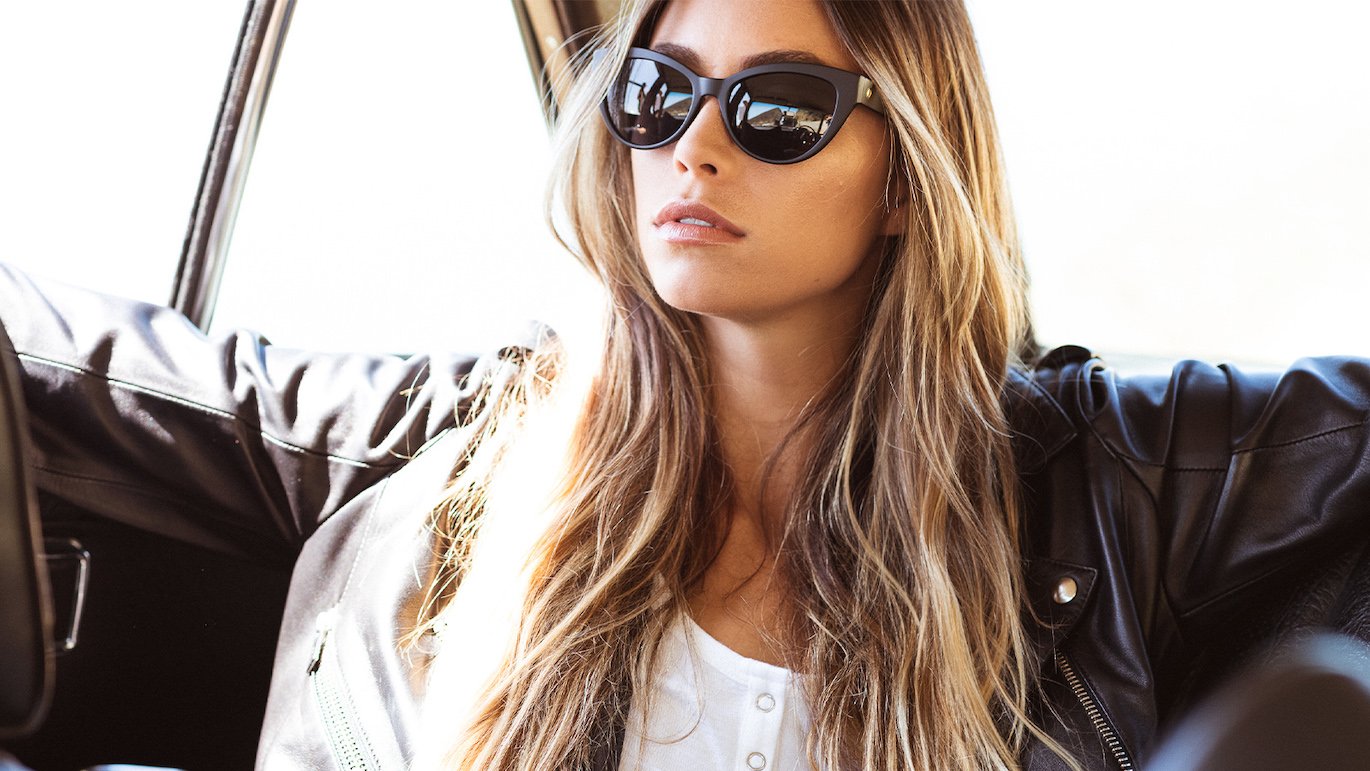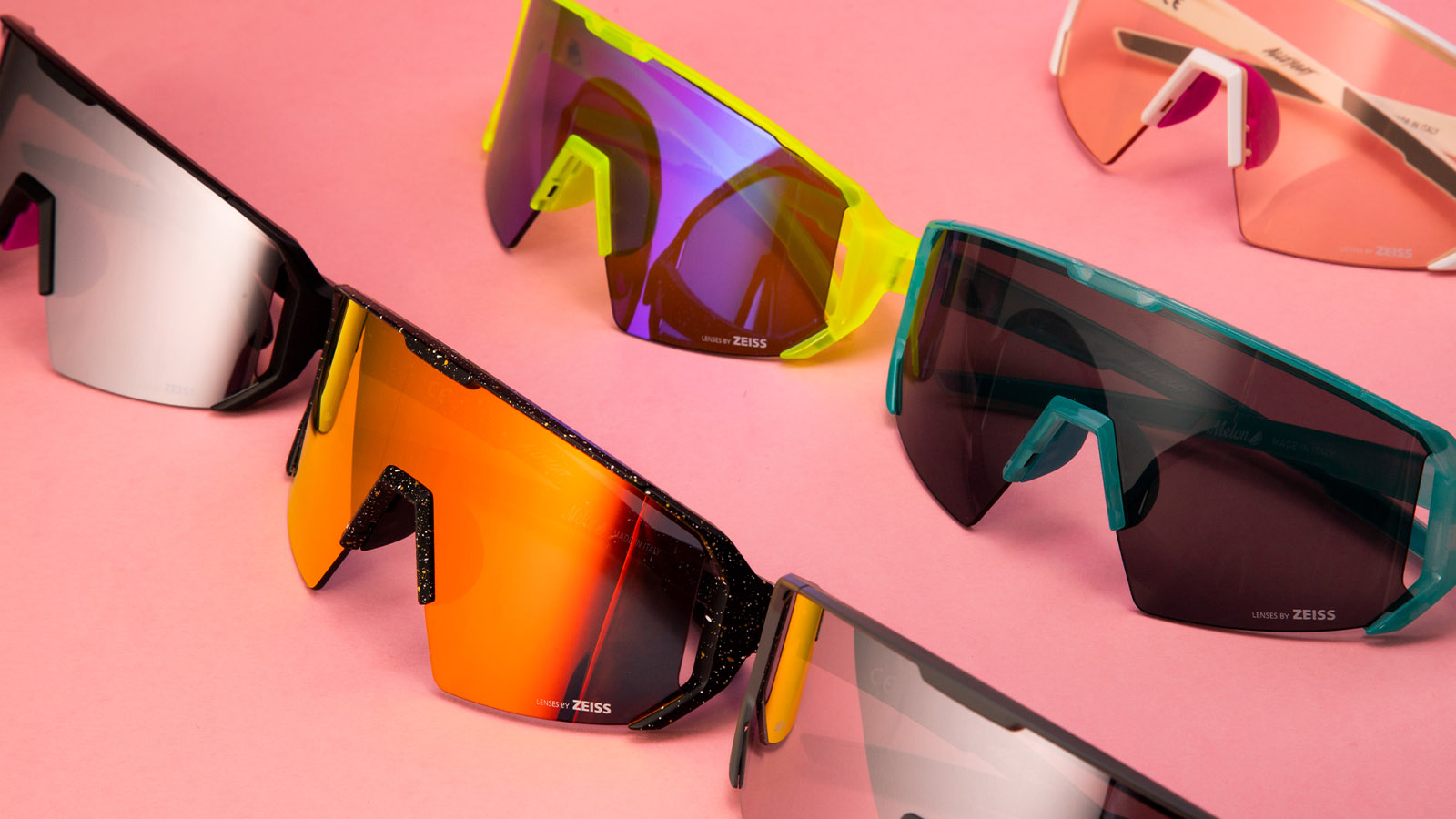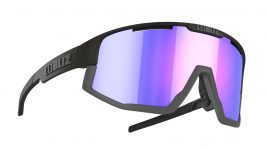 Here comes the sun! Find all essential 2020 sunglasses styles in our Retail Buyers Guide by SOURCE Skateboard Editor Dirk Vogel.
As consumers weigh staycation over the possibility of vacation, nothing is the same in summer 2020. But people still need sun protection. "In the current society where more and more people get health conscious and look for good quality protection for their eyes, sunglasses are a huge growing category," said Marie Azam, European Brand Manager at Carve. Asking around among brands, authenticity and purpose emerge as common themes for the season. "Brands need to understand themselves and their customers more than ever. This is a time where core values matter more than before," said Rory Atton, founder of dewerstone, an outdoor brand based in Dartmoor National Park, England.
This return to core values is already transforming the brand landscape. "The market will further bifurcate: To price point styles meaning good shades at super affordable pricing and to high end product built with quality like our purpose-built Cross Performance Collection and a solid feature base. In conjunction, proper marketing, distribution, and brand awareness will play a role," said Shay Williams, Product Development Specialist at Dragon Alliance. "The market is maturing and where we mainly had high- and low-end fashion sunglasses a few years ago there is now a more widespread market. We see a lot of mid-range alternatives and niche brands coming and the sport segment is on the rise with performance styles being adopted by the fashion scene as well," said Robert Olsson, Co-Founder of Spektrum. The focus on performance takes centre stage in sunglasses collections from boardsports brands this season, informing everything from frame shapes to lens tints and materials.
Looking at price points, brands respond to consumer demand for functionality even at the entry level, where labels such as Carve and Sinner stake their claim. As Dirty Dog's Sales Operations Manager Tom Lazarus puts it: "Our Eyewear range centres around affordability at €44.99 to €64.99 whilst still providing the technology and functionality you would expect at higher price points. With acetate and Grilamid TR90 in our plastic options and Polycarbonate polarized lenses, our sunglasses are punching well above their weight." Performance brands position their sports-specific styles between €130 to €150, but the ceiling is high for premium models including Dragon's XP Collection at €245. Experience is key in finding the perfect pair of shades, so Maddy Smith, Marketing Director at SPY+, encourages retailers: "Take the doors off your eyewear displays! Open cases encourage engagement, engagement equals sales."
THE 3 MAJOR SUNGLASSES TRENDS TO WATCH IN 2020 COLLECTIONS
Performance shields. The eyewear equivalent of 'ugly tech sneakers' is having its moment this summer. "We are seeing the return of high wrap glasses gaining popularity again with younger consumers. All over the globe, big cylindrical shields are winning in 2020," said Will Conk, Director of Sun Product at Oakley, who historically started the trend with their Blades line. Look for shields and wraprounds from brands such as SPY+ (Flynn model), Melon (Alleycat), Bliz (Nordic Light), Red Bull SPECT (Pace), Smith (Flywheel), Bollé (Falco), and of course Oakley (Sutro). At Red Bull SPECT, Head of Brand Marius Cadalbert confirmed their, "focus on wrap-around styles to guarantee best protection and secure fit," pointing out the special requirements of skydive and motocross athletes as inspiration.
Oversized women's styles. This summer's shapes are more diverse than ever, but Oakley's Will Conk has a finger on the pulse: "Right now we are seeing a trend towards oversized frames for females and boxier styles continue to be a hit for the modern man." Look for generously proportioned panto-style frames that look flattering on a wide variety of faces, as well as surprise hits such as modern interpretations of classic cat eye shapes as well as feminine aviators true to the 'go big, or stay home' credo.
Colour explosion. From front sections to temples to lens tints, this summer's sunglasses are all about colour pops. Shay Williams at Dragon Alliance, confirms that "Dragon's Seaglass collection has seen a rise in both pink and copper mirrored lenses, proving there's a market for fun and outwardly flashy colours." SPY+ is stoking consumers with the Glowed Up Series, "glowing with supernova-like intensity, these sensational colour combinations fuse bright neon with soft matte black for an electrifying look. Classic black didn't just grow up, it Glowed Up." Melon has added colour splashes to the Alleycat model, "a high performance MTB focused model made in Italy with ZEISS trail performance lenses, a whole new category for us but it is flying off the shelves as we still undercut the big boys," said Melon's Neil Slinger.
FRAME SHAPES
As boardsports brands realign their collections around sports performance, last season's fashion-forward round frames take a backseat. Taking the wheel are rugged, square frames equipped with performance lenses and packed with sturdy tech to withstand some impact. Watch out for sports-approved styles from brands such as Oakley (Wheel House model), SPY+ (Discord), Spektrum (Kall), dewerstone (Tambora MK2s), Dirty Dog (Volcano), Bliz (Luna), Carve (Volley), Dragon (Renew), Electric (Knoxville), Sinner (Lemmon), Smith (Lowdown), Spect (Bow), CHPO (Bruce), Melon (Layback 2), Azr (3746), Bollé (Vulture), Cébé (Hipe), Quiksilver (Crusader), Shred (Stomp), Otis (Rambler), and Zeal (Campo). Of course, this season's mix also includes fresh new flavours like Electric's cool Elsinore aviator style or Sinner's glacier-ready Andes model, while Spektrum ships every pair of sunnies with, "two different size nose pads for customization and adjustable, rubberized temples for ultimate fit and comfort."
FRAME COLOURS
Here's a surprise: While colour pops are all the rage this season, black frames are dominant bestseller across brands. Colour is added by ways of lens tints or contrasting panels, while Marie Azam at Carve notes: "Graphics are not so 'hot' anymore, we do not present many graphics. Colours are introduced in the frame mainly in the branches and in our translucid frames." Speaking of translucid, tinted acetate frames continue their successful run, with pink champagne and yellow shades looking hot this season.
LENS TINTS
In terms of tints, last season's trend towards reflective lenses remains in full force. According to Tom at Dirty Dog, "lens Mirrors remain a key element of our offering based off our Core Mirrors of Red Fusion, Blue Fusion and Green Fusion." But don't sleep on summer 2020's hot ticket: icy blue lens tints that have been making a splash across brands. Bliz combines the trend towards shield eyewear and this hot colourway in the Nordic Light black mask with a blue lens: "It is a high-tech lens that provides significantly better contrasts and enhanced colours in poorer lighting conditions and flat light."
LENS TECHNOLOGIES
Again, lens tech serves the season trend for enhanced performance, for instance with new evolutions of Prizm lenses at Oakley, at Quiksilver with the new Quiksilver Adapt photochromic lenses and at Smith: "ChromaPop filters two specific wavelengths of light that cause colour confusion. It delivers greater definition, more natural colour, and unmatched clarity," said Lisa Osti, PR & Communication Manager EMEA at Smith. On the same note, Boukje Bontenbal, Product manager at Sinner is stoked on the brand-new Sinner Sintrast lens, "specially made for different type of sports, such as water sports, golf, cycling and running. This special colour-filter technology enhances the important colour that is important in your sport, for example the green colour when you play golf." At SHRED. Global Marketing Manager Matthieu Perez points out: "Contrast Boosting Lens technology, which enhances clarity, image definition, and the vividness of colours", developed with MIT.
At Electric California, top-shelf styles are equipped with, "Polarized Pro lenses that combines all the benefits of polarized lens with premium coatings like hydrophobic, mirror, oleophobic, anti-reflective," said Arnaud Gaillard Founder and CEO of Pilot Fish EMEA, distributor for Electric. Also look forward to something new from Carve: "In 2021, Carve will introduce transition lenses, 'smart' lens with photochromic technology which enable the lens to adapt to the lighting and a range of blue screen protection glasses." Brands such as dewerstone and Melon trust in German precision ZEISS lenses and add their own performance twist.
MATERIALS AND SUSTAINABILITY
In terms of materials, brands are split between time-honoured eyewear staples such as acetate on one hand, and high-tech blends including grilamid. Brands with well-stocked R&D departments continue pushing the boundaries, including Oakley: "Our performance materials remain strong for 2020, including O-Matter, Unobtainium and Plutonite lenses, which are innovations and materials that have helped define the Oakley brand." At gloryfy, Head of Marketing Claudio Blassnig said: "NBFX, an unbreakable plastic with highest optical quality, is used throughout the whole collection." Meanwhile, dewerstone fuses a sustainability focus with progressive tech: "The Tamboras Mk2 with compressed layered wood have a super light feel and low-profile form and the Sumbawas Zebra Wood makes every individual pair unique."
Amid the current change in consumer behaviour, the focus on sustainability is emerging as a key differentiator. Johanna Åkerström, Marketing Coordinator at CHPO announced that, "Starting this season, all of our sunglasses are made out of 100% recycled plastic. The pouch that comes along with our sunglasses is made out of recycled PET-bottles." Shay at Dragon said that "all of the sunwear in the Lifestyle collection are made from injected plant based-resin. For March 2020, Dragon released the Upcycled collection, a small capsule collection of sunwear and optical frames that are created solely from water bottles, or recycled PET plastics. Dragon is the first brand in the space to have converted a majority of their line to plant based resin, as well as first to market with multiple, fully recycled frames in the eyewear space." Spektrum uses "Swiss made bio-based Grilamid with a substantially lower environmental footprint than petroleum-based materials" and Otis is proud of the "Eco Acetate Collection made from renewable resources widely present in nature." At Zeal Optics, this summer is all about "More Colour. Less Pollution" and Roxy implements a new special grilamid BTR 600 LS which is ecologically produced, based on castor plants and energy from bio-mass. "Both consumers and retailers demand brands use their influence to lead on global issues like climate change. This isn't a stylistic or marketing choice – it has to run to the core of how you operate as a business," said Rory Atton at dewerstone, supporters of 1% For the Planet.