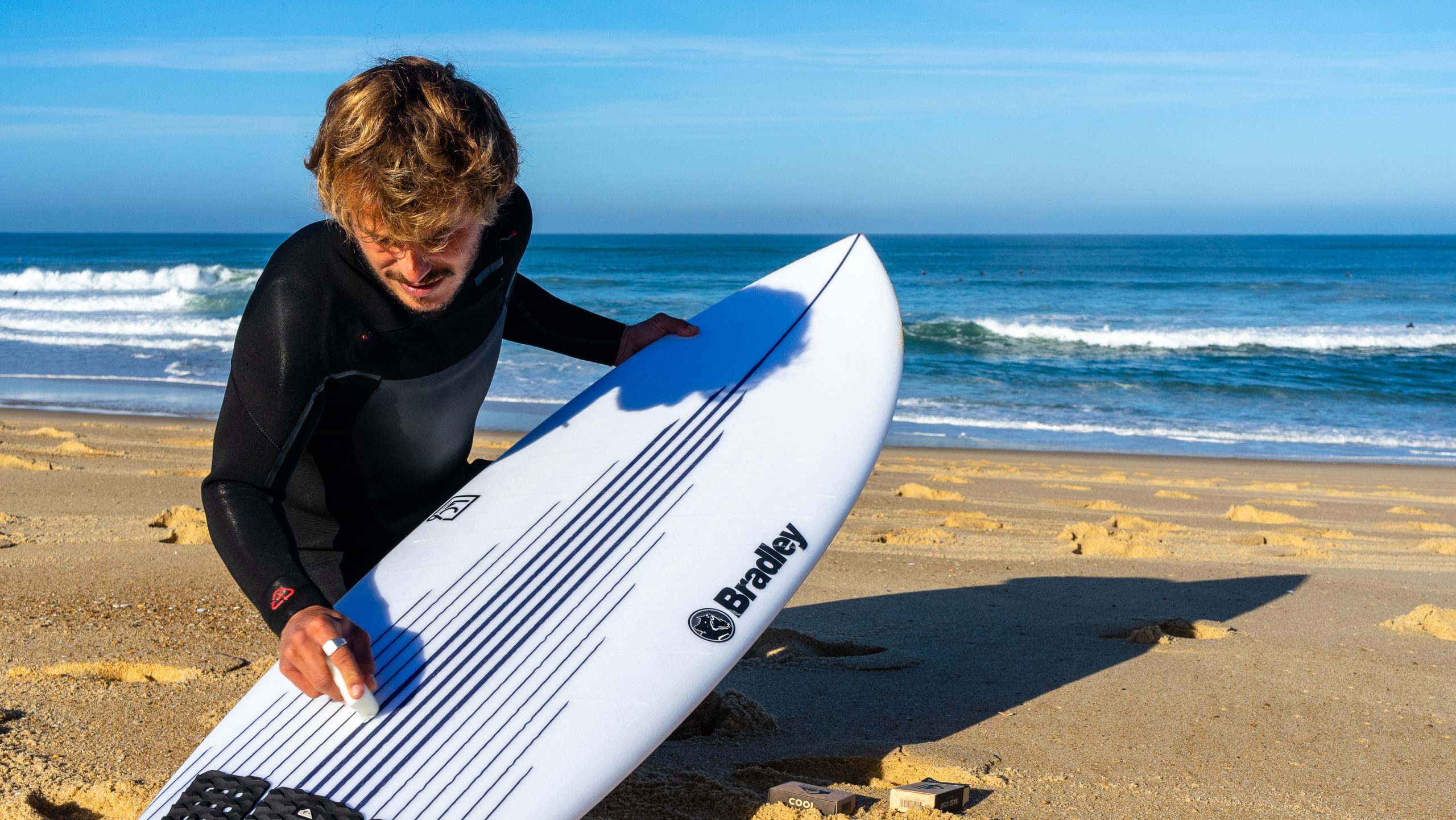 Euroglass S/S 22 Surfboards Preview
Retail Buyers Guide: Surfboards S/S 22 Retail Buyer's Guide
Brand: Euroglass
Interviewee: Marco Gregorin, Marketing
"Summer boards" did become a relevant designation in the surfboard industry. But how much of your business does this category account for?
A good amount. We are seeing a huge increase of surfers in the water, especially in the summer. Summer is the season where most beginners start their journey and intermediate surfers want to have fun and ride boards that can easily help to have the best sessions. More surfers are looking for summer boards to add to their quiver.
Newbies in surfing are spoiled with beginner boards that do look cool (compared to a few years ago), mimicking the steezy models (shapes, colorways). Do you confirm?
Yes, a lot of newcomers are joining the surfing world. They look for the best board to learn with but are also keeping an eye on the design which, compared to the old days, is now really relevant for their decision process. We certainly have way much more cool boards for beginners than before. A lot of companies are taking more care to newbies trying to accomplish them with colours, shapes and new models. This is definitely helping to bring new people into this sport.
According to you which surfboard designs will be the most popular in Summer 2022? 
Mostly Fish, midlengths, funboards and a big increase of Twin Boards. Volume, float, stability is what people are now looking for their summer quiver. A lot of newcomers are joining the surfing world. They need versatile boards to enjoy surfboard riding. Also Foamies will continue to be a good choice for summer sessions.
With fishes, foamies and midlengths everywhere, is "performance" still a catchphrase in 2022?
Performance boards will always be the choice for the surfers who look for performances, radical manoeuvres and technical surf. Fish, foamies and midlengths for sure will fit better for other types of surfers.
Beyond EPS and PU, new materials/constructions are popping-up, mainly greener options. Do you foresee a quantum leap in a near future as far as surfboard manufacturing is concerned?
It's important to keep an eye on sustainability. At Euroglass, we are trying to use the best materials available on the market to reduce the impact we might have on the planet and we are always working to find better sustainable solutions. There is still much more we can do and we are really looking forward too.
COVID has favored the rise of online retailers and D2C. Is this a threat for bricks&mortar surfshops or the more the merrier?
Definitely the second. It is true, people look for boards online, watch reviews on YouTube but they still want to see the product live if they can- touch it, smell it. The user customer journey now has several touch-points and clients have a lot of options. D2C can help sell products but sometimes we see the conversion happening in store. Which is great for all the industry!
Key Products:
1 One Bad Egg
2 Demibu
3 Chocolatine