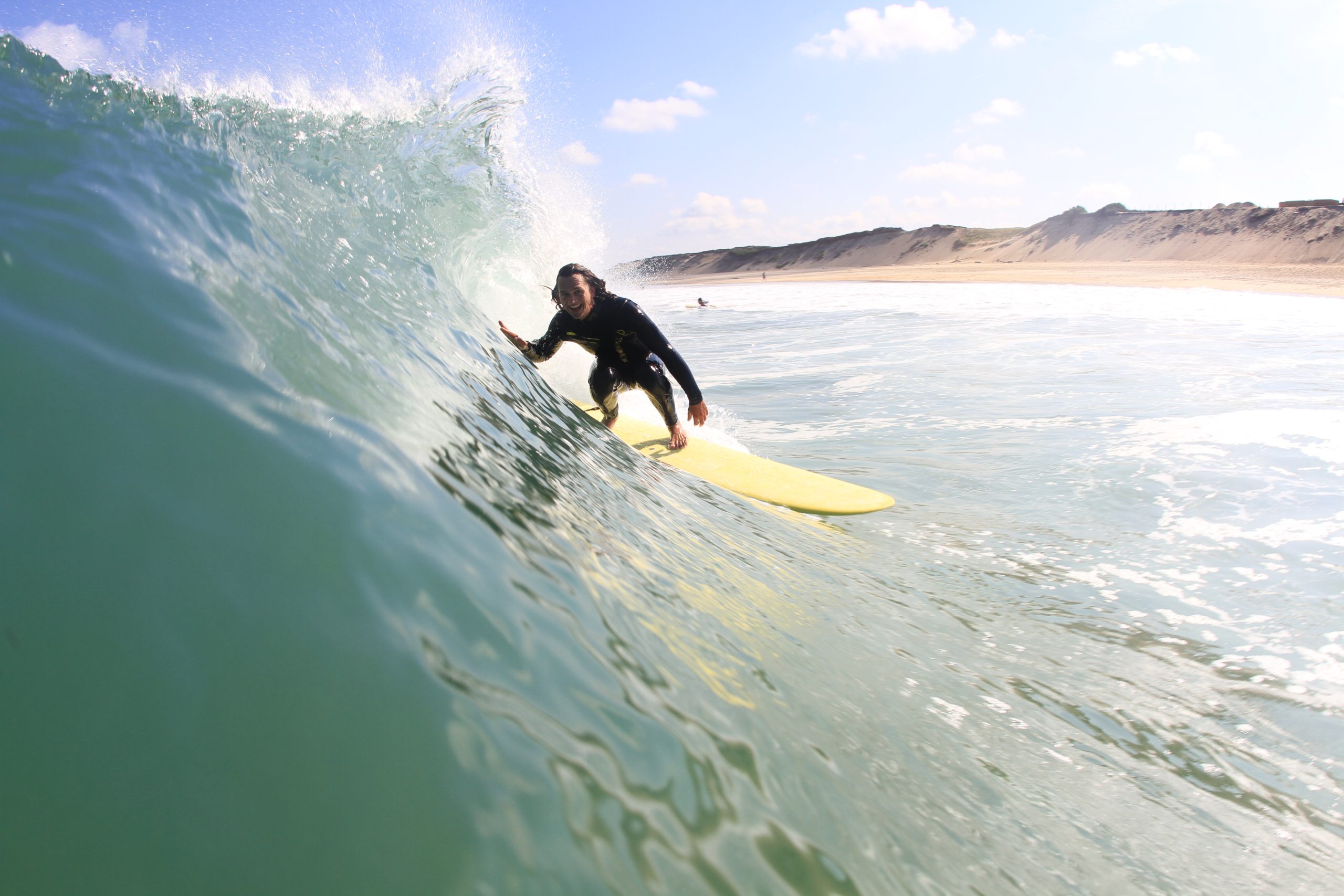 Venon S/S 22 Surfboards Preview
Retail Buyers Guide: Surfboards S/S 22 Retail Buyer's Guide
Brand: Venon
Interviewee: Brecq Benoit, Brand & Marketing Manager
"Summer boards" did become a relevant designation in the surfboard industry. But how much of your business does this category account for?
At VENON Surfboards, we have chosen to focus on the fun surfing segment. Our range is very much oriented towards the so-called summer boards with a nice range of longboards, fish and hybrid boards.
Newbies in surfing are spoiled with beginner boards that do look cool (compared to a few years ago), mimicking the steezy models (shapes, colorways). Do you confirm?
The surfing market has changed a lot in the last few years, it's clear that boards for beginners and advanced surfers are becoming more and more adapted and offer very cool decos and finishes. 5 to 10 years ago, it was not easy to find a board for beginners and their design was often very sad. At VENON, we offer boards for beginners and advanced riders without neglecting quality and look. Our boards are both robust and have a strong focus on design and detail without neglecting shape and comfort.
According to you which surfboard designs will be the most popular in Summer 2022? 
At VENON Surfboards we are specialized in LONGBOARDS & HYBRID Shapes. For 2022 our most popular Shapes are the BEAVER our new MID LENGTH ROUND TWIN for people looking for confort with Retro Style. In our MID LENGTH range the COMPASS our most Confortable board for people looking a perfect Mid lenght for everydays & conditions. In term of designs our PASTEL range is the most demanded design of our customers. They look for clean board with beautifull colors !
With fishes, foamies and midlengths everywhere, is "performance" still a catchphrase in 2022?
Our range is based on fun, you can find the board you need to have fun during all your sessions. When we develop our shapes we always focus on this goal. People want to have beautifull boards & have funs. That our main focus … We don't really focus on performance, the percentage of Performance rider is really low in the water. We prefer respond to most of the people & let the performance channel to the international famous shaper brands.
Beyond EPS and PU, new materials/constructions are popping-up, mainly greener options. Do you foresee a quantum leap in a near future as far as surfboard manufacturing is concerned?
At VENON we only produce PU Boards. We offer the best quality PU materials on the market to create our boards. Benett Australian Foam, with Excell Fiber & Futur fins boxes. In the past we was building EPS/Epoxy construction wuth carbon & bamboo but at the end we came back to what our customers was looking for. Beautifull & quality surfboards in PU construction … We work hard on our production line to reduce the waste in term of FOAM, Resin in Fiber. We calculate all the needs & use just the materials needs to produce our boards. We also focus on producing strong boards to create long-life boards.
COVID has favored the rise of online retailers and D2C. Is this a threat for bricks&mortar surfshops or the more the merrier?
COVID has reshuffled the deck, indeed it has enabled the web business to grow in 2020. Most physical shops have had to adapt and reinvent themselves by creating or developing their digital presence or by proposing new consumption solutions with the implementation of Drive or telephone reservations. Today, in 2021, it is above all production and logistics that represent the biggest challenge for brands. The demand is there and it's there, and retailers have more and more requests. But it is above all the brands that have been able to anticipate and take risks in terms of production and logistics that will make the difference in 2021. At VENON Surfboards, we have anticipated this demand as much as possible by producing our boards earlier and earlier in the season to be able to deliver to all our dealers as soon as possible. For 2022, we have anticipated even more by developing our ranges and new products even earlier to meet this demand and limit stock shortages. This is the challenge for the years to come… Knowing how to reinvent yourself and anticipate!
Key Products
BEAVER : MIDLENGTH ROUND TWIN available in 6'6 & 6'10
COMPASS : COMFORT MIDLENGTH available in 7'0 & 7'4
MARLIN : RETRO Twin FISH available in 5'9 & 5'11