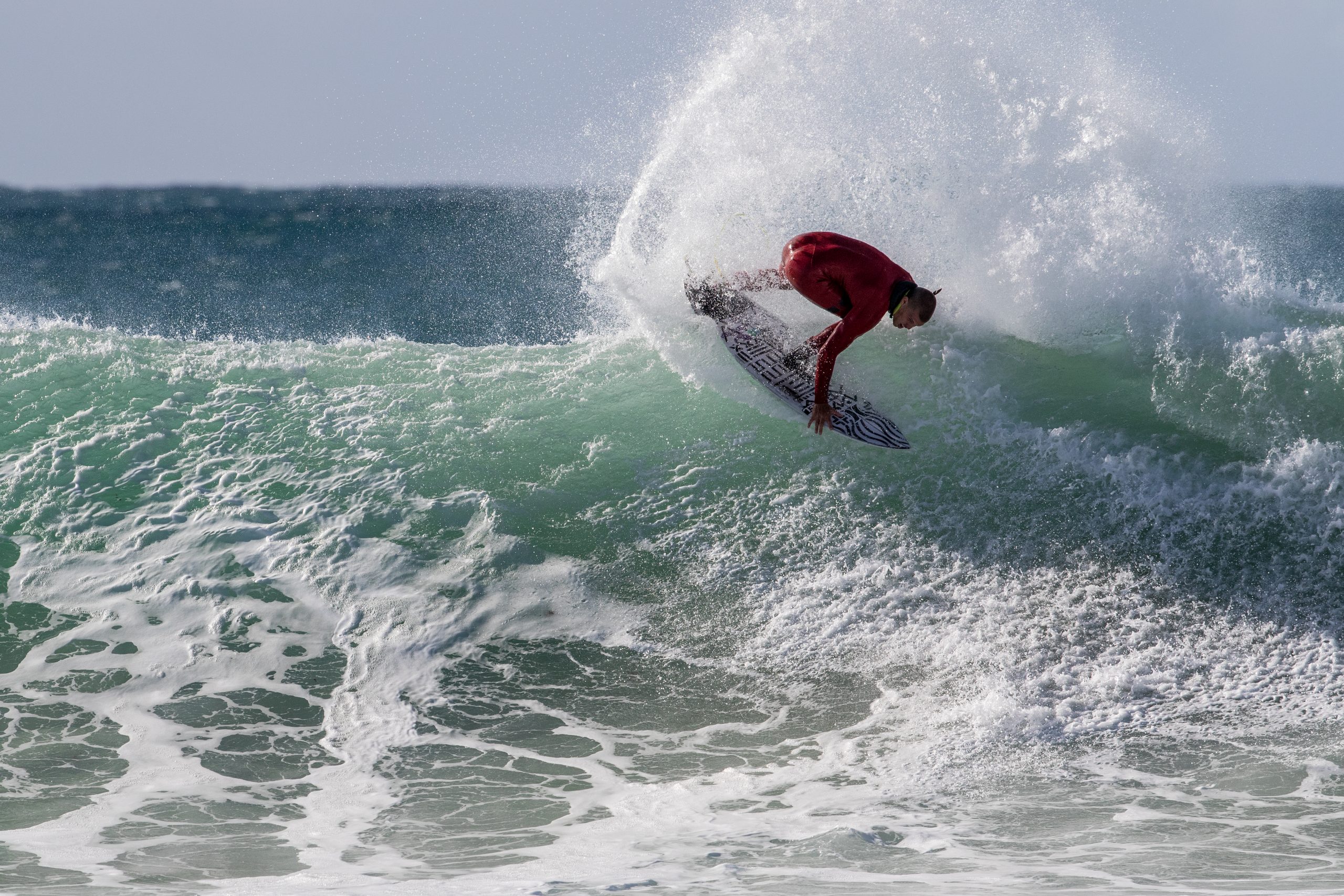 Pyzel S/S 22 Surfboards Preview
Retail Buyers Guide: Surfboards S/S 22 Retail Buyer's Guide
Brand: Pyzel
Interviewee: Rémi Chaussemiche, Marketing Europe
"Summer boards" did become a relevant designation in the surfboard industry. But how much of your business does this category account for?
Pyzel is a really performance driven Surfboards Brand. We sell a lot of summer boards like the Pyzalian 2 (number 4 best selling board) or the Phantom (n°2 best selling board) but both of them are performance driven for small waves. Adding to this the fish and grovellers and summer boards are about a 1/3 of our sales. It is easily explained by a bigger surf population during European summer. 
Newbies in surfing are spoiled with beginner boards that do look cool (compared to a few years ago), mimicking the steezy models (shapes, colorways). Do you confirm?
I confirm and I think this is very cool to have beginners' boards, that look good. Being a beginner doesn't mean you have to surf with an ugly board, you still want to have something that suits you performance and aesthetic wise. With JJF By Pyzel we are totally into this, we have referent models as the Log, the astrofish and the Gremlin updated for our soft top technology: the boards are made of Eco fibreglass / epoxy construction and wrapped in soft durable grippy EVA. Rails are hand finished and all boards features central wood stringer and future fin boxes. The boards are qualitative, good looking, friendly to use for beginners and performant enough for an advance surfer to have fun with. For 2022 we are updating the look of the EVA with some ocean chart texture on all JJF By Pyzel boards hitting the market from now on. We will also have 2 new models developed with Ivan and Nathan Florence. The Ivan board will feature his skateboard influence and aesthetic while Nate's one will show a big lighting as seen on every board of his regular quiver. 
According to you which surfboard designs will be the most popular in Summer 2022? 
This year PYZEL SURFBOARDS has launched three new models that could perfectly fit the European Market: 
Th

e High Line

, a performance shortboard developed mainly with Jack Freestone, Tyler Wright, Nathan Florence, Nic Von Rupp and the majority of our junior team. Based on the 74 (Dane Reynolds, Stab in the Dark Choice), this board has been designed to perform in average to good conditions. It carries speed, drive and provide a lot of pivot. This board is absolutely perfect for European unpredictable conditions.
The Mid Length Crisis

: Jon has been making many different versions of mid-lengths, mostly custom ordered for surfers in Japan, but lately he's been building this one specific design for a bunch of his friends and a few select customers. The response has been great, so we've decided to embrace the movement and offer our version of the mid-length to everyone. Easy paddling, responsive and loose, the Mid Length Crisis has a semi-traditional, wide-point forward outline that is sleek and racey for fast, down-the-line drive, but full bodied enough to provide added stability and glide in weaker, slower waves.
The Mini Ghost:

The Mini Ghost came to be as a result of working with Koa Smith to build a rippable short, chunky, fun version of one of his favourites, the Ghost.  Koa loves riding tiny boards for the smaller days on the North Shore, but we needed to pack more volume into them to make them functional and give them paddle power and stability. Overall the best way to describe it is a sort of throwback 80's looking board with all the added performance features of a modern design. It's made for high performance ripping, but is also great for less skilled surfers due to the added volume and forgiving ride. Meant to be ridden 3-4 inches shorter, and around the same volume as your normal shortboard, the Mini Ghost will give your surfing a fresh feel and keep you happy in all kinds of conditions and types of waves.
That said the Ghost and Phantom sales remains super steady and are absolute references in the Pyzel offer. 
With fishes, foamies and midlengths everywhere, is "performance" still a catchphrase in 2022?
Fun boards are looking to be a must have in every surfer quiver, but performance boards have always been and I think they will always be. Surfers are getting more open minded on boards and are adapting their choices following the conditions they surf in. It is always good to have a reliable board that works in nearly all conditions, for this there is a good chance that the choice will be a performance driven board. 
Beyond EPS and PU, new materials/constructions are popping-up, mainly greener options. Do you foresee a quantum leap in a near future as far as surfboard manufacturing is concerned?
EPS and Dark arts are more and more demanded. Those constructions have shown amazing performances.  On another hand it remains more expansive, it also takes more time to produce. As the results that slows down the growth of those constructions. 
COVID has favored the rise of online retailers and D2C. Is this a threat for bricks&mortar surfshops or the more the merrier?
COVID has favored surfboard sales in general both online and in brick and mortar shops. I don't think any surfshop felt threaten by any online surfboard sales. Brick and mortar shops are important for final consumers, that is where they get their advices, where they can look at the board in details and compare offers. Surfshops are vital to our industry, it is important to make sure our retailers get sufficient products at the right time with sufficient margin on one hand, and to maintain a steady pricing strategy online to not create any unfair competition.