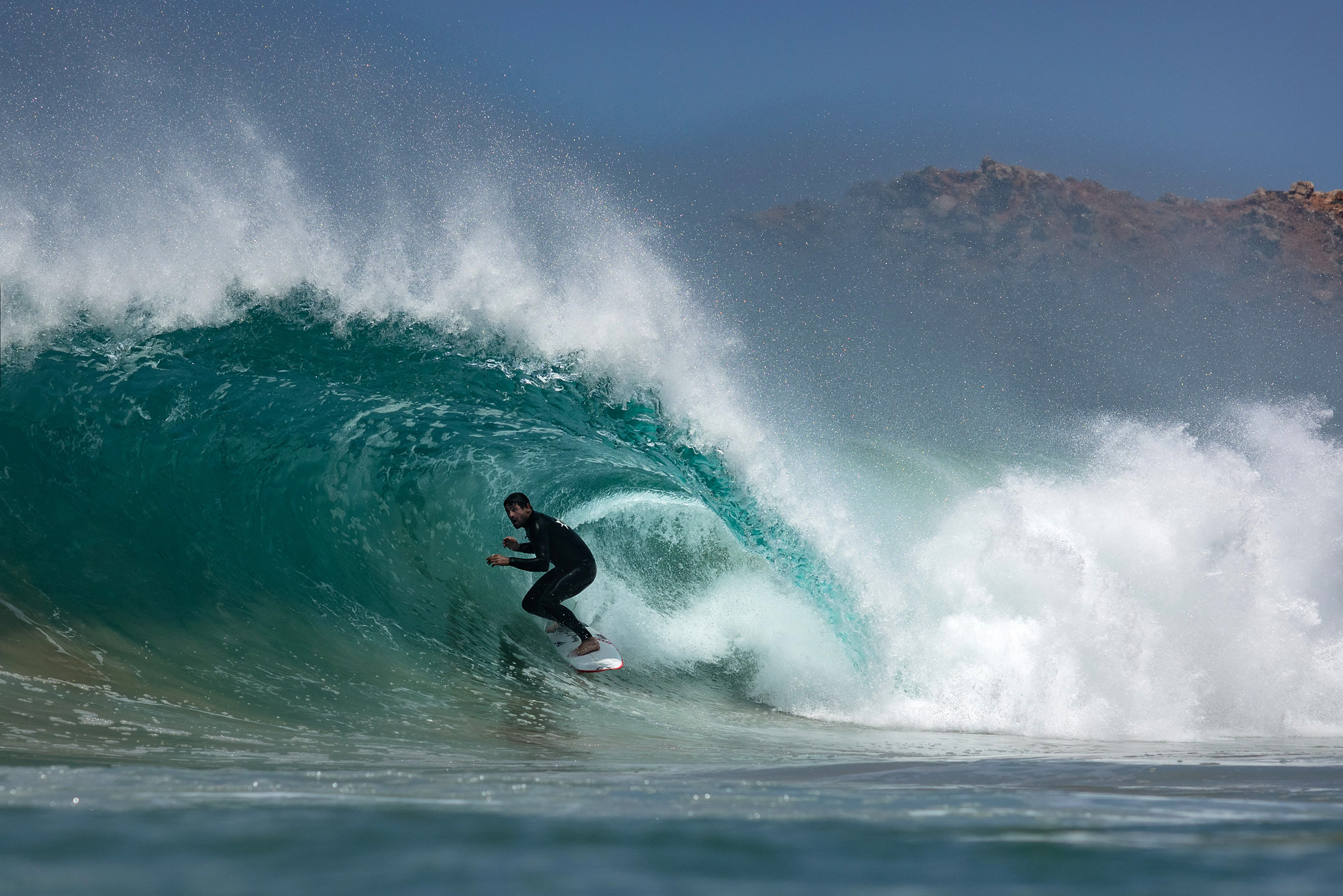 Semente S/S 22 Surfboards Preview
Retail Buyers Guide: Surfboards S/S 22 Retail Buyer's Guide
Brand: Semente
Interviewee: Nick Uricchio, Co-owner and shaper
"Summer boards" did become a relevant designation in the surfboard industry. But how much of your business does this category account for?
In Portugal it obviously counts a lot for our business. Summer is a busy season in Portugal and the flow of tourists here is at its peak during the summer months. Tourist count as a solid part of our summer business, along with Portuguese on vacation and kids that have finished the school year with good grades. I think anywhere in the world summer is a big selling period and Portugal doesn't escape that rule. Business has been much stronger year-round but summer continues to be a strong point for everyone.
Newbies in surfing are spoiled with beginner boards that do look cool (compared to a few years ago), mimicking the steezy models (shapes, colorways). Do you confirm?
Yeah, they copy colorways and stuff that looks cool because even if you're a beginner you don't want to be seen on an ugly beginner looking board. So yes, it has changed a bit from a few years back in making the beginners board look sexy.
According to you which surfboard designs will be the most popular in Summer 2022? 
To tell you the truth I couldn't put a finger on it. I think every year sales are pretty steady in all categories because there's so many different surfers out there. Through the last few years, we've steadily sold our Bondo and Jig models, quads, D2, pro models and just a bit of everything, along with a lot of beginner boards like the Gunslinger, Fish and Retro boards. The market is much bigger and the variety of surfers and style of surfing they are looking to do is booming in all directions. There is however a noticed rise on the EPS Epoxy side and specialized boards for pool waves like Wavegarden that are popping up all over the place in Switzerland, Spain, England, whatever… All around the world land locked wave pools are playing into the production of most factories, so that will probably play a factor in a portion of next year's summer models also.
With fishes, foamies and midlengths everywhere, is "performance" still a catchphrase in 2022?
Yes, performance is always going to be there as the base. Performance boards and the "Performers" (pro surfers and shapers) will always open the roads on any given surfboard design in our sport. The leaps and bounds of surfboard evolution come from performance level surfers working with professional shapers. This extends in to the field of Fishes, Foamies and midlengths as shapers use their team riders to test designs of a lot of normal boards to see if they are on point. Performance boards, performance surfers and performance shapers are always going to be happening. 
Beyond EPS and PU, new materials/constructions are popping-up, mainly greener options. Do you foresee a quantum leap in a near future as far as surfboard manufacturing is concerned?
I think we need a quantum leap in every aspect in everything in the world right now because things are getting pretty scary as far as pollution and CO2 emissions go. We're in a bad way so I think people are trying harder and harder to find that green solution. It's not an easy one at all but there is a definite movement in that direction. Hopefully it will be in the near future.
COVID has favored the rise of online retailers and D2C. Is this a threat for bricks&mortar surfshops or the more the merrier?
I think the more the merrier. People had to stay home during the beginning of the Covid crisis and the evolution of online buying rose heavily, but it's been growing for years now. A lot of people have become accustomed to sitting in the comfort of their home and buying nearly everything online. Even little bricks&mortar surf shops are creating their websites and launch online shops. I think it all would have happened anyway Covid just speeded it up a bit. So, we have to accept it and either join them or keep your own bricks&mortar shop thing attractive, so people want to go there.  I do feel there is still a certain amount of people that do really want to get out there and like to go to a shop and physically feel the surfboard they plan to buy. I think that will never disappear even though a lot of people buy online.
Key Products:
Gony Black Bird
Gony's new Black Bird is an accumulation of the subtle changes and fine tuning of the original model. This is Gony's allrounder for surf from 1-2 meters. We have drawn in the plane shape front and back for a tighter arc in turning combined with a faster rocker line and concave positioning to enhance both speed and manoeuvrability. Nose and tail have both been thinned out but we have kept float under the back foot for continuous speed through manoeuvres. If you liked the original this board will be your go to.
Bondo EPS
The Bondo is a high-performance small wave surfboard, originally designed as a hole filler (thus the name) for mushy contest waves. Surprisingly team riders have found it to be amazing in conditions a bit more demanding or waves with a bit more push.
The key to the success of the Bondo is the overall balance of the model. Thickness, rocker and concave are nearly exact 2′ from the nose or 2′ from the tail making for constant speed and quick recovery from critical manoeuvres. The plane-shape is full throughout with a fuller nose than your average shortboard, the tail is more drawn in to maintain tighter arcs when carving.
This board carries flotation both under your chest and back foot, another one of its keys to success. Great summer board or contest machine for average to advanced surfers.
Vintage
The base for this design originated from a little afternoon session in the shaping bay with Nic Von Rupp. Nic had been after us for a while to go off the grid and create a fun little board with a mix of old and new school ideas. We sat down and designed a little 5'6" with an old school outline pretty wide all around only tightening more in the tail with the help of an old school fluked wing. The board carries a lot of floatation and width up front which makes it a dream to paddle and gives it amazing projection. The rocker is pretty flat along the stringer but runs quite a bit of curve on the rail line due to a deep concave and a vee release tail (the new school side). When we finished, the base shape the board had channels written all over it! So we carved 4 channels and called it a day. This board can be surfed as a quad or 3 fin. We are using one of our Vintage decals on this one.