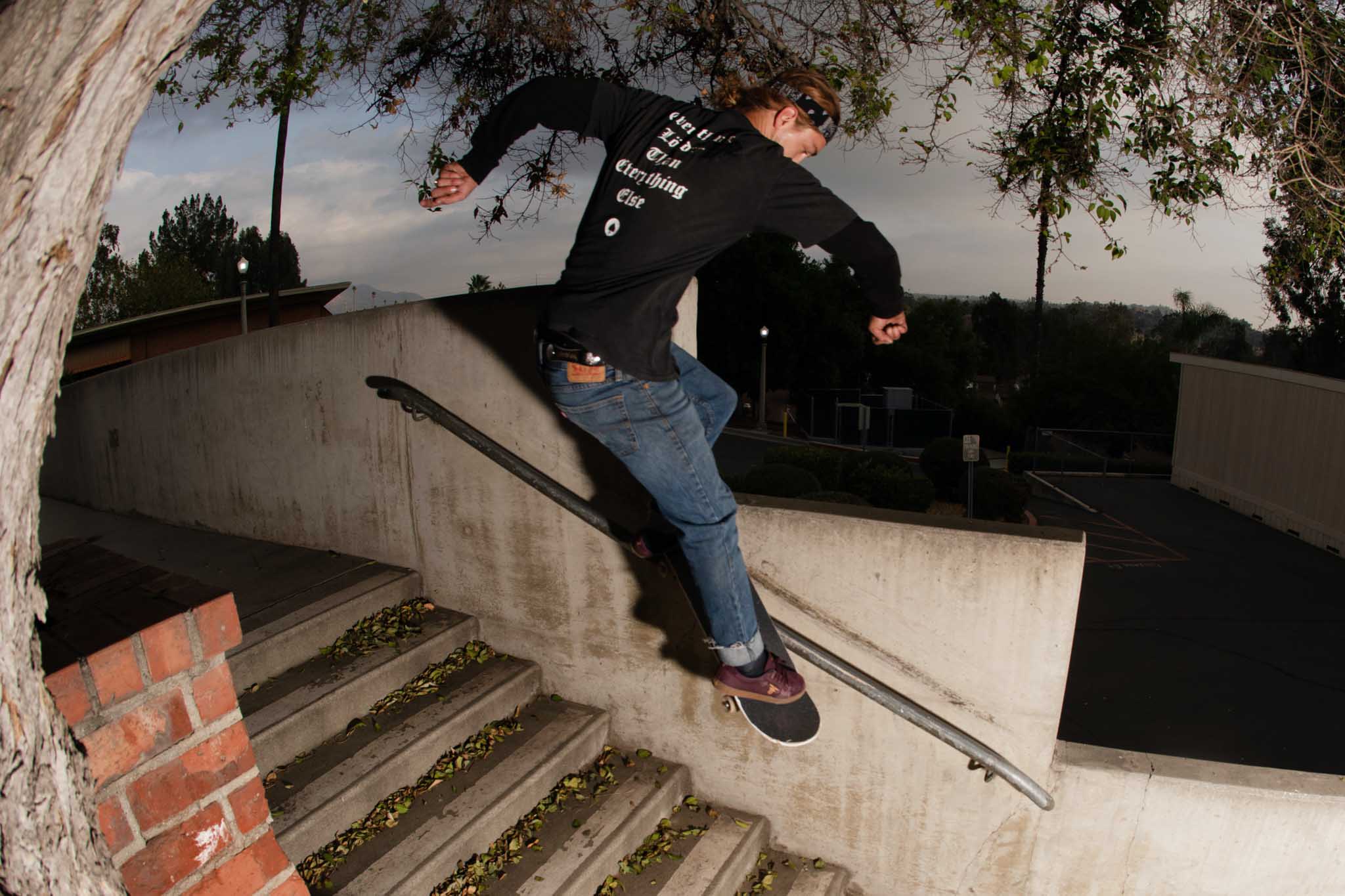 Fallen FW 2021 Skate Footwear Preview
Retail Buyers Guide: Skate Footwear FW 2021 Retail Buyer's Guide
Brand: Fallen
Interviewee: Ronnie Mazzei, CEO
Skateboarding in general is experiencing a major boom. Do you feel core skate shoe brands are along for the ride?
Yes, definitely. We've seen a major increase in restocking during October and November and expect the same going into 2021.
How has your demand and supply chain been affected by COVID-19?
Fallen will always prevail. We're all about quality over quantity. Because of this, it's made it easy to succeed during Covid-19.
What are your main price points for next season? Do you expect prices to increase due to the pandemic?
No, you won't see a price increase due to Covid-19. And we're stoked our main price point shoes for next season will be the Bomber and the Phoenix—two fan favorites.
What is your collection theme and which stories are you telling to get customers stoked on Fallen this season?
We've always proposed a wide range of colors specially designed for our followers and are continuing to do so. We are also adding Tony Cervantes and Elliot Sloan signature models to the collection, so keep an eye out for those! Both shoes will be specially designed by Tony and Elliot to maximize the performance at the highest level of skateboarding and ensure the durability and comfort that Fallen is known for.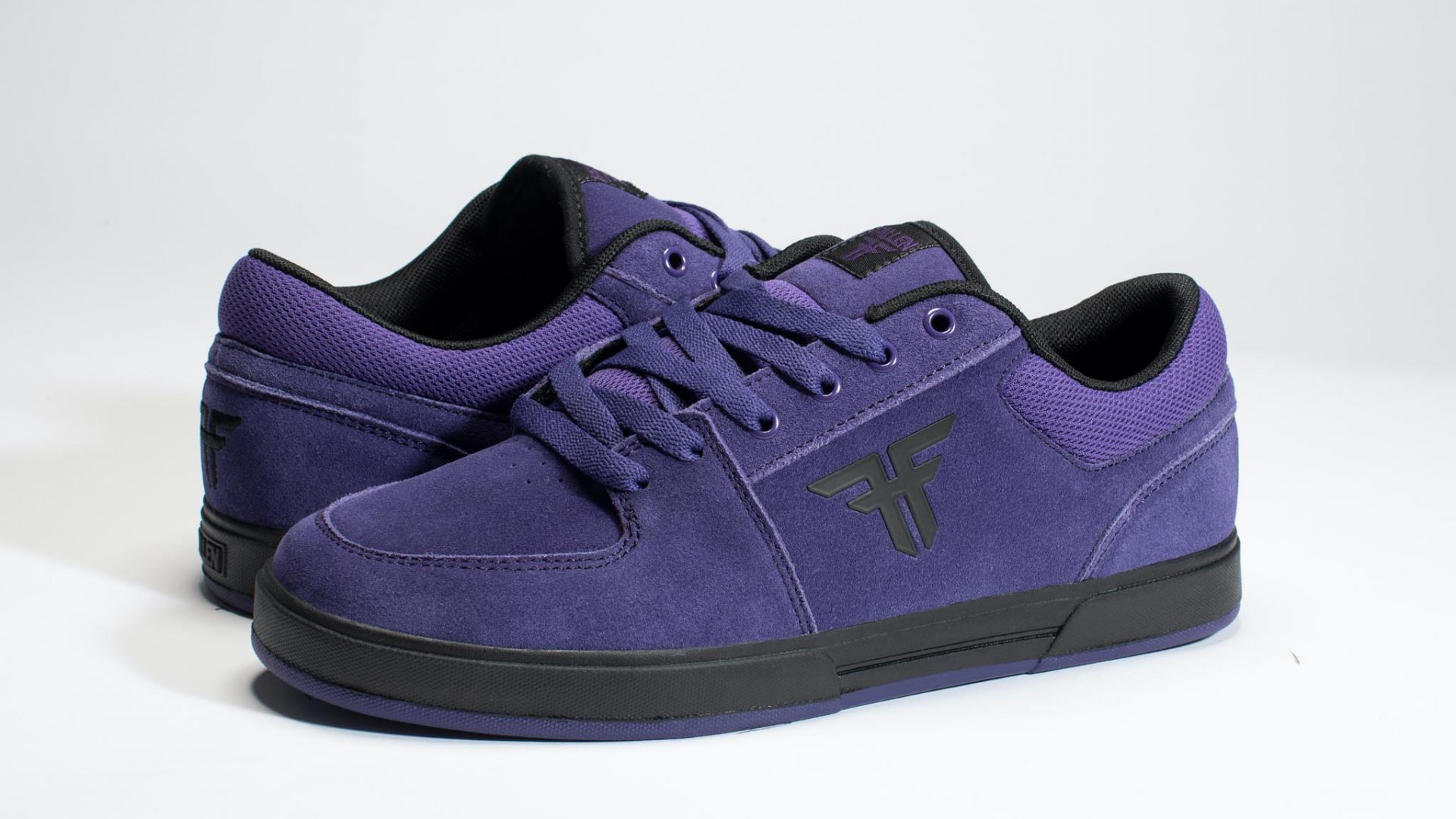 How are you serving the needs of skaters in Europe during the colder season?
For winter we tend to offer a higher percentage of suede in our shoes. And as mentioned, Elliot Sloan's signature shoe will be a mid-top.
Which technical features are you most proud of in terms of design and innovation?
We added a new cupsole mold for one of our best selling shoes, The Bomber C-03. Our staff, designers, and team are collectively stoked on this. The whole collection looks great and is made to skate!
What are the cuts, silhouettes and materials for FW21?
We will be keeping it true with our high-quality suede materials but also adding more synthetic Pu styles as well for the vegan customers. We plan to beef up some shoes with more padding and add some new silhouettes to choose from.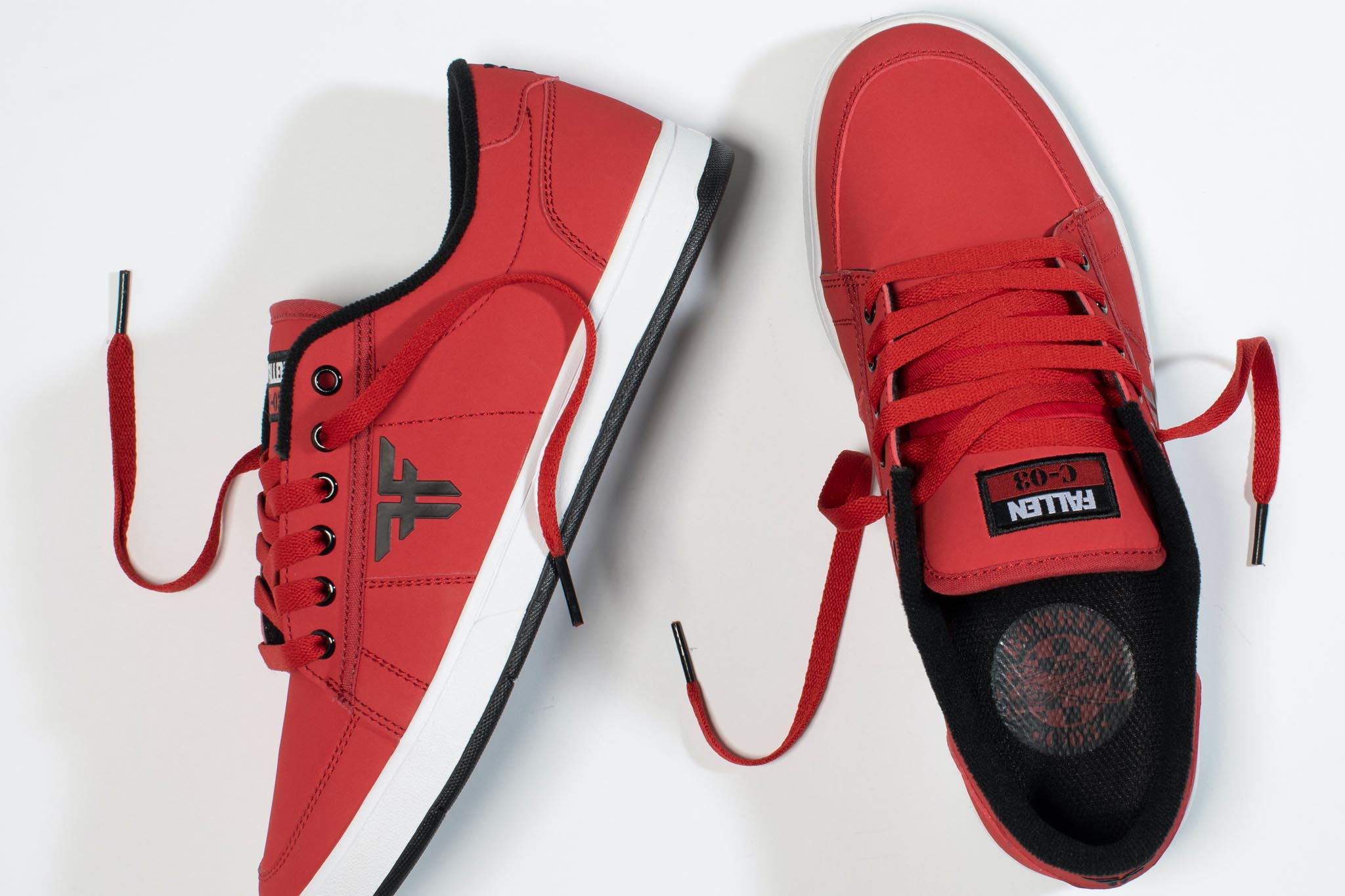 Are you using sustainable materials/manufacturing/packaging in the collection?
Yes, we are proud to use recycled materials for our shoeboxes. It was one conscious decision that was easy to make. Also, we will keep providing more animal friendly Vegan shoes to each line.
How are you approaching durability and athletic performance?
One way we're approaching durability and athletic performance are by reinforcing suede or additional pieces of rubber in critical parts of the shoes. This gives skaters a longer shoe life. And the extra support in the places they need it most will undeniably go a long way.
What are three Fallen models that every retailer should order this season?
If I had to pick just three, they'd have to be: The Patriot, Trooper, and Bomber. But I think you should try them all!