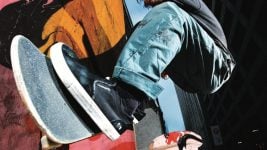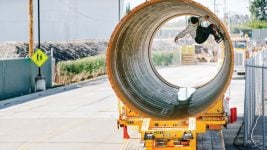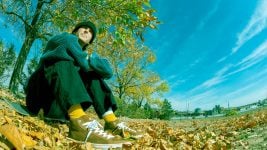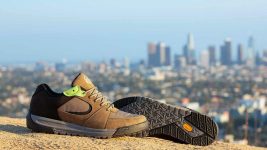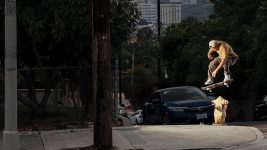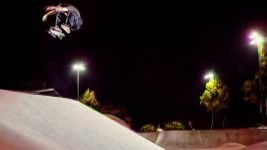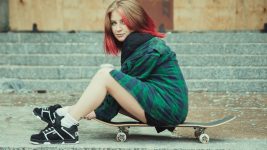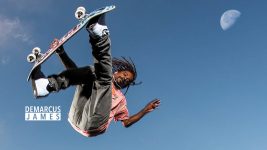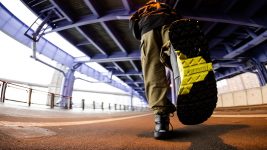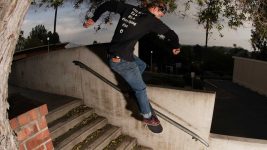 Skate Footwear FW 2021 Retail Buyer's Guide
How will skateboarding shoes evolve amid the ongoing pandemic and unprecedented boom in participation? For answers, here's our Skateboard Footwear Fall/Winter 2021 Retail Buyer's Guide by SOURCE Skateboard Editor Dirk Vogel.
What a year! First the pandemic, then the unexpected skateboard boom that shattered hardgoods supply chains. In our summer issues of SOURCE, we were wondering whether all the new participants would also boost skateboard footwear sales? Now that 2020 is finally making an exit, industry insiders have a clearer picture. "The boom is definitely real for skate hardgoods, but as most of these consumers are new participants it's going to take a while for a knock-on wave of sales to hit skate footwear. That being said, our partners who have a strong digital presence have also seen a surge in skate footwear, too," said David Atkinson, Sr. Merchandising Manager, Action Sports at Vans Skateboarding.
Over at Sole Technology Europe (éS, Emerica, etnies), Bas Janssen, Senior Sales & Marketing Manager EMEA said: "We are seeing a major increase in new skateboarding participants as well as product sales, both in our DTC channel as well as at wholesale. I think with the current situation with COVID-19, a lot of people have been working and learning from home so there's been bit more free time to skate. Skateboarding offers an opportunity to be outside to be mentally and physically free."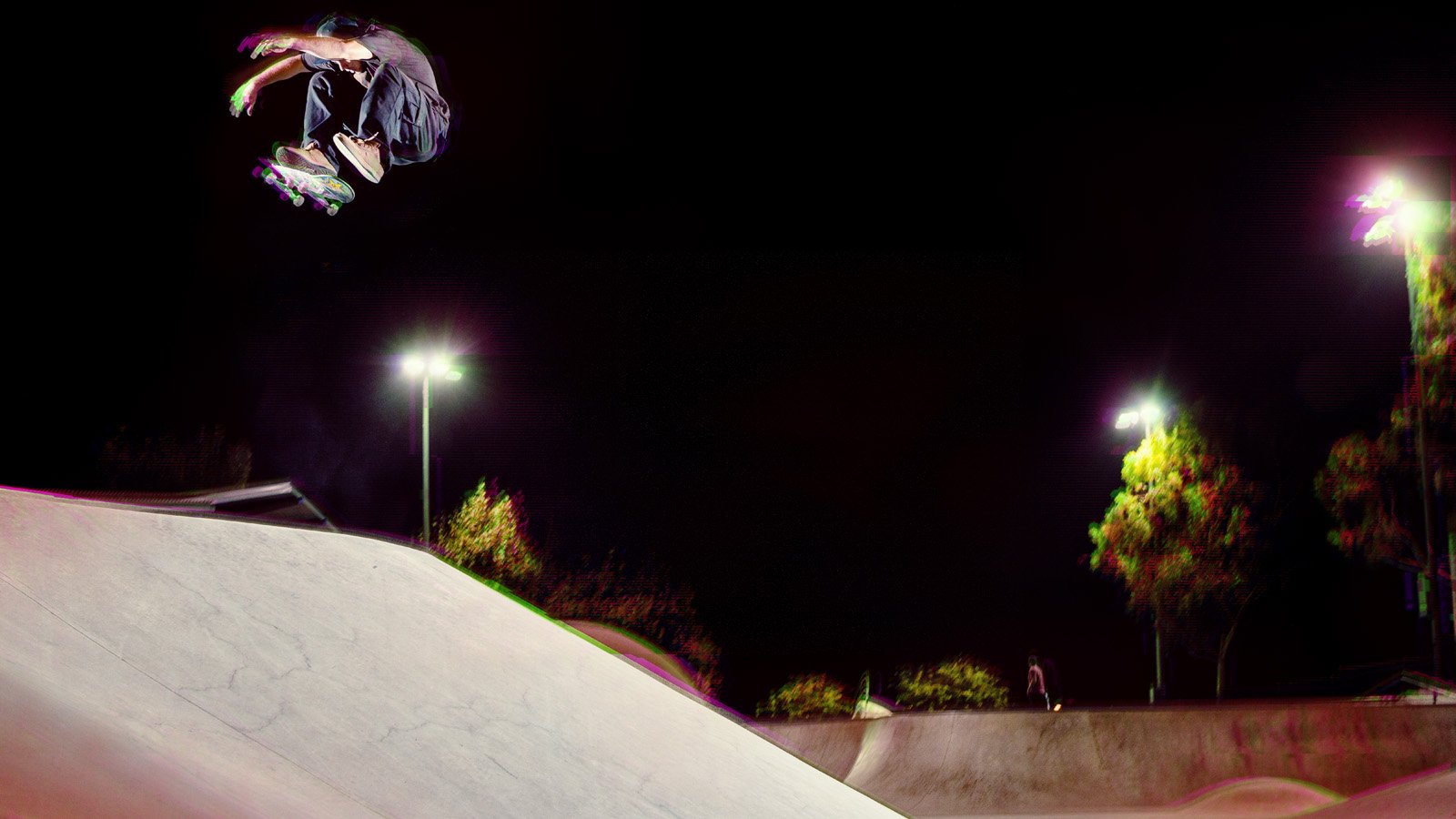 Etnies FW 2021 Skate Footwear Preview
MARKET & PRICE POINTS
The pandemic has disrupted many industries, and flatlined others (think hotels, airlines, restaurants). Even the skateboard shoe market is getting rattled, with brand monopolies tumbling. "Here in the US, both Adidas and Nike have cut back on some skateboard shops. Although I do not agree with these brands doing this, I am hopeful that it will give room for small skateboard-specific shoe brands like State to get introduced to these retailers' customers," said Kevin Furtado, Owner and Founder, The Free and Liberated State.
Asked about the integrity of their supply chains amid the pandemic, most brands in this guide reported initial shortages during the onset of lockdown measures, but almost full recovery at the time of writing. "The supply chain was a bit difficult in the beginning, but has shown improvement, while demand has been steadily increasing," said Brian Barber, General Manager, Osiris Shoes. On the subject of price points, consensus among brands is avoiding price increases at all costs. "Per usual – pricing holds for the most part," said Brent Phelps, Brand Manager at DVS. The main price window for skate footwear remains between €65 to €110, with every brand knowing its place. "Price points for éS are usually a bit on the higher side due to technology used in footwear, complex design and materials used. Our sweet spot is €85 to €100 but for FA21 we are also introducing more basic styles at €80," said Bas at éS.
Speaking of next season, nobody has a crystal ball for what the new year will bring, but here are 3 Major Trends in Skateboard Footwear for Fall/Winter 21:
1. Winterized performance. Cold season in Europe calls for tough footwear, especially in a winter when many indoor skateparks are shut down by Covid-19. At DC Shoes, look forward to "new boots and sneaker-boot variations of new Manual High and Kalis Vulc Mid in partnership with Cordura fabric for extra durability and resistance to the elements. As well as partnering with Sympatex on a fully waterproof version of our heritage Navigator boot. All our products are water resistant." For Element, "half of our winter range in part of the Wolfeboro segment, which means Winterized products and hiking inspired silhouettes." The brand is introducing new materials including the Trailtech 2 Outsole made of Phylon and recycled rubber.
State relies on mostly wax-coated, or water-resistant suedes, while etnies Winterized collection is, "specifically designed for the cold winter days, gusseted tongues, treated suedes and leathers, lugged outsoles and all that." At Globe, Head Designer Morgan King is stoked on: "customizing one of our classic styles, the Motley Mid with a winter pack featuring a heavily articulated lugged outsole – waterproofed leather – polar fleece linings and a full rubber toe cap to keep the water out!" DVS is headed into cold weather with "moisture wicking linings/ cold weather rubbers" while Osiris is, "bringing in a Clone Tundra featuring lined shearling and weatherproof materials."
2. High-tops go big. The trend towards taller silhouettes has been simmering quietly, with some high-profile pro skaters filming entire video parts wearing high tops. For FW21, expect some fully-fledged performance beasts that go well above the ankle. The Omen high top from Emerica packs skate performance into a classic-looking package. At Globe, Morgan King reveals: "Our main new style the Dimension. The Dimension. This all-new skate shoe is aesthetically inspired by the DNA of our past heritage classics, with a modern focus on skate function and durability. This layered vulcanized high top has been designed and tested for skateboarding." At Fallen Footwear, CEO Ronnie Mazzei revealed that "Elliot Sloan's signature shoe will be a mid-top." Speaking of mid-tops, the shoe that nailed the formula is going strong next year: "The Half Cab is back! And you will see more of it in the line and in special projects, alongside more archive styes that have been upgraded for skateboarding like the Authentic Hi and the Mid Skool. We have explored some elevated materials in this line with pearlized leathers, pig suedes and metal hardware," said David Atkinson at Vans.
3. Athletic tech. The revival of 1990s tech shoes evolved into designing today's performance-driven shoes with the latest technologies, but a retro feel. This is embodied by the latest offering from éS: "The Cykle is a new silhouette we are launching in F21 that has a hybrid athletic, skate feel, good for both onboard and off board activities." Brent Phelps at DVS sums up the new formula as follows, pointing out the classic Commanche and new Wos collection: "The trend in heel air moves beyond athletic and running to definitely a sought-after, throwback, skate tech. Layered, pieced, colour block is key to the overall trend evolution." Also watch for technologies like Vibram new impact reducing foam compositions.
SILHOUETTES & COLOURS
Next season's workhorse silhouette, the shoe that everyone wants to skate, is a slim-fitting low-top with suede panelling and reinforced outsoles in either a vulc or cupsole construction. Look for understated, shred-ready models such as Nassim Windrow (etnies), Passiph & The Pitch (Element), Keys, Vista, Pacifica Cup (State), The Patriot, Trooper and Bomber (Fallen), Graff (Osiris). David at Vans is also announcing The Wayvee low-top model: "It is a progressive design but with all of our skate heritage tech in it – we worked closely with all our athletes to make sure it was what they felt like they needed." And over at Emerica, the crew is psyched on the new Temple court silhouette with a soft suede patch in the ollie zone.
In terms of colours, winter usually means more understated tones and monochromatic palettes. But get ready for some excitement with the Vans Skate Slip On in a dark cheetah animal print with a shiny buckle as part of "a H2T pack for trans Vans skater Cher Strauberry." At Osiris, Brian Barber announced the Forever collection featuring classics like D3 and Graff, with "throwback printed designs as well as featured colourways from the past. Also, we will be keeping our goal of putting out fresh and exciting colour-pops." Plus, the summer trend towards natural rubber outsoles continues, but paired with black uppers instead of white or pastels for a rugged, timeless look.
SUSTAINABILITY
Environmental consciousness is at an all-time high, and skate footwear brands are minimizing their impact – not just with air pockets in the heels. At etnies, it's a full-circle approach from materials all the way into packaging, said Rick Marmolijo: "Most of our sustainable materials are used in our lifestyle collection, from recycled rubber, recycled PET laces, organic cottons and new for F21 Biodye. Currently, all of our boxes are made of recycled cardboard and do not use glue when they are constructed." At DC Shoes, big news for 2021 includes partnerships with Bloom (insoles made from recycled algae), Refibra (material made from upcycled cotton and wood pulp) and Abaca (material made from banana tree palm fibres): "The big initiative we are focusing on as a brand in 2021 is our contribution to the sustainability efforts we are seeing on the marketplace. Starting in Spring '21 we are partnering with brands like Scafé – that make material made from recycled coffee grounds – as well as debuting our new vulc franchise called the Manual that is vegan friendly."
David Atkinson at Vans sums up new environmental initiatives: "In addition to exploring new more natural and friendlier rubber compounds and reducing packaging, the big factors come from manufacturing where we have made targets under VF: An absolute reduction of Scope 1 and 2 greenhouse gas emissions 55 percent by 2030, from a 2017 baseline year. An absolute reduction of Scope 3 greenhouse gas emissions 30 percent by 2030, from a 2017 baseline year focusing on farm-to-retail materials, sourcing operations and logistics." Morgan King at Globe pointed out partnerships with Waste 2 Wear", a producer of fabrics made from recycled plastic bottles as well as Wolverine leathers: "We believe sustainable, durable, long lasting shoes are the key to not only the market but keeping our environment intact." With that said, let's hope for a safe and healthy 2021 in skate shoes – and beyond.