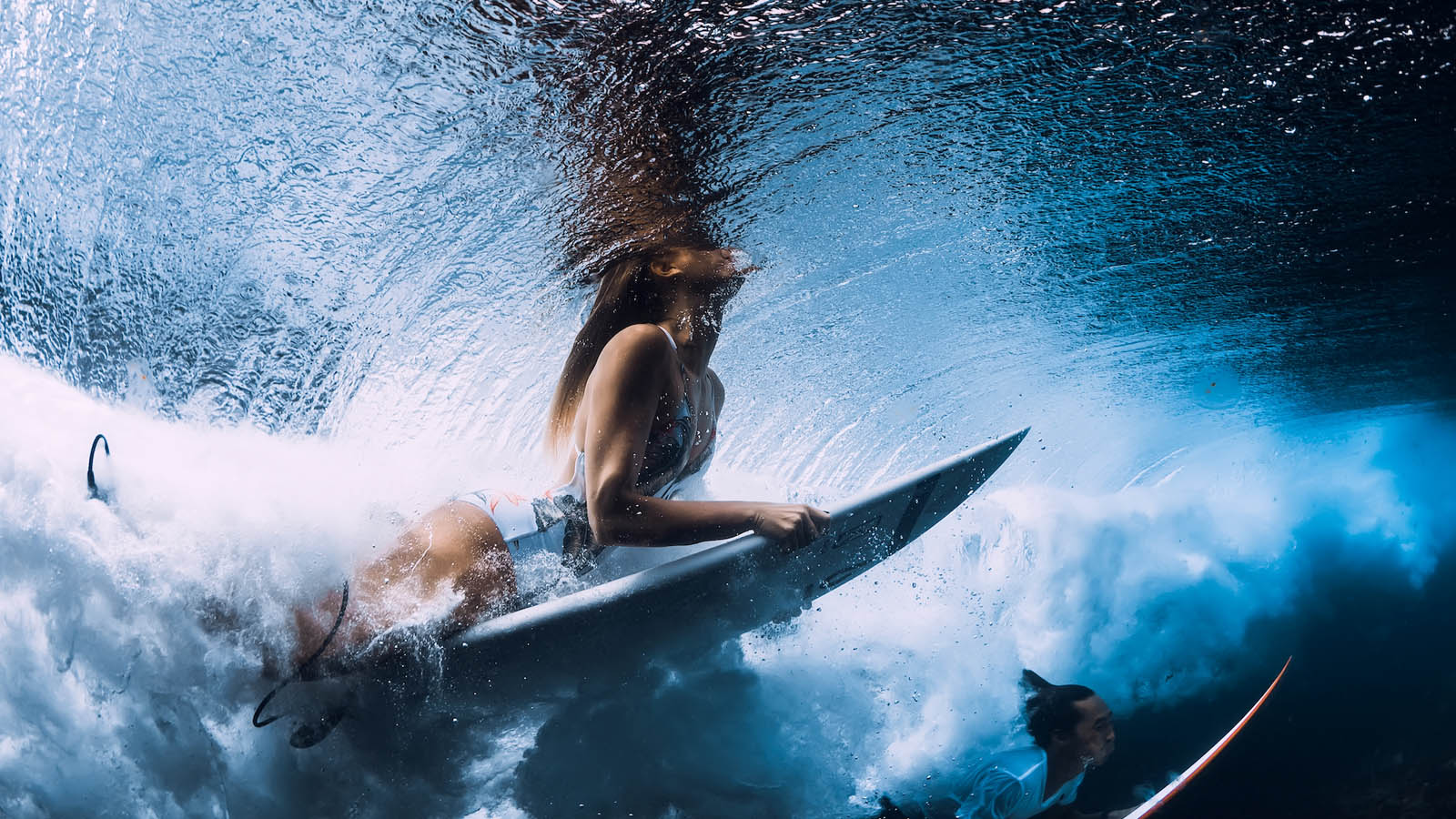 Kanoa SS21 Surfboards Preview
Retail Buyers Guide: Surfboards SS21
Brand: Kanoa
Interviewee: N/A
Despite the pandemic and global lockdown, has 2020 proven to be a successful year as far as sales are concerned?
Luckily it was a very successful year for us. Our marketing efforts and continuous improvements within our board range seemed to have paid off.
However it looks like that if the travel restrictions will last much longer, we might run a little delay in the market entry for our new HRT construction. At the moment we are still aiming for March/April. Fingers crossed.
What changes in sales and consumer demographics have you seen (age, gender, country…)?
We cannot rely on such a long experience but from previously being quite fixed on the GAS market, our requests within Europe have been more frequent.
Which surfboard designs will be the most popular in 2021?
Grovellers and Fish designs do continue to account for the majority of sales, as well as hybrid shortboard approaches. Overall people seem to be looking for more durable and sustainable surfboards. And of course, people love our Foamys, there seems to be a demand for the gap in between a regular Softtop and a Hardboard. The soft top seems to be finally losing its beginner image, especially if it is full of performance.
EPS is driving the innovation, yet PU accounts for the bulk of sales: which of those is your favorite construction?
With our HRT Boards coming closer to production we are obviously a big fan of the EPS construction. On the base of an EPS blank, we managed to create one of the most sustainable and innovative constructions out there.
Also, our Foamys are based on a hand-shaped EPS blank, with an Aluminium Stringer, however, wrapped with a soft and durable vinyl skin.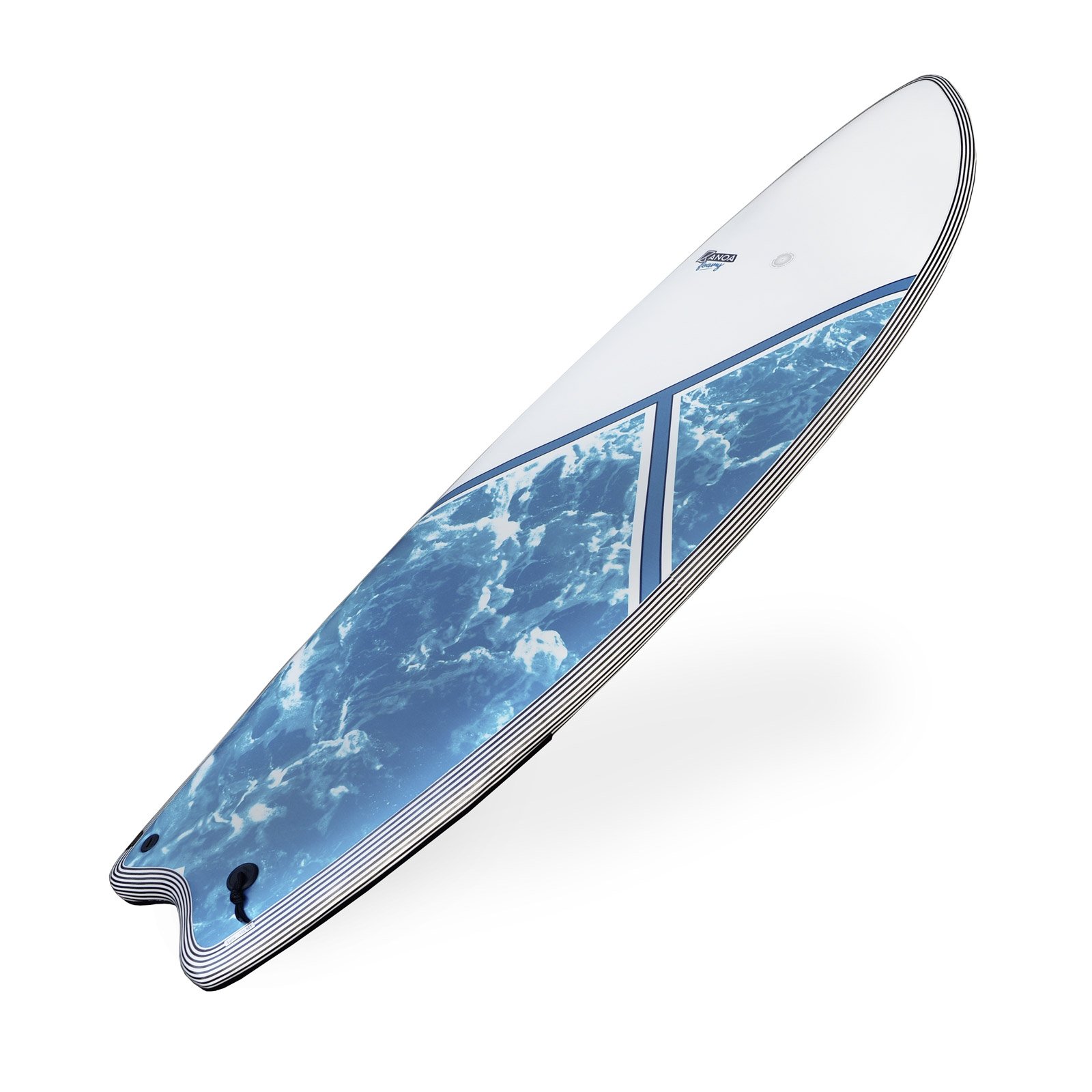 With two innovative and unique EPS constructions in our portfolio, we can confirm, we like EPS.
Which are your top 3 selling boards?
The Creek, the Fish'n Chixx, and the Foamy Flow
Sustainability is in everyone's mouth: which are your latest implementations in the field?
HRT setting new standards in the amount of natural and recycled materials in a surfboard. We might even have a more sustainable blank coming up in the future. We continue to push in that direction and won't rest before we come to the truly recyclable surfboard.
Online retailers and D2C are on the (slight) rise: how are you supporting bricks&mortar surf shops?
Being D2C in the market we are very well aware of the importance of retailers. We are looking for reliable and long-term partners to create a unique synergy including a special drop ship option.
How have surf schools performed over the summer?
We are just starting up our business with surf schools. We continue to work with several artificial waves and there you could see some decrease in sales as they were temporarily closed.
Please name and describe your 3 highlight pieces and items that retailers should definitely order.
The new Creek 2.0 is the go-to board for any river wave. It took us some time to get the real performance out of a riverboard but here we go. Fast, agile, and pretty durable for a PU board thanks to our triple rail layer construction.
Our new Foamy collection is the ultimate eye-catcher and will pop out of any shelf while demonstrating a true alternative to a hardboard.
After the success of the Hypto the one board quiver seems to be back in the game. As people currently get hyped on the Firewire Glazer, they should definitely have a look at our Relationship. It has been established in our PU range now for over 3 years and surfed itself into the hearts of our customers.