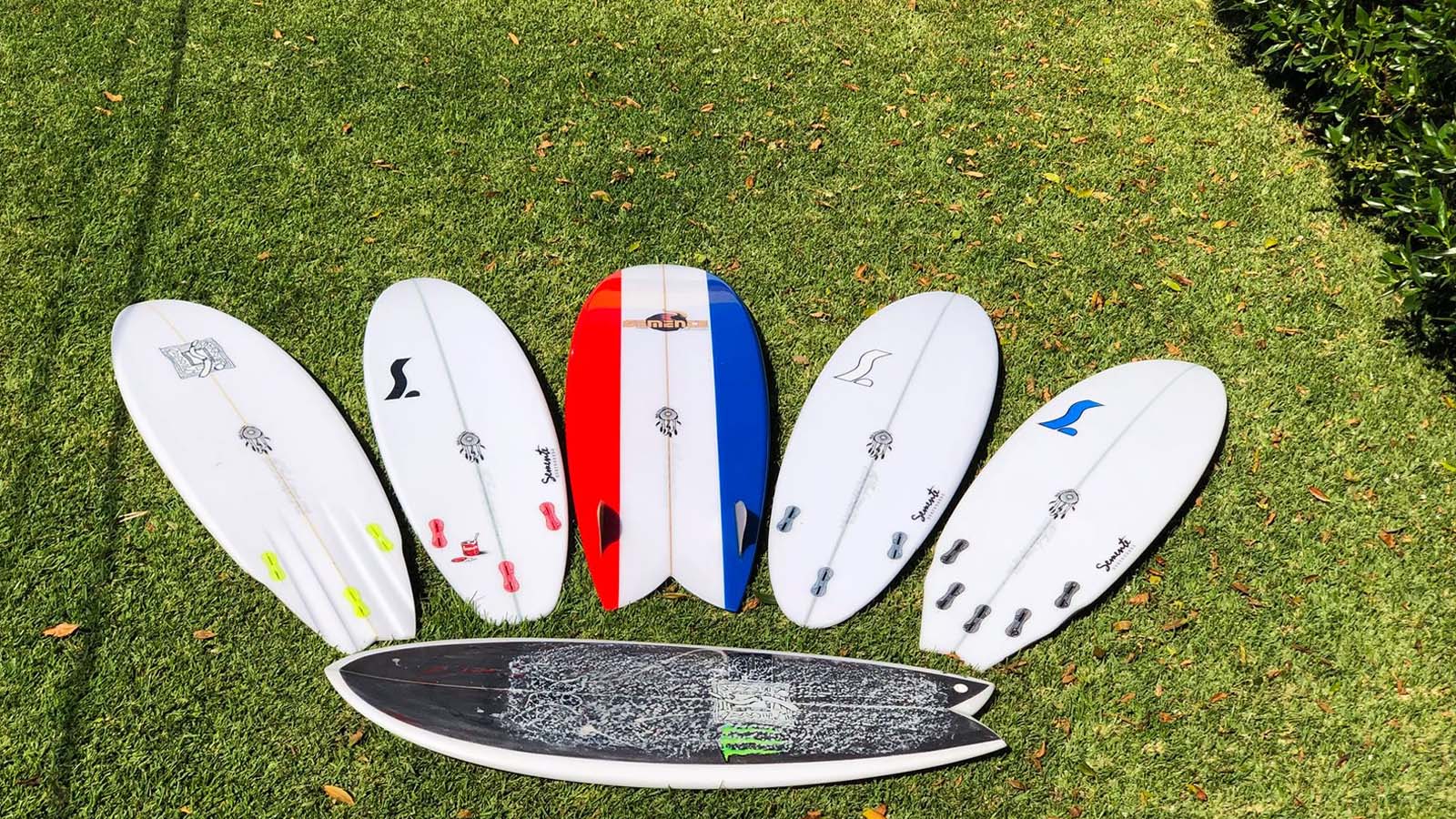 Semente SS21 Surfboards Preview
Retail Buyers Guide: Surfboards SS21
Brand: Semente
Interviewee: Nick Uricchio, Co-owner and Shaper
Despite the pandemic and global lockdown, has 2020 proven to be a successful year as far as sales are concerned?
Things started off normally before the Covid-19 crisis settled in. We worked hard to keep the work going and to keep customers interested, but didn't work anywhere near to what we had worked in previous years. But after things loosened up a bit let's say since June things have just been going berserk. I mean tons of work with people ordering boards from all over the place. I think it's just the fact that no one has really traveled that much, no one is going out at night because they can't. It's pretty much investing in what they can do which is surfing wherever they live. So business has been surprisingly good and looks to carry through Fall and Winter
What changes in sales and consumer demographics have you seen (age, gender, country…)?
We've seen a huge rise in kids' boards. It has a lot to do with what we've invested in terms of supporting the new generation. Kids are taking a big interest in our high-performance boards. Also, a lot of retro and retro twinnies because a lot of the older guys are getting back into surfing so there's been a big rise there. In general, I think all demographics have been full-on, all ages and all genders with girls also buying more boards than before.
Which surfboard designs will be the most popular in 2021?
It's hard to say because there are so many different models right now. I think it would be an all-around thing. I can't really put my finger on anyone saying "this one is going to "boom". I think EPS has picked up a lot, guys are looking for super light boards. I'm glad to say that everything is selling really well so if I look at the whole picture, we should expect a lot of sales on all of our models and all types of boards.
Is the "ride anything" mantra a sound phenomenon? (both for sales and the sport)
It's good for the industry, it's good all way around. It means that people have their minds open to trying a bunch of different stuff. And keeps it interesting, you know, as a surfer you want to try as many boards as possible. I think it's going to stay because people are not afraid of riding anything. They don't feel weird walking down the beach with a bonzer, a twin-fin, a double wing, EPS, triple channel, or whatever. I mean, things are wide open. I think it is healthy because it makes for more sales and makes for a more interesting surfing experience in general.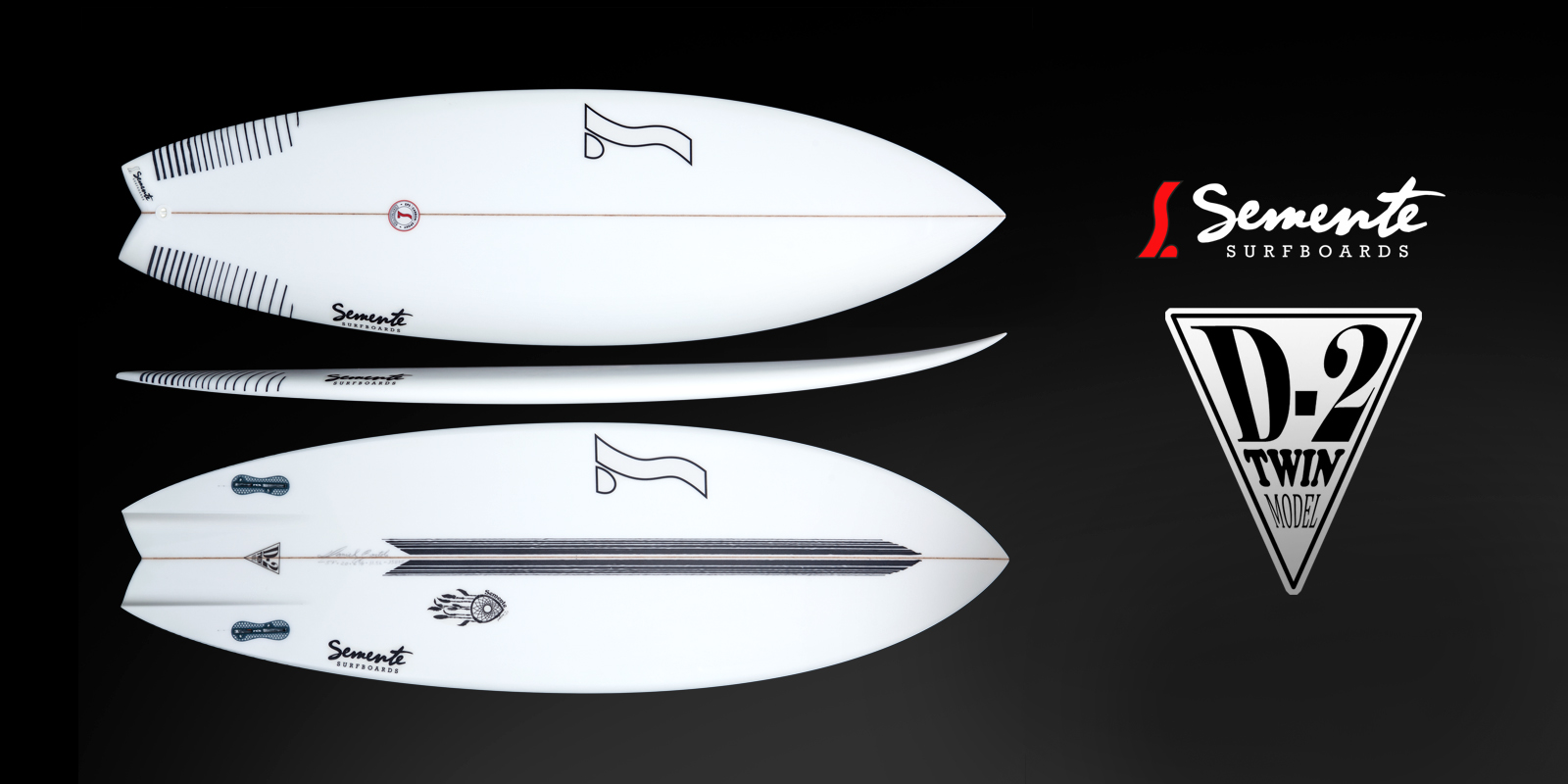 EPS is driving the innovation, yet PU accounts for the bulk of sales: which of those is your favorite construction?

PU is definitely my favorite just because I do feel like you're shaping it as opposed to EPS. EPS for me you're going through the motions, you're trying to finish the board without scratches… It's not as moldable and if you want to fine-tune a rail here or there or the edge of your rail it's a lot harder. It's like comparing steel to clay, maybe… It's totally different I mean, you can feel and you can shape polyurethane while EPS your design has to be right on the spot because there's not much handwork involved as far as shaping the board itself. You can't concentrate too much on slight rail contours and stuff like that. EPS is a big phenomenon, it has grown a lot however I do prefer PU.
Which are your top 3 selling boards?
VR-14 – This is Vasco Ribeiro's model. Vasco is pretty much our "Top Gun" on QS right now, and this is his personal model. A great board for most average to really advanced surfers. It has a lot of volumes, good width, solid concave, and a nice smooth rocker line.
D2 – This is our newest model. It's a mix of the past and present, designed to capture the true feeling of twin-fin surfing. The plane shape, rocker, and thickness distribution all work together for a balanced board that is functional in all types of waves. We run a concave bottom on this model with a slot channel through the fin area with modern rails. All the components of this board guarantee drive and projection through all maneuvers with no loss of speed. Definitely a board to add to your quiver for the fun days or simply for a bit of variety in your surfing.
Hitch – This is kind of a winter step-up board for bigger waves, more solid barrels, pointbreaks, etc. Also, it's a good travel board for Indo, Maldives, or any other dreamy travel spot. We have found that this model has become a favorite with a lot of older surfers. All details on these three models and our entire range can be seen on our website.
We make slight changes every year in all our surfboards to bringing it up to date. Check all details in www.semente.pt.
Sustainability is in everyone's mouth: which are your latest implementations in the field?
We're doing a lot more EPS epoxy boards which are more eco-friendly than polyurethane boards. I don't think they're totally eco-friendly because there's still a lot of trash and leftovers and side effects that we are discovering as time goes by. Everyone would like to see an eco-friendlier industry but as long as we use polyester resins, acetones, polyurethane foams it's never going to be that way. It's hard to tear away from that because high-performance boards, light boards with good vibration are made more of these materials than anything else. It's a tuff one.
Online retailers and D2C are on the (slight) rise: how are you supporting bricks&mortar surf shops?
Bricks & mortar surf shops are important partners to us and we support them the best we can. Besides the internet, it's the first place where a customer usually goes to try finding a board that fits his surfing. Their first advice to the customers is priceless and we make sure they have a board available for each surfer that visits them. They work close to the surfing community so for us, it's key to respect the roots of surfing. We also have the same price online and in their shops. Our partnerships with them include other business strategies that we keep for ourselves.
How have surf schools performed over the summer?
I think surf schools have had a lot of work. In my personal opinion, there's overkill in surf schools. There are too many in our area. I think they've all been pretty busy because there are tons of guys in the water.