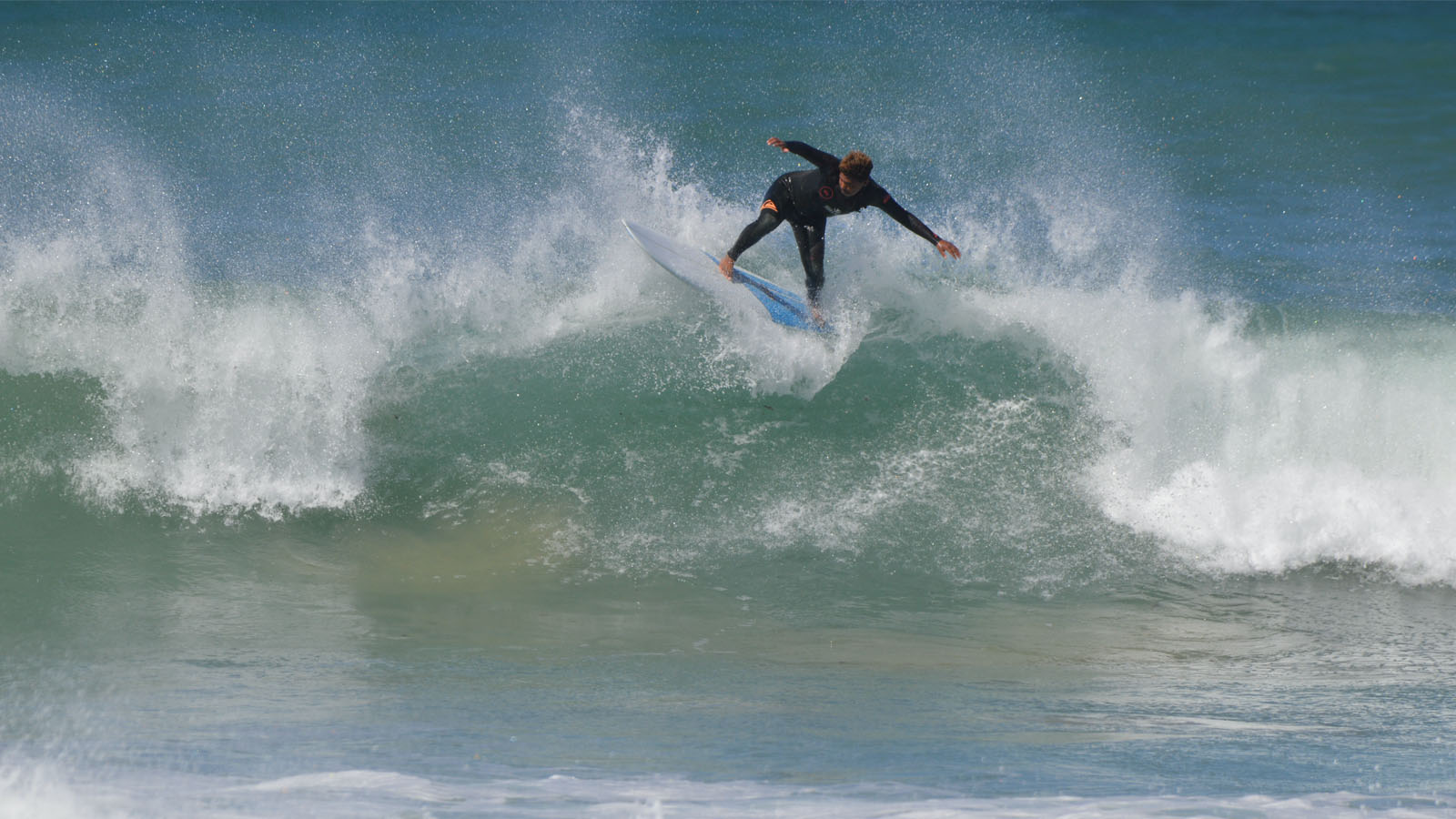 Norden SS21 Surfboards Preview
Retail Buyers Guide: Surfboards SS21
Brand: Norden
Interviewee: Andy Wirtz CEO, Product Developer
Despite the pandemic and global lockdown, has 2020 proven to be a successful year as far as sales are concerned?
For us it has been one of the better seasons, we never cleared our warehouse as quickly as we did this year. As we produce a lot of stock overseas and made our plans in 2019, we could only sell what we had and could not restock as quickly as needed, otherwise, it could have been the best year in brand history.
What changes in sales and consumer demographics have you seen (age, gender, country…)?
There is definitely a lot of new people coming to the sport, that would normally have spent their money elsewhere. People started to surf at places which are not even that good in terms of wave quality but they could not go anywhere else. I think all outdoor sports gained a lot of new customers during the pandemic
Which surfboard designs will be the most popular in 2021?
Our key market is and will be the beginner and intermediate market. And I think this, especially with the traveling restrictions, will be the most important market. Alternative designs, for different types of waves, will be important. We spend time designing a great lake surfboard called the Time Machine AIR which works in really bad quality waves as well as our stationary wave surfboard called the River Rat.
Is the "ride anything" mantra a sound phenomenon? (both for sales and the sport)
I think this phenomenon did well for the sport and opened up surfing to new people as well as bringing people that got tired of surfing back to it. Businesswise we all benefit from it, more people surf, buying different boards, riding at different places. So whatever it is, it´s good.
EPS is driving the innovation, yet PU accounts for the bulk of sales: which of those is your favorite construction?
We still like the good old PU / Polyester boards and we don´t see customers turning their back on them yet. EPS constructions are of course growing with a lot of different glassing and sandwich options. We can´t really point a favorite, it all depends on what you are trying to build and sell. For the moment I think it is still good to have both but I think EPS/Epoxy owns the future though.
Which are your top 3 selling boards?
Number One will be the good old Mini Malibu for beginners, we offer them in all construction methods, soft boards, eps/epoxy sandwiches, polyester etc, and they are by far our top sellers.
Number two would be the midlength models, we have a model called the Time Machine, a mix between a short and a longboard, round nose, shortboard bottom and tail, high volume, sells very well.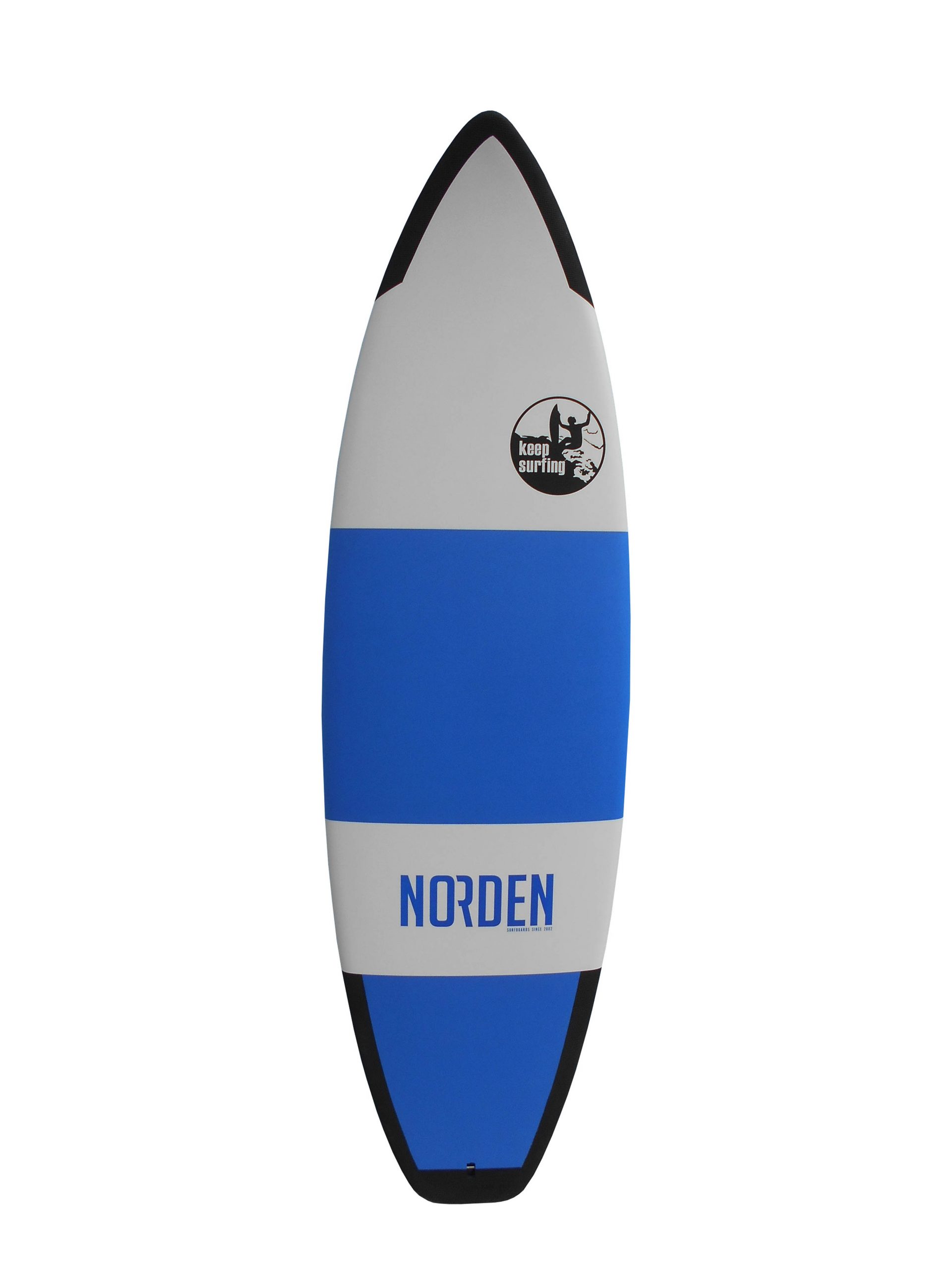 Number three would be longboards. Surprisingly they came back very strong this year after these shapes have been very quiet for years in the past.  Also here, the best-sellers are the all-round models, like the Performer in different construction, followed by the Classic Retro Design called the Trim Master.
Sustainability is in everyone's mouth: which are your latest implementations in the field?
We are using bio epoxy and recycled eps on some of our boards, next to that we focus on quality that last and packs all boards without any plastic materials to answer the sustainable question.
Online retailers and D2C are on the (slight) rise: how are you supporting bricks&mortar surf shops?
We have been successful in doing B2C and D2C at the same time for many years. We can reach any customer anywhere doing that with or without a retailer in the area. For retail, we have a good warehouse situation to supply them through the season. For price policy we guaranty our retailers the best margin, whatever sales we do in our D2C, we make sure that all our retailers can participate in that at full margin without lost on their stock. We keep a close eye on stable prices and make sure that no dealer gets an advantage over the best price.
How have surf schools performed over the summer?
Surf Schools were pumping this season and I wished we would have had more stock to supply them, who could have guessed after how the year started. Surf School boards are a big part of our business and we gained a lot of momentum with getting new customers and bigger sales figures going into 2021.
Please name and describe your 3 highlight pieces and items that retailers should definitely order.
The Mini Mal
The most important surfboard design of all is the Mini Malibu. There is no way around it when you want to start surfing. It is by far the most sold surfboard type in the world.  We have spent a lot of time in the past 20 years to redefine these shapes, over and over again. Available in many different sizes and constructions, from soft boards for schools to durable eps/epoxy sandwich to classic PU/ Polyester. If you want to have anything in your shop, it has to be the Mini Malibu.
Time Machine Air SLX:
The Time Machine Air is a very light and super buoyant surfboard design. It offers incredible paddle power and more acceleration especially on really weak waves and wind swells, often on big lakes or smaller locked-in oceans like the Mediterranean- or the Baltic Sea. With the travel restrictions, people now can surf any water that creates a pump to ride and slide on.
River Rat
Artificial waves popping up everywhere and there are many more to come. The River Rat is a shape specially designed for stationary waves, available in soft board, as well as classic PU/ Polyester construction.