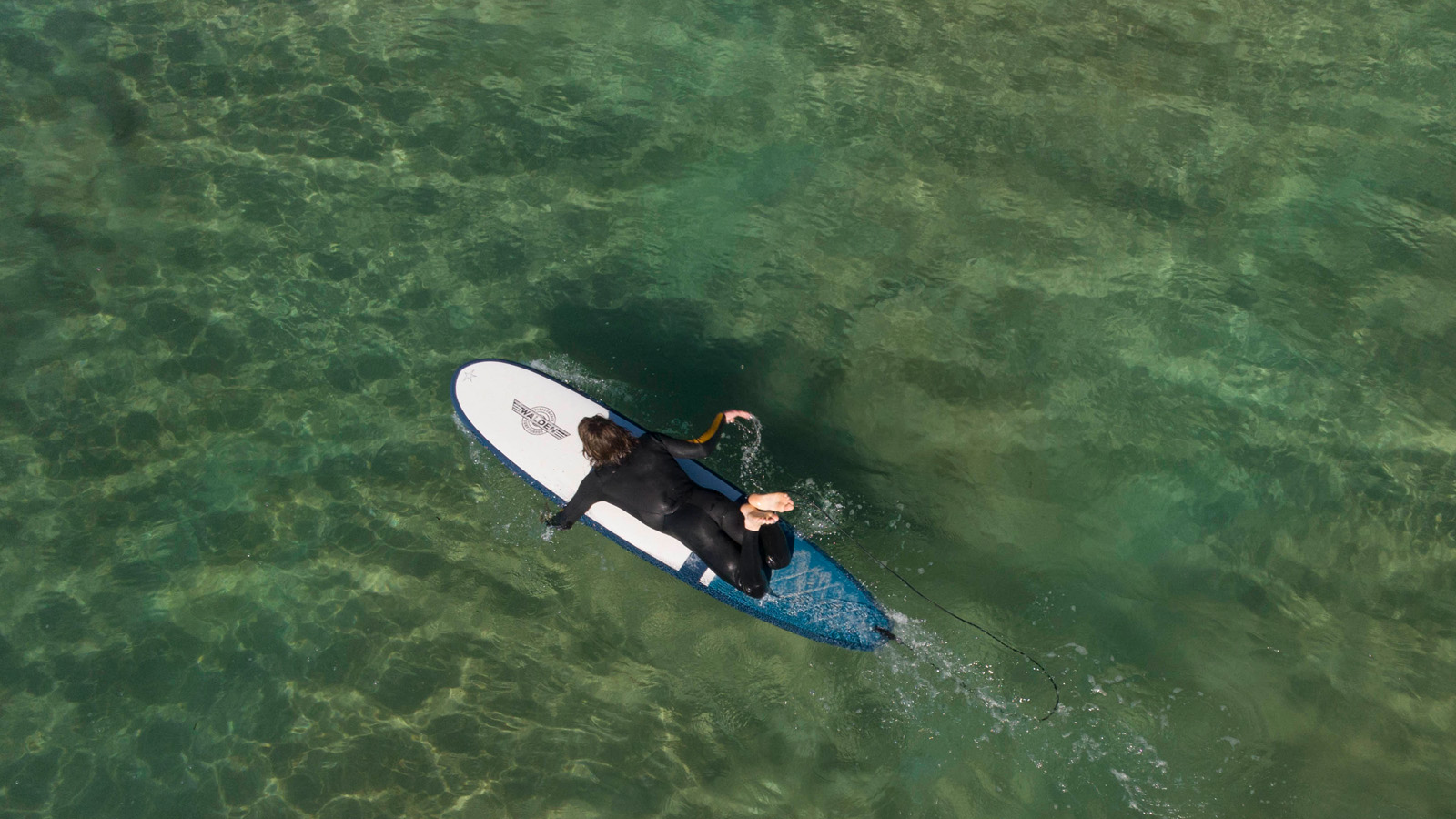 Surftech SS21 Surfboards Preview
Retail Buyers Guide: Surfboards SS21
Brand: Surftech
Interviewee: Brand Manager
Despite the pandemic and global lockdown, has 2020 proven to be a successful year as far as sales are concerned?
Obviously it was a steady start with most of the UK and European Beaches in lockdown, this put immense pressure on the surf shops but as things started to open up and travel options were limited people took massively to the water and sales across the Uk and Europe boomed for Surftech across all categories. Fortunately, we hold good stock levels and have had a good flow of product (even now) which meant we were able to help our retailers capitalise on the increased demand.
What changes in sales and consumer demographics have you seen (age, gender, country…)?
Surftech has traditionally been viewed as a premium product and our consumer demographic has reflected that. This season, whether it be through having more time to research boards and constructions or seeking better value for money our consumer base has broadened, summer sales of shortboards lead by SharpEye have increased, showing increased traction with the younger surfers. Producing light, great shapes means we have always been popular with women, but specific girls introductions like the Walden Wahine line in 2020 have significantly built on that popularity.
Which surfboard designs will be the most popular in 2021? 
Surftech longboards are always a go-to, with great shapes from Takayama, Stewart, and Walden.  But watch out this season for the new Lopez Midway, the Long haul, and the new Walden Magic in Fusion Poly construction. We had great sales this season on our 'Custom Softop' range, basically great shapes from all our of best shapers with a soft deck and at a better price – this season we launch our two most popular boards the Takayama in The Pink and Walden Mega Magic models to this line.
Is the "ride anything" mantra a sound phenomenon? (both for sales and the sport)
Keeping people on the water is key, lots of our riders will have a mix of surfboards and a prone or SUP for other conditions.  With the covid situation continuing into 2021 consumers will have plenty of spare time to get on the water, it can only help our sport and our stores if customers have different options to stay active and fit.
EPS is driving the innovation, yet PU accounts for the bulk of sales: which of those is your favorite construction?
Surftech is all about technology – we created the whole EPS genre. Durability, performance, and technology have always been the driving force. Surfers are very informed about all the different offerings out there and most will have both high-performance EPS and classic PU in their quiver. In fact, although EPS will always be in our DNA we offer specific models in Fusion Poly where it is appropriate – take a look at the Gerry Lopez boards.
Which are your top 3 selling boards?
Takayama 'In The Pink '. The ultimate high-performance noserider! This is definitely the most loved and sought after model in Donald's range. Four models from 8'6 to 9'6 and new for this season in Softop Custom Performance as well.
Walden Mega Magic model, a new partnership with Surftech, Walden brings something new and really exciting, his models are very unique. Described as a shorter longboard, the Mega Magic will float like a board 12-18" shorter, meaning a heavier guy can still ride a 9'0 without giving up wave count or stability.
Gerry Lopez 'Something Fishy', this little fish is a blend of one of Gerry's favourite old templates, with his updated take on rails, bottom shape, and rocker, and wow what a super fun board we have.   
Sustainability is in everyone's mouth: which are your latest implementations in the field?
Surftech recognizes that we have a duty to continually strive to lessen our environmental impact. We are innovating and producing environmentally friendlier boards from bio-based resins (GreenPoxy), purpose molded EPS cores, and recyclable alternative materials to reduce the impact on the environment. Importantly, we build boards that last longer, so less carbon footprint, less material consumed- less waste.
Online retailers and D2C are on the (slight) rise: how are you supporting bricks&mortar surfshops?
During the lockdown, we shipped directly to consumers on behalf of our surf retailers as their shops were shut, so customers had their board ready for when the restriction was lifted. We actively support 'buy local' initiatives and market the individual shops within our own marketing. You can't beat going to a surf shop and actually getting your hand on the boards, talking to people who have actually ridden the boards, and in the case of many of our stores actually trying out the board.
How have surf schools performed over the summer?
Crazy busy, people have had so much time on their hands, they have taken the time to learn new skills and undertake activities with their families.  Sales of our Learn to Surfboards have been strong and this is reflected in next summer's pre-orders when we will see even more people in the water.