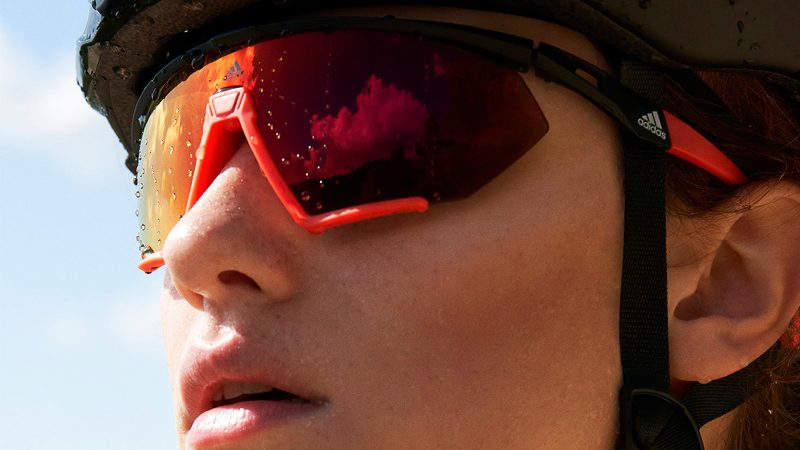 Adidas 2023 Sunglasses Preview
Retail Buyers Guide: Sunglasses 2023 Retail Buyer's Guide
Brand: Adidas
Interviewee: N/A
How are you segmenting your sunglasses?
For adidas Sport we offer 3 different clusters that will respond to all needs for athletes from beginners to professionals:
• ACTIVE: those who would like frame with sport characteristics but doesn't want to give up on a more lifestyle look.
• PERFORMANCE: dedicated to people that required more elevated sport technicalities.
• COMPETITION: for athletes that constantly do sports and want the best performance a frame can offer.
Where do you expect your biggest growth in 2023? 
In 2023 we expect to grow in all our 3 different clusters. Nowadays, sports are practiced by many, at all different levels, so it's important to offer the right frames based on the different needs.
What frame shapes and colours are most popular from your offering and why?
Our products cover all shapes and colors. From bi-ocular sunglasses, to rimless, full-rim and half-rim masks – all shapes requested from our clients.
What lens technologies are you currently working with?
All our sport lenses are made in polycarbonate (PC), Nylon, NXT and CR39. The material used depends on the type of sport sunglasses in which they will be applied.
Which lens colours and tints are you offering this year?
From our latest release, we offer a variety of colors, among them: smoke, roviex. Brown, violet, blue and green.
What are the main materials used in your 2023 sunglasses offering?
For our PERFORMANCE and COMPETITION clusters we use TR90, while for ACTIVE clusters we use RPA12.
Do you offer prescription glasses?
Many of our frames offer the possibility to insert prescription lenses throughout a dedicated clip-in.
How are you helping retailers sell this category?
By constantly training our reps, so they can find detailed information about all our technicalities. They also play a fundamental role, in reporting clients' feedback, thus to finetuning our offer based on real needs from our customers.
Best sellers
SP0074- The new Shield sunglasses combine state-of-the-art style with cutting-edge technology. The innovative lens curvature and the dynamic ventilation system at the top edge of the glasses ensure an extra-large, fog-free field of vision.  Adjustable nose pads and temple tips with non-slip contact points guarantee an optimal fit – for any face shape. Weight: 43 gram. Retail Price: 149,00 €.
SP0075- The modern half-frame sunglasses with innovative curvature of the Shield lens shines with a particularly large field of vision that is not limited by a frame at the bottom. The 9-hole ventilation system ensures optimum ventilation and prevents fogging of the lens. The adjustable, rubberized nose pads and temple ends always provide an individual fit. The special safety hinges block contact between temple ends and lenses when stowed, so they are not damaged. Weight: 43 gram. Retail Price: 149,00 €.
SP0045- Sporty style with rounded rectangle shape. The SP0045 impresses with maximum comfort and solid design.  The lightweight and flexible frame has a dynamic 10-hole ventilation system on the upper edge and cutouts on the side of the temples. This guarantees optimal air circulation and prevents fogging of the lenses. In addition to the curvature that perfectly fits the shape of the face, rubberized and individually adjustable nose pads and temple ends ensure a secure fit. The model is also available with polarized or KOLOR UP™ lenses, which reduce light intensity and offer better color perception. Weight: 34 grams. Retail Price: from 109,00 €.