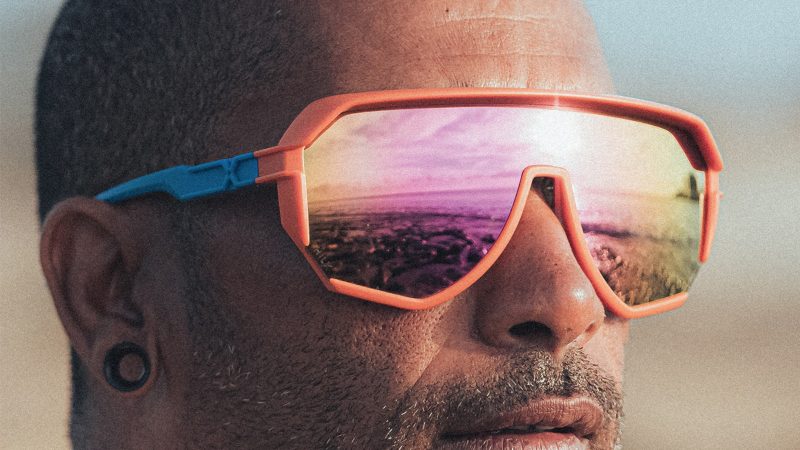 Hilx 2023 Sunglasses Preview
Retail Buyers Guide: Sunglasses 2023 Retail Buyer's Guide
Brand: Hilx
Interviewee: N/A
What are the current trends in sunglasses for board sports?
There are as always multiple trends going, like wrapped and oval shapes, tinted lens or eco-friendly Sunglasses. The performance eyewear with modern materials and technical features will be on trend.
How are you segmenting your sunglasses?
We have 4 collections at HILX: Nomad is our outdoor lifestyle series, Kinetik is our sports sunglasses series for cycling/running/trail, Gravity is our MTB Goggles series and Yeti is our Snow Goggles series.
Where do you expect your biggest growth in 2023?
HILX is still a young brand, we are entering all the markets step by step with new partners in Europe, APAC, US & Canada.  Our biggest growth is in the sunglasses segment, but we are also launching an Optical collection called HILX VIZO.
What frame shapes and colours are most popular from your offering and why?
We have different frames and colours, for both men and women and also with Asian fitting available. We will be launching this summer 5 new sunglasses including a 2in1 sunglasses & goggles called SAMURAI! There's more to come, stay tuned! 
What lens technologies are you currently working with? 
We have PC and Nylon lenses with mirror coating, Polarized lens, Photochromic lenses and our patented XVIZ™ lens that uses colour spectrum manipulation to emphasize the terrain that matters while eliminating contrast that does not.
Which lens colours and tints are you offering this year?
Grey, pink, blue, red and green with multilayer mirrored as well as full black.
What are the main materials used in your 2023 sunglasses offering?
Every frame is consisting of Swiss Imported TR90 (a.k.a Plastic Titanium) and is famous for possessing tensile strength and being unbelievably lightweight. TR90 is highly resilient and UV resistant – making it perfect for all lifestyles.
Do you offer prescription glasses?
Yes, we do have an Optical series (RX-able frames) called HILX VIZO launched last year in 2022. We have 10 styles and all models are equipped with our patented multi-axis AKTIV™ Hinge.  These 4 directional hinges act as a suspension mechanism that allows the temples to move freely on the four axes, free to absorb any shocks or movements and creating great comfort. They also offer two-size silicone nose pads that can fit any nose comfortably. 
Anything new in terms of sustainability? 
Yes, HILX will go greener with a new sustainable Nomad sunglasses series, using Rilsan G850, a high-performance copolyimide with 45% bio-based raw materials + biodegradable PC Polarized sun lens.
How are you helping retailers sell this category?
With displays and product training to increase customers' sensitivity to nature and collect attention towards eco-friendly products.
What's your situation regarding stock and deliveries?
We offer products with stock available as our distributors prefer having visibility into stock levels, so we usually share our inventory with them, and they can forecast the sales and orders with a reasonable delivery date. 
Best Sellers
Newblood– We fine-tuned our Youngblood, ensuring more wrap and eliminating unnecessary lens reflection to improve the overall fit and enhance your sightlines. The updated design on the Newblood series features improved wrap, a hollowed out featherlight profile and our triple scratch resistant coating. Like its sibling, these lasers come stocked with our Aktiv™ hinge technology and advanced nose job customization options.
Savage– The Savage comes in three sizes, an ideal fit regardless of the shape of your dome. The lightweight frameless design is built like a leafcutter ant. While they are small in design, they are most certainly mighty in strength. With maximum rimless vision and Swiss-engineered TR90 frames, your field of view will never get in the way of your performance.
Revok– Whether it is cross-country, trail riding, or a downhill free ride, the Revok was designed for those who spend their time on two wheels. Featuring unobstructed top view vision, advanced engineering that reduces interference with head wear, and a high wrap frame that ensures a snug, yet comfortable fit, the Revok is the perfect pair of sunglasses to optimize your performance.