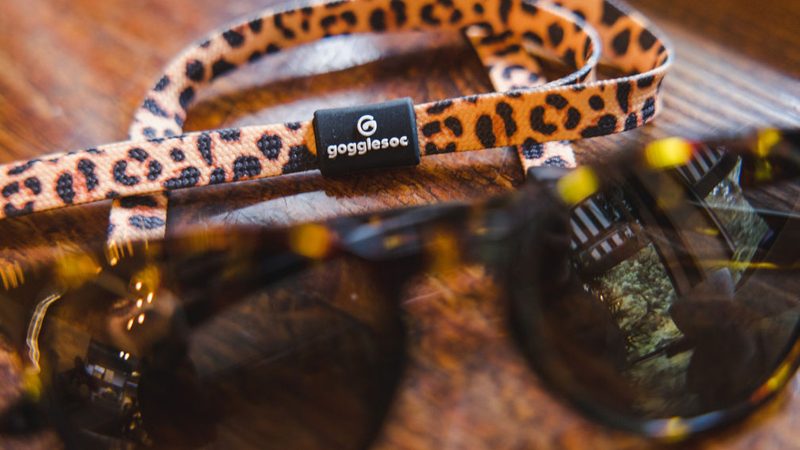 Gogglesoc 2023 Sunglasses Preview
Retail Buyers Guide: Sunglasses 2023 Retail Buyer's Guide
Brand: Gogglesoc
Interviewee: N/A
Gogglesoc, the global leader in the eyewear accessories market, is excited to bring their latest product, sunnystring, to market this year. Following the success of their flagship goggle covers and revamped sunglasses case, 'sunnysoc', gogglesoc is about to take the summer sports market by storm with their new take on eyewear retainers.
Sunnystring is one size fits all and, like its counterparts, is made from post-consumer recycled plastic bottles – one plastic bottle makes two sunnystrings! It provides a unique blank canvas, allowing the user to express themselves through fun and vibrant designs. sunnystring also comes up on top by the function of the product itself. The tightening bead which attaches to the sides of the sunglasses frame is designed to keep sunnies of all sizes safe. The perfect companion for hiking, ski trips, or any water sport, there's a design for everyone and any adventure.
THE ADJUSTABLE EYEWEAR RETAINER 
*PATENT PENDING
•           Made for recycled plastic bottles (1 bottle makes 2 sunnystrings)
•           Fashionable designs – we can print anything.
•           Easy to use and store – fits perfectly in your sunnysoc!
•           Compatible with our merchandising.
•           Perfect activity essential.
THE LITTLE EXTRAS: 
            •           Connector – designed to fit most sunglasses.
            •           Adjustable fit- secure tightening bead so your sunnies are safe during all activities .
            •           Vibrant designs – printed to make colours stand out.
"But why do I need a sunnystring!?" 
Secure: don't lose your sunnies on all your outdoor adventures.
Convenience: easily access your sunglasses.
Fashion: Express yourself with on-trend designs.
Function: one size fits most so you can interchange all your sunglasses.
It's good to be green: Feel good about your eco-friendly purchase!