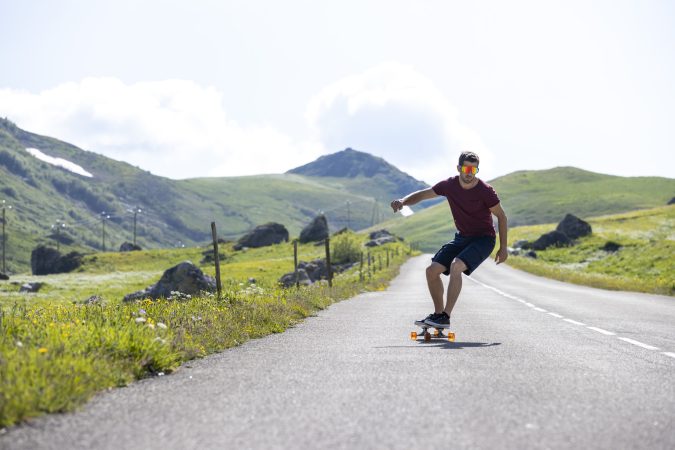 Panda 2023 Sunglasses Preview
Retail Buyers Guide: Sunglasses 2023 Retail Buyer's Guide
Brand: Panda Optics
Interviewee: Oliver Heath, Managing Director
What are the current trends in sunglasses for board sports?
We are finding a lot of cross-over between board sports with our Conquer sports sunglasses, from Snowboarding, skateboarding, cycling (not exactly a board sport), and many more. This is a result of developing a 'retro' style frame that doesn't fit exclusively in one sport category.
How are you segmenting your sunglasses?
We currently have two categories of sunglasses, sport and lifestyle.
Where do you expect your biggest growth in 2023?
We are in the process of developing two new ranges of sports sunglasses to sit alongside the Conquer glasses. This is a big step for us increasing our sunglasses range in line with existing snow goggles.
What frame shapes and colours are most popular from your offering and why?
The Conquer sports glasses have been hugely popular the past 24 months, which is why we are releasing a similar 'retro' style in the Spring, along with a new wraparound style. Out of the four colours currently available, the grey (orange lens) is certainly the most popular.
What lens technologies are you currently working with?
Since Panda Optics started in 2015 we have always been a polarised specialist brand. This has continued across to the sunglasses where all lifestyle glasses come with a polarised lens as standard, and sports sunglasses as an optional extra.
Which lens colours and tints are you offering this year?
Another feature that has led to the success of Panda Optics is providing all the lenses necessary on initial purchase. So, with a set of Conquer sunglasses you receive three lenses as standard covering all light conditions.
Do you offer prescription glasses?
No unfortunately not, but we have a reputable insert company that we work with who provide inserts to our sunglasses.
Anything new in terms of sustainability?
We are always looking for new ways to improve our sustainability, whether this be the product manufacturing process and using recycled materials where possible, packaging and business ethics.
How are you helping retailers sell this category?
As a multi-sport eyewear solution, not just for the sun but the including of a clear lens adds to the versatility.
What's your situation regarding stock and deliveries?
The Conquer isn't going anywhere for now, some colour options are low in stock, but immediate international delivery is available on all products available to retailers.