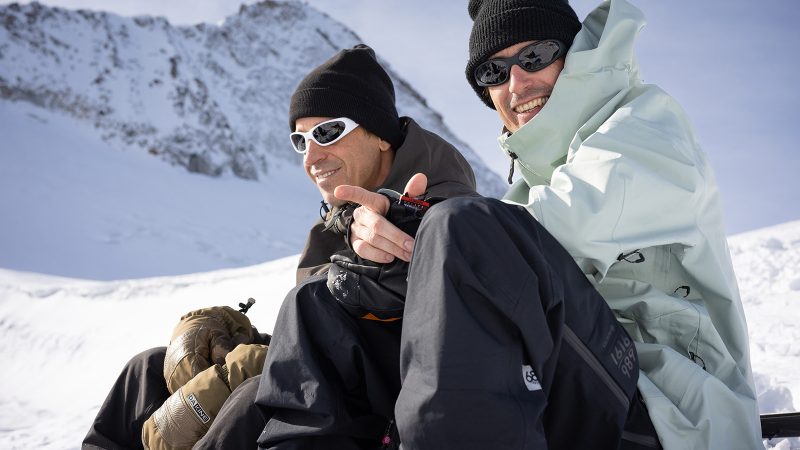 Dragon 2023 Sunglasses Preview
Retail Buyers Guide: Sunglasses 2023 Retail Buyer's Guide
Brand: Dragon
Interviewee: N/A
What are the current trends in sunglasses for board sports?Some key trends for 2023 are emerging fluid styles with a play on more east west shapes. Color trends include the introduction of retro milky treatments like caramel, cream and saffron. And as always, strengthening our athlete signature graphics by offering new options like Rob Machado Resin in Olive and Bryan Iguchi's splatter paint in Blue Green.
How are you segmenting your sunglasses?
The Dragon sunglasses are segmented by stories based on design features, wearability, and overall concept. The main Dragon pillars are Sustainability, Athlete Signature Series, and Premium Technology.
Where do you expect your biggest growth in 2023?
Dragon expects its biggest growth in 2022 with new distribution, focusing on Key Accounts and Ecomm, and launching targeted marketing opportunities in each channel.
What frame shapes and colours are most popular from your offering and why?
Based on our success with the Waverly, we are also adding more options for our female consumer and even offering our first female specific H2O style in that same shape. Other important shapes that are trending for SP23 are the flat top seen in the Tempest (which could also be uni in some markets) and vintage inspired geo combo as seen in the Fallon. And of course the shallow Josiah which we designed in collaboration with pro skier Jossi Wells – the ask was very specific and on point…shallow and androgenous and of course ultra-cool.
What lens technologies are you currently working with? 
Dragon offers exclusive Lumalens technology in all of its sunglass styles. Lumalens delivers enhanced color vividness, increased clarity, and depth perception. By filtering out light attributed to haze and glare while letting in light that intensifies clarity and increased details, Lumalens achieves a new standard in lens Performance. This innovative technology provides all day comfort for your eyes and consistently crisp, clear optics. Engineered to optimize and improve visibility across the entire spectrum of light conditions in all environments. Dragon offers Performance Polar lenses in select sunglass skus. Performance Polar realigns light to eliminate glare, enhances contrast, and leaves you with a crystal-clear field of view. With hydrophobic and oleophobic coatings, these lenses are resistant to water, moisture, dirt, and oils protecting against the wear and tear of the elements.
Which lens colours and tints are you offering this year?
Dragon offers Lumalens base tints that are color optimized for different environments. Within these base tints we offer a variety of mirror coatings, optimized for those environments.
What are the main materials used in your 2023 sunglasses offering? 
Within our Upcycled Collection it is recycled PET bottles, and for our Plant Based Resin sunglasses, caster beans.
Do you offer prescription glasses?
The Dragon Optical collection mirrors the stories and colorations from the Sun collection. This includes new Optical Plant-Based Resin and Upcycled styles, and Athlete Signature Series colors.
Anything new in terms of sustainability ? 
Dragon is committed to sustainability by partnering with Plastic Bank, a for-profit social enterprise that builds recycling ecosystems in under-developed communities, in an effort to fight both plastic pollution in oceans, as well as high poverty levels in developing countries. Dragon also continues to launch new sustainable Plant-Based Resin and Upcycled styles.
How are you helping retailers sell this category?
We support our retailers with in-store merchandising strategies by utilizing point of purchase materials and displays to properly merchandise Dragon's collection. We also execute digital advertising, including website homepage takeovers, and geo-targeted social media ads.
Best Sellers
The Box– A Dragon classic, re-engineered and tweaked to celebrate 30 years of Dragon eyewear. A sleek, fast paced wrap style that sits close to the face and performs as well as it looks. Available in 3 staple colourways but a limited release, watch out for The Box dropping any day now…
Tarran– Bold and beautiful is the name of the game with Dragon's latest female style, the Tarran. A statement making silhouette and premium acetate material give you both a luxurious and high end feel. Couple with Dragon's Lumens colour optimisation, the Tarran is an unbeatable combination of styling, craftsmanship, and quality.
Tempest– Featuring a bold flat top look and trendsetting gradient colours, the Tempest is here to set your style tone from sunup to sundown. The Plant-Based resin construction shows Dragon's commitment to sustainability while the chunky flat top gives the Tempest a unique and eye-catching look. Couple with Dragon's Lumalens color optimisation, the Tempes is the complete package for those looking to make waves.