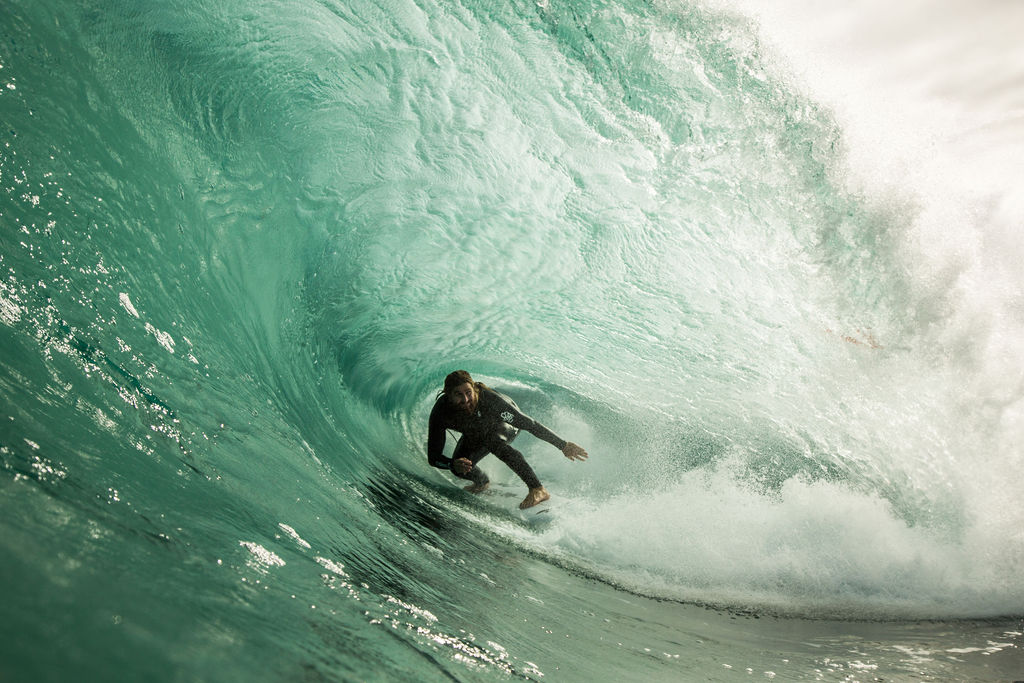 C-Skins F/W22 Wetsuits Preview
Retail Buyers Guide: Wetsuits F/W 2022 Retail Buyer's Guide
Brand: C-Skins
Interviewee: Tim Leadsford, Export Manager
As far as the European market is concerned, which categories among winter wetsuits are on the rise, which ones are fading? (top end vs entry level, supple 4/3 vs hooded armor, backzip vs chest zips…)
Our whole range has soared in popularity, but we have seen exceptional uptake in our Mid-High-performance ranges; Rewired, Wired and Wired plus. Our enhanced features including greater stretch (Halo X neoprene), thermal performance (Halo RD8 lining) and durability have improved the offering which has been amazingly well received.
After a couple years spent coping with the storm, will 2022 be the year of progression with innovations aplenty?
Extended lead times from our suppliers has shortened our development window for AW22, so we have had to be very calculated about changes to the range. We have had to choose wisely and select developments which are achievable within the time constraints placed on us by the supply chain.  We were lucky to have pushed through a great deal of innovation before the supply chain crisis and our incredible Dark Matter 3D bonded technology chest panel is now offered into the Rewired range for greater wind resistance and durability on our most popular line. We have a nice colour injection on the suits to freshen the look for AW22, not that there is any previous season stock to compare it to!
We are now using waste oyster shell powder throughout our premium ranges with Halo X neoprene. This super light foam is so flexible and it is now much better for the environment as the limestone content is no longer mined. We have exciting innovation in the pipeline as well, but that will come through in Summer 23 into Autumn Winter 23.
Is there a sweetspot as far as winter wetty prices? On that matter, is an increase of the retail price to be expected due to the costs of materials/shipping?
£300 – £400 may be the sweetspot for a 5:4 winter suit this year, but we expect to see further increases. Freight costs have skyrocketed and are showing no real sign of recovering and all stages of the manufacturing process are also seeing increases. We are focused on supplying our customers as priority #1, so price point is less important than guaranteeing on-time supply.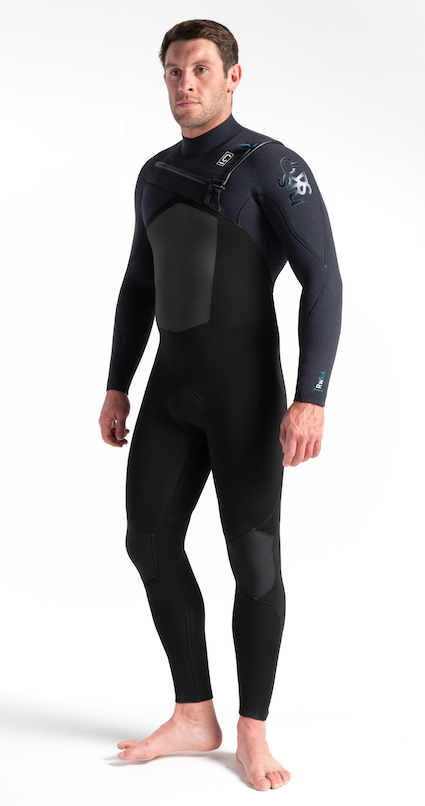 Please sum up your key innovations in FW22? (rubber, lining, seams, constructions, entry system…)
Dark Matter Chest panels are used further through the range into the Rewired models; meaning fewer seams, more stretch, wind resistance, improved traction and radical advancement in durability.
As sustainability is key, can you estimate the lifespan of your winter models? (considering a proper use, rinsing and drying)
My Personal wetty is starting its second season and still looks fresh, I would expect most weekend warriors to get 2-3 seasons out of our suits before looking to replace. We would expect a suit that is used 2-4 times a week to last 2seasons/2 years, for example if you're using your 5:4 October to April then it would be solid for the next season as long you are looking after it. Local heroes, pros and instructors who abuse their suits will most likely look to replace each season/year. A weekend warrior could get many years of good use out of our suits.
More environmentally-friendly options exist out there regarding materials, yet they don't account for the bulk of business. Is the consumer to blame?
JL (Technical Designer): Most often there is a compromise when it comes to choosing environmentally friendly options over regular options – such as price, durability or performance. We are working hard to offer our customers the best of both – selecting materials that are recycled but perform and last as well as a regular material.  We do have a real focus on using all appropriate options and utilize them wherever possible and we are encouraged by what we have seen on the neoprene itself and feel that we can take advantage of these great developments soon. It is something we are very passionate about developing. I would not say it is the customers fault, no, like us as a brand, most customers are not prepared to compromise on performance.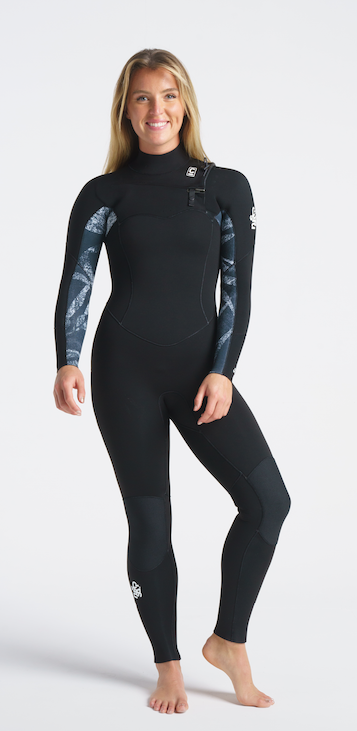 Key Products:
ReWired 5:4 CZ
Benefitting from radical innovations for 2022. The addition of a Dark Matter chest panel reduces wind chill and improves durability and grip on your board. This new streamlined design works in perfect harmony with our exclusive Halo X neoprene throughout the upper body – the most futuristic and ecologically friendly neoprene we have ever produced for unsurpassed paddle power and reduced fatigue over long sessions.
Wired+ 6:5 Hooded
Wired+ is the ultimate answer to the harshest of Arctic surfing, designed for those renegades charging in the world's coldest waters while retaining the fit and flexibility needed to perform. Dark Matter Liquid Skin on the chest and back panels which provide greater protection, durability and stretch. Additionally, Halo RD8 packs in even more warmth and the fully taped, stitchless seam construction equips you with the best-sealed suit in the line-up.
Solace 5:4 CZ
The all–new Solace range has evolved with great new panel designs and artwork that improve fit, function and style. This model has become the firm favourite amongst women who value quality combined with style. Not only is the Solace a great looking suit, but is also packed with top-end tech such as Diamond Flex neoprene for remarkable flexibility and Glued and Blindstitched seams for a watertight construction.