DC FW20/21 Snowboard Boots Preview
Retail Buyers Guide: Snowboard Boots FW20/21
Brand: DC Snowboarding 
Interviewee:  Sonam Sigayret, EMEA merchandising manager
What are the three most important products of next year's boot line? Why?
The Laced Boot: To deliver out-of-the-box comfort in every DC boot, we are constantly pushing to make them fit and feel more like skate shoes. Combining cutting edge technologies and authentic skate-inspired design. Balancing support and flexibility. Convenience and adjustability. Take the all-new Laced Boot. The most progressive lace-up boot we've ever made. Sophisticated yet simple. Infinitely adjustable. And like all our boots, purpose-built to perform.
Step On Technology: Building on decades of game-changing innovation, the DC legacy is always evolving. With the introduction of our all-new Control & Lotus Step On® boots, we mark another milestone and industry first for the brand, offering the instant connection of Burton Step On® technology. For riders seeking the ultimate in convenience and performance, these boots combine the world's fastest, simplest binding with that out-of-the-box comfort DC is famous for.
Using any previously unseen materials (in build, cushioning, support or grip) or construction methods?
Shuksan: Strategically placed Carbitex™ increases responsiveness and maximizes support while remaining lightweight.
BOA TX3 lacing: The best of both worlds. TX3 is a flexible and low-friction textile lace used in high-power boots to provide a soft, modern design aesthetic with lasting durability and strength.
The Laced boot: new rugged Vibram® outsole built for performance, durability, support while being lightweight.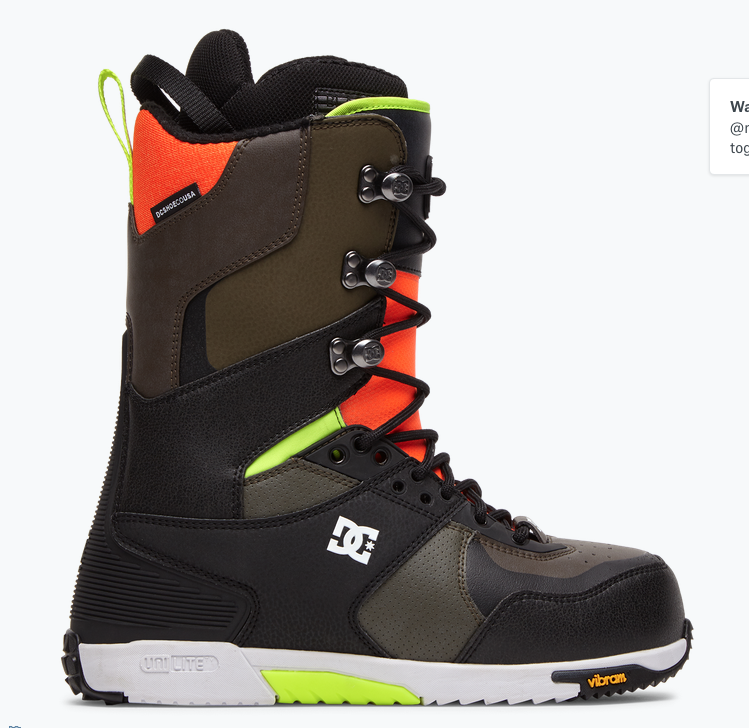 What's new in lacing – trad, Boa, something different? What do people want?
We believe that BOA is the best price/value system on the market right now and w have a growing demand on this category, our business has been shifting towards BOA for several seasons now.
4 Imagine the overview section of your boot catalogue next year. What's the defining aesthetic, or overall theme? Talk to us about the colorways/prints/patterns/influences/textures you're using?
Being a brand able to offer hardgoods and softgoods, we are in a privileged position to deliver complete head-to-toe outfits. As a result, our boot range aligns with outerwear and snowboards in terms of color stories, print patterns, trims and even materials.
Which part of your range are you investing in the most? Freestyle, freeride, do-it-all, beginner…? Why?
DC is recognized to have the best out-of-the-box comfort boots on the market: models tried and tested such as the Judge and the Control are now widely recognized and have established themselves as references.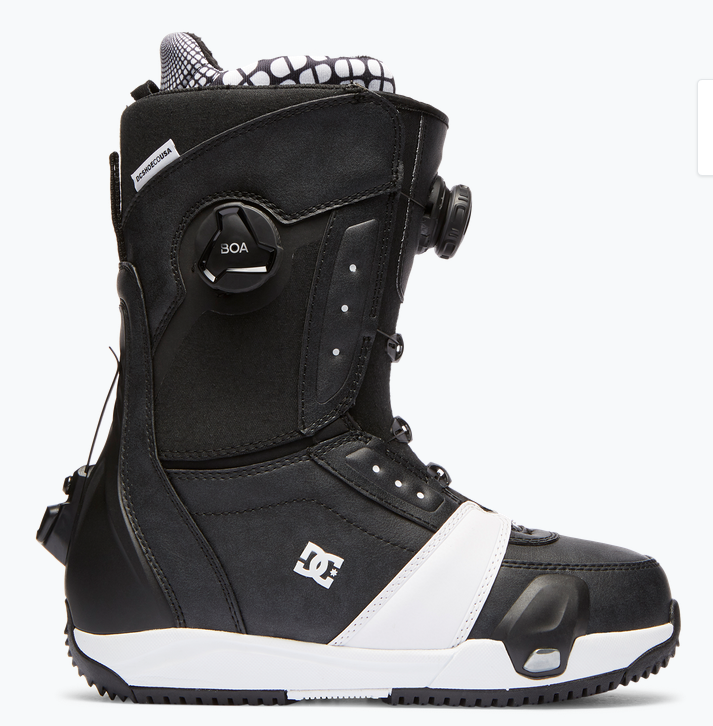 We have now introduced performance-oriented boots such as the Shuksan, our stiffest double BOA boot in the range, and the Laced Boot, the most responsive lace closure boot we've ever built.
Which other footwear sectors do you follow which influence the line?
At DC, we pride ourselves on having a strong footwear heritage which is our main source of inspiration.
The panels construction, the lacing system, the colorization… The whole design process is built towards bringing authentic skate-inspired styling to our boot line.