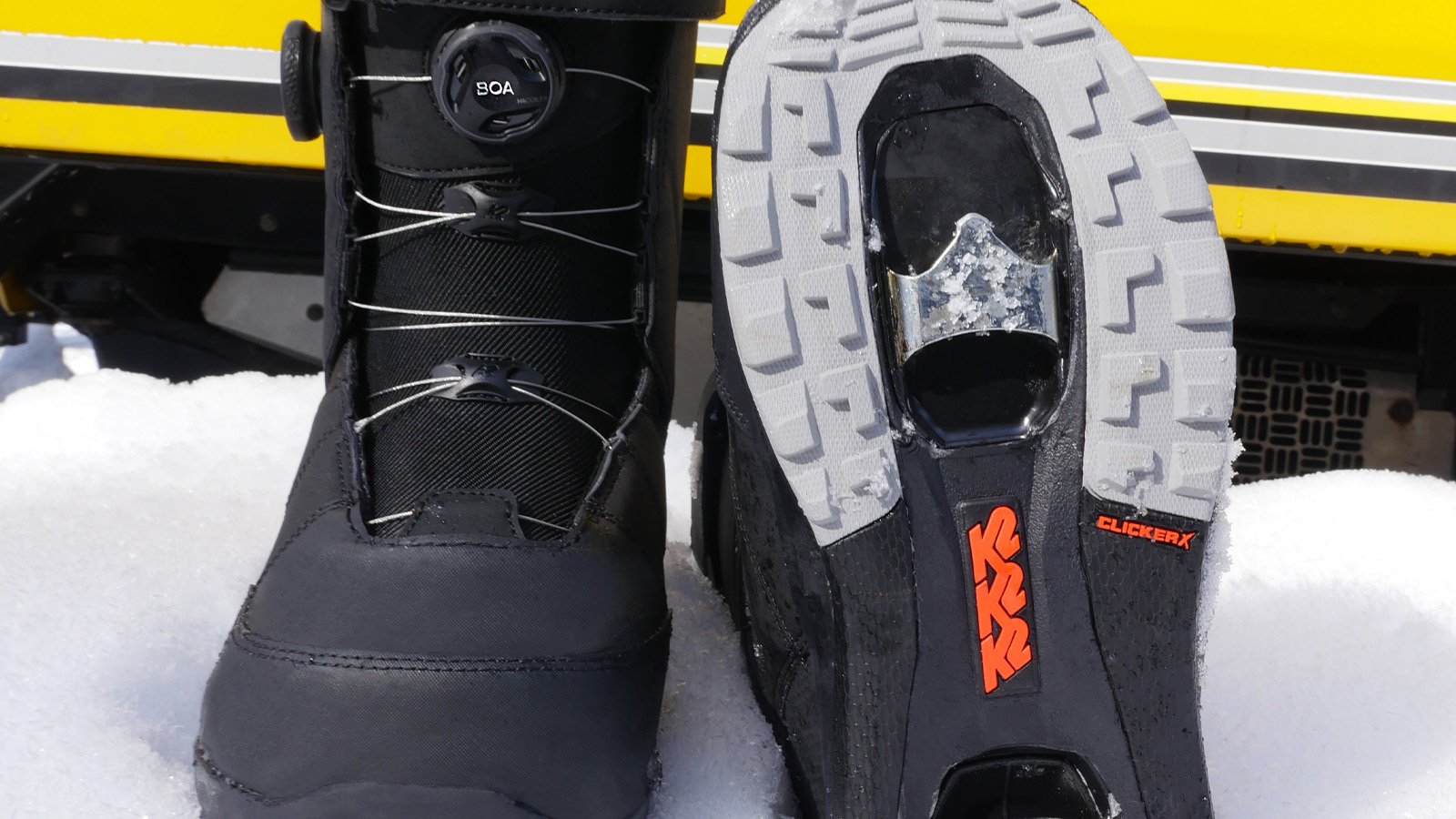 K2 FW20/21 Snowboard Boots Preview
Retail Buyers Guide: Snowboard Boots FW20/21
Brand: K2 Snowboarding 
Interviewee: Sebastian Schmitz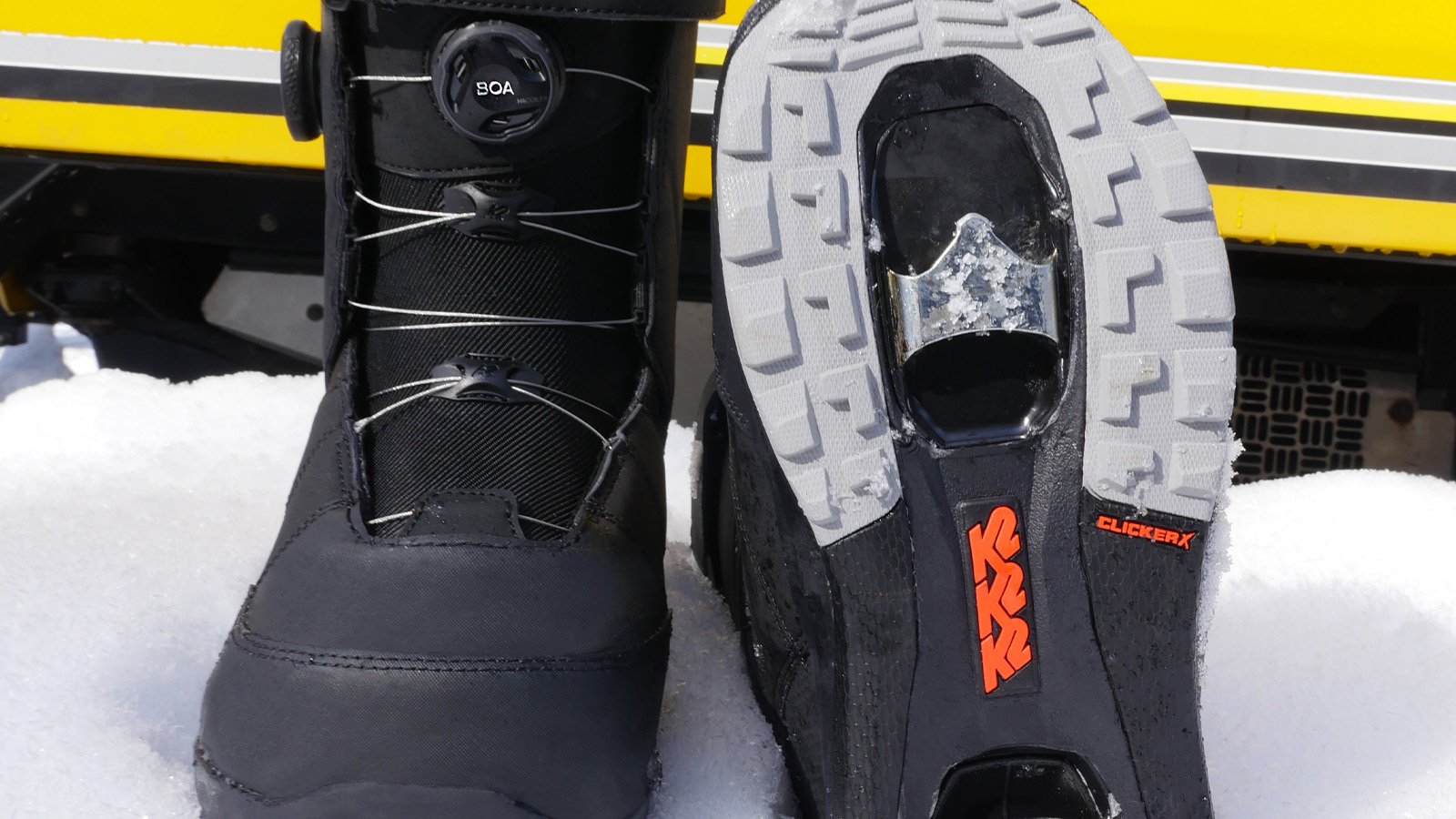 What are the three  most important products of next year's boot line? Why?
Our F20 Boots line will be dominated by our K2 Clicker™ X HB system. Here we supply two Men´s Boots and one Women´s Boot containing the K2 Clicker™ X Outsole. Boots are our profession and the perfect fit makes the difference.  Snowboarding's most time-tested step-in meets the #1 boot in snowboarding. The Maysis Clicker™ X HB gives riders looking for a convenience binding the security of a toe and heel mount point, the heel retention of Boa® Conda™, and the fit and heat-moldability of an Intuition® Control Foam 3D liner. Equal parts comfort, performance, and convenience.
Micromanage your fit, and then step right in. The second Men´s model in the line, the K2 Boundary Clicker™ X HB gives riders the fit-adjustability of a unique H4/M3 zonal Boa® fit system, the support and heel hold of our sturdy 3 Point Harness, and the comfort and fit of an Intuition® Control Foam 3D liner.
Talking about the third one in the line, the women´s version: What makes the perfect snowboard boot? Warmth? Comfort? Fit? Performance? Style? The answer is simple; all of the above. The K2 Kinsley Clicker™ X HB gives riders a secure toe and heel connection, has a comfortable heat-moldable Intuition® Control Foam liner, and has an industry-first H4/M3 zonal Boa® fit system to help dial in that perrrfect fit.
Drawing the line of Clicker™ X HB, of course we didn´t forget to advance our regular boot line! Here we come up with 2 new Men´s Boots and two new Women´s pumps.
One addition to the K2 boot family, built to deliver premium performance without breaking the bank:
The Cosmo pulls it's feature set and approach directly from the heart of snowboard culture.  Boa® MobilityConda™ heel retention, an Intuition® Control Foam 3D liner, and lightweight RollSole™ Outsole all work together to make the Cosmo the perfect tool to keep progression moving in the park and in the streets. Packed with a classic lacing system this boot is one of our women focus boot, we are sure to make all sophisticated shredgirls happy with!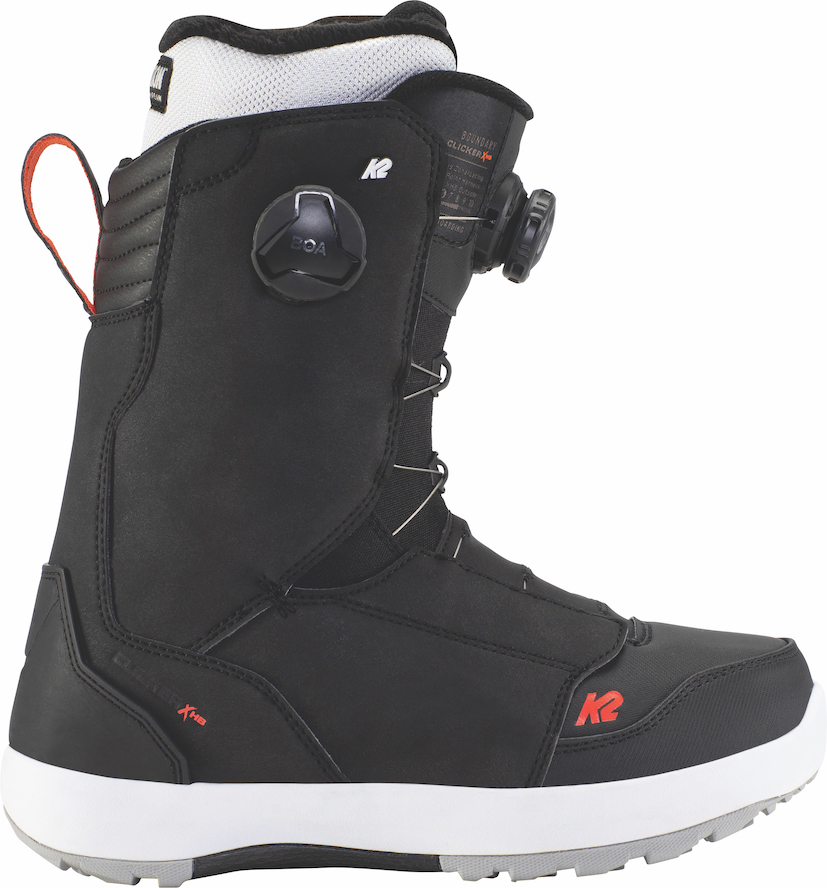 Using any previously unseen materials (in build, cushioning, support or grip) or construction methods?
Here we can mention our RECYCLED COFFEE MESH: With functionality and sustainability in mind, K2 coffee mesh is made from recycled post-consumer coffee grounds that is combined with post-consumer recycled polyester. This mesh enhances odor control and moisture management of our standard lining mesh and is made from 95% recycled material with no added chemicals.
New on our Outsoles we want to mention the Premium Rubber Outsole: A K2 exclusive built to offer the best possible performance at the lowest possible weight. An EVA midsole meets a dual rubber compound for unmatched damping and grip.
Also new is our PHYLIGHT™ Outsole: This EVA outsole offers a uniform flex and the durability of a rubber outsole in a lighter-than-light package.
What's new in lacing – trad, Boa, something different? What do people want?
Boa® is a top seller but lacing still has its market and stays in our focus!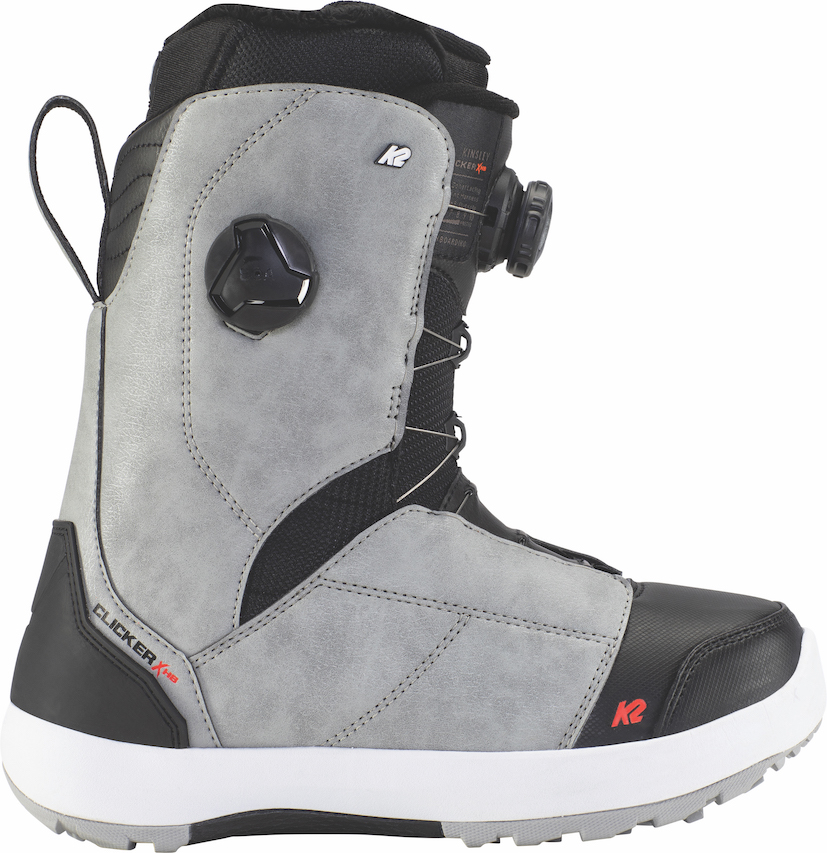 Imagine the overview section of your boot catalogue next year. What's the defining aesthetic, or overall theme? Talk to us about the colorways/prints/patterns/influences/textures you're using?
Snowboarding is also fashion. We need to be up-to-date regarding modern colorways and designs. We are working together with Realtree™ delivering great looking print addings to our boot line! Also we will come up with latest colours like light blue, cherry blossom, olive, leo prints and clear fully white models. Also we use several upper materials like HDR PREMIUM SYNTHETICS, recycled coffee mesh and rubber. That gives our boot line a unique and modern look.
What are your top marketing stories for next season? This will help us to put some focus in the right place.
Here it is clear to mention the K2 Clicker™ X HB Boot line we will heavily push on the globe, as well as our #1 boot on the market, the winning with fit: MAYSIS!