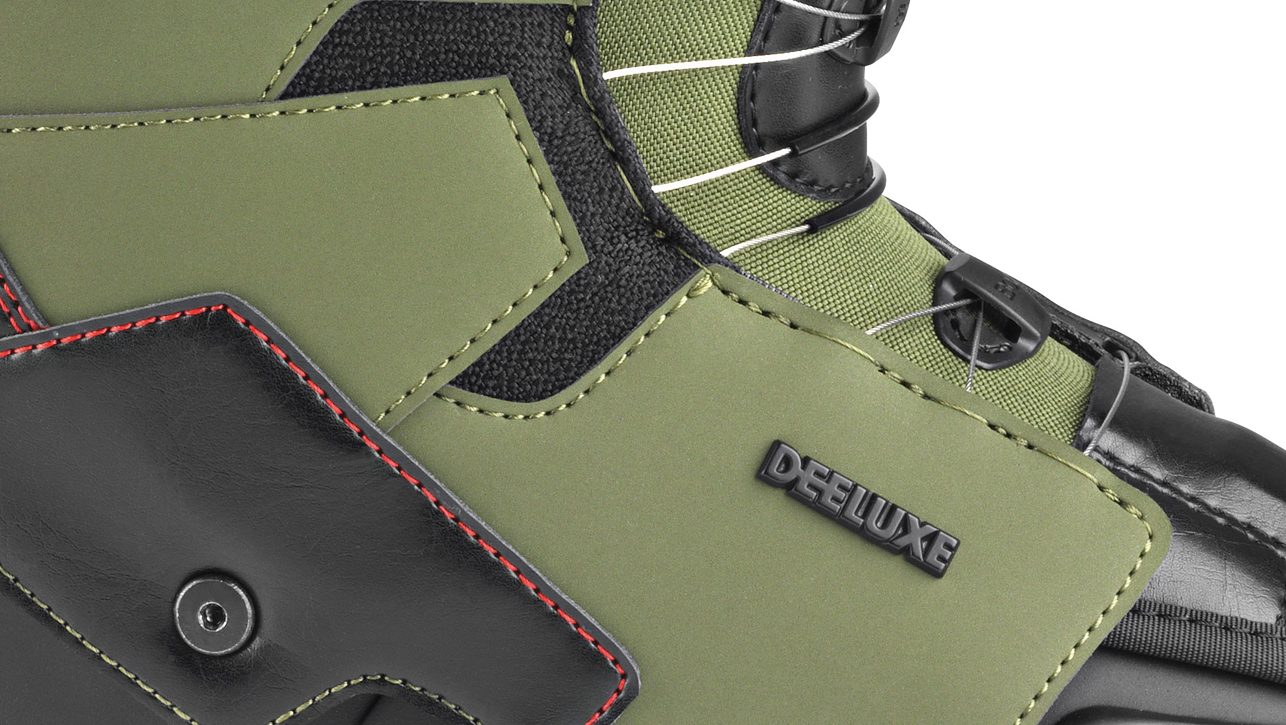 Deeluxe FW19/20 Snowboard Boots Preview
Retail Buyers Guide: Snowboard Boots FW19/20
Brand: DEELUXE
Interviewee: FLORIAN HEIM, MARKETING MANAGER
KEY PRODUCT FOCUS: What are the three most important products of next year's boot line? Why?
ID – Our team favourite and bestseller boot is coming in a special colourway, called "bloodline". This boot is dedicated to our team riders and all the passion, "blood, sweat and tears" they put into snowboarding.
Ground Control – The Ground Control revolutionizes carving. This fresh design provides the power and precision of a hardboot—while still delivering the enduring comfort that makes a softboot so appealing. Developed with input from both our alpine and freestyle team riders, this boot delivers the best of both worlds
Empire Lara – Designed for female rippers who demand more support, this premium boot features clean lines, fresh detailing, and rich materials. And thanks to an all-new overlap construction, it provides a more secure closure and enhanced convenience.
Materials: using any previously unseen materials (in build, cushioning, support or grip) or construction methods?
We still focus on our patented thermo material for our heat-moldable liners. Every DEELUXE boot model is available with a customizable Thermo Flex liner. This liner provides a personalized fit thanks to its heat-moldable material and pads, which can be strategically placed to cradle the contours of your feet. These boots are the perfect choice for riders searching for a custom fit.
We also work together closely with SLYTECH to leverage the brand's latest technology in our boots. On select models our Skate Flex freestyle sole features a heel cushion of SLYTECH foam to absorb big impacts.
Moisture-Tech by Sympatex: We use Moisture-Tech by Sympatex for the liner of a limited model. This is for excellent micro climate in the boot during riding and hiking. It means: Faster drying of the liner and prevents odour buildup.
What's new in lacing – trad, Boa, something different? What do people want?
Since we want to offer premium boots for every riding style, level and terrain we also offer different lacing systems. This means we offer traditional lacing, our patented Lacesmart® fast lacing system, BOA and of course also combinations of these lacing systems. In the end, we want to offer the best lacing system for every area of use.
Imagine the overview section of your boot catalogue next year. What's the defining aesthetic, or overall theme? Talk to us about the colourways/prints/patterns/influences/textures you're using?
We always strive for offering simple, long-lasting colours throughout our whole collection. In addition, we use special highlight colourways for certain special models. These highlight colours are tailored to the certain target groups of these models.
Especially for our girl's collection, we work a lot with a mix of different materials. Designed by women and built specifically to meet their needs, Deeluxe's Women Series caters to riders of all styles and abilities. With an unrivalled attention to detail, these boots sport premium technology and a refined appearance thanks to their fresh colours and rich materials.
Which part of your range are you investing in the most? Freestyle, freeride, do-it-all, beginner…? Why?
For us as a snowboard boot specialist – all riding styles and every terrain is equally important. We are constantly striving for building the best boots in the game for every terrain and every riding level.
Which other footwear sectors do you follow which influence the line?
Our boots are inspired by skate shoes. We like the clean look and style of skate shoes. Also, the skateboard culture is something that we really can relate to.
What are your top marketing stories for next season? 
Size matters:
Unfortunately, many riders choose boots in the wrong size. They often do this by simply defaulting to their shoe size when selecting boots. Yet the fit and size of boots vary tremendously across brands. In this regard, we want to raise customers' attention for this important topic and show how crucial it is to measure your feet in order to get boots in the right size.
Id bloodline: As mentioned before, we'll feature a special colourway of our best selling model and team favourite – the ID – that is dedicated to our team riders and all the passion, "blood, sweat and tears" they put into snowboarding. We are an OG snowboard boot brand and besides our products, our team riders will always be the focus of our marketing approach!!!
Thermo Custom Fitting: Every DEELUXE boot model is available with a customizable Thermo Flex liner. This liner provides a personalized fit thanks to its heat-moldable material and pads, which can be strategically placed to cradle the contours of your feet. These boots are the perfect choice for riders searching for a custom fit