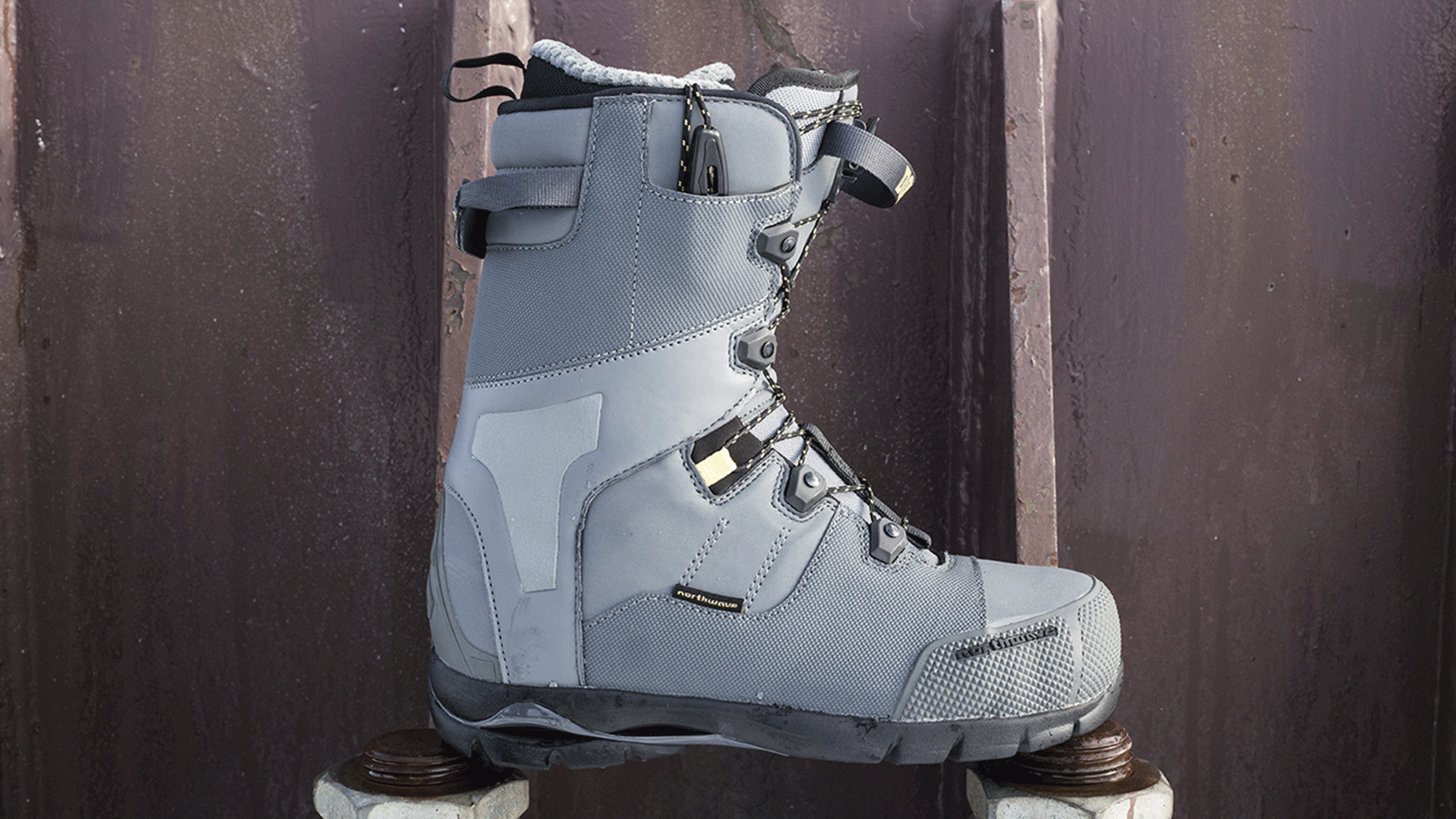 Northwave FW19/20 Snowboard Boots Preview
Retail Buyers Guide: Snowboard Boots FW19/20
Brand: Northwave
Interviewee: Davide Smania, Product & Marketing Manager
KEY PRODUCT FOCUS: What are the three most important products of next year's boot line? Why?
Domain CR, compatible with fully automatic crampons, is a unique boot in the market. Thanks to this fibreglass footbed it is a really responsive and precise boot, the right and trusted partner in extreme conditions.
Prophecy boot and Decade are the top freestyle models and now come with new toe and heel "seamless shield" 3D rubber protection for a longer wear life, while guaranteeing the waterproofness. All the models are updated with the new eye loops, using metal pulleys on top end to reduce the lace friction to the minimum. Same concept of the previous version but 25% smaller and 30% lighter.
Materials: using any previously unseen materials (in build, cushioning, support or grip) or construction methods?
Domain CR comes with Vibram outsole plus a fibreglass footbed to increase the stiffness and assure a secure lock to the fully automatic crampons, it is not a hard boot but it provides all the support and response you need in extreme conditions. The Prophecy as the new toe and heel "seamless shield" rubber protection for a longer wear life while guaranteeing the waterproofness.
What's new in lacing – trad, Boa, something different? What do people want?
We have own wire closure system, the SPIN. Ultra high molecular Polyethylene (used on kites, parachutes and bullet-proof jackets) this gives a faster response to torsional force. It provides a durable performance at a lighter weight, avoiding pressure points. It's 25% faster compared to other mechanical reel closure systems.
Imagine the overview section of your boot catalogue next year. What's the defining aesthetic, or overall theme? Talk to us about the colourways/prints/patterns/influences/textures you're using?
Earth colours and clean design is our guideline for the new collection. We want to provide technical boots while keeping a sober design. This means to work on details like the quality of stitchings and particular finishings. TPU thermoweldings, for example, are most of the time are made tone on tone, not so visible but they provide extra reinforcement and protection without stitchings. This means no extra holes in the upper for a superior waterproofness.
Which part of your range are you investing in the most? Freestyle, freeride, do-it-all, beginner…? Why?
Do-it-all is overall vision for snowboarding, ride as much as you can based on the right conditions. It makes no sense to go riding backcountry when there's no powder and it is a shame to stay in a park covered with snow. Being versatile is a must for a complete rider, so do our products. Like our Decade, used both on park and backcountry from our team riders.
Which other footwear sectors do you follow which influence the line?
Inputs come from sneakers and outdoor industry. Outdoor influence is important for the technical solution since we are not producing fashion goods, but as an Italian brand we always keep an eye on style.
What are your top marketing stories for next season?
This will help us to put some focus in the right place. We are discussing about such an interesting collab with a beverage brand, but it is to early to provide further info, still have to see if we will be able to finalize it in this collection.