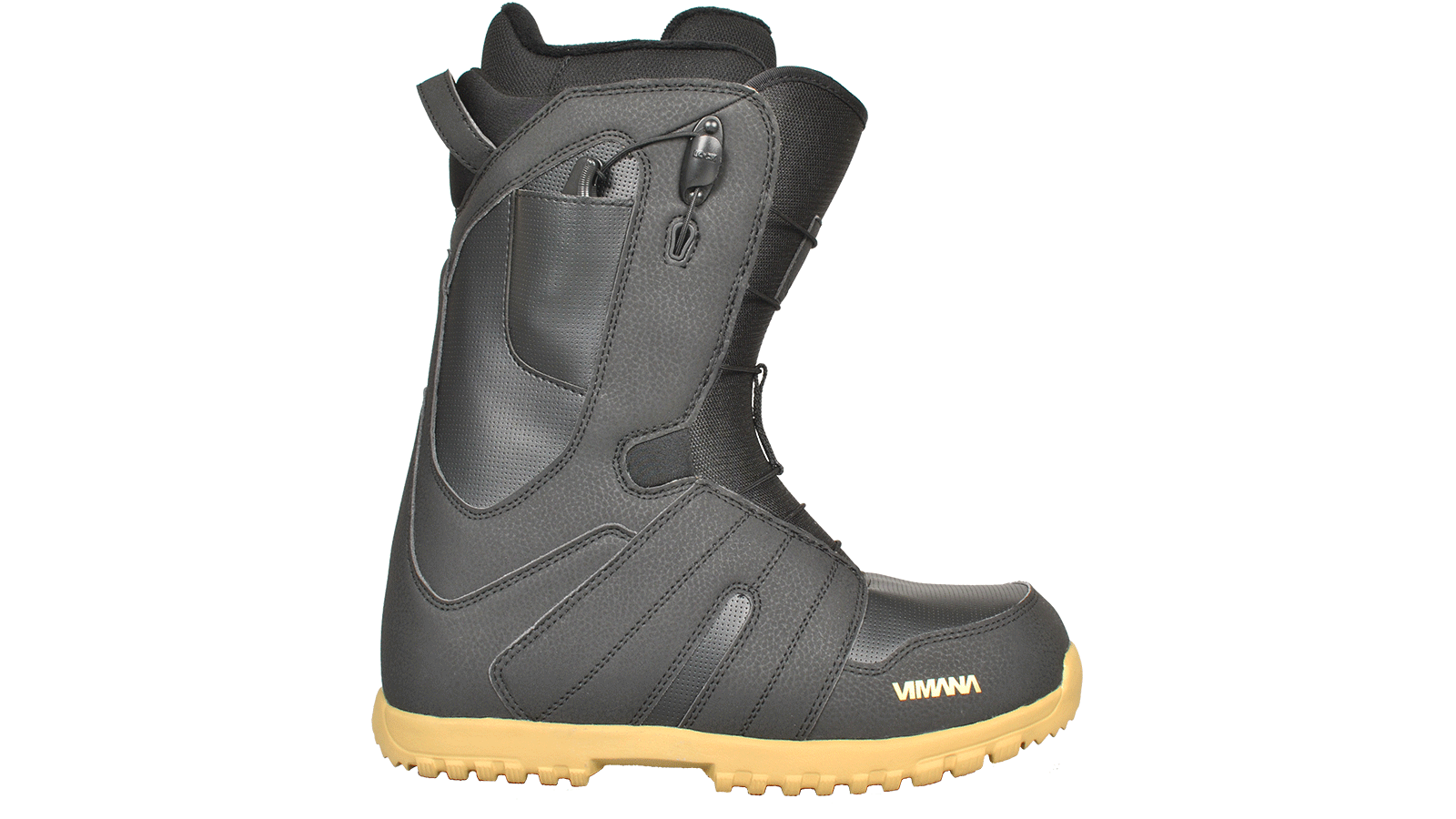 Vimana FW19/20 Snowboard Boots Preview
Retail Buyers Guide: Snowboard Boots FW19/20
Brand: VIMANA
Interviewee: Tronna, CEO
KEY PRODUCT FOCUS: What are the three most important products of next year's boot line? Why?
We keep building on our Continental boot platform. Last season we offered both lace and speed lacing, this season we will focus on speed lacing. We switched laces to "New England" laces, the same factory that makes ropes for oil rigs in the north sea.
We have also developed a new heel cup that adjusts better to different feet. It basically locks your heel in place until you untie the boot.
We added thermal isolation layers in our sole, reflecting heat back to your boot and cold back to the snow. It works great with our new venting on the upper boot.
Our flex pattern is also changed a bit, we inserted Urethane reinforcements to keep the boot flex consistent after riding.
Materials: using any previously unseen materials (in build, cushioning, support or grip) or construction methods?
All Vimana products are Vegan. We build our boots with the best fabrics out there. Instead of building boots expecting the outer fabric to support, we build a frame of urethane and then wrap it with cushioning and comfort details. Our sole is made of EVA, this makes them really comfortable to ride and takes away impact to your knees and back.
What's new in lacing – trad, Boa, something different? What do people want?
We have tested all types of lacing. Our new speed lacing system is adjustable in all the right places. It feels just as good as a traditional lacing but with the ease of just pulling two strings.
Imagine the overview section of your boot catalogue next year. What's the defining aesthetic, or overall theme? Talk to us about the colourways/prints/patterns/influences/textures you're using?
Hailing from Norway we have this no-smoke tobacco called "snus". The Black/Gold colourway is based on the most famous "løs snus" called General. Our aesthetics are subtle Scandinavian design with premium detailing.
Which part of your range are you investing in the most? Freestyle, freeride, do-it-all, beginner…? Why?
Some freestylers use soft boots and some freeriders use stiffer boots. We do not put our boot into a specific genre. It is made to flex perfectly and support the rider in every terrain while still leaving flex to tweak out your methods.
Which other footwear sectors do you follow which influence the line?
We take influence from the sneaker culture but also from Scandinavian interior design. We don`t really look at other snowboard brands for inspiration. I think this is what differences Vimana.
What are your top marketing stories for next season?
We focus on our riders impact on products. We keep the line tight and easy to understand, we do not make products that our team does not use.